Visit Korea Committee Activities
Title
Foreign Tourists Given Warn Welcome at Welcome Center
Foreign Tourists Given Warm Welcome at Welcome Centers
The Seoul Welcome Week, organized with the Seoul Metropolitan Government to attract foreign tourists, enjoyed a successful run in the month of October. The Visit Korea Committee opened welcome centers from October 13 to 22 in major tourist destinations: Myeongdong, Dongdaemun, Namdaemun, Itaewon, Gwangjang Market, Hongdae, and Namsan.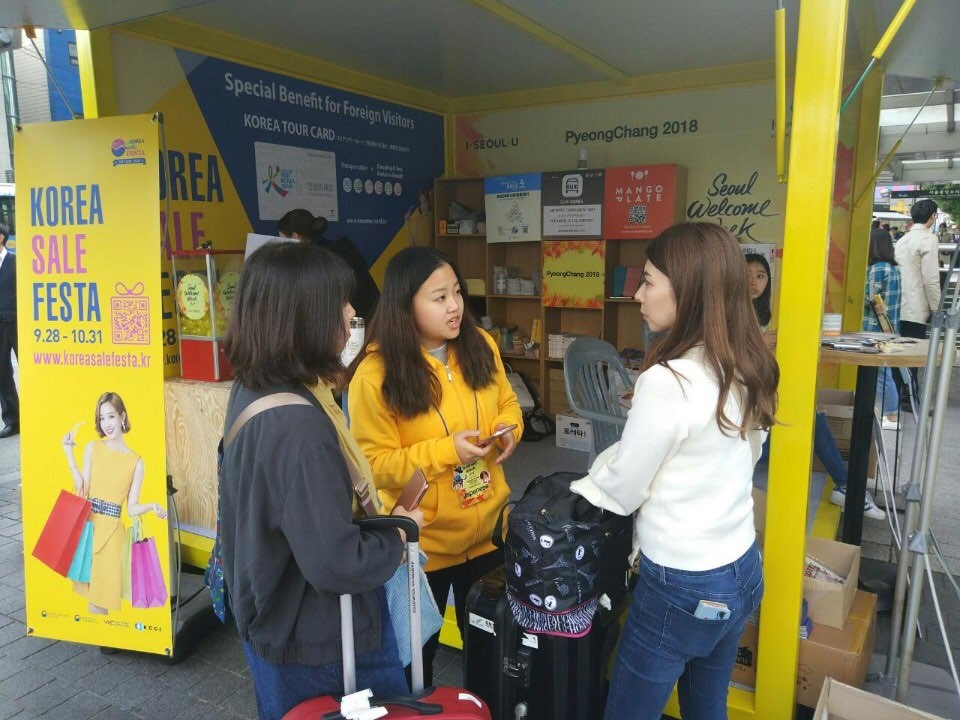 The welcome centers provided tourists with various information on popular attractions, festivals, and events.
Visitors were able to get prompt service and have their questions answered immediately. 🙂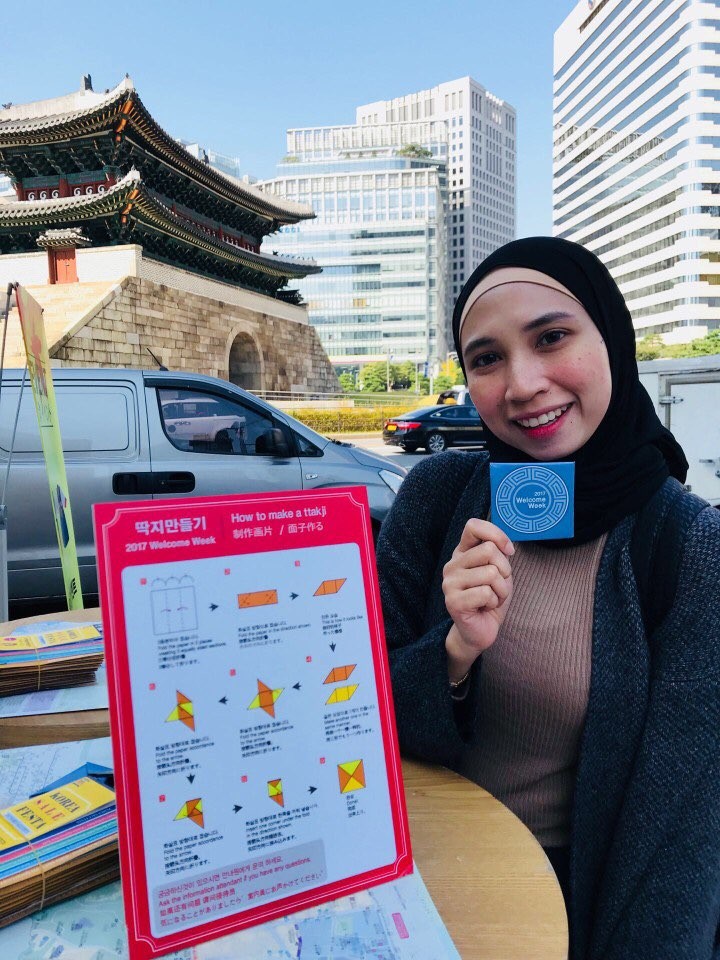 Foreign tourists learned how to play a traditional Korean game called ddakji. The folded paper tiles also made a good souvenir for them to bring back home.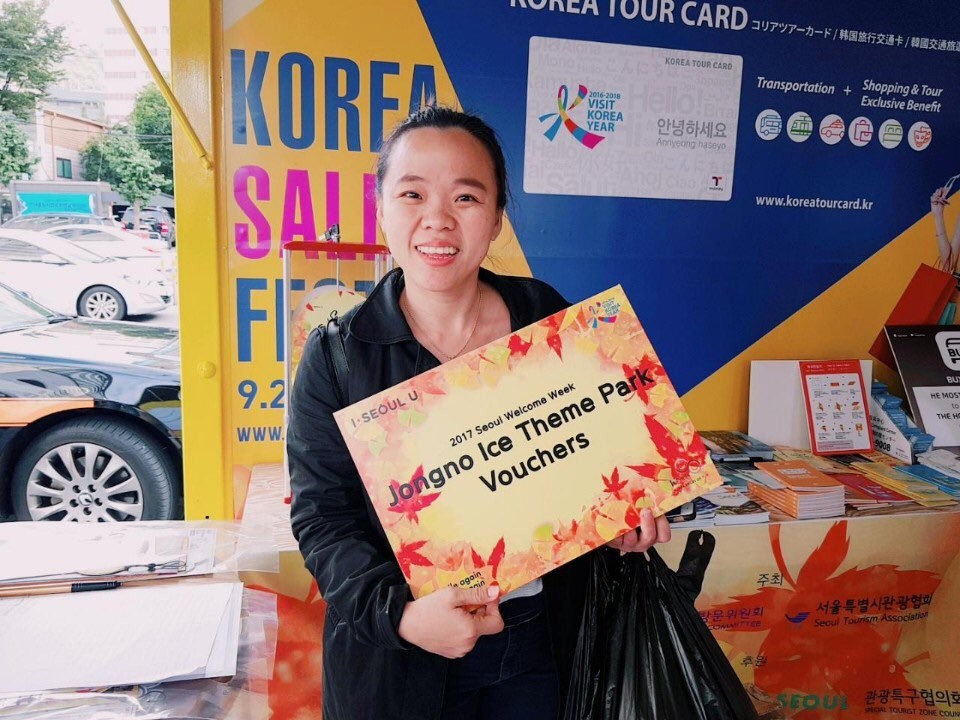 The highlight of the Welcome Week was the prize giveaways.
Visitors received vouchers for admission to popular attractions in the city. Do make use of your voucher, and create more unforgettable memories during your stay!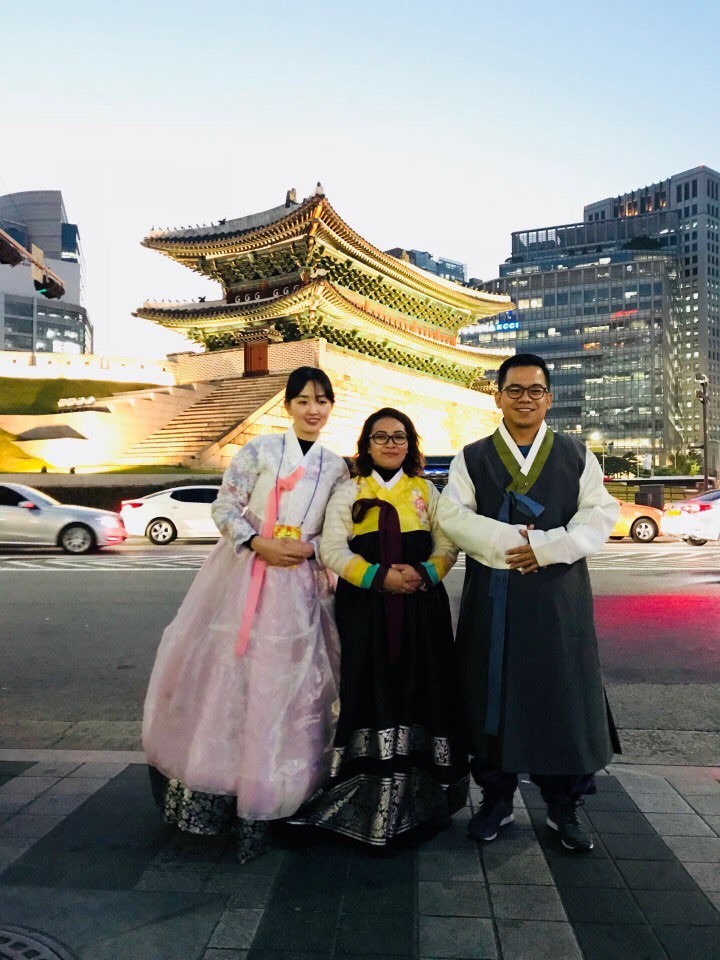 The welcome centers offered visitors the chance to wear hanbok, the traditional Korean attire.
Don't you agree they go well with the background?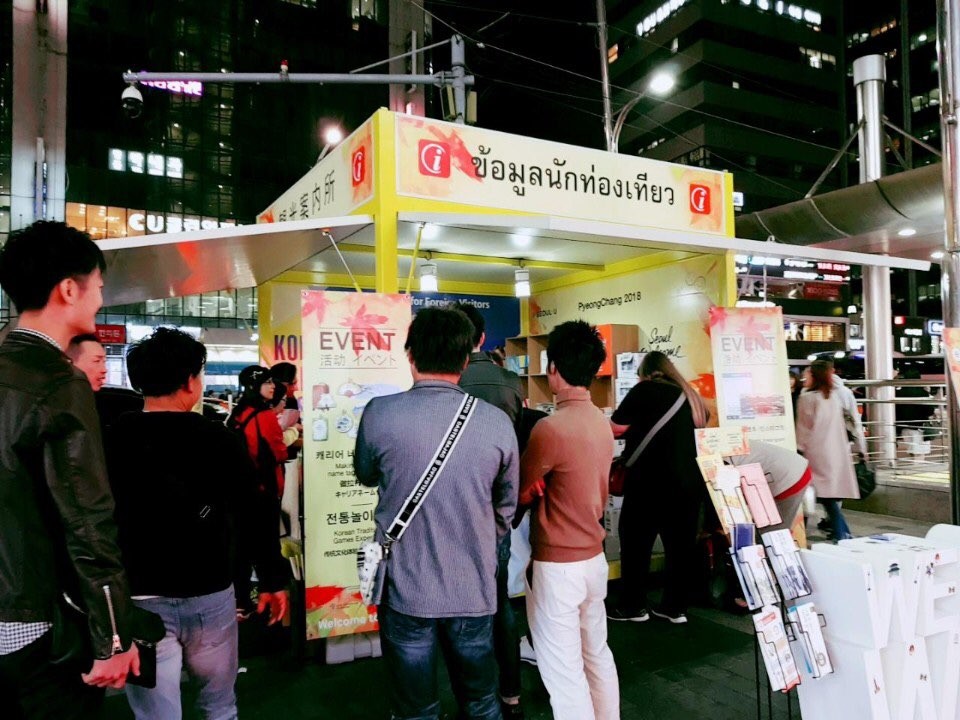 The welcome centers remained open into the late hours.
We're ready to welcome you any time, be it day or night.
Not surprisingly, Seoul's vibrant nightlife kept visitors coming all night long.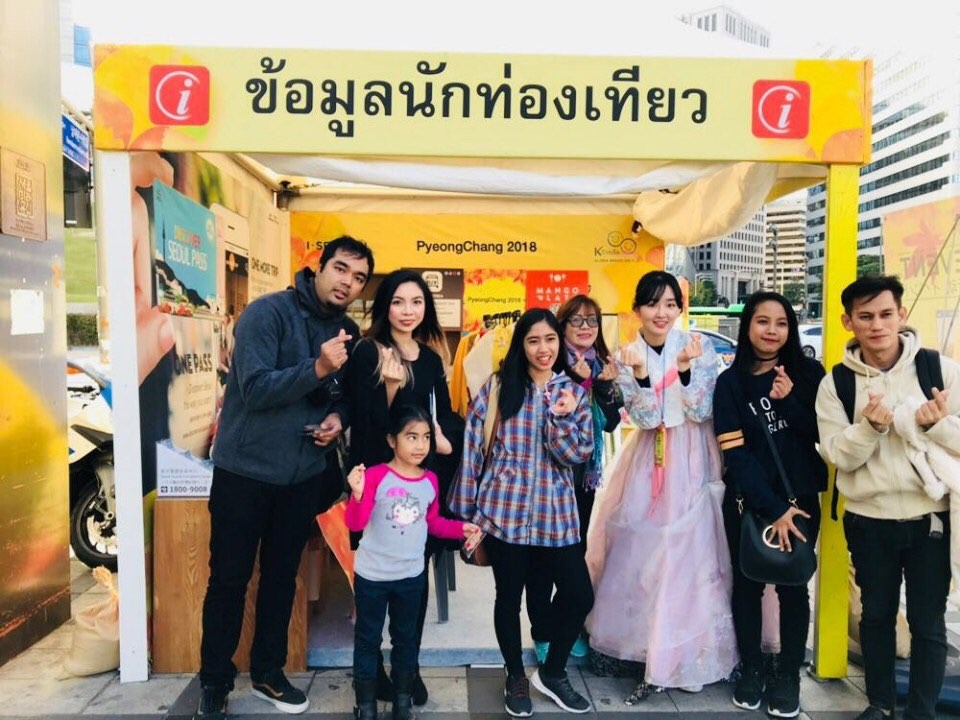 The Welcome Week flew by with many foreign tourists visiting Korea in the month of October.
We look forward to welcoming more tourists at new attractions next time.