Visit Korea Committee Activities
Title
Launching Ceremony Held for Smart Help Desk
Launching Ceremony Held for Smart Help Desk
The Visit Korea Committee has launched Smart Help Desk,
a service that helps to resolve inconveniences
experienced during free independent travel in Korea.
Shall we take a look at the launching ceremony?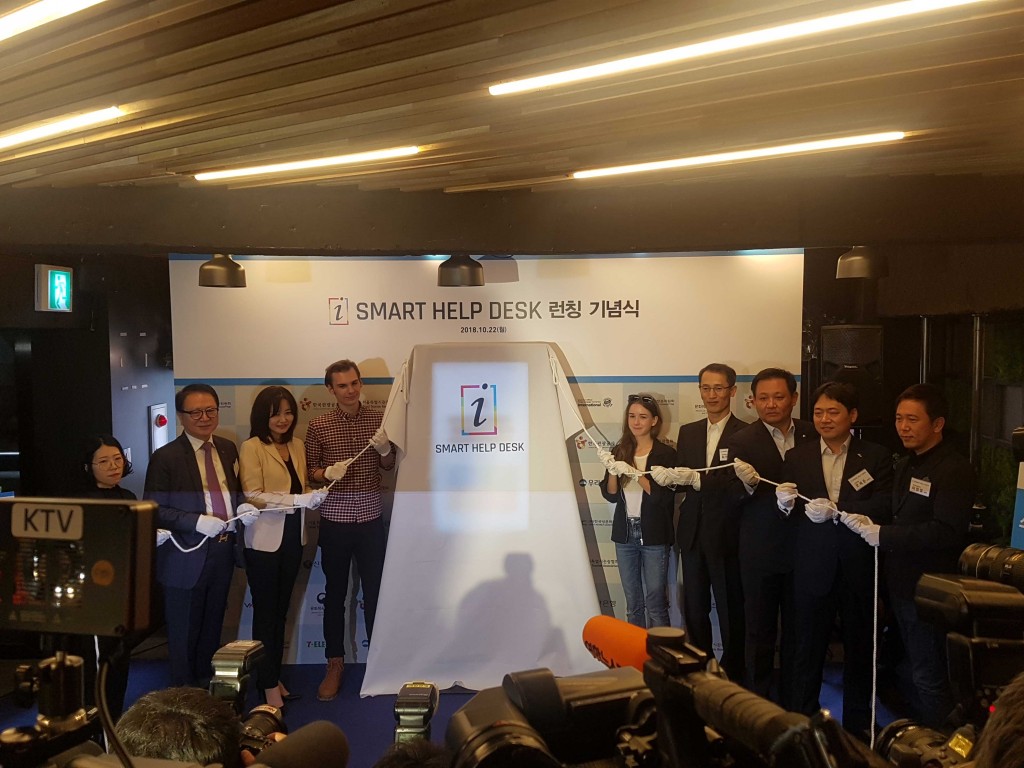 The launching ceremony of Smart Help Desk
was held at the China Embassy branch of 7-Eleven
in Myeong-dong on October 22.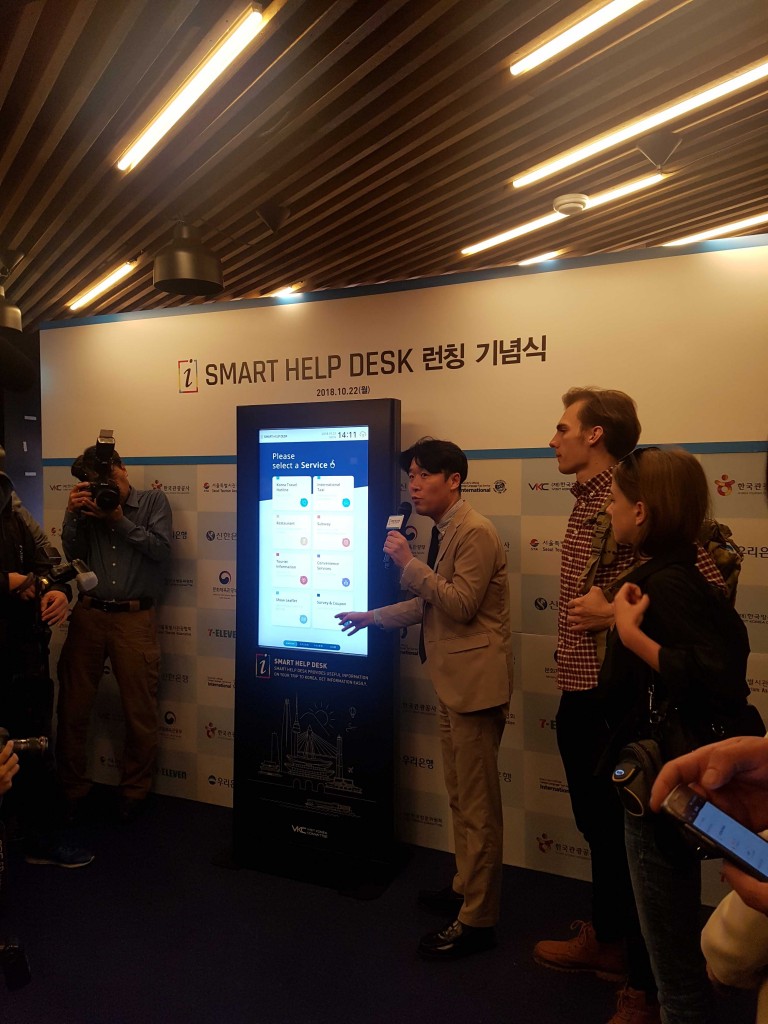 Smart Help Desk is useful in searching for information,
and offers real-time booking for taxis and restaurants,
as well as communication functions, including the 1330 Korea Travel Hotline.
Information on shopping, transportation, restaurants, and emergency guidelines are provided in four different languages.
Tourists can travel in Korea the smarter way with Smart Help Desk.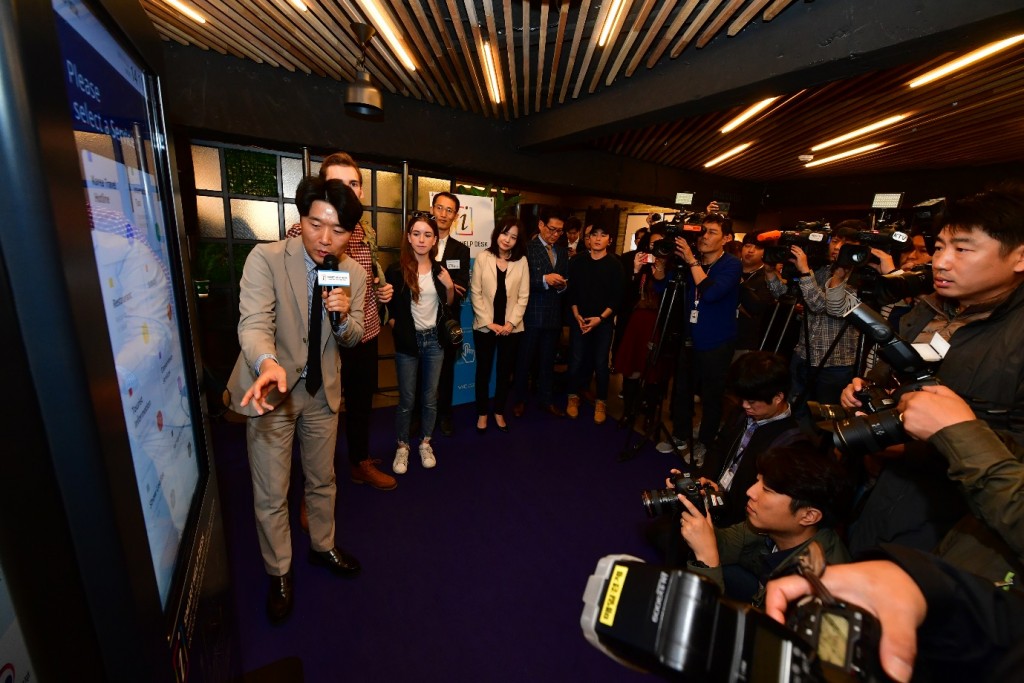 Many journalists were at the scene
to learn more about this revolutionary service for foreign tourists.
Can you feel the buzz?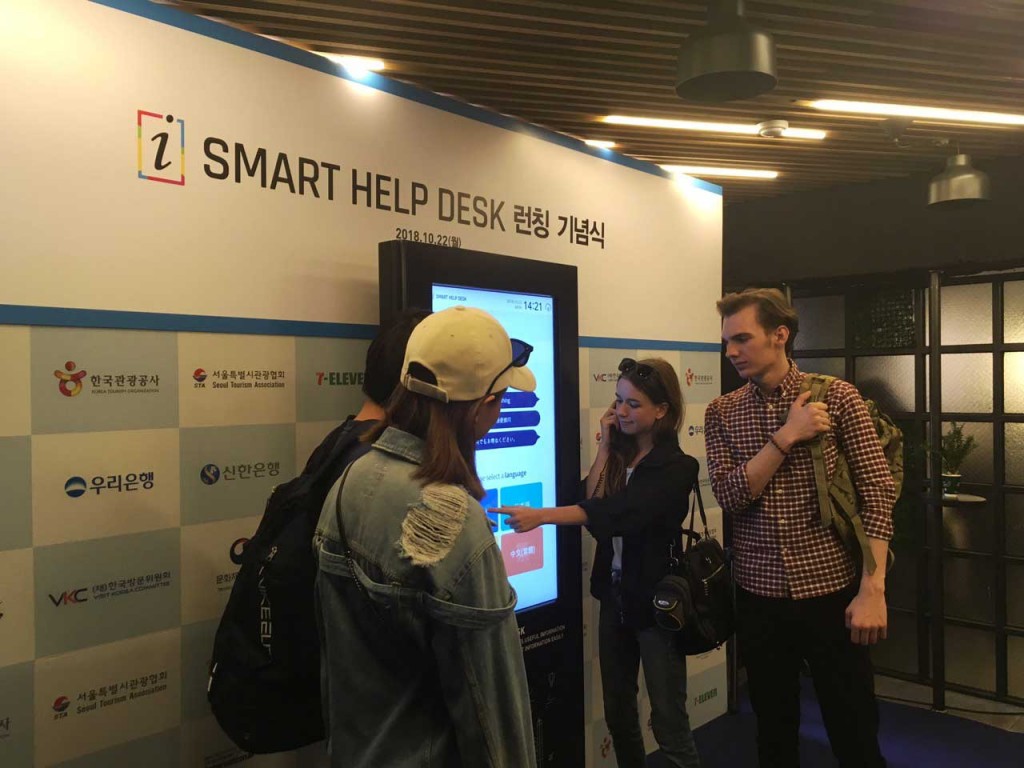 Free independent travelers in Korea had the chance to try out Smart Help Desk.
The most inconvenient thing about visiting Korea was gaining travel information,
and they were delighted at having access to various resources in their own language.
Tourists can use Smart Help Desk at a total of 10 major tourist attractions throughout Korea,including the one installed in Myeong-dong.
The Visit Korea Committee will continue to exert efforts
to improve travel-related services for foreign tourists,
thereby making Korea a country where the world returns to.
Thank you .