Visit Korea Committee Activities
Title
K-Smile Campaign Promoted at 2018 Jeju Olle Walking Festival
K-Smile Campaign Promoted at 2018 Jeju Olle Walking Festival
The 2018 Jeju Olle Walking Festival,
a major autumn festival in Korea, was held on November 1.
The Visit Korea Committee headed to Jeju Island
to encourage the locals to participate in the K-Smile Campaign,
and to give a warm welcome to foreign tourists.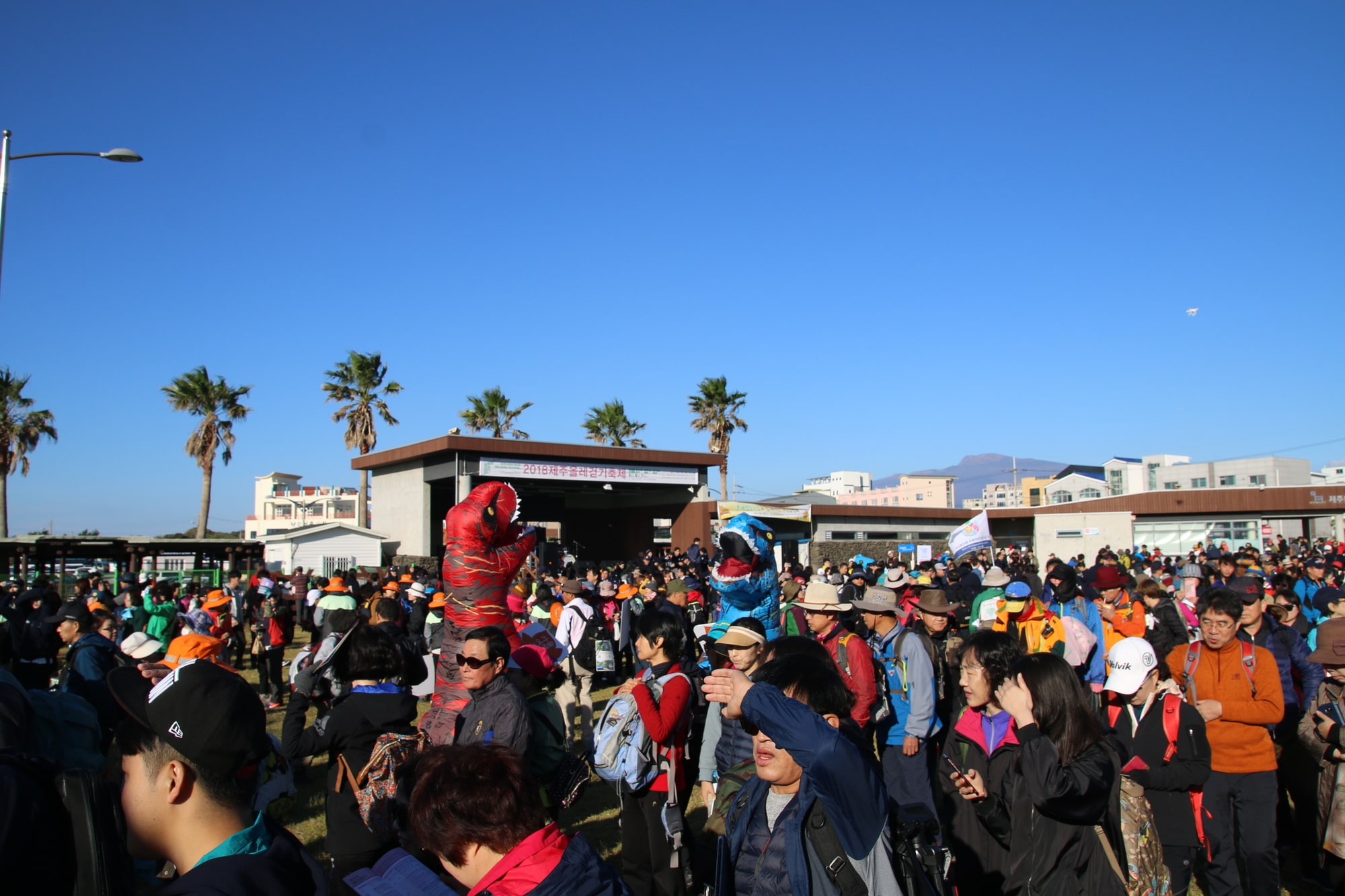 This is Namwonpogu Port, the departure point of the walking festival.
A large crowd had gathered since early morning.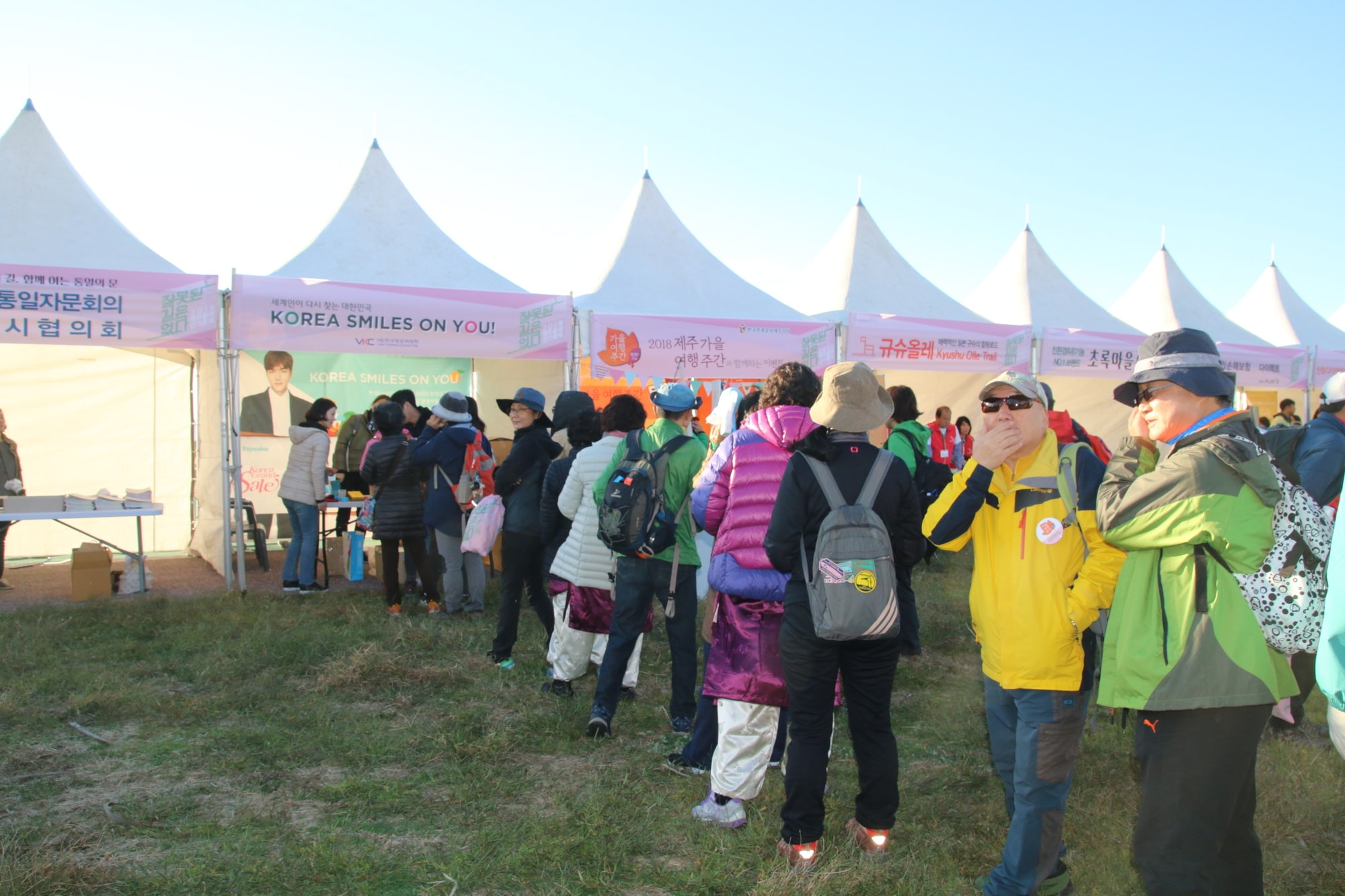 The Visit Korea Committee's booth also enjoyed a high turnout.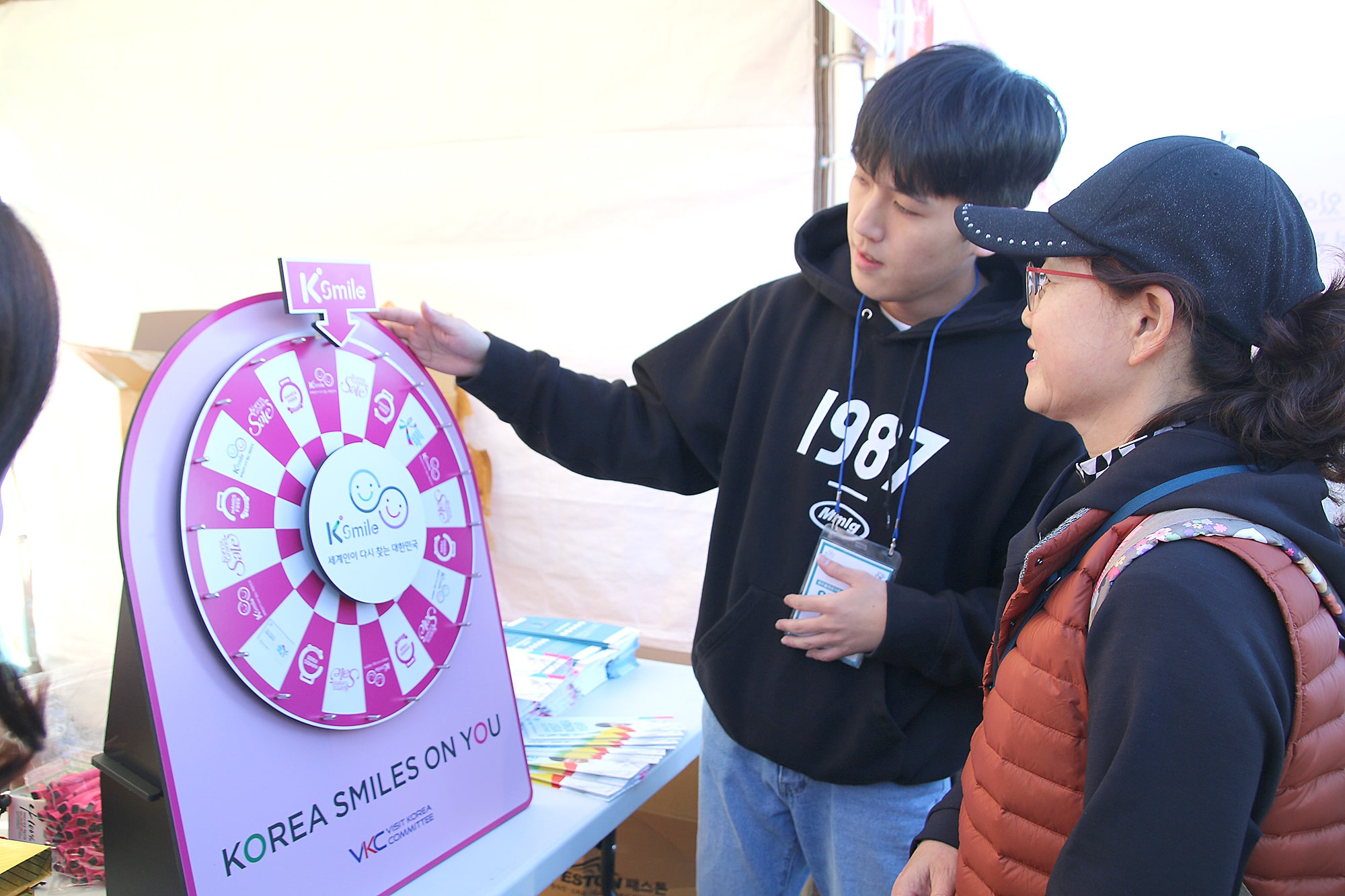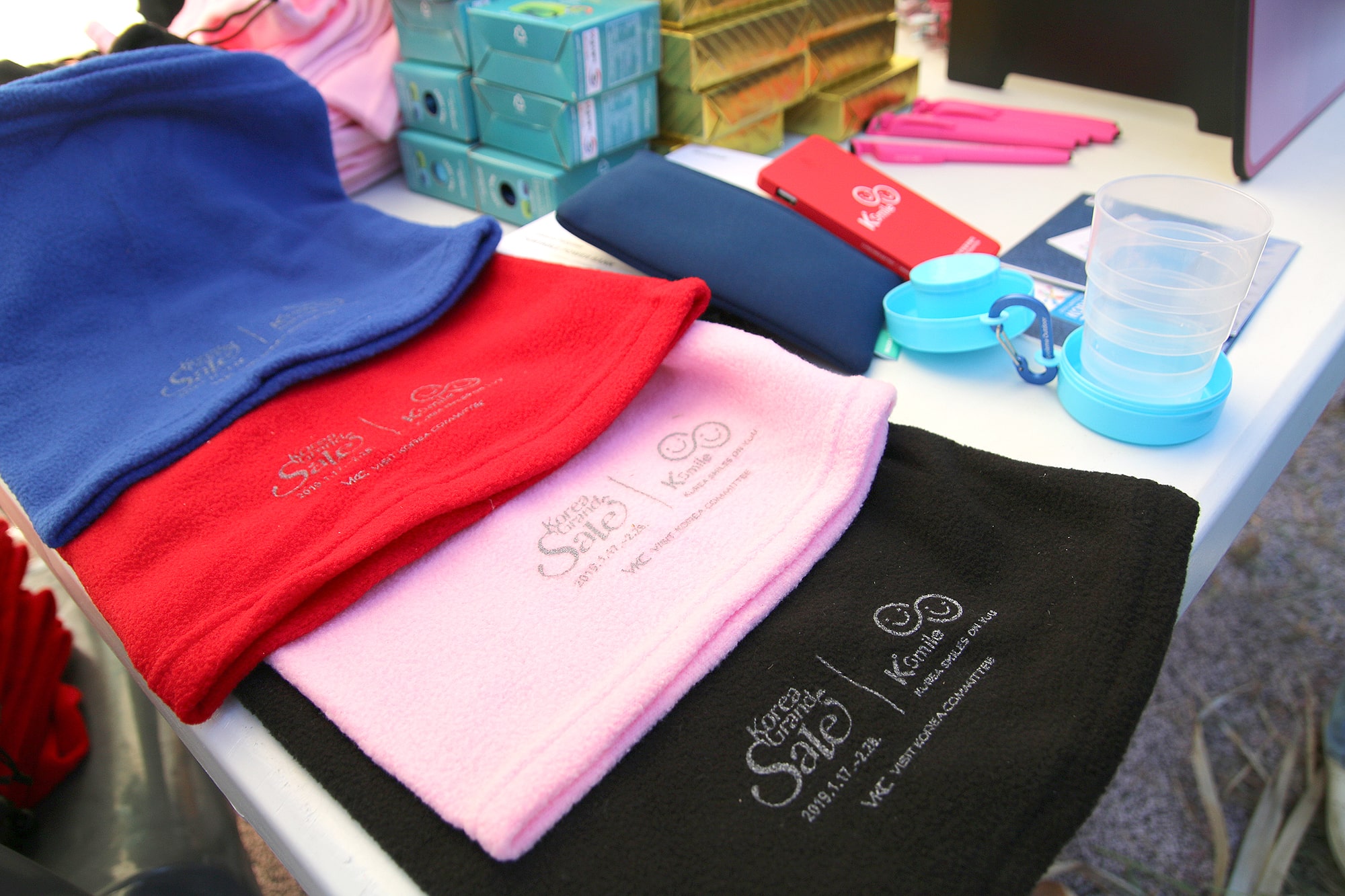 The Visit Korea Committee welcomed visitors
with a roulette wheel spinning and other events.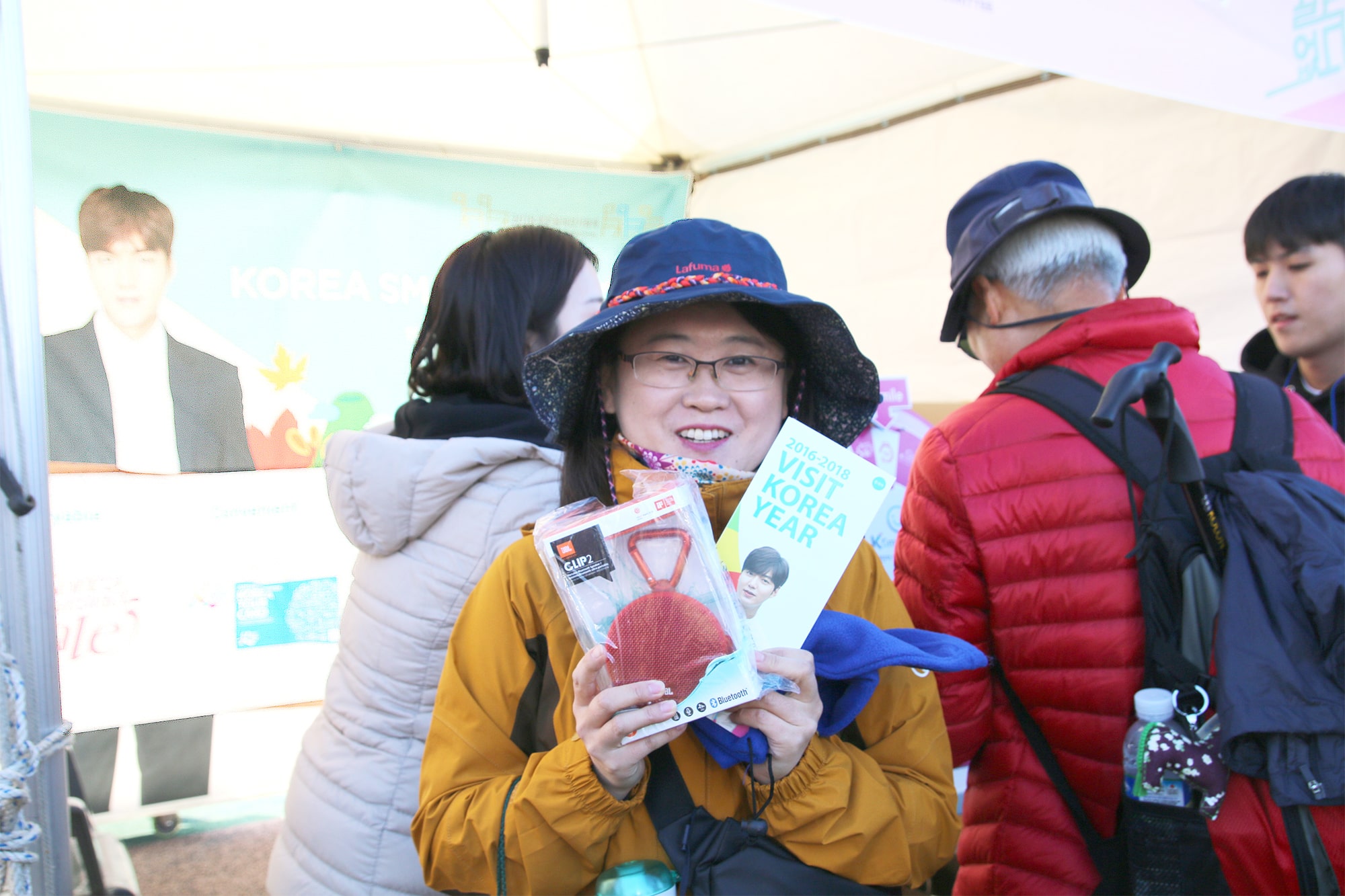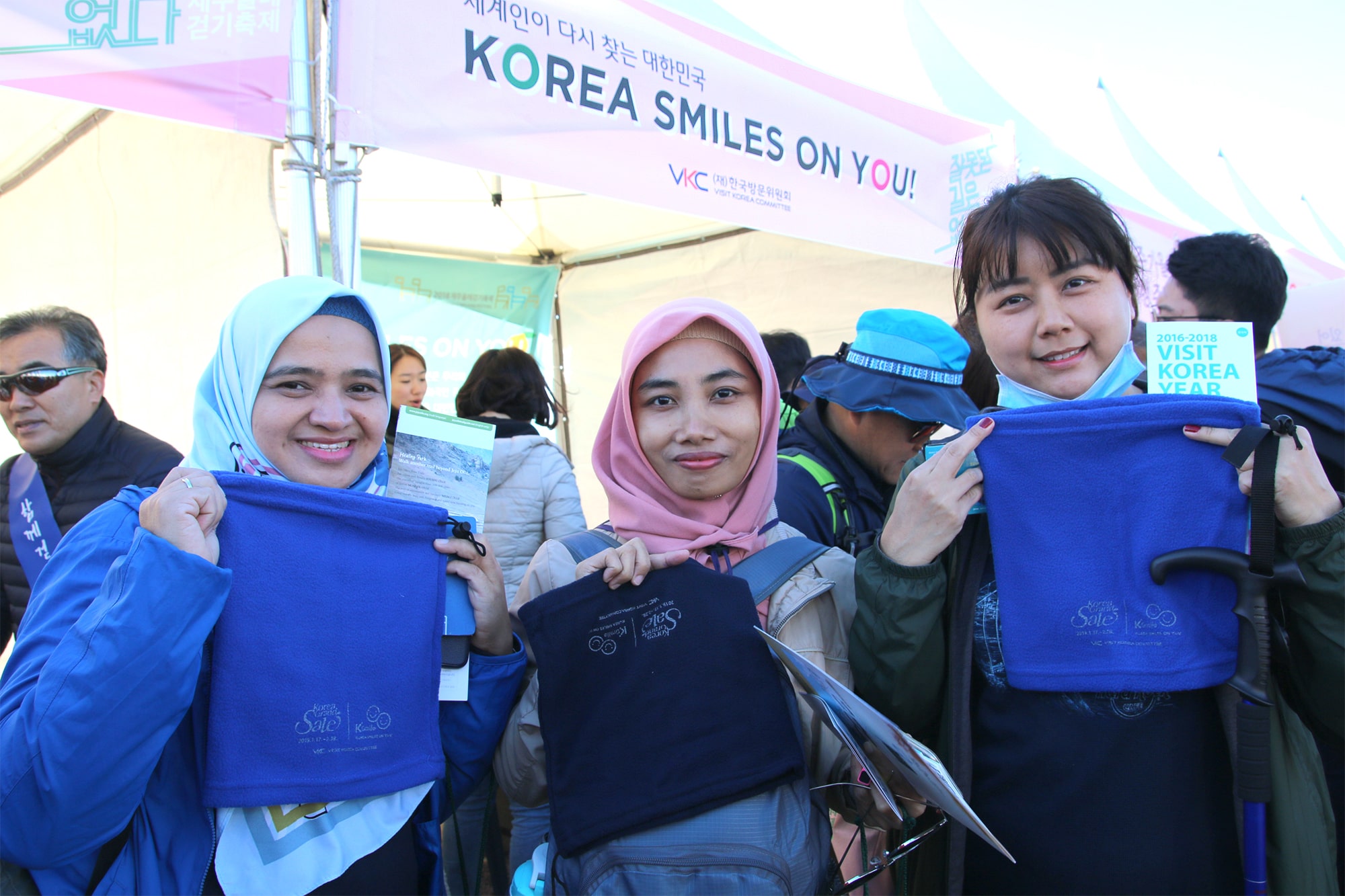 Many locals and foreigners were interested
to know more about the K-Smile Campaign
and other programs organized by the Visit Korea Committee.

We hope that the campaign's message has reached
everyone who attended the festival.
The Visit Korea Committee will continue to play a leading role
in spreading word on Korea's culture of kindness and hospitality.

See you again next time.