Visit Korea Committee Activities
Title
Visit Korea Committee Signs Agreement with Miyazaki Prefecture to "Expand Mutual Exchange in Tourism and Hospitality"
Visit Korea Committee Signs Agreement with Miyazaki
Prefecture to "Expand Mutual Exchange in Tourism and Hospitality"
On June 7, the Visit Korea Committee visited Miyazaki Prefecture,
Japan and signed an agreement to coordinate more extensive efforts in Korea-Japan tourism
and in spreading a culture of kindness.
Let's take a behind-the-scenes look at the signing ceremony.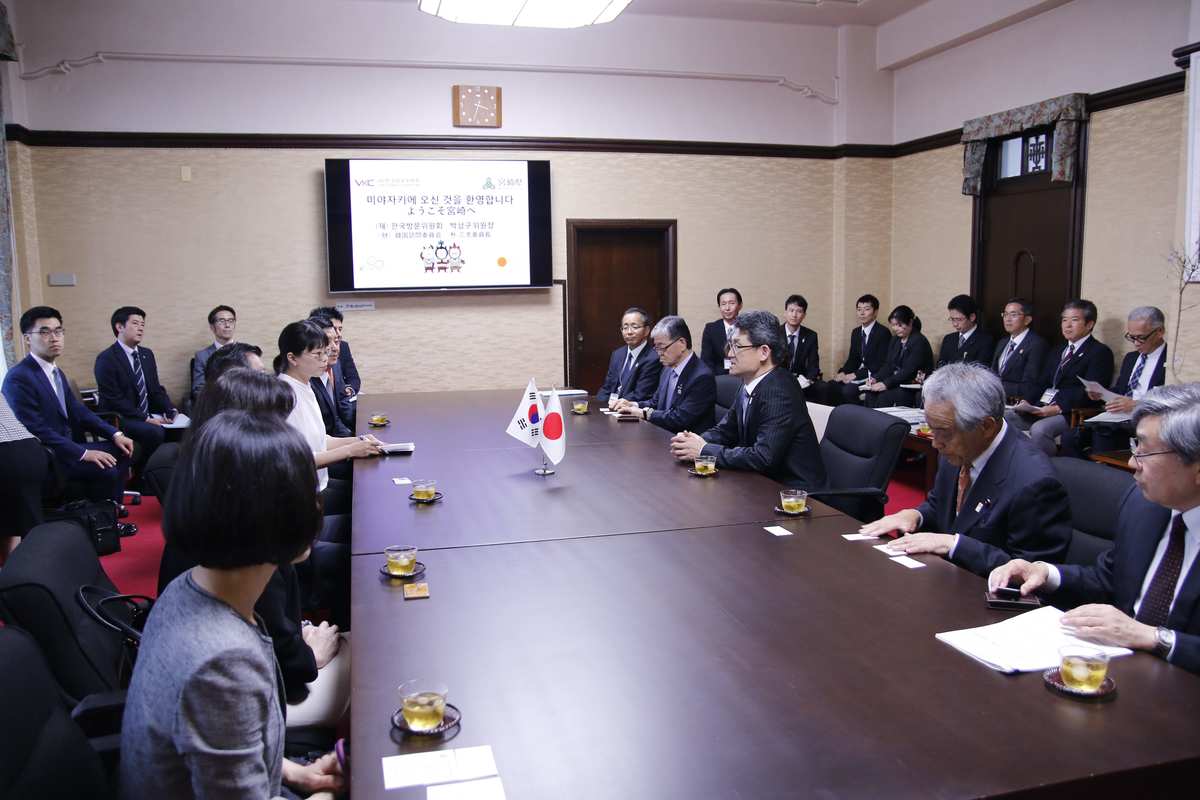 In a pre-signing meeting,
the Visit Korea Committee shared its achievements of the welcoming campaign
for the PyeongChang 2018 Winter Olympic Games,
and Miyazaki Prefecture gave an update on preparations for the Tokyo 2020 Summer Olympics.
The signing ceremony was attended by more than 50 relevant authorities,
including Park Sam-Koo, the chairman of the Visit Korea Committee,
and Shunji Kōno, the governor of Miyazaki Prefecture.
The event also drew much attention from various media outlets from both Korea and Japan.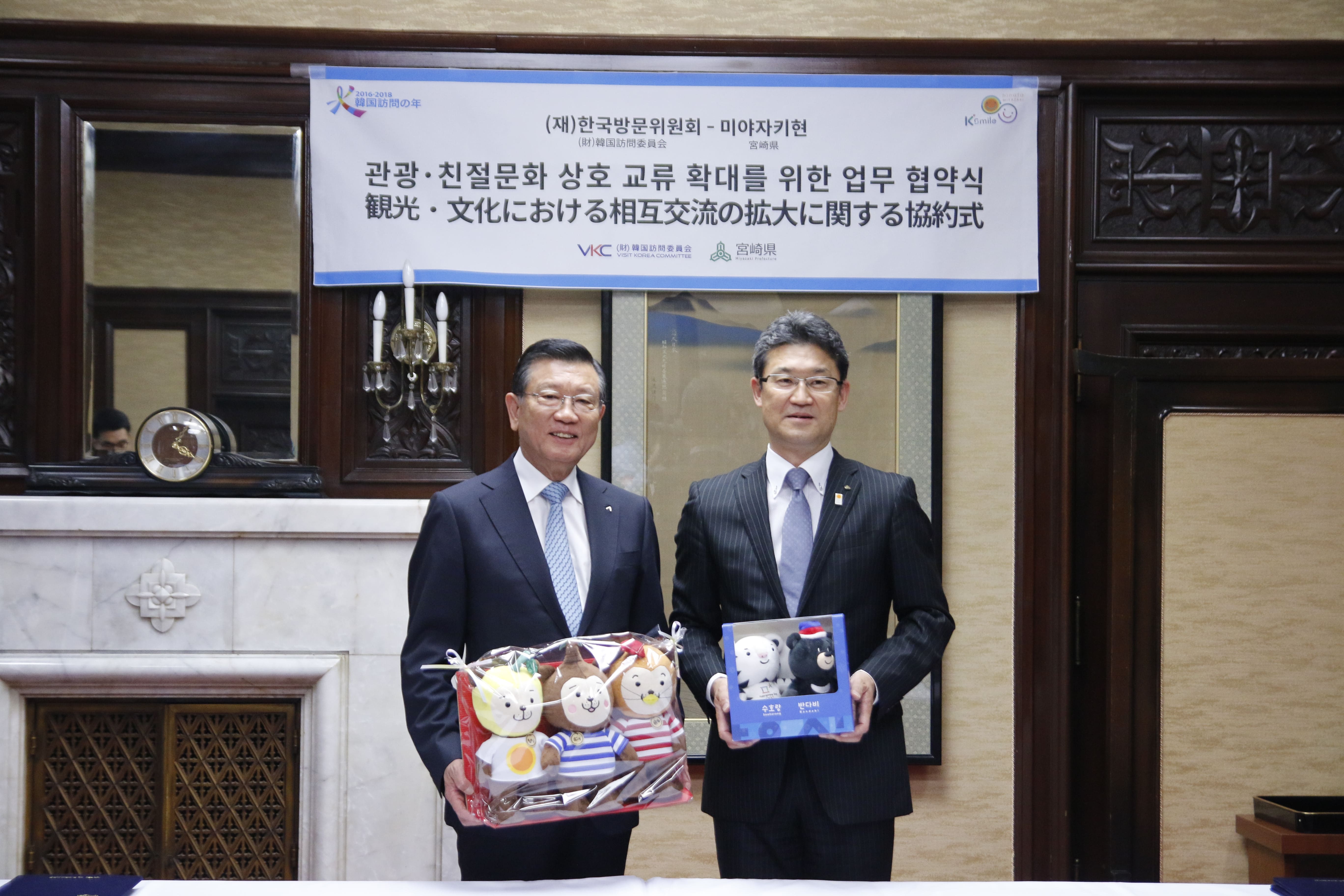 The two organizations exchanged souvenirs before the signing.
The agreement on mutual exchange of tourism and hospitality was signed in a heartwarming atmosphere.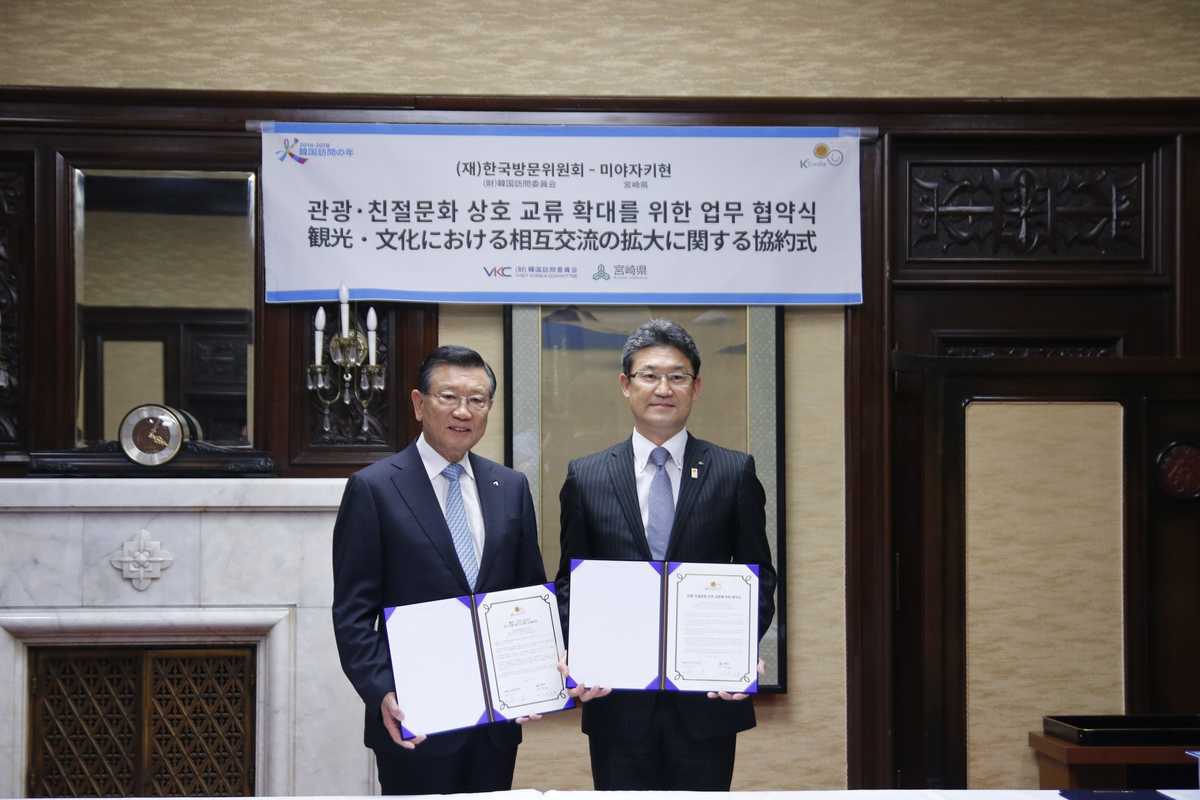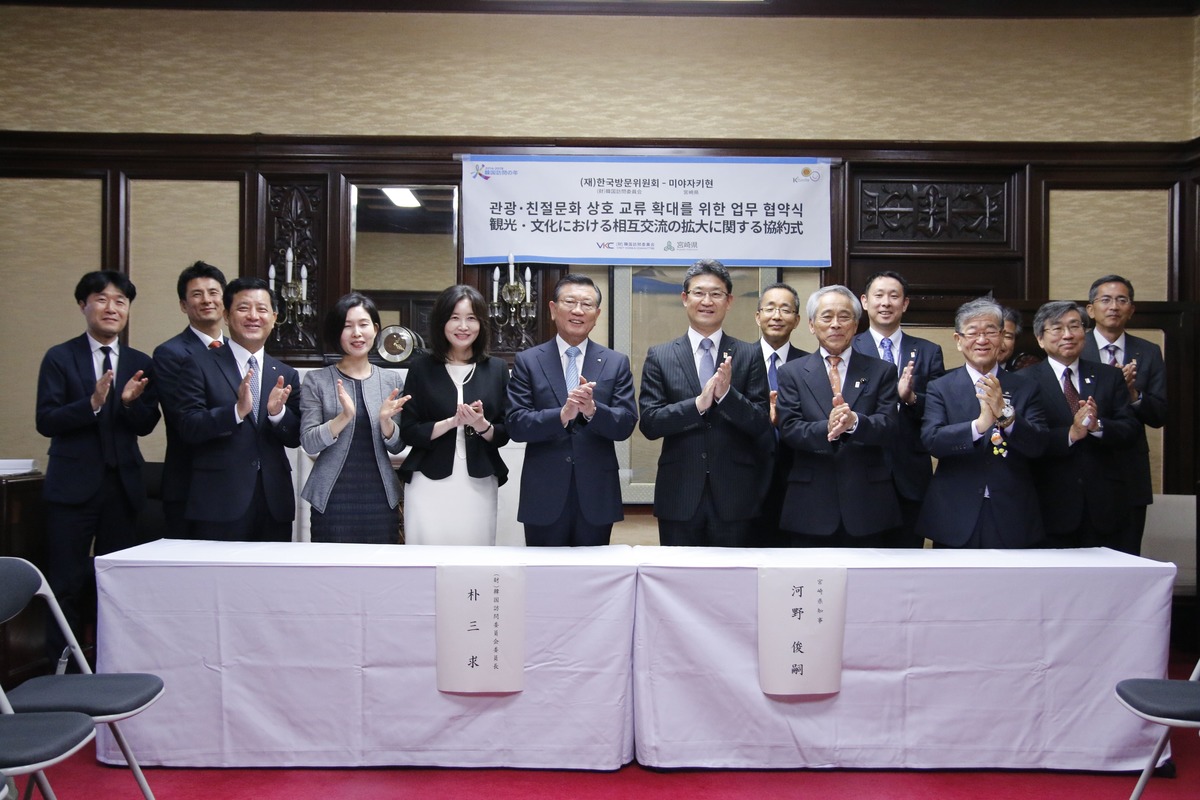 The signing ceremony concluded with a group photo of all attendees.
Just a moment!!
In addition to the agreement, the Visit Korea Committee has been busy promoting its programs,
including the Korea Grand Sale, KOREA TOUR CARD, and Hands Free Service,
to the Miyazaki City Tourism Association and Japanese travel agencies.
Here is a glimpse of what went on.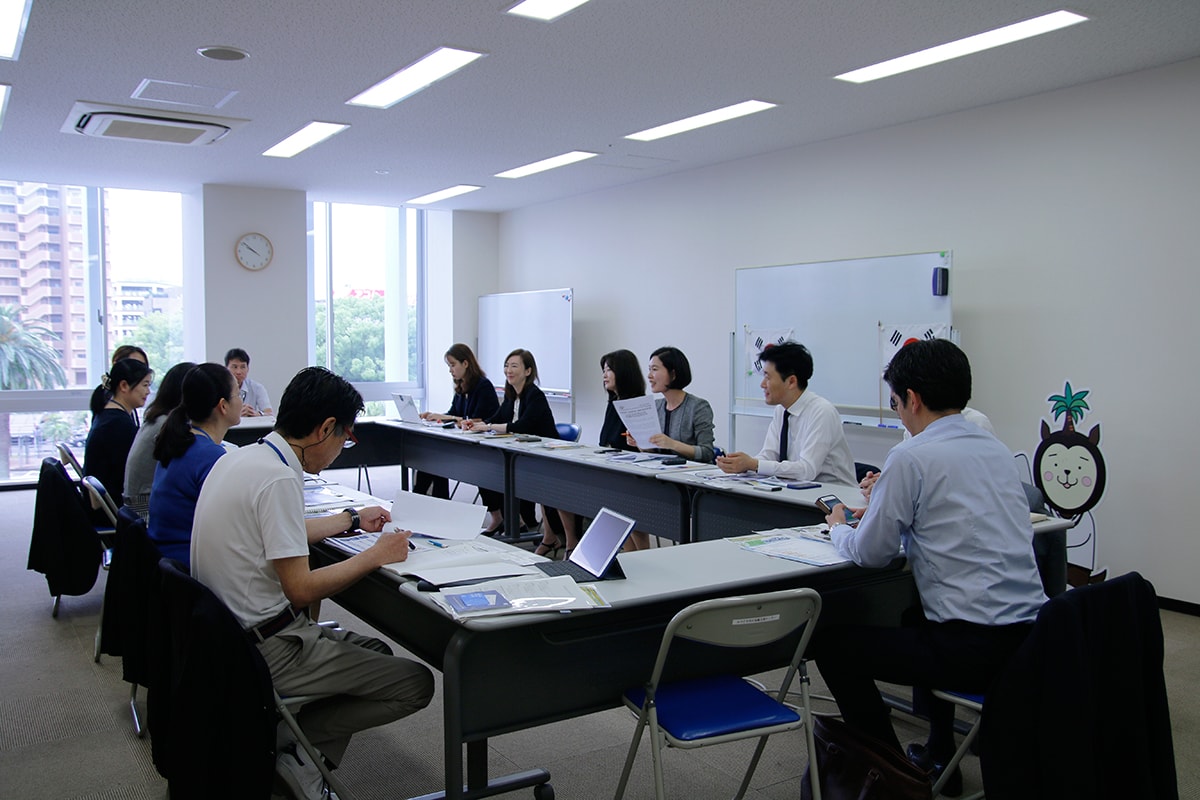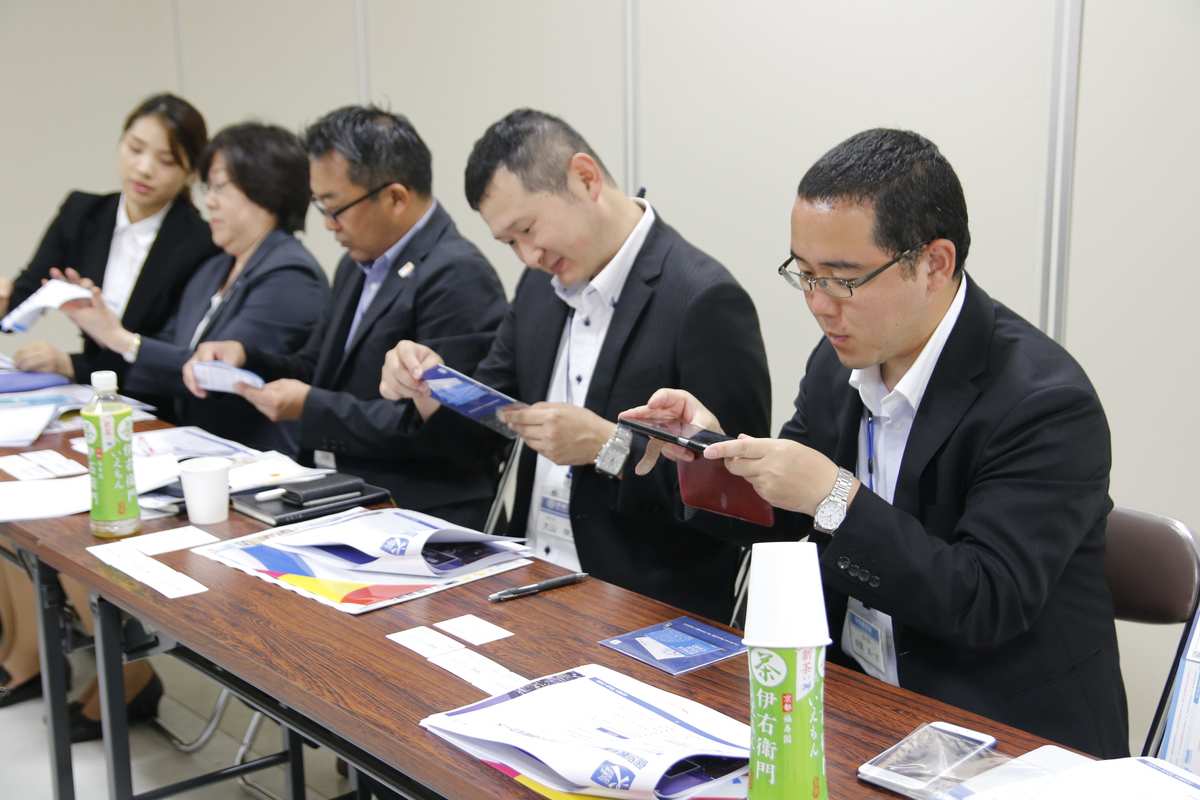 Those representing Japan showed great interest particularly in the KOREA TOUR CARD,
which is an exclusive transportation and tourism card for foreigners.
In the future, we expect to see more active exchange in tourism-related programs
not only between the Visit Korea Committee and Miyazaki Prefecture,
but on a larger scale between Korea and Japan.