Visit Korea Committee Activities
Title
Awards Ceremony for Outstanding Members of the 17th Global Promotional Delegation for Korean Culture and Tourism
Awards Ceremony for Outstanding Members of the 17th Global Promotional Delegation for Korean Culture and Tourism
On February 26, the Visit Korea Committee and VANK held an awards ceremony in recognition of the outstanding achievements of the 17th Global Promotional Delegation for Korean Culture and Tourism.
It was not easy for the delegates to approach foreign tourists in
different places and raise their awareness of Korean culture.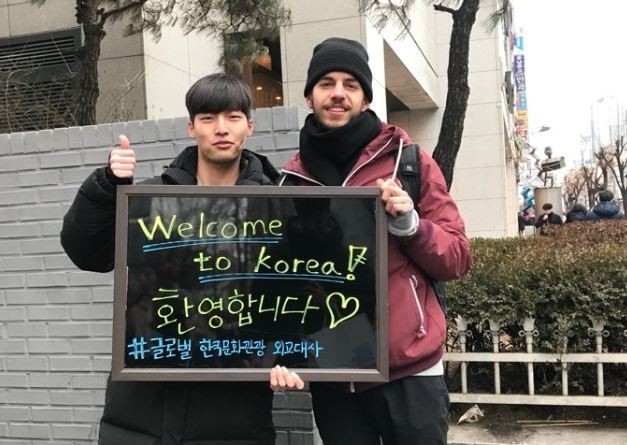 The 17th Delegation was busier than ever with more foreign tourists visiting Korea for the PyeongChang 2018 Olympic and Paralympic Winter Games.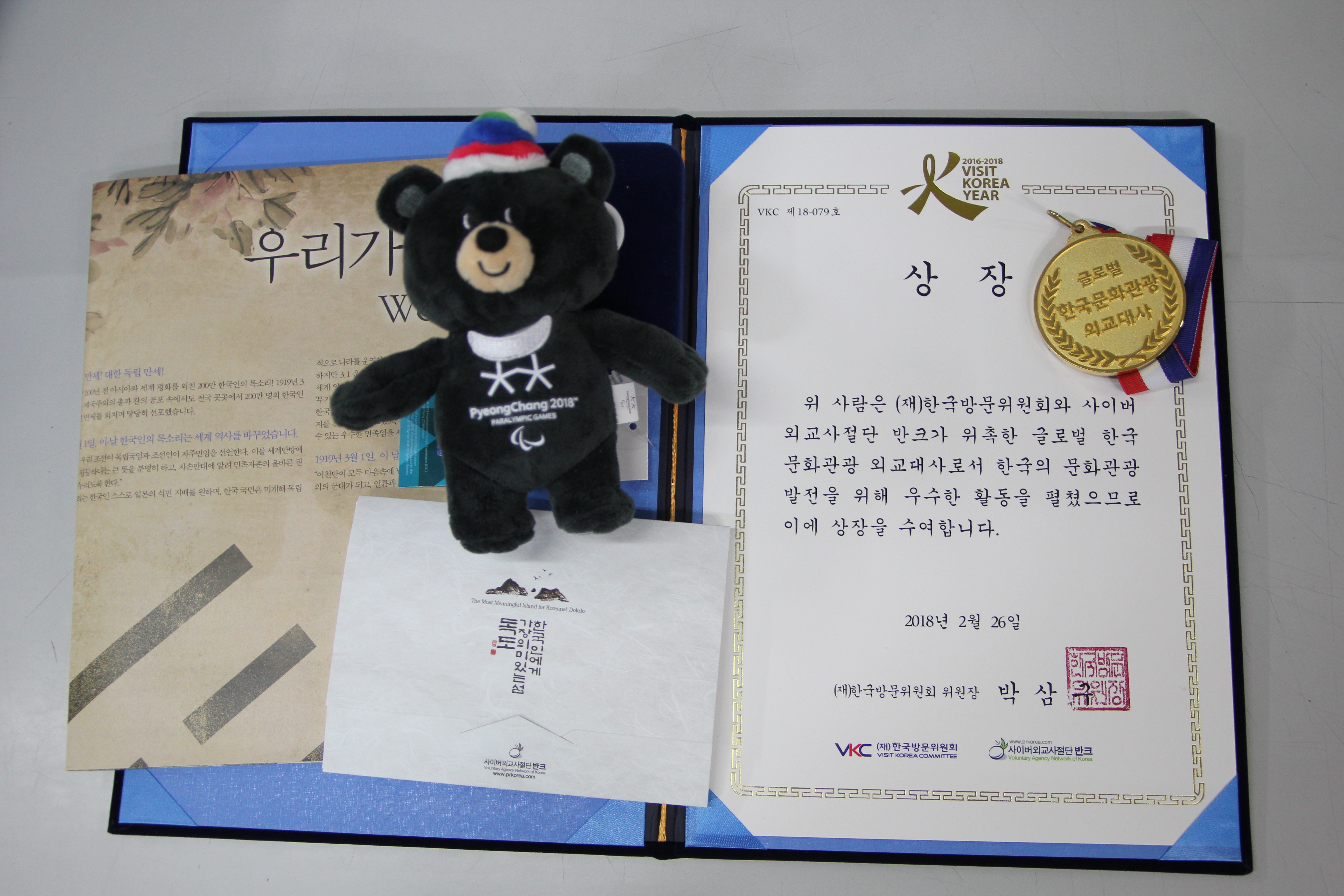 Delegates with outstanding performance received medals, certificates of merit, and dolls of Bandabi, the official mascot of the PyeongChang 2018 Paralympic Winter Games.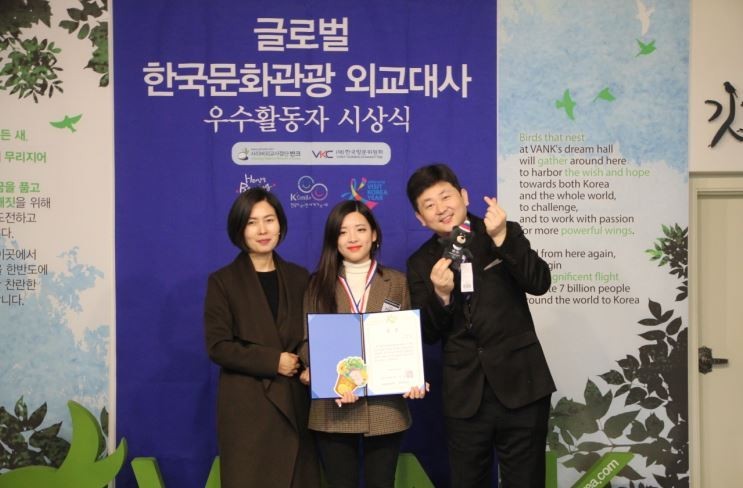 Each awardee posed for a commemorative photo with Lee Eunjung, the director of the Visit Korea Committee's Service Improvement Team, and Park Gi-tae, the director of VANK.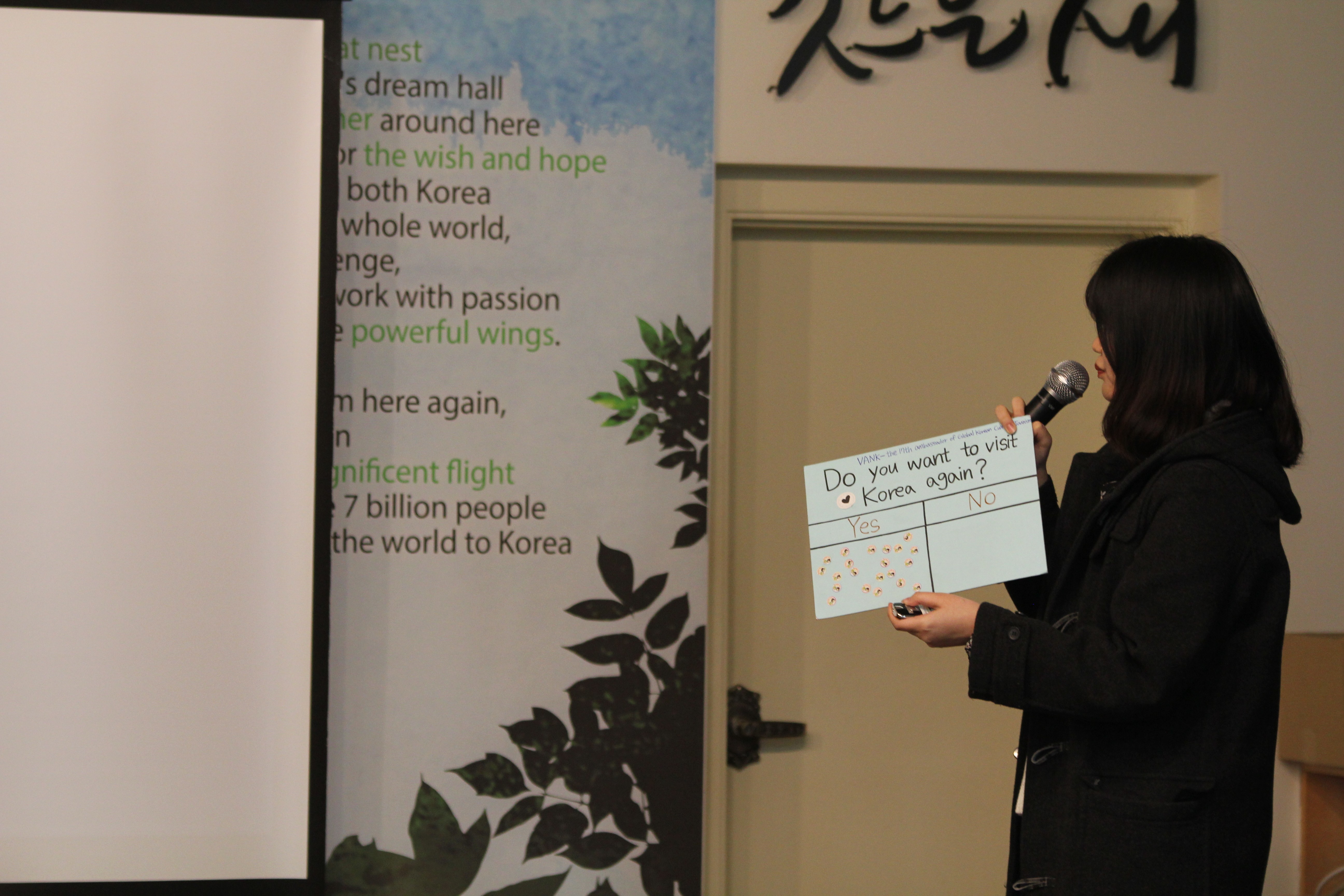 The awardees gave presentations to share their experiences and inspire other delegates.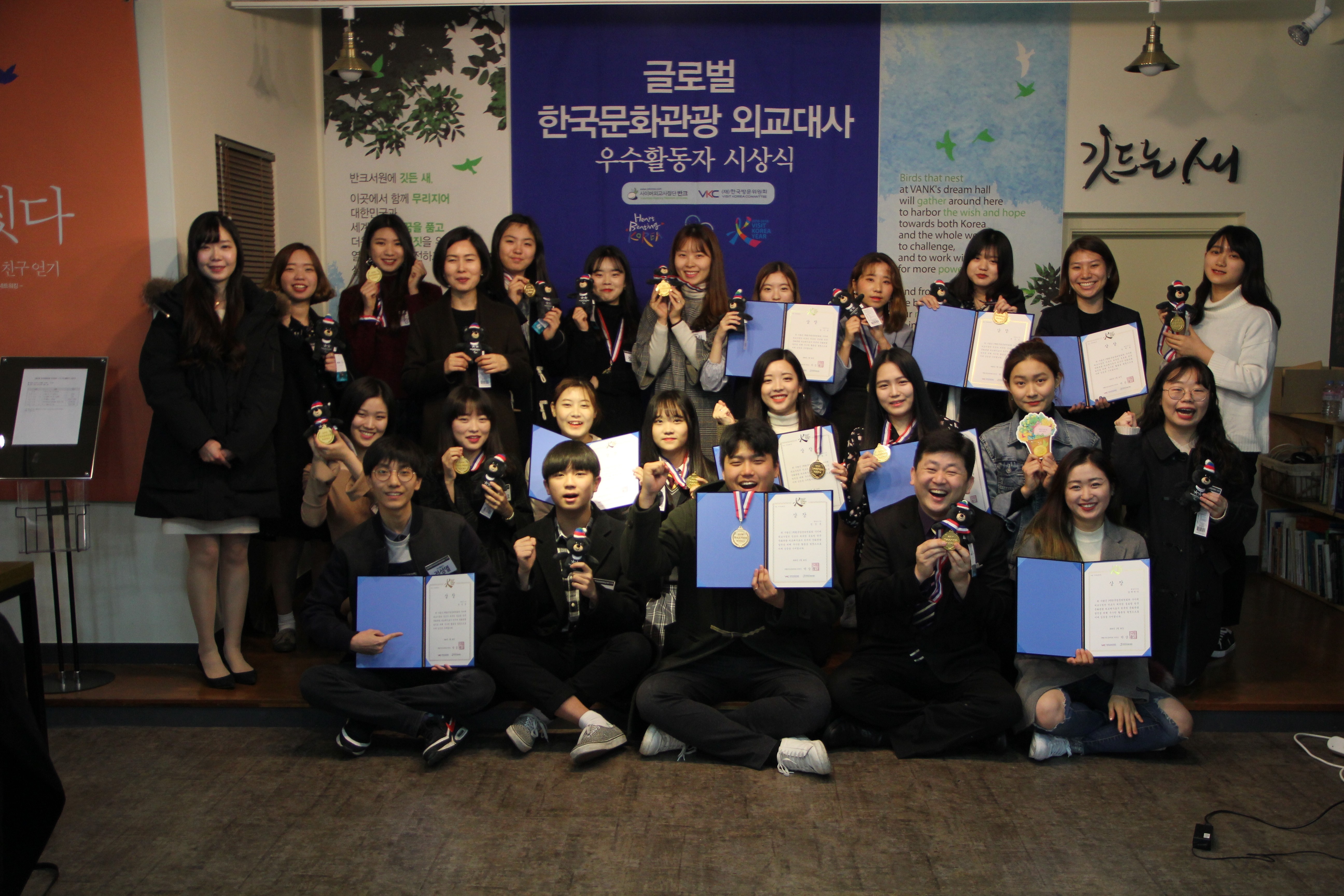 The event was a meaningful time with the delegates bonding together and renewing their commitment.
We look forward to the delegates playing a key role in promoting
Korean culture and tourism for the rest of their term.
The Visit Korea Committee will actively support the activities of the
17th Global Promotional Delegation to make foreign tourists feel welcome in Korea. : )