Visit Korea Committee Activities
Title
Successful Appointment Ceremony for the 14th Workers' National Smile Team
Successful Appointment Ceremony for the 14th Workers' National Smile Team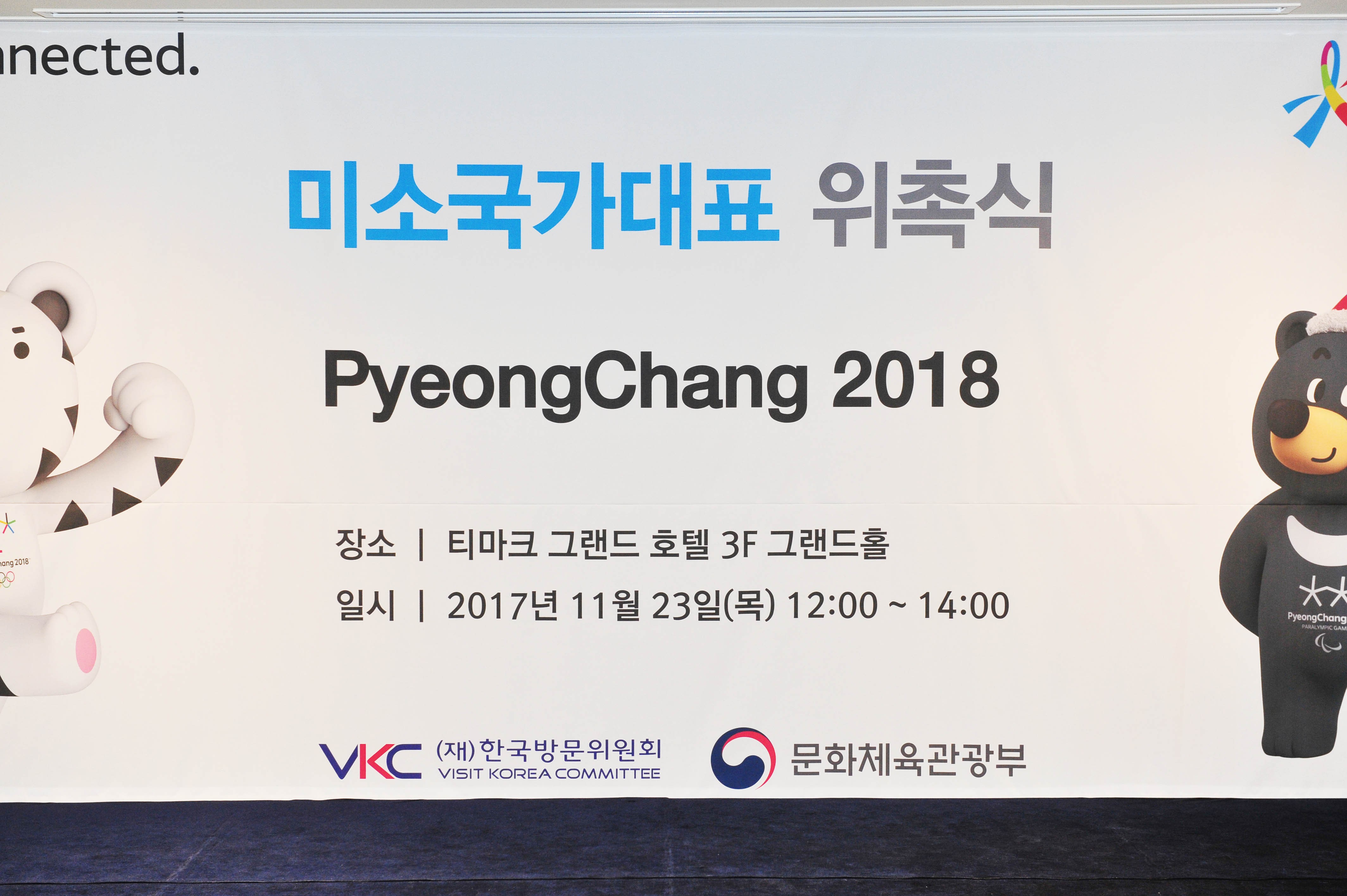 Last Thursday, November 23!
Many in the tourism industry are working tirelessly to make Korea a friendlier place and the Visit Korea Committee invited some of these distinguished individuals to a ceremony where they were commissioned to the National Smile Team!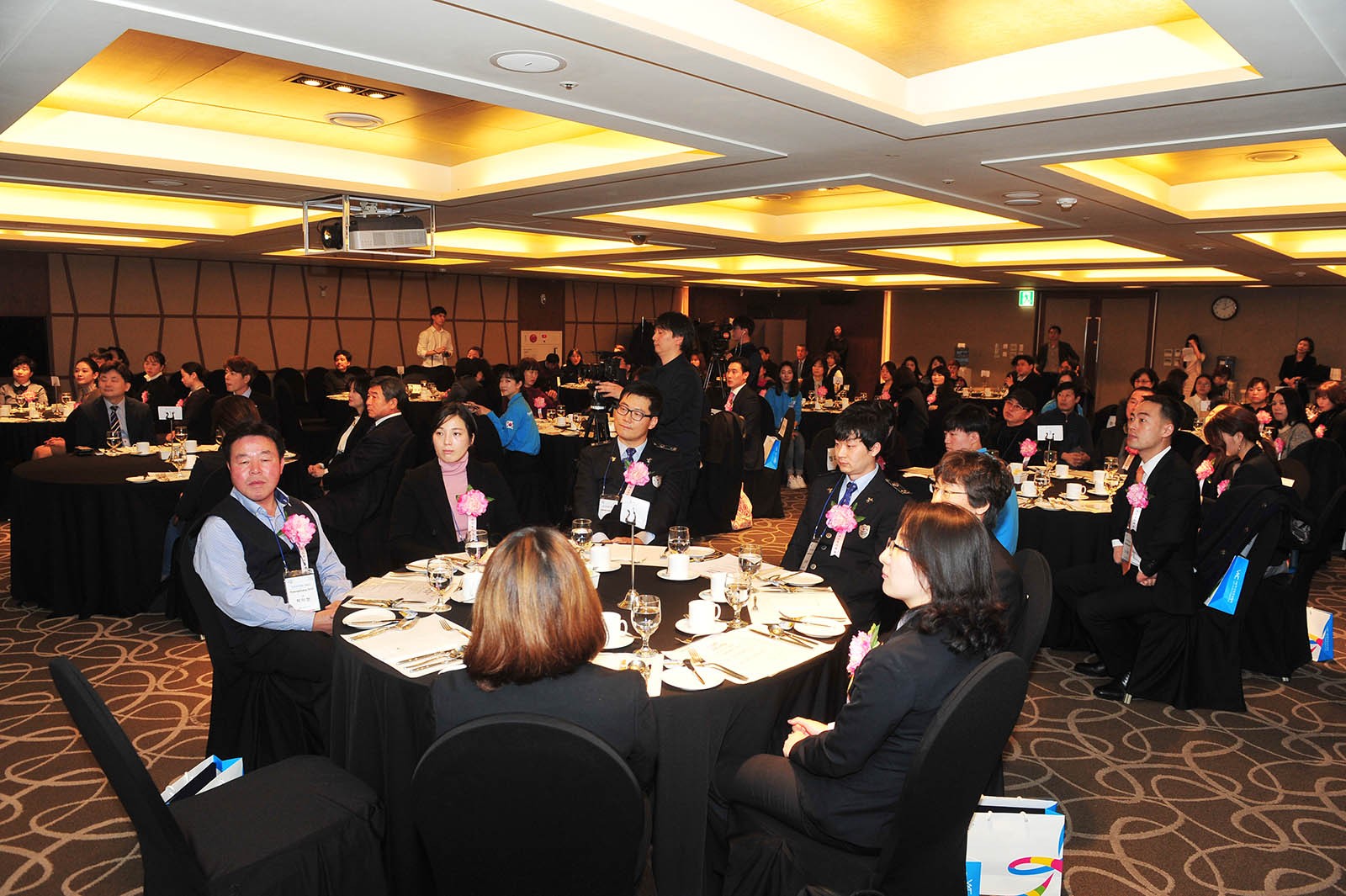 Fifty-seven professionals working directly with foreign tourists in immigration/customs, transportation, accommodation, shopping, dining, tour information and other areas attended the very special function.
The program promoted the success of the PyeongChang 2018 Olympic Winter Games (now less than one hundred days away!!) and this made the awards ceremony even more meaningful.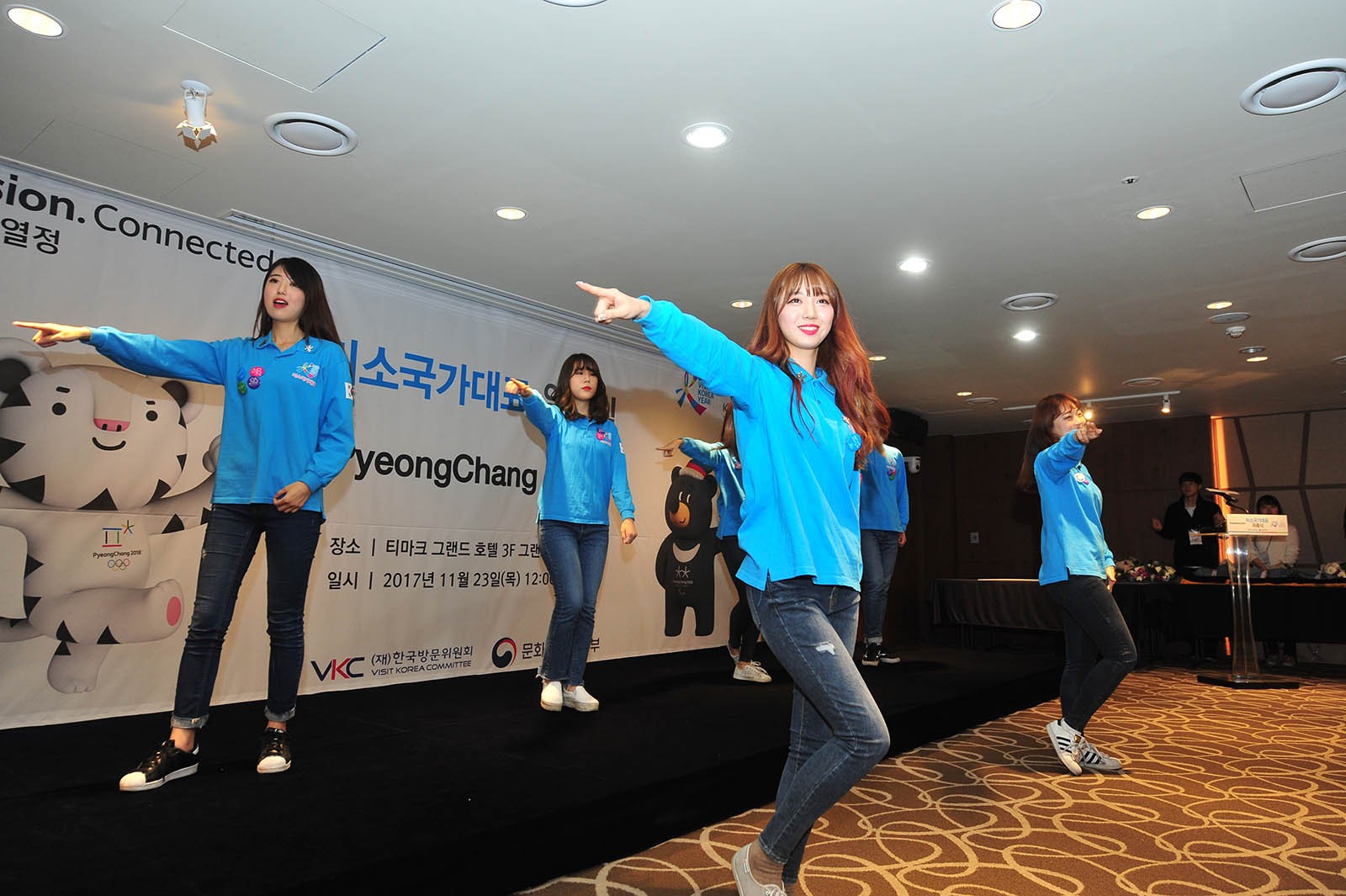 A unique "flash mob" to wish for a successful PyeongChang Olympics by members of the 17th University Students' National Smile Team who are working to spread the K-Smile campaign set the mood at the event!
With members of both the Workers' National Smile Team and the University Students' National Smile Team in attendance, the flash mob surprise broke up any awkward silences around the tables at the event hall.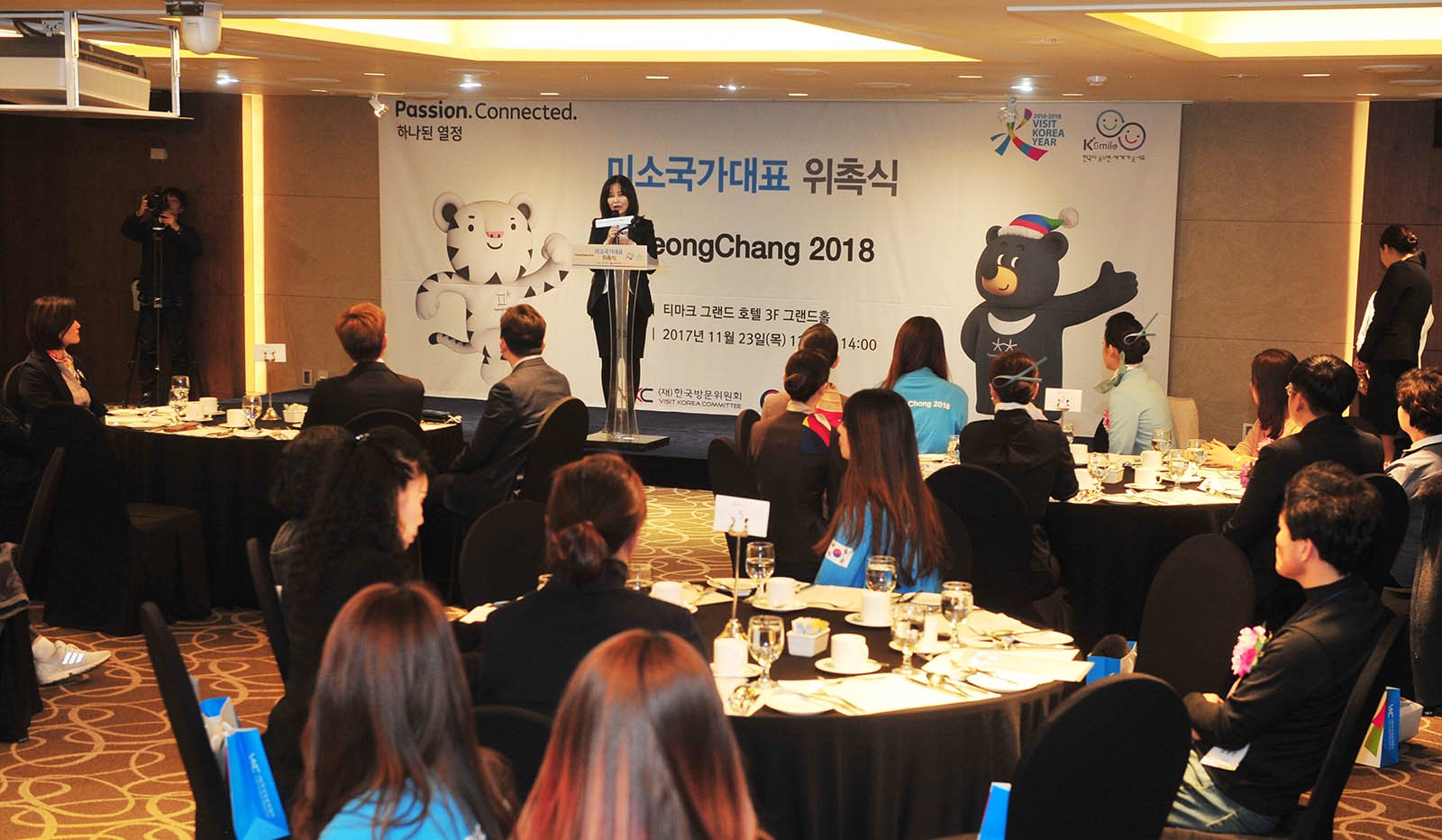 Next, Visit Korea Committee Secretary-General Han Kyung-ah spoke to the audience.
She thanked the workers in the tourism industry for their support in critical roles that are ensuring the PyeongChang 2018 Olympic Winter Games goes off without a hitch. 🙂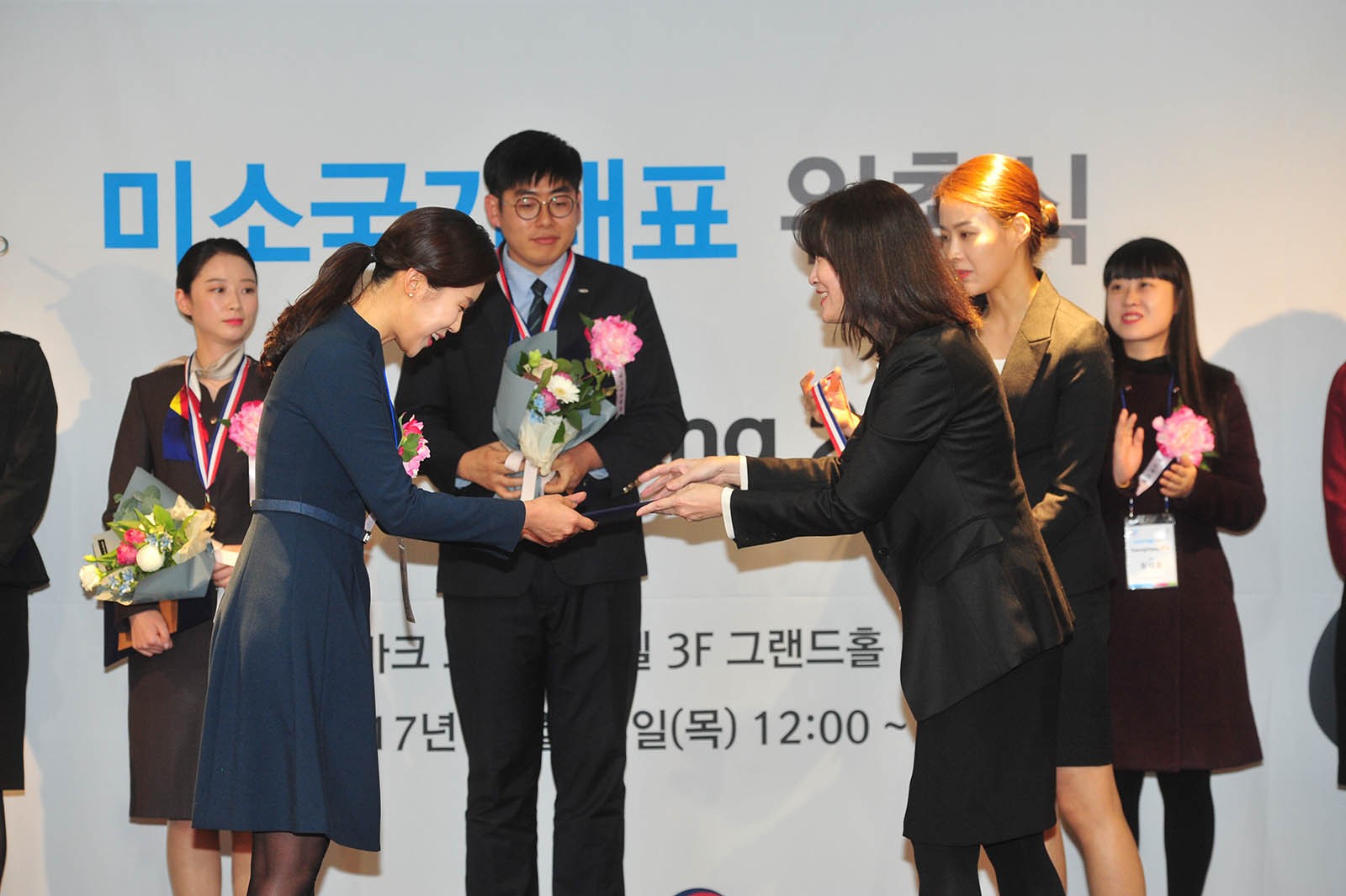 The ceremony for giving awards and certificates of recognition!
Ten members of the Workers' National Smile Team came up on stage to receive tokens on behalf of the fifty-seven new members being commissioned to their roles on the Team.
Secretary-General Han conveyed awards and congratulated recipients individually.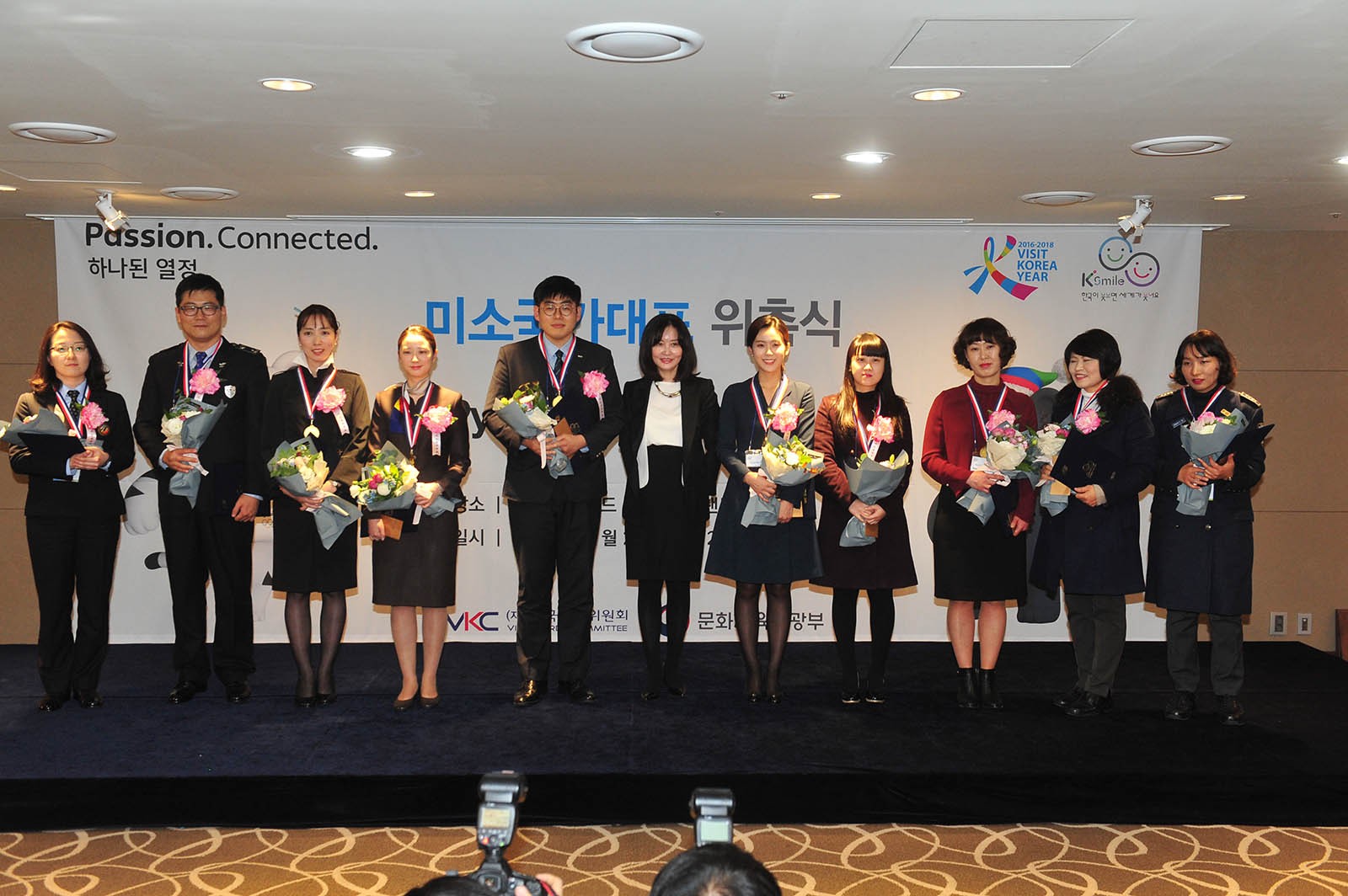 For the sake of time, only ten people were on stage at the event, but let's not forget to congratulate all the new members of the team!
We have high hopes for what each Workers' National Smile Team member will do to demonstrate friendliness to everyone they meet in the future.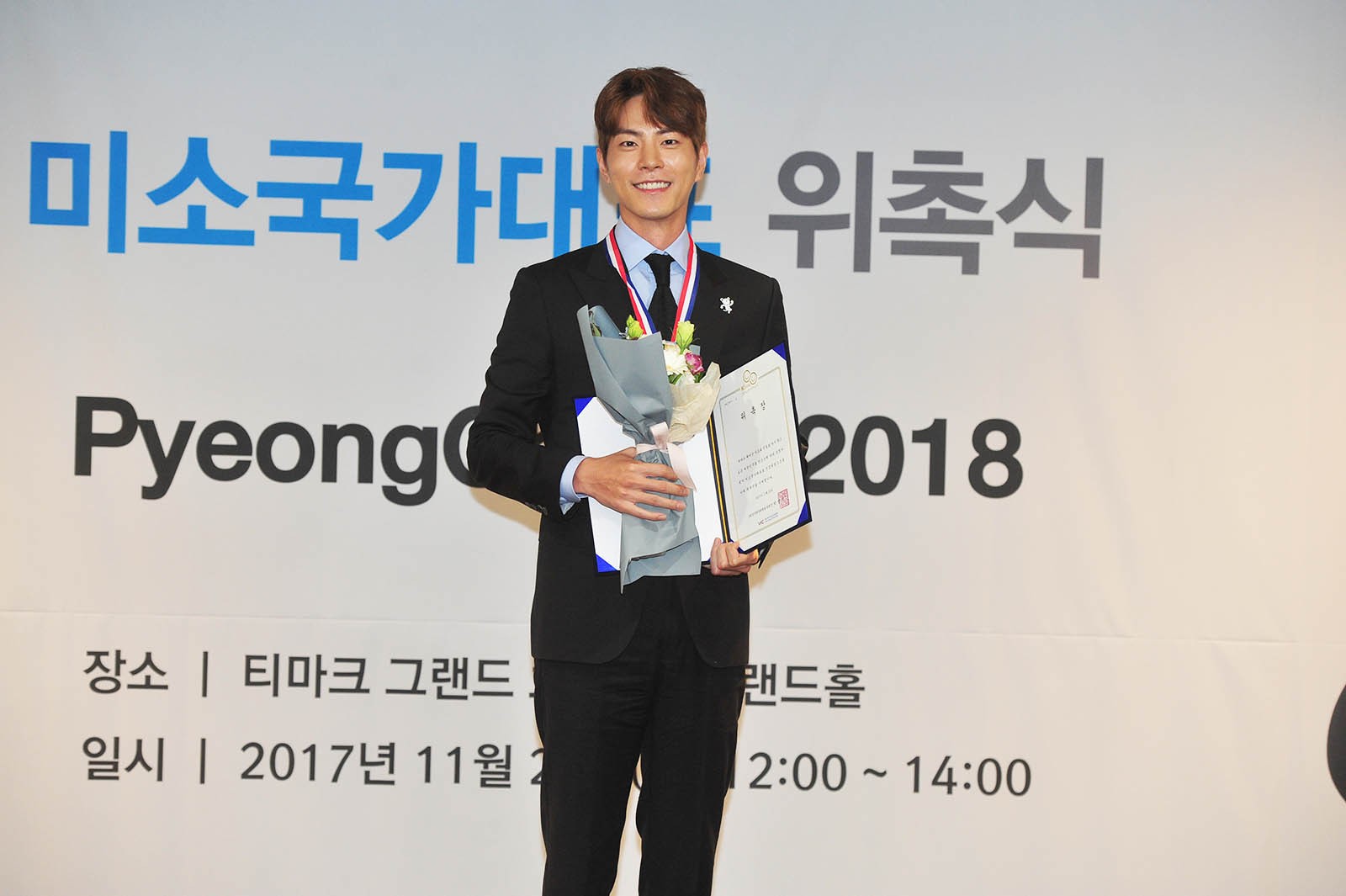 Actor Hong Jong-hyun was also commissioned for the Workers' National Smile Team at the ceremony!!!!
Hong is enjoying popularity overseas and he never fails to be friendly to foreigners and show a sense of hospitality. 🙂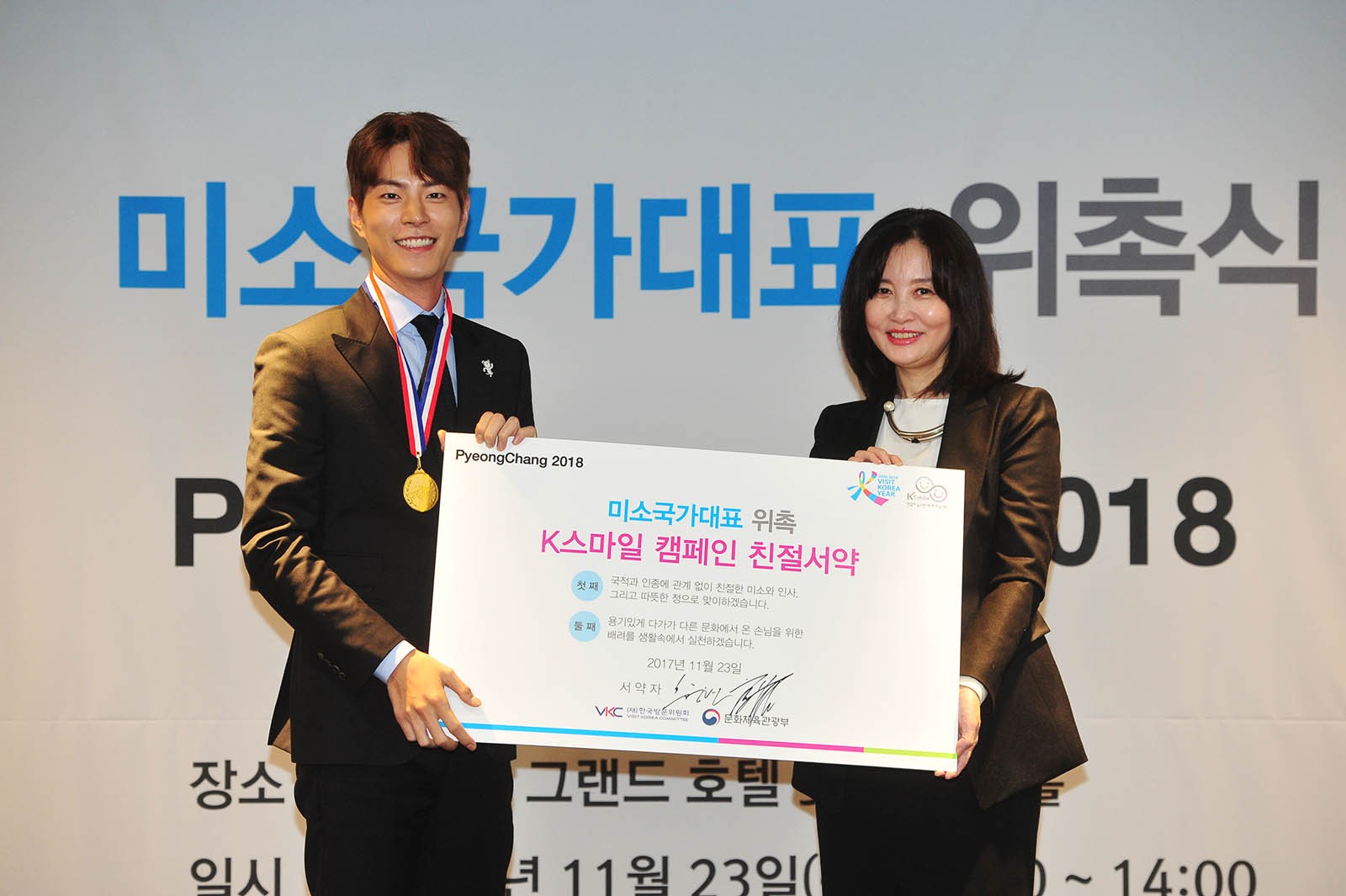 His smile is a national treasure!!!
Anyone seeing his happy expression will also find the corners of their mouth heading north. LOL!
Hong is sparing no effort to help create a friendlier Korea. Here he is holding the pledge of kindness that he signed.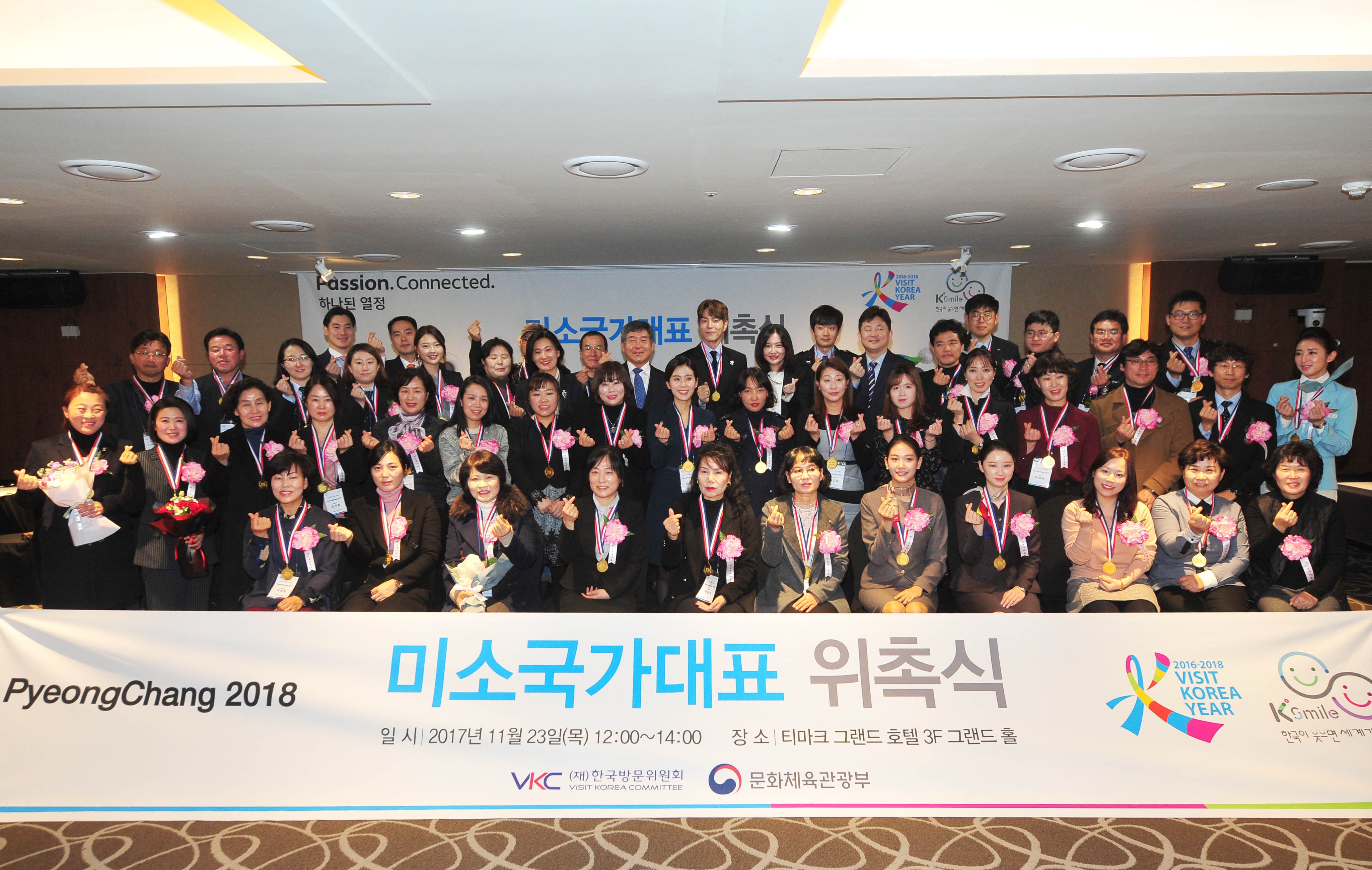 Finally, no event like this can end without a group smile shot with all the Workers' National Smile Team together!!!!!!
Congratulations again to the fifty-seven new team members who have been commissioned to lead efforts to develop a more hospitable culture in Korea... Yippee!