Visit Korea Committee Activities
Title
Proclamation Ceremony Takes Place for Visit Gangwon Year as Part of the 2016–2018 Visit Korea Year Campaign
Proclamation Ceremony Takes Place for Visit Gangwon Year as Part of the 2016–2018 Visit Korea Year Campaign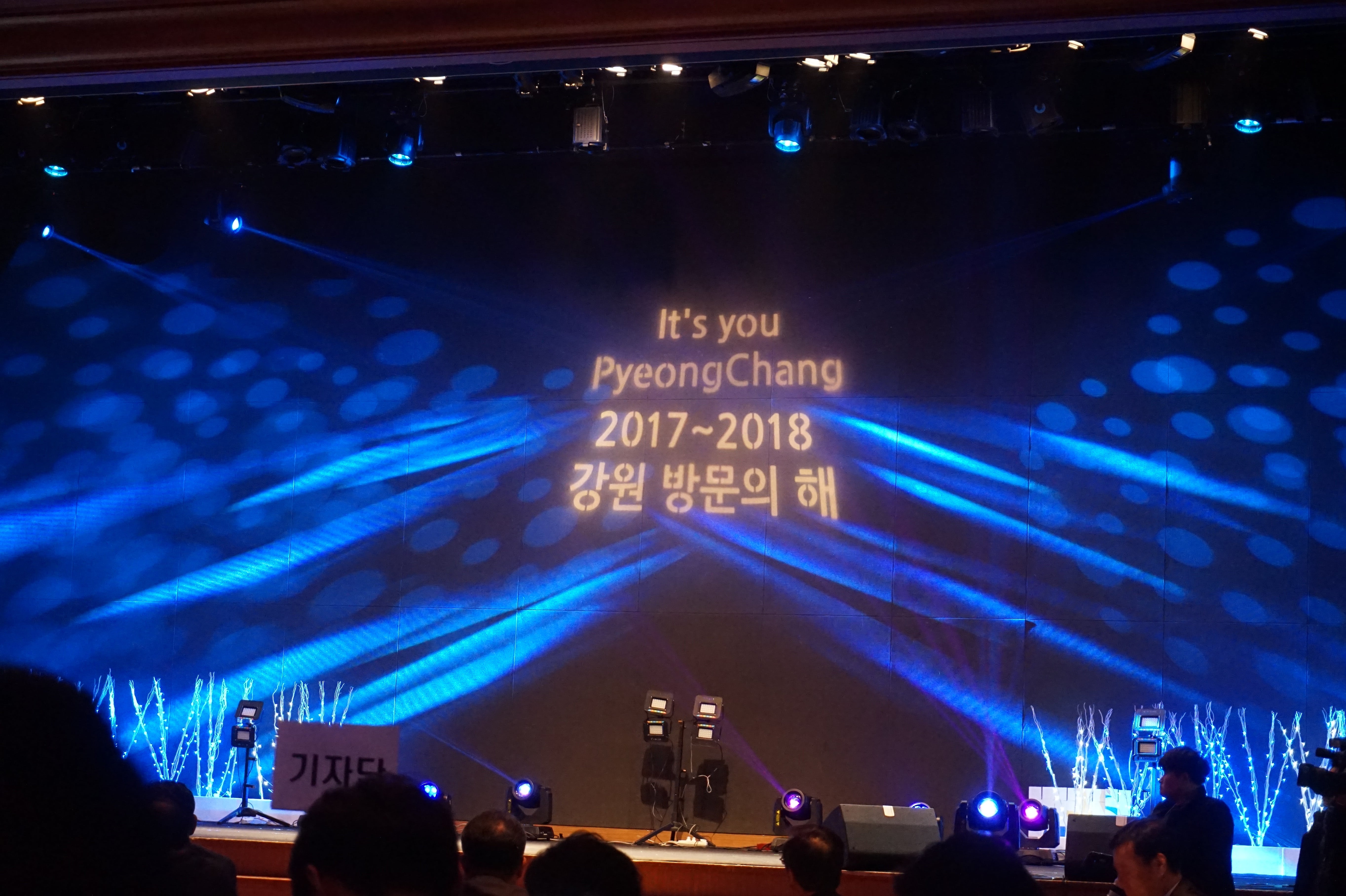 On December 21st, the Alpensia Convention Center in Gangwon Province held a proclamation ceremony of the 2017–2018 Visit Gangwon Year to wish for the success of the Pyeongchang 2018 Olympic Winter Games.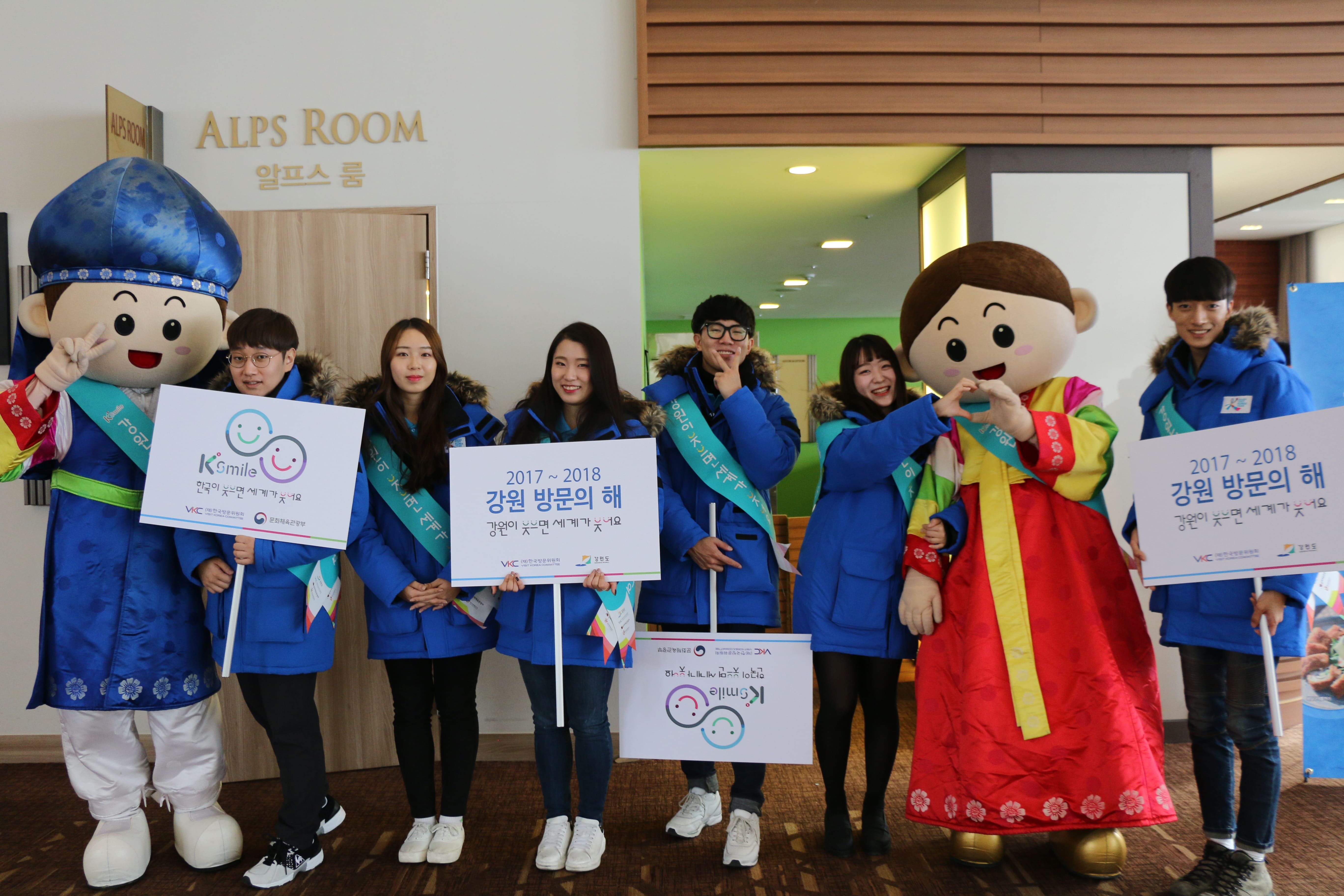 Before the proclamation started, the University Students' National Smile Team welcomed the event attendees with promotional materials for the 2017–2018 Visit Gangwon Year, the 2016–2018 Visit Korea Year, and the K-Smile Campaign.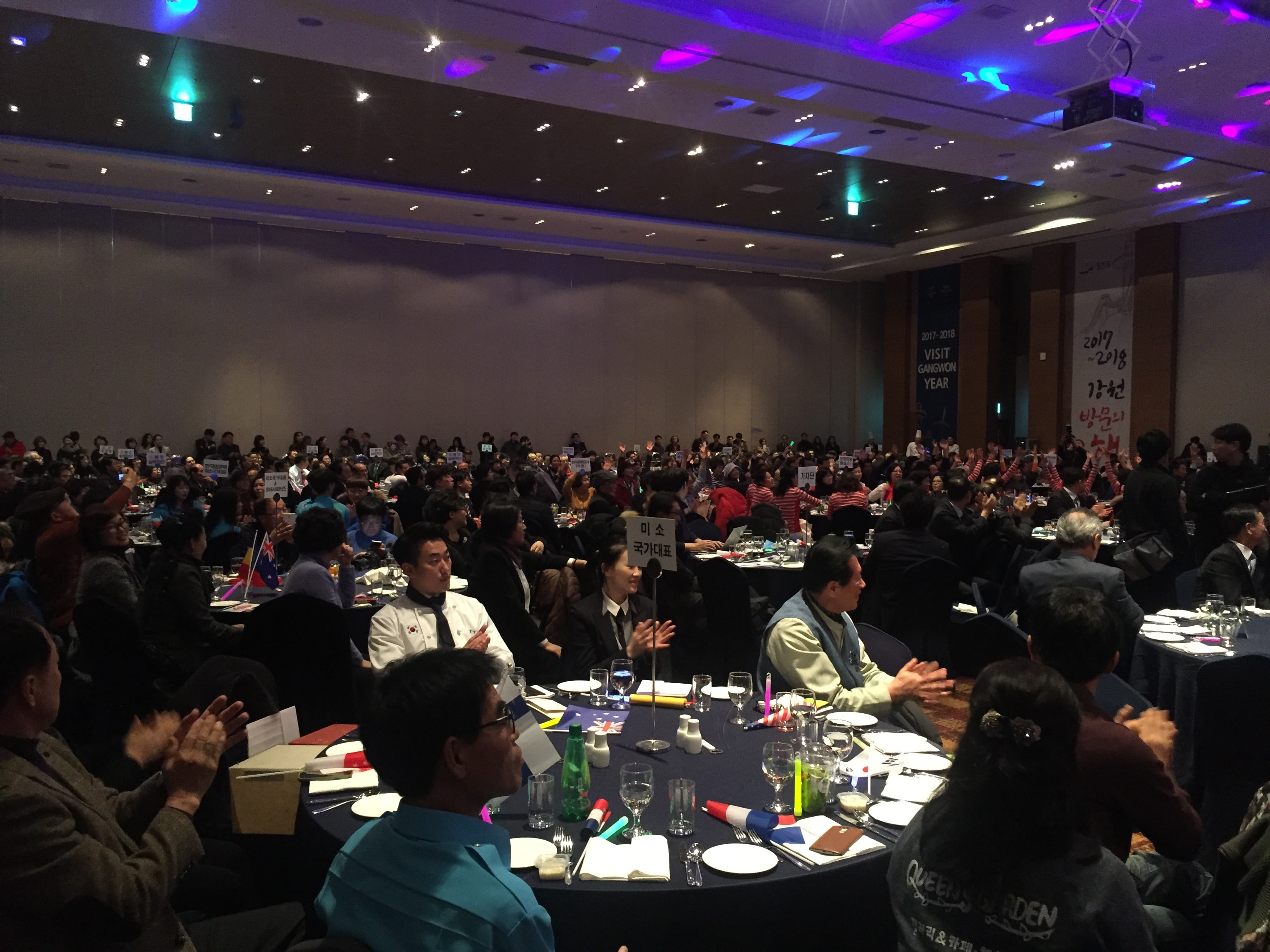 This proclamation ceremony was honored by the attendance of 500 workers in many different fields—transportation, restaurants, shopping, tour information, and accommodation, among others—who help tourists visiting Gangwon to create precious and enjoyable memories.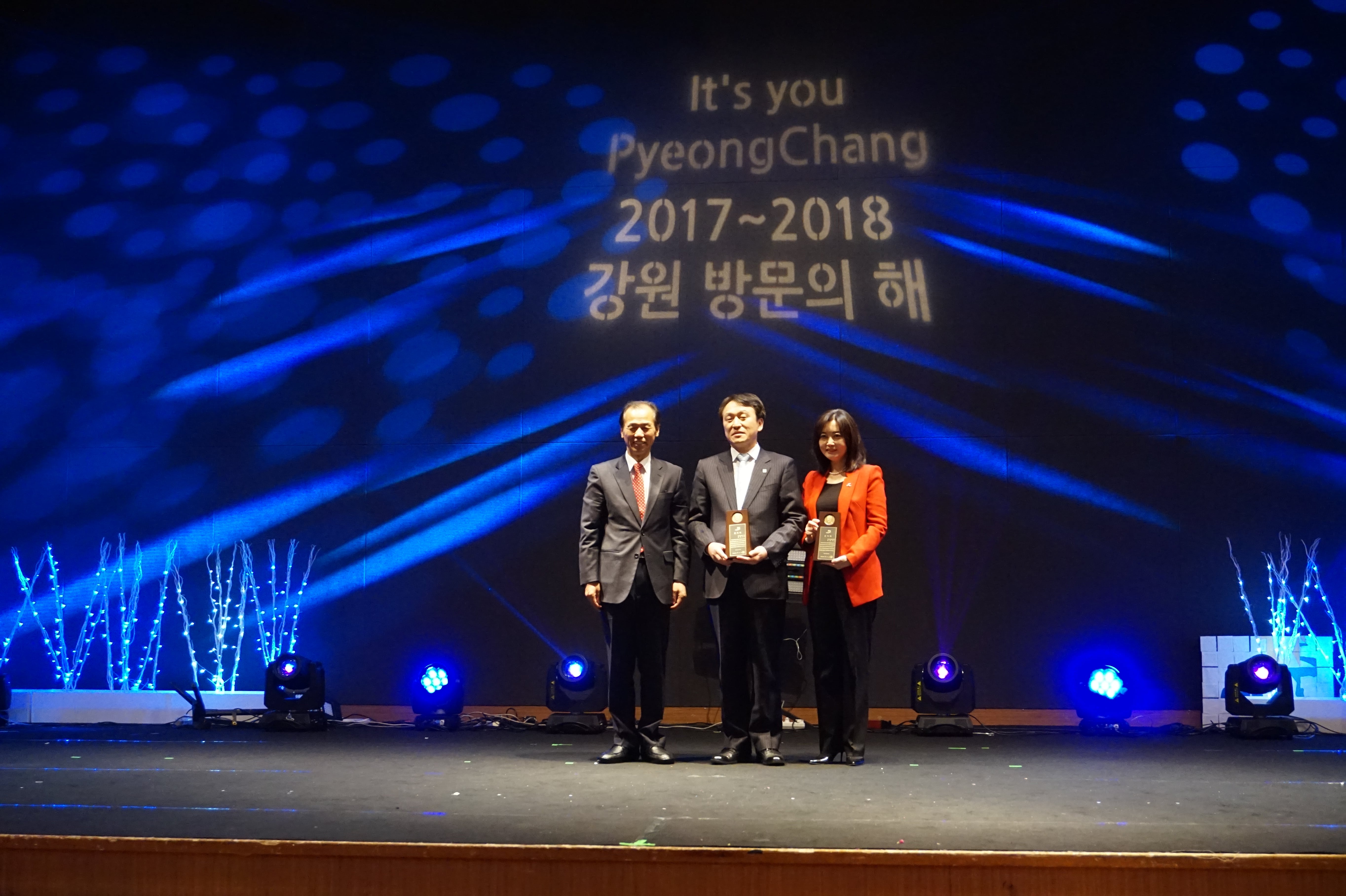 In particular, the Visit Korea Committee received an appreciation plaque for its contribution to the successful hosting of the PyeongChang 2018 Olympic Winter Games and the development of tourism in Gangwon through the 2016–2018 Visit Korea Year and K-Smile Campaign. (Applause)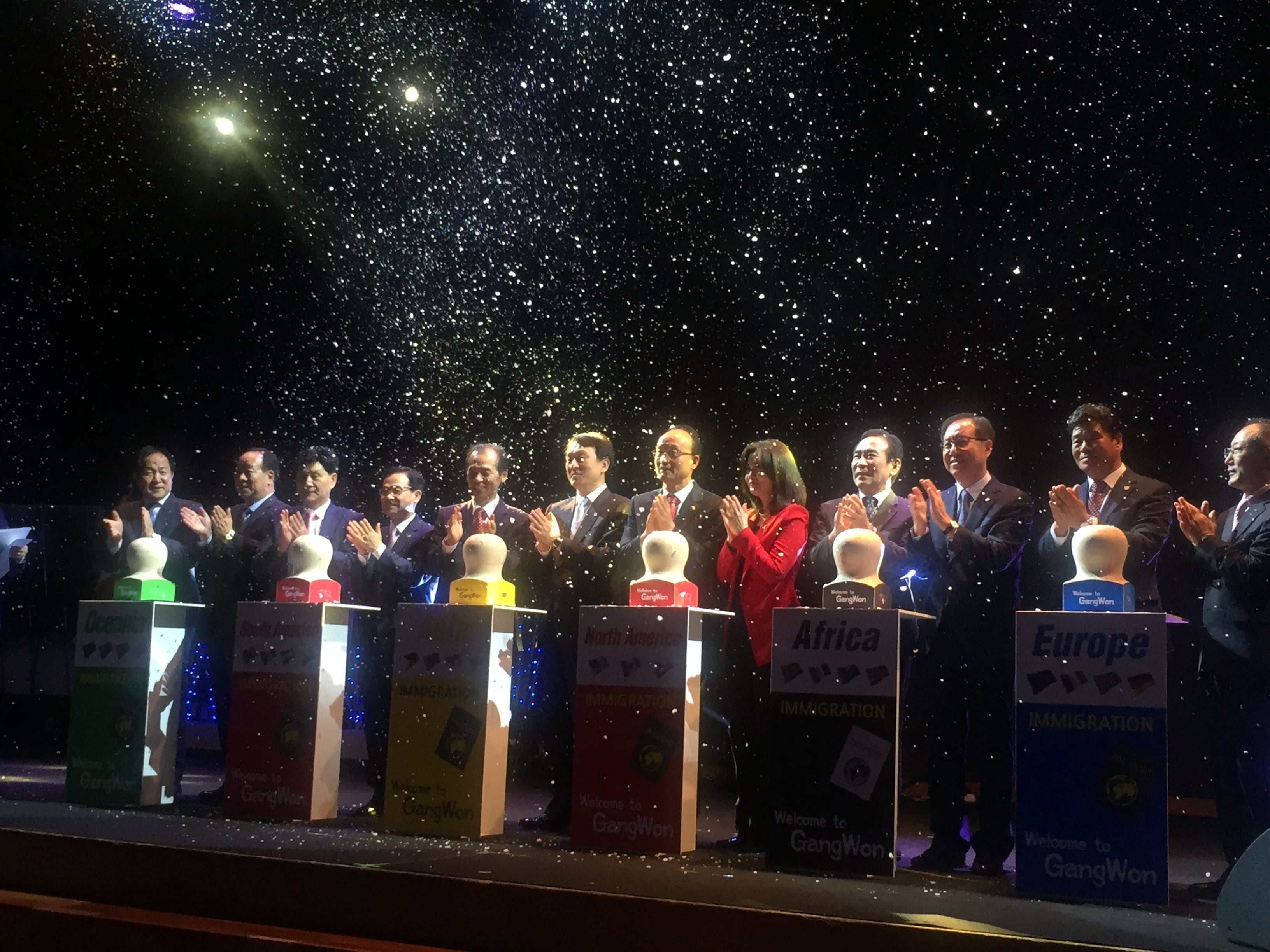 (From the left) Governor Choi Moon-soo of Gangwon Province, CEO Jung Chang-soo of the Korea Tourism Organization, and Secretary-General Han Kyung-ah of the Visit Korea Committee.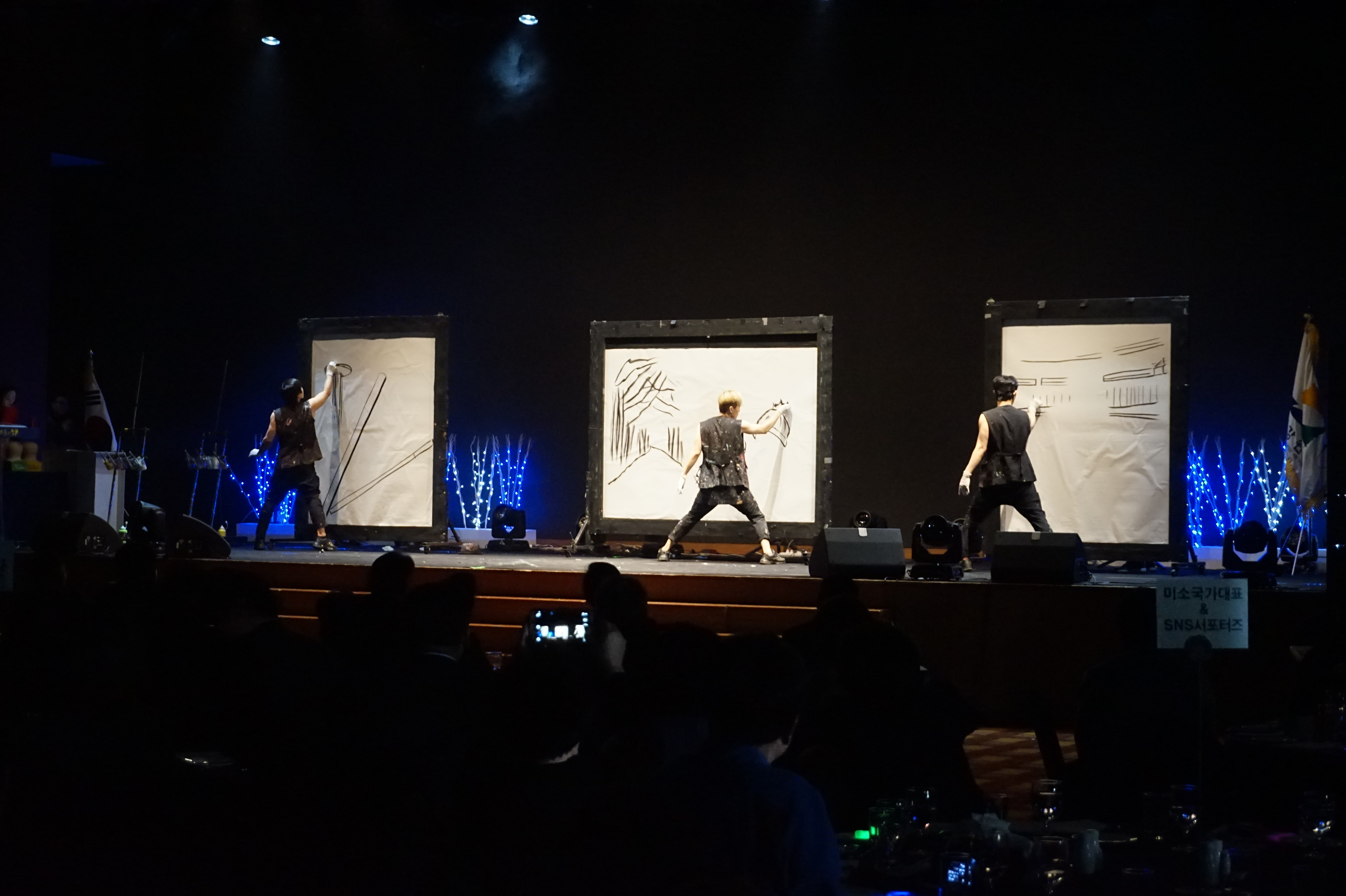 The event proceeded with various programs, including a "Kindness Statement" performance with Workers' National Smile Team members in Gangwon and a commemorative ceremony in which the main guests participated.
The event closed with an exciting drawing show.
The Visit Korea Committee partners the campaign of the 2017–2018 Visit Gangwon Year!
We hope for your engagement with this campaign!