Visit Korea Committee Activities
Title
Review Meeting on Outcomes of Korea Grand Sale 2018
Review Meeting on Outcomes of Korea Grand Sale 2018
Shall we review the outcomes of the Korea Grand Sale 2018? This year,
the annual sale was launched on January 18 and ended on February 28.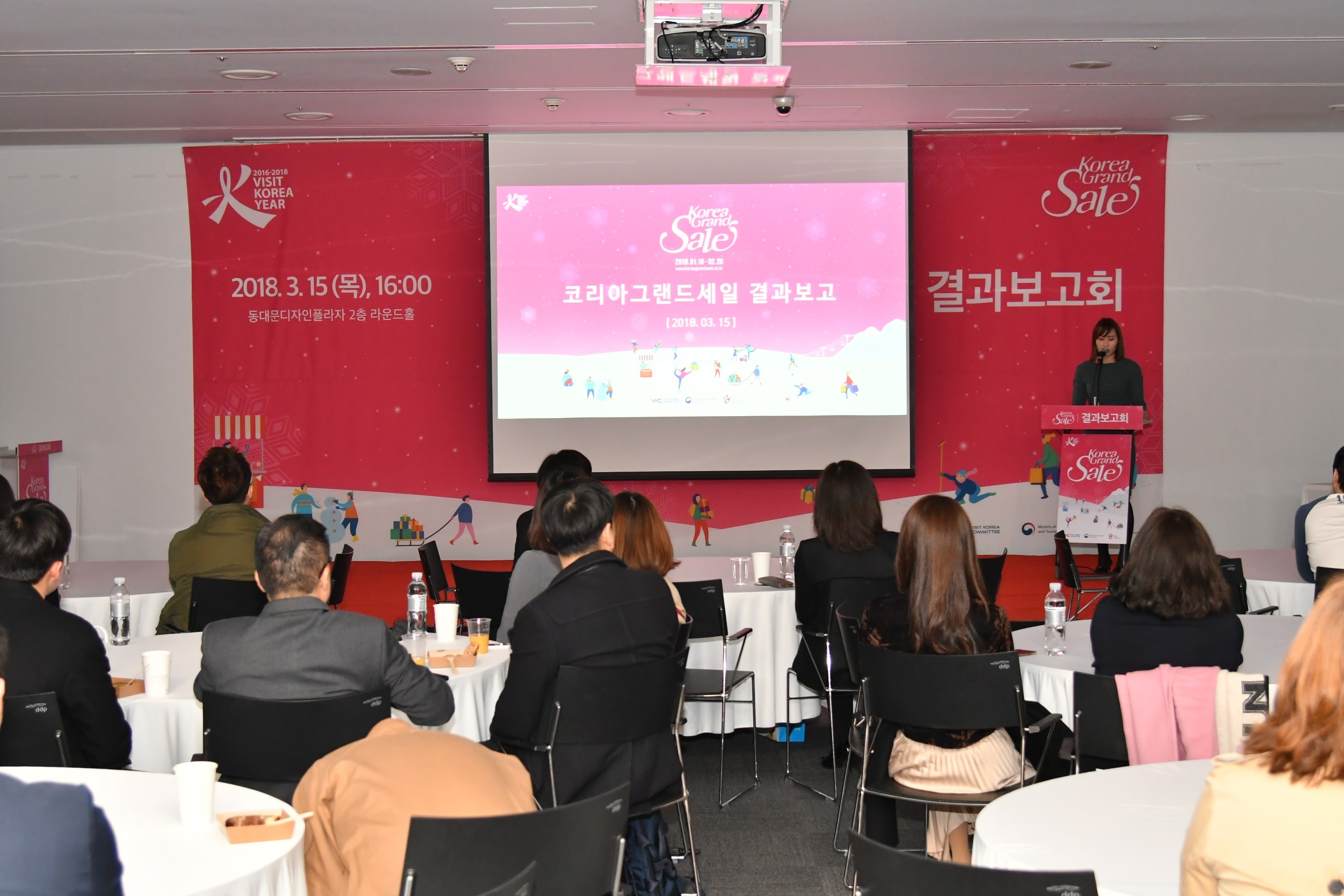 The review meeting of the Korea Grand Sale 2018 was held on March 15 at Dongdaemun Design Plaza in Seoul.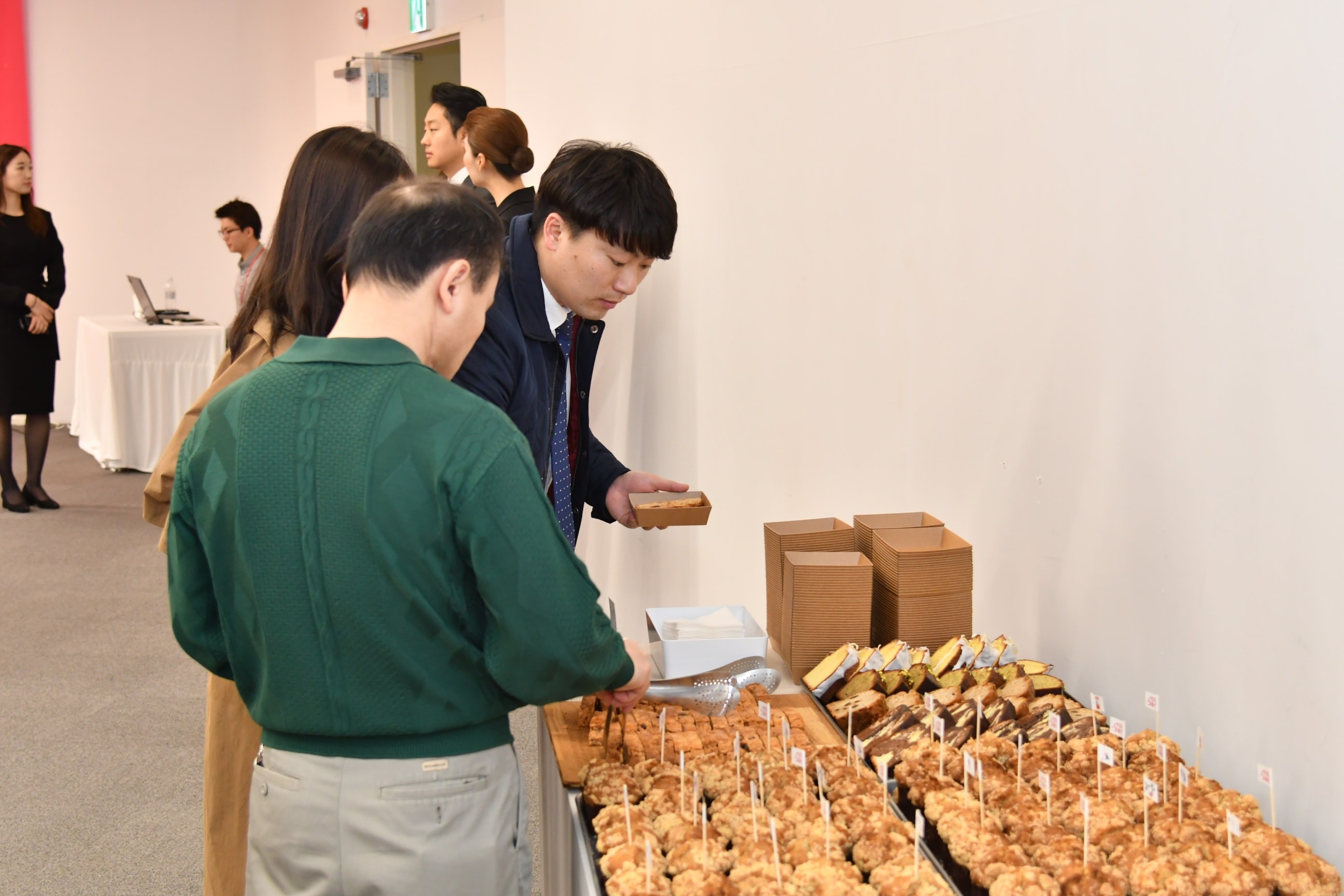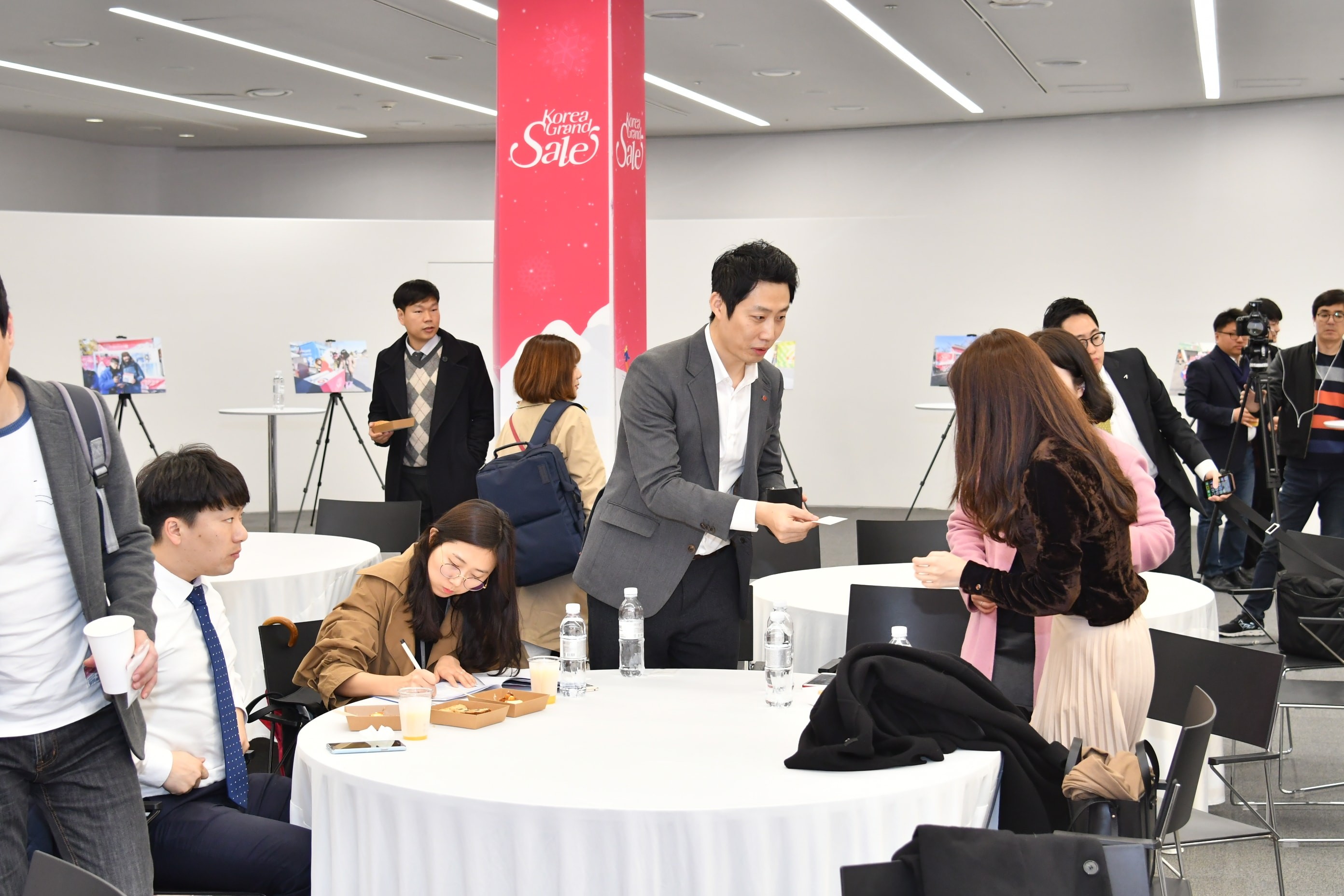 Before the meeting, the attendees enjoyed a networking session over a wide range of snacks and drinks.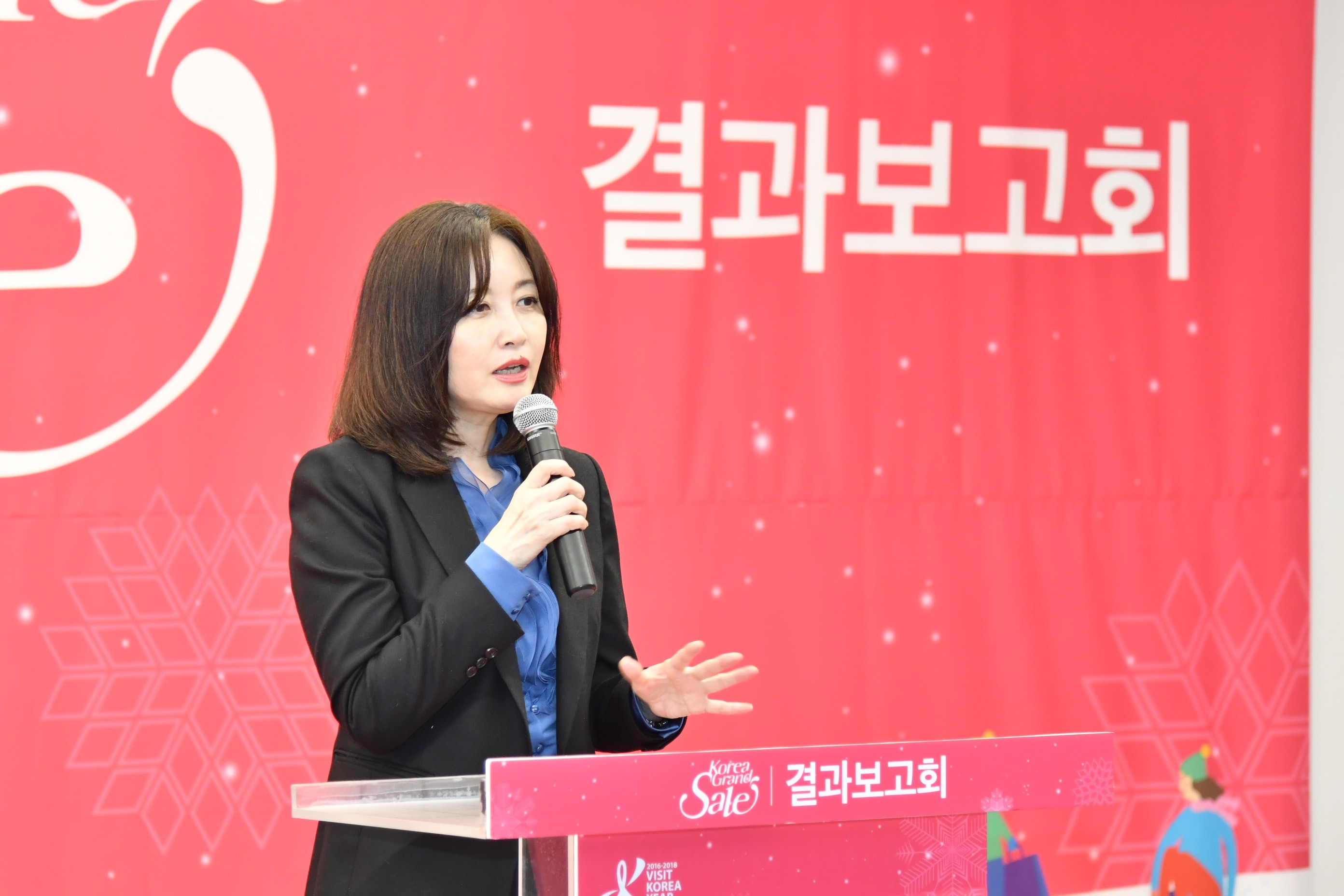 The meeting kicked off with a welcoming address by Secretary-General Han Kyung-ah of the Visit Korea Committee.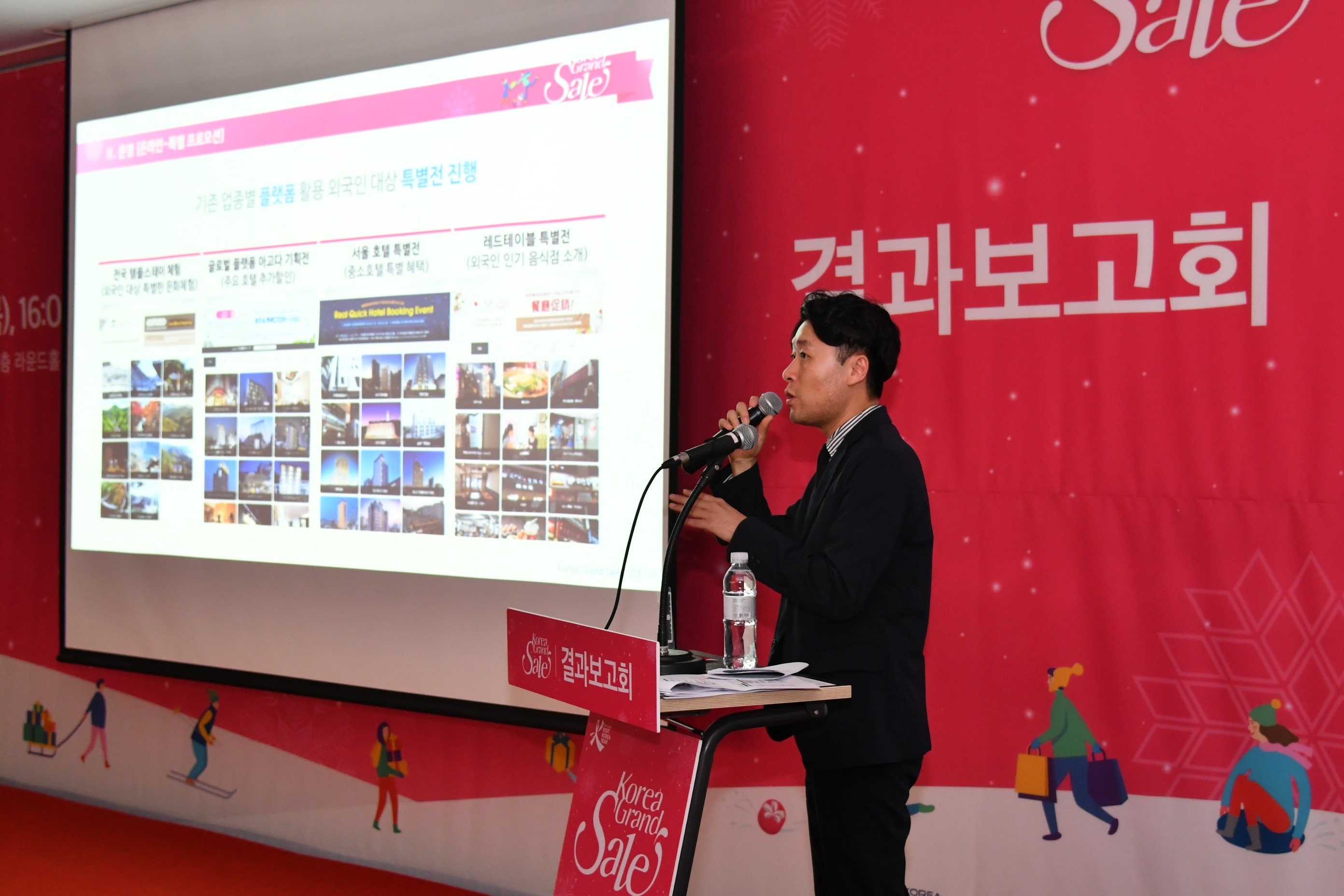 This was followed by a video report and presentation.
The event attracted a total of 778 participating companies and 51,497 stores,
which translates to a year-on-year increase of 48% and 25%, respectively.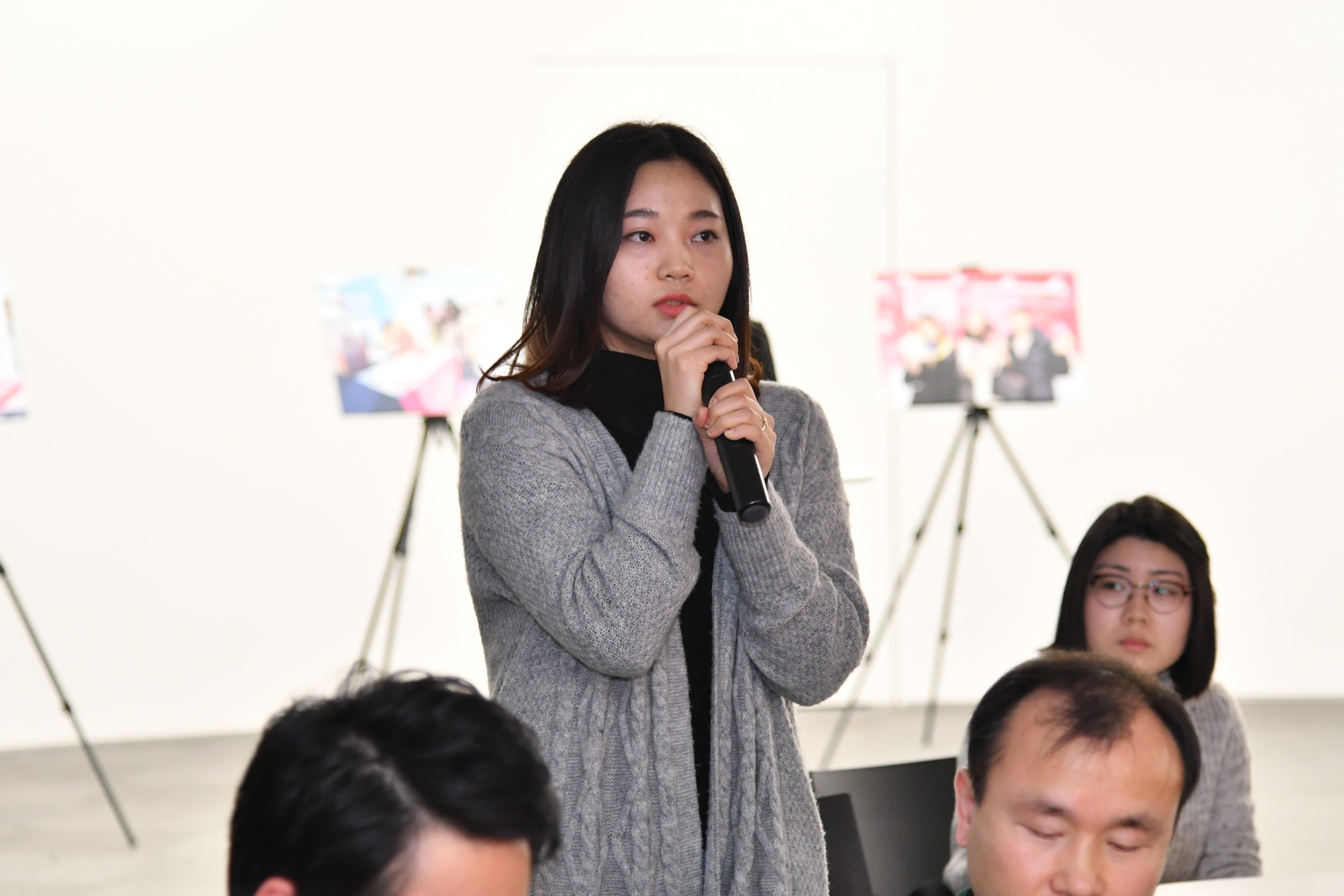 A Q&A session was held to help the organizers prepare
for a more successful Korea Grand Sale based on feedback from the attendees.
Let's look forward to the Korea Grand Sale 2019.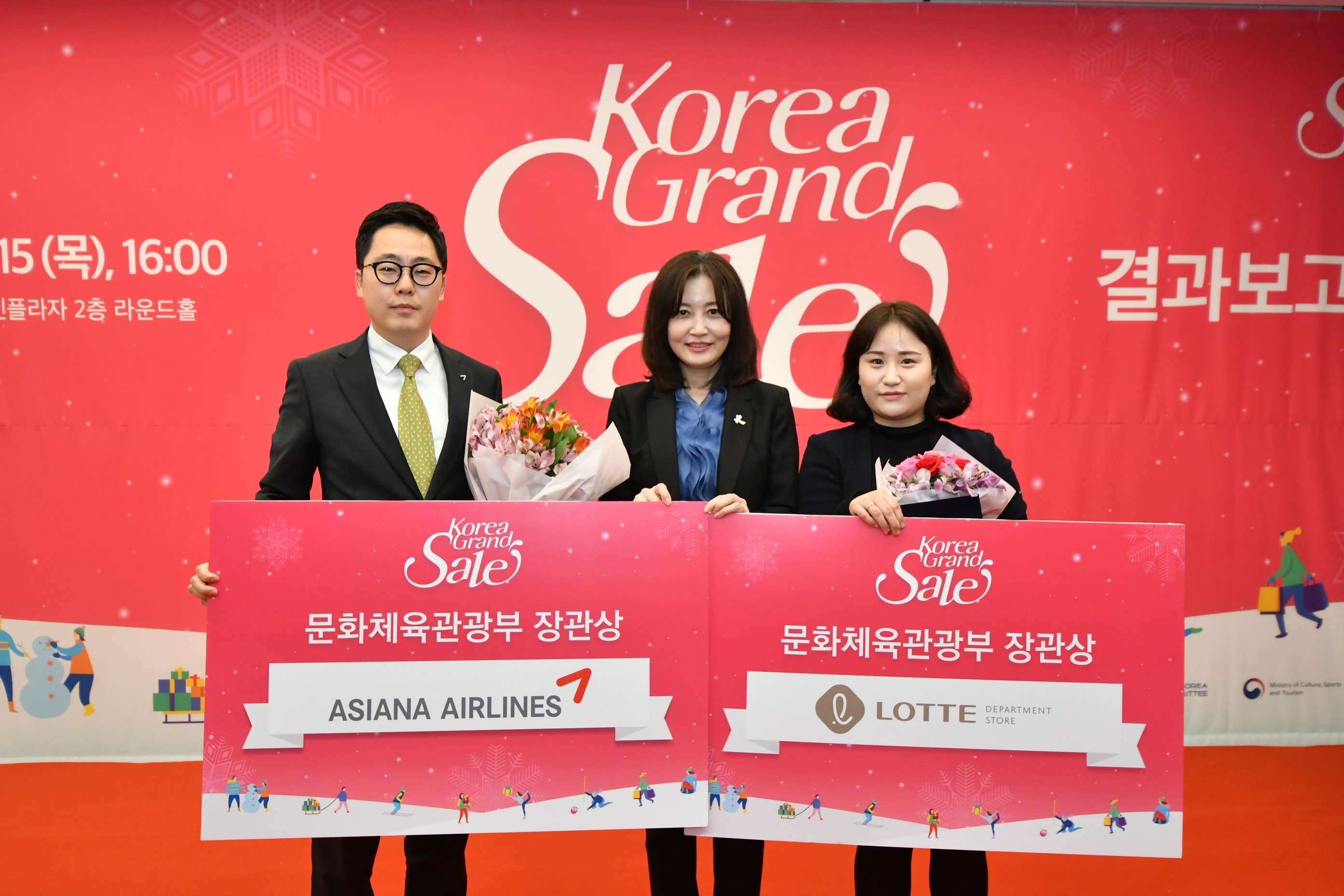 Top businesses received the Award of the Minister of Culture,
Sports and Tourism in recognition of their outstanding
contributions to the Korea Grand Sale 2018.
This year's winners were Asiana Airlines and Lotte Department Store.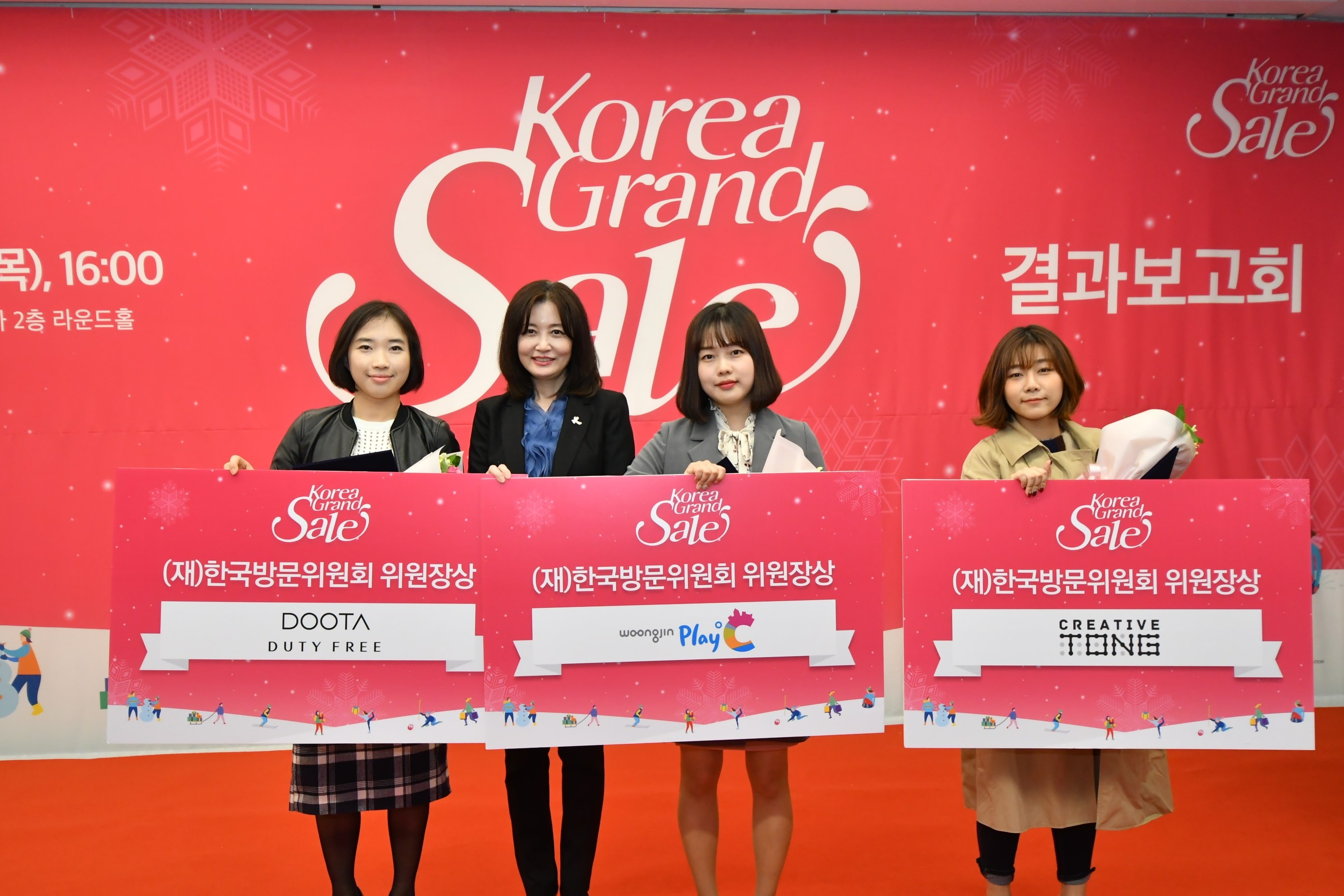 The winners of the Award of the Chairman of the Visit Korea Committee were Doota Duty Free,
Woongjin Playdoci, Creative Tong, and WiFi Dosirak.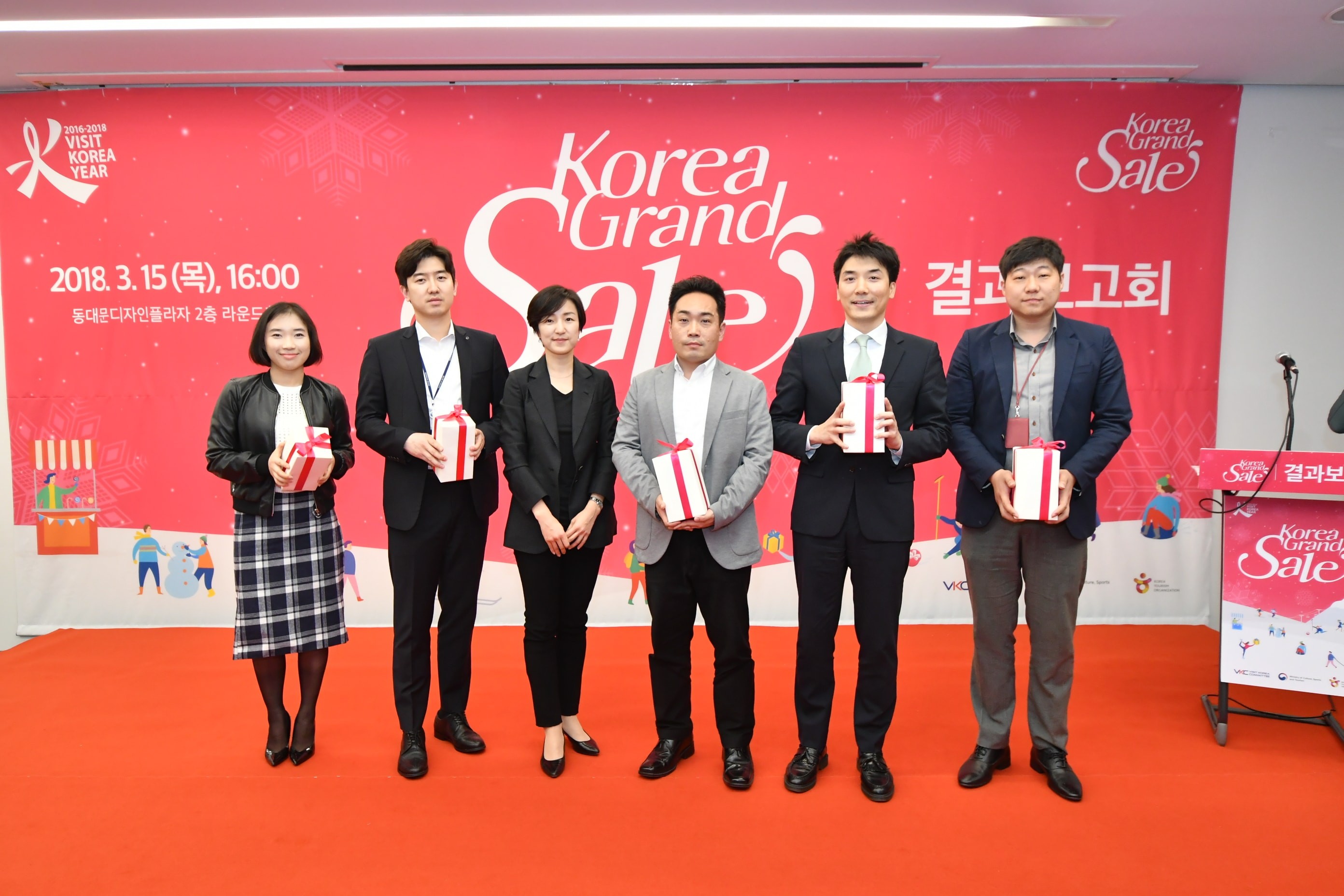 The lucky draw event was another chance for the attendees to bring home attractive prizes.
The winners, selected randomly from among the participating companies, were very pleased with their prizes.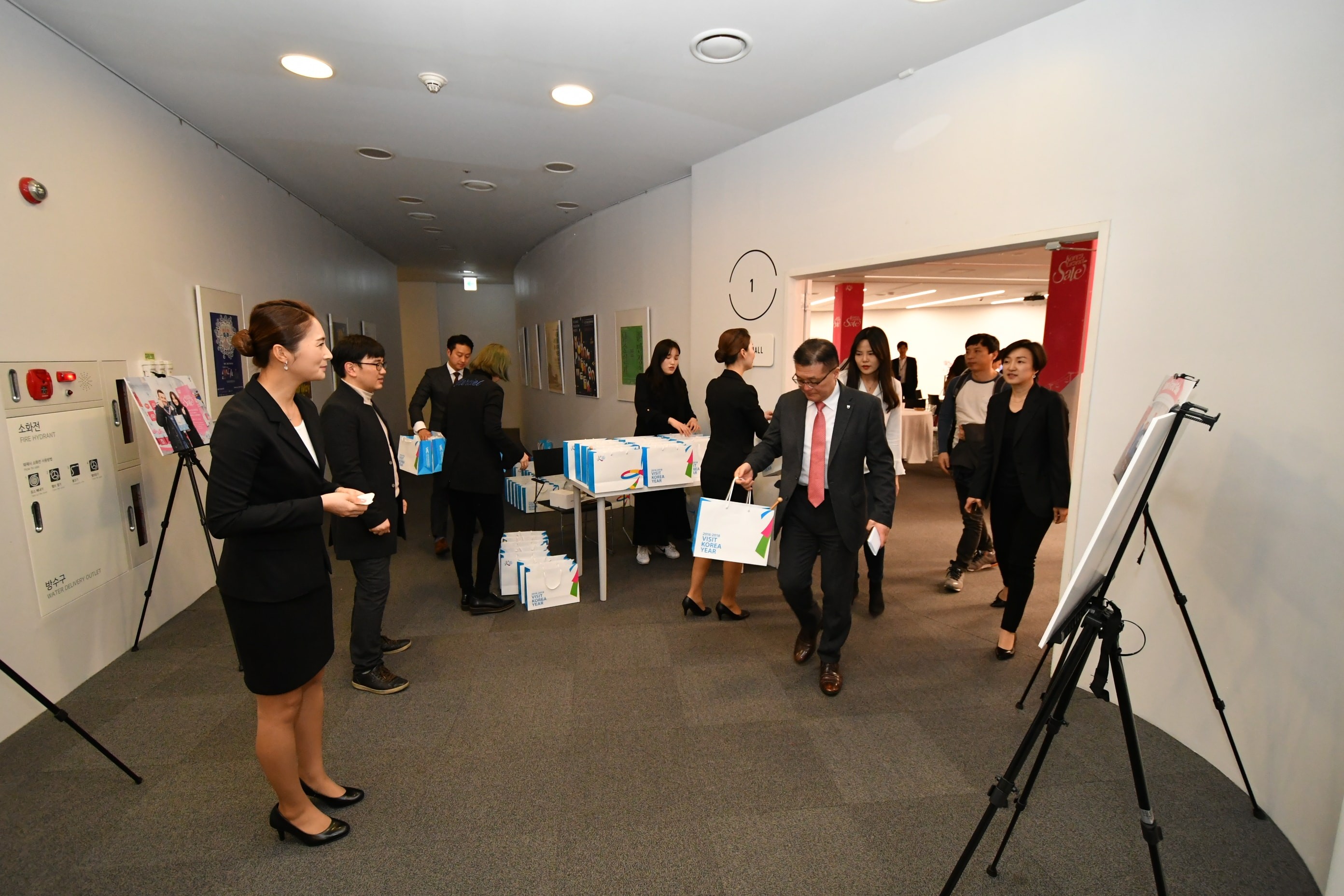 The Korea Grand Sale will return next with more goodies for everyone.
See you again at the Korea Grand Sale 2019!