Korea's public transportation system is well-known for being convenient, inexpensive and clean. The KOREA TOUR CARD, an exclusive card just for foreign tourists, allows you to use public transportation more conveniently, including subways, buses and taxis. This card provides discount benefits for a
variety of tourist spots, including shopping centers, restaurants, and theaters. Don't miss out on this must-have item for Korean tours.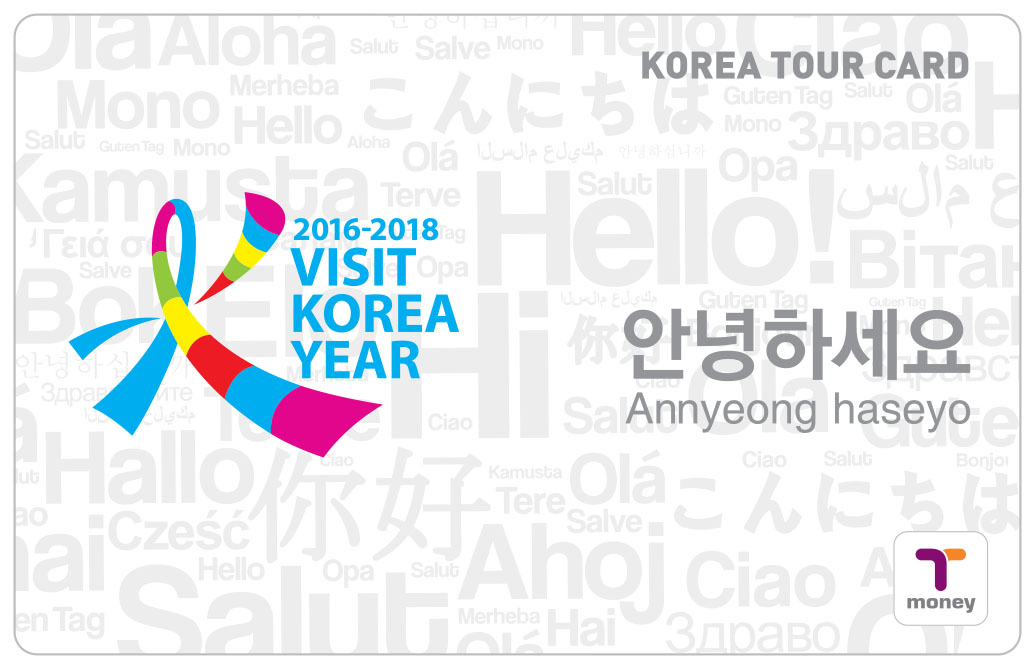 Where to Top Up and Refund
– KOREA TOUR CARD can be topped up at the following locations.
– Please noted that the card price(4,000KRW) is not refundable.
– Inquiry: Korea Travel Hotline 1330
– KOREA TOUR CARD's maximum balance cannot be more than 500,000 KRW.
Category
Location
Top-up&Refund information
Top-up
Convenience Store
Korea's major convenience stores, including GS25, CU, 7-ELEVEN, Ministop, emart24, 365PLUS, Story Way
Subway stations
T-money service center in subway stations (Seoul Metropolitan Subway Lines 1-8, Incheon Subway Lines 1-2),
Unmanned reload devices in subway station, One-time ticket issuer, Tmoney vending machines
Others
Woori Bank Incheon/Gimpo International Airport Arrival Exit Currency (Money) Exchange
Bank ATM(Woori/Shinhan/KEB Hana/Korea Post Bank/Nonghyup/National Credit Union Korea(CU)/Kookmin/Jeju Bank ATMs)
Tmoney Town(1F,Seoul City Tower, Seoul Station Exit 10)
Refund
Convenience stores
Korea's major convenience stores, including GS25, CU, 7-ELEVEN, Ministop, emart24, 365PLUS, Story Way
Subway stations
T-money service center in subway stations (Seoul Metropolitan Subway Lines 1-8, Incheon Subway Lines 1-2)
* Refund Limit: no more than 50,000 KRW (Based on the balance per each card)
Others
Woori Bank Incheon/Gimpo International Airport Arrival Exit Currency (Money) Exchange
Tmoney Town(1F,Seoul City Tower, Seoul Station Exit 10)
* Refund limit : minimum 30,000 KRW maximum 500,000 KRW (Based on the balance per each card)