Visit Korea Committee Activities
Title
Forum Held for KOREA TOUR CARD, Exclusive Card for Foreign Tourists
Forum Held for KOREA TOUR CARD, Exclusive Card for Foreign Tourists
KOREA TOUR CARD
provides benefits not only in public transportation, but also other tourism-related activities.
On November 30, the KOREA TOUR CARD Forum was held at Dongdaemun Design Plaza to discuss ways of making the card more convenient for users.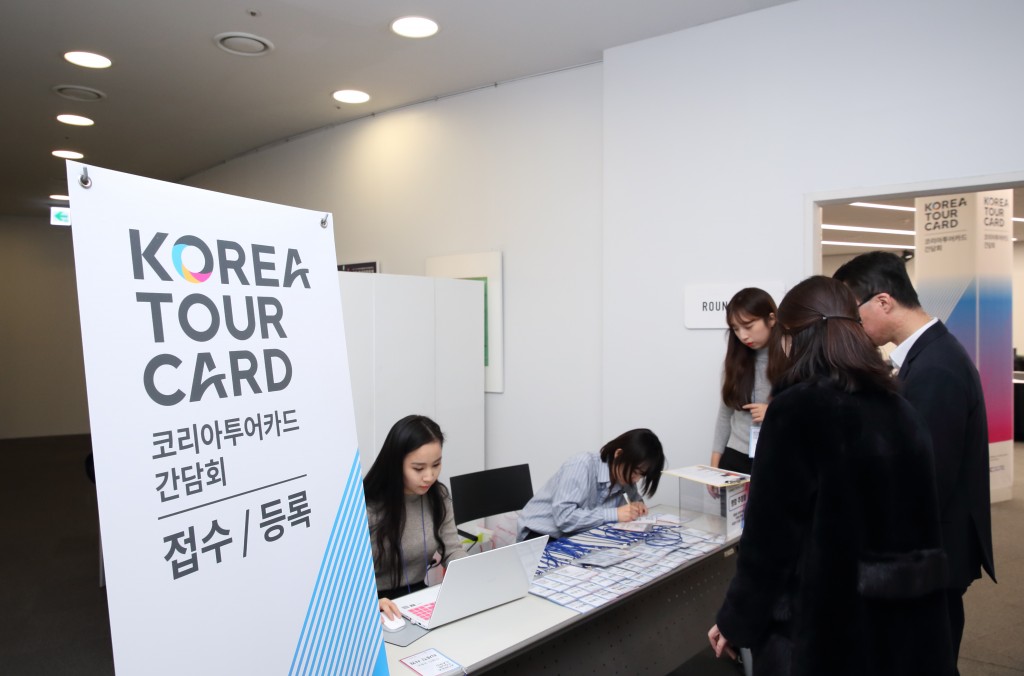 The forum was attended by business partners of KOREA TOUR CARD.
Many representatives arrived early at the event, demonstrating their enthusiasm.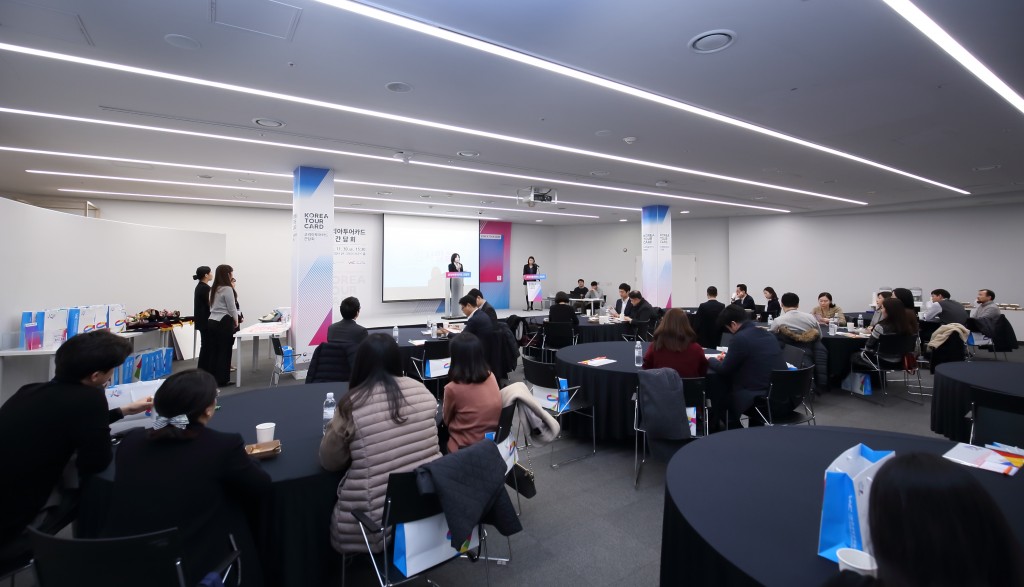 The business partners were from various sectors, including accommodation, food and drinks, tourist attractions, shopping, performances, entertainment, experience, and ski resorts.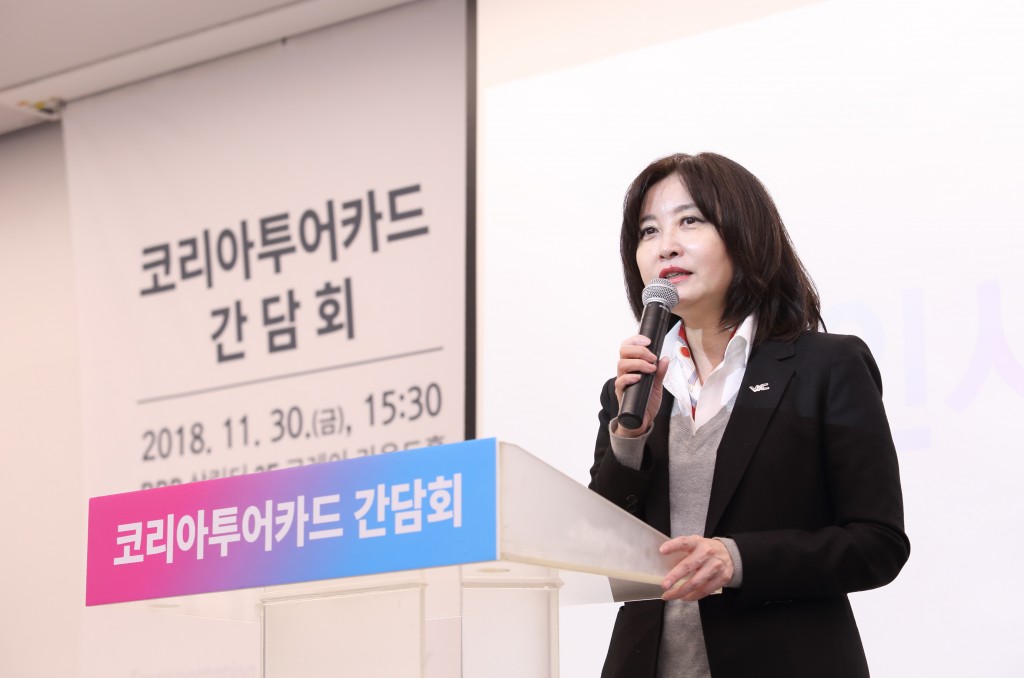 The forum kicked off with a welcoming address by Han Kyung-ah, secretary-general of the Visit Korea Committee.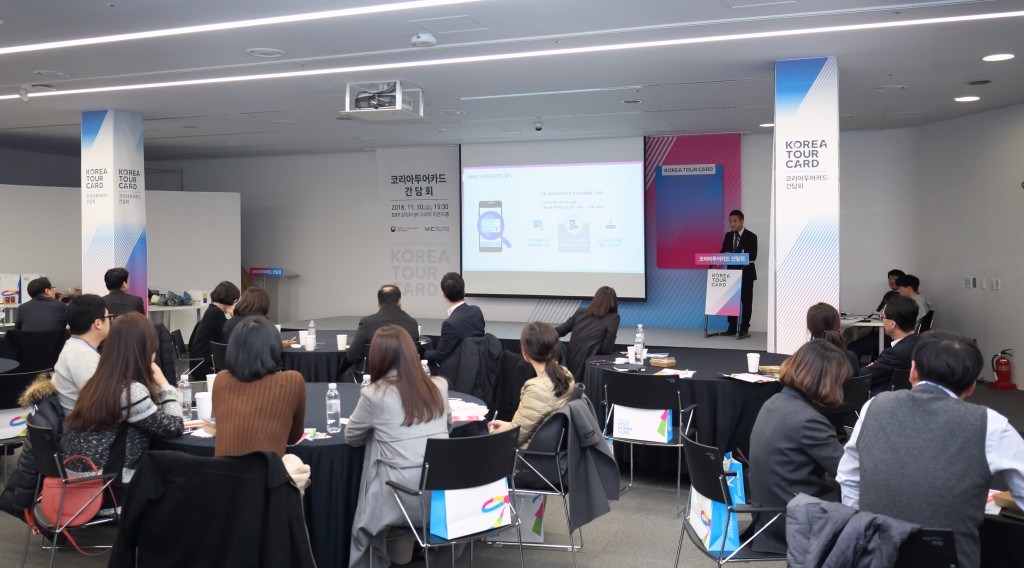 The forum featured a presentation
on KOREA TOUR CARD's past achievements, current status, and future plans.
Many business representatives shared their experience
of providing benefits through KOREA TOUR CARD.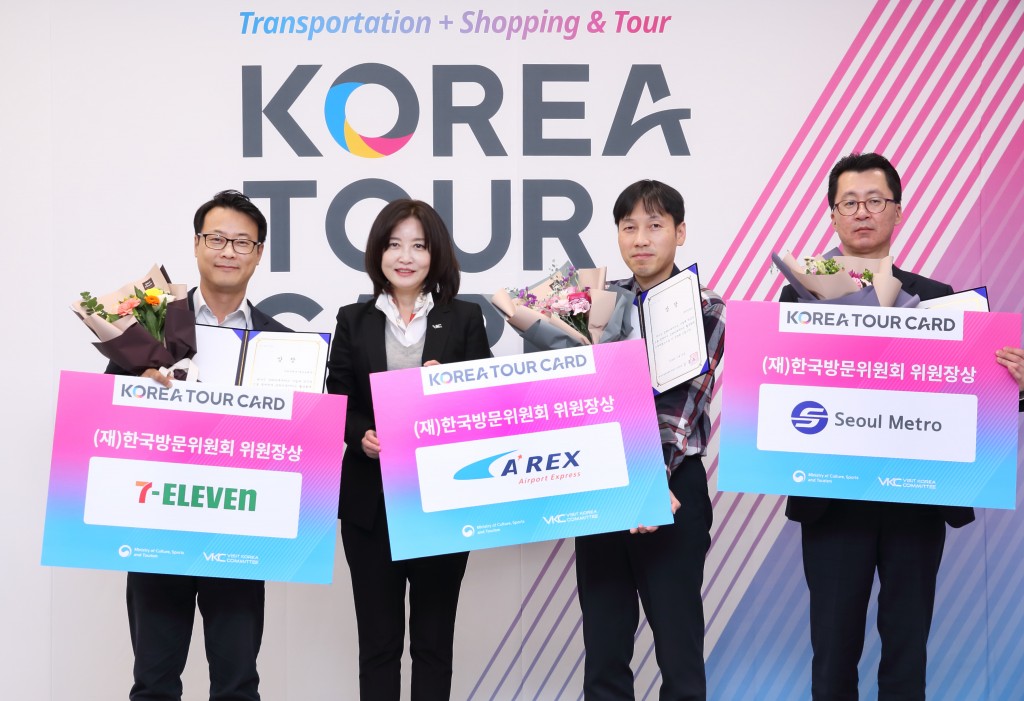 KOREA TOUR CARD can be purchased at convenience stores (CU, 7-ELEVEN, GS25, emart24),
airlines (Jeju Air, HK Express, Air Seoul), AREX, subway vending machines, banks (Woori Bank, Shinhan Bank),
and Global Tax Free.
This year's leading vendors are 7-ELEVEN, AREX, and Seoul Metro.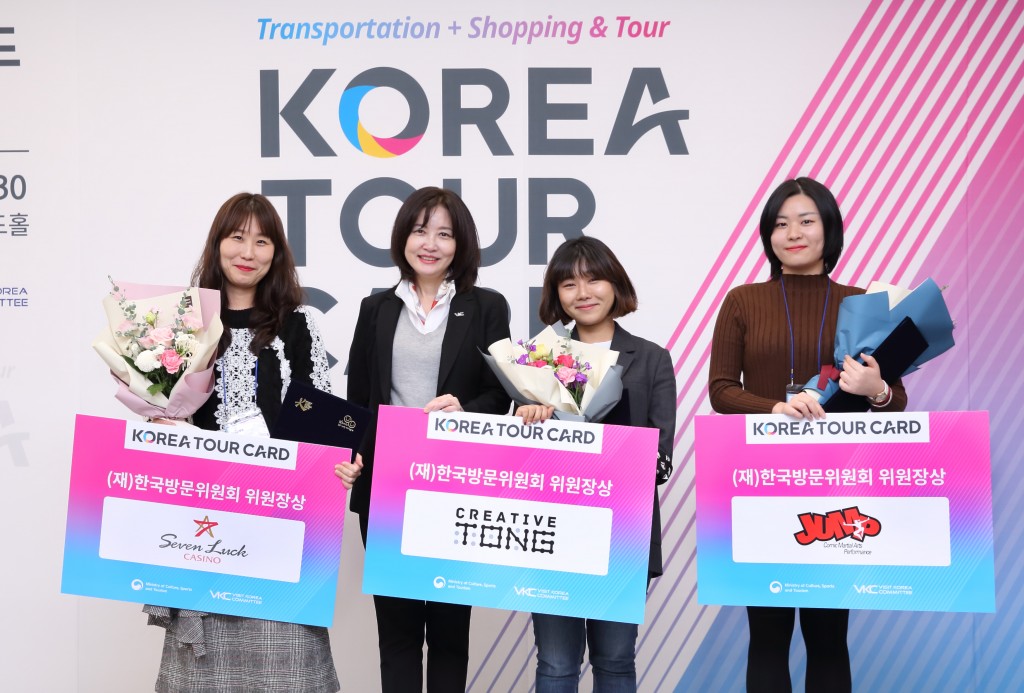 The Outstanding Business Partner Award went to Grand Korea Leisure (Seven Luck Casino), Yegam (Jump), and Creative Tong.
The winners were very pleased and honored to receive the award.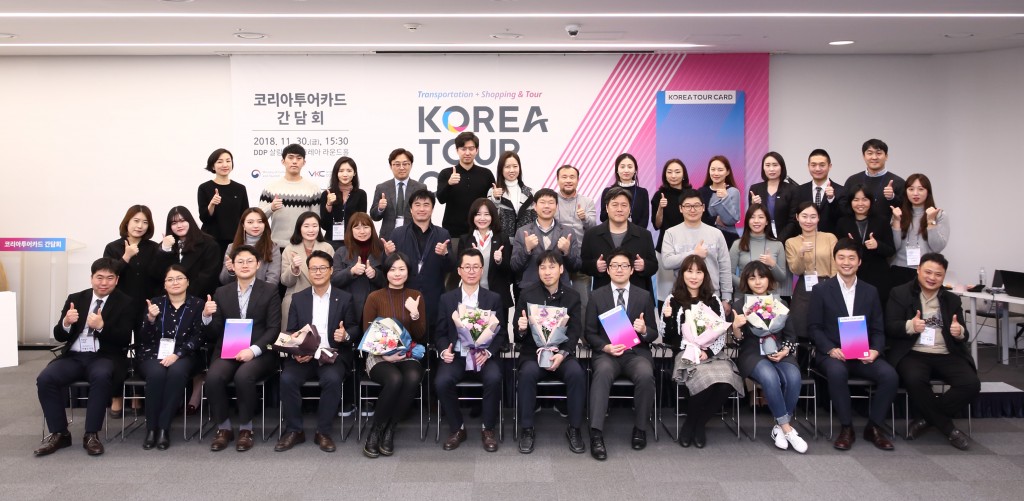 The forum ended with a group photo-taking session, with everyone shouting "Go, KOREA TOUR CARD!"
The Visit Korea Committee will continue to
devise measures to provide better services.
We look forward to foreign tourists making the most of their time in Korea with KOREA TOUR CARD.
Thank you.