Visit Korea Committee Activities
Title
Visit Korea Committee Attends 2019 Fukuoka Travel Fair
Visit Korea Committee Attends 2019 Fukuoka Travel Fair
The Fukuoka Travel Fair was held in Fukuoka, Japan for two days on January 12 and 13.
The Visit Korea Committee attended the event to raise awareness of Korea tourism and
to attract more Japanese tourists to Korea.

The committee made extensive preparations to welcome visitors to its booth at the 2019 Fukuoka Travel Fair.
The hot pink promotional pamphlets of the Korea Grand Sale, with only a few copies left, are hard to miss.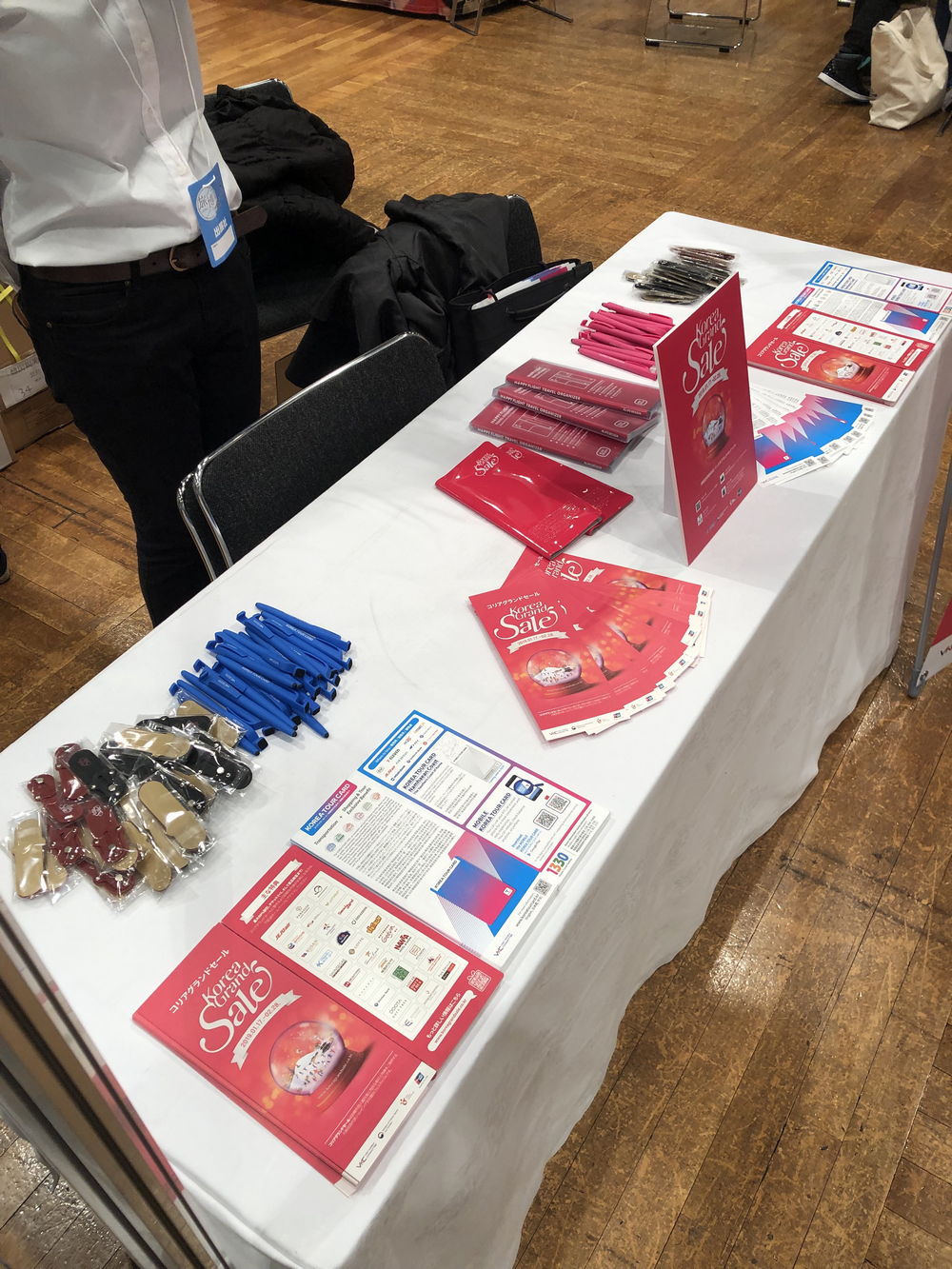 The committee had gone all out in setting up its booth, and enjoyed a high turnout.
As you can see, a long queue formed in front of the booth.
This shows that the locals were highly interested in traveling to Korea.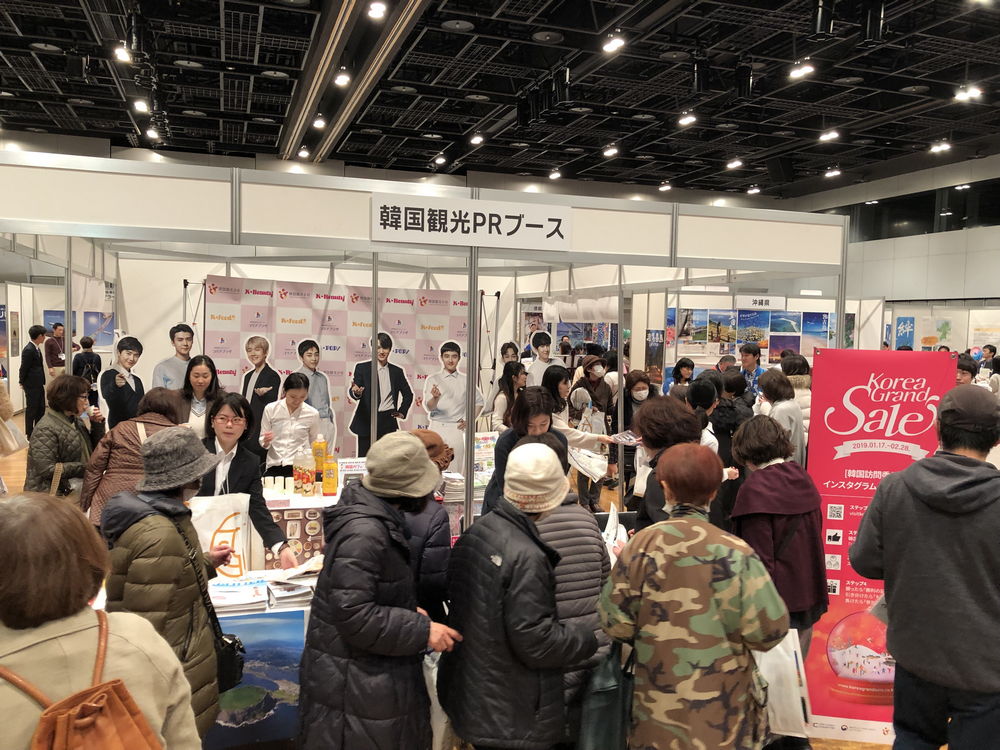 The Korean boy band G.IAM gave a special live performance, followed by a talk show on Korea tourism, and a Hi-Touch session.
The handsome stars had the crowd going wild with their energy and talent.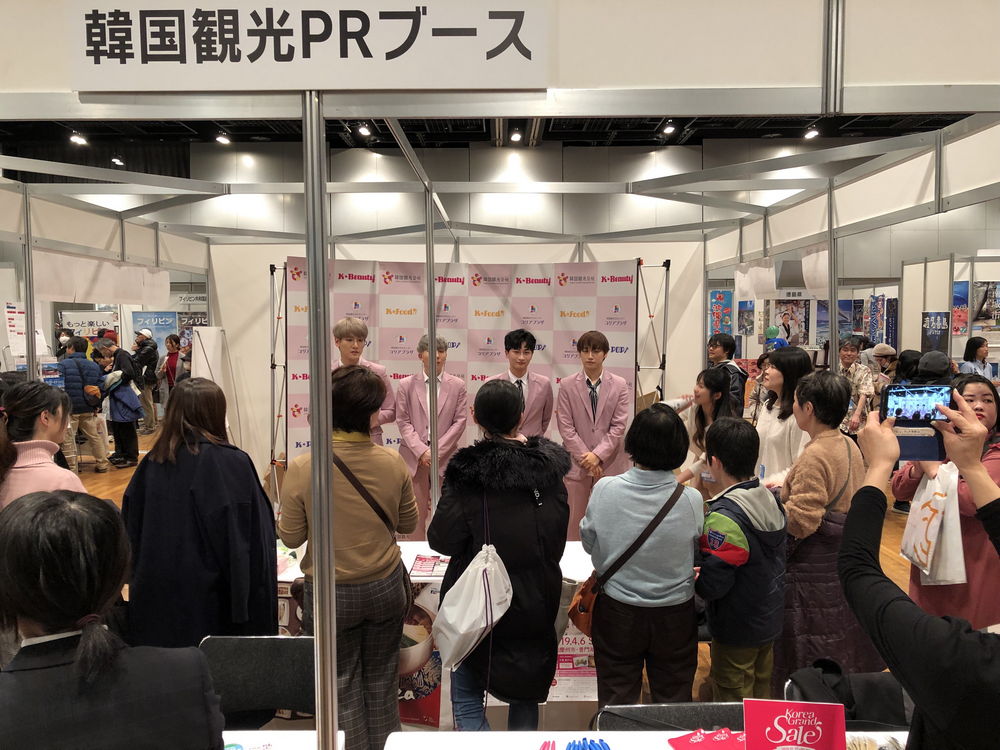 At every hour, the committee held a 15-minute time event at its booth.
After using the QR code to connect to the Visit Korea Committee's Instagram and pressing "Like," visitors had the opportunity to play rock-paper-scissors. Winners received special souvenirs, and those who tied had another chance to play. Those who lost were also given a small gift just for taking the time to participate!
Doesn't it sound fun? The visitors participated enthusiastically in the event.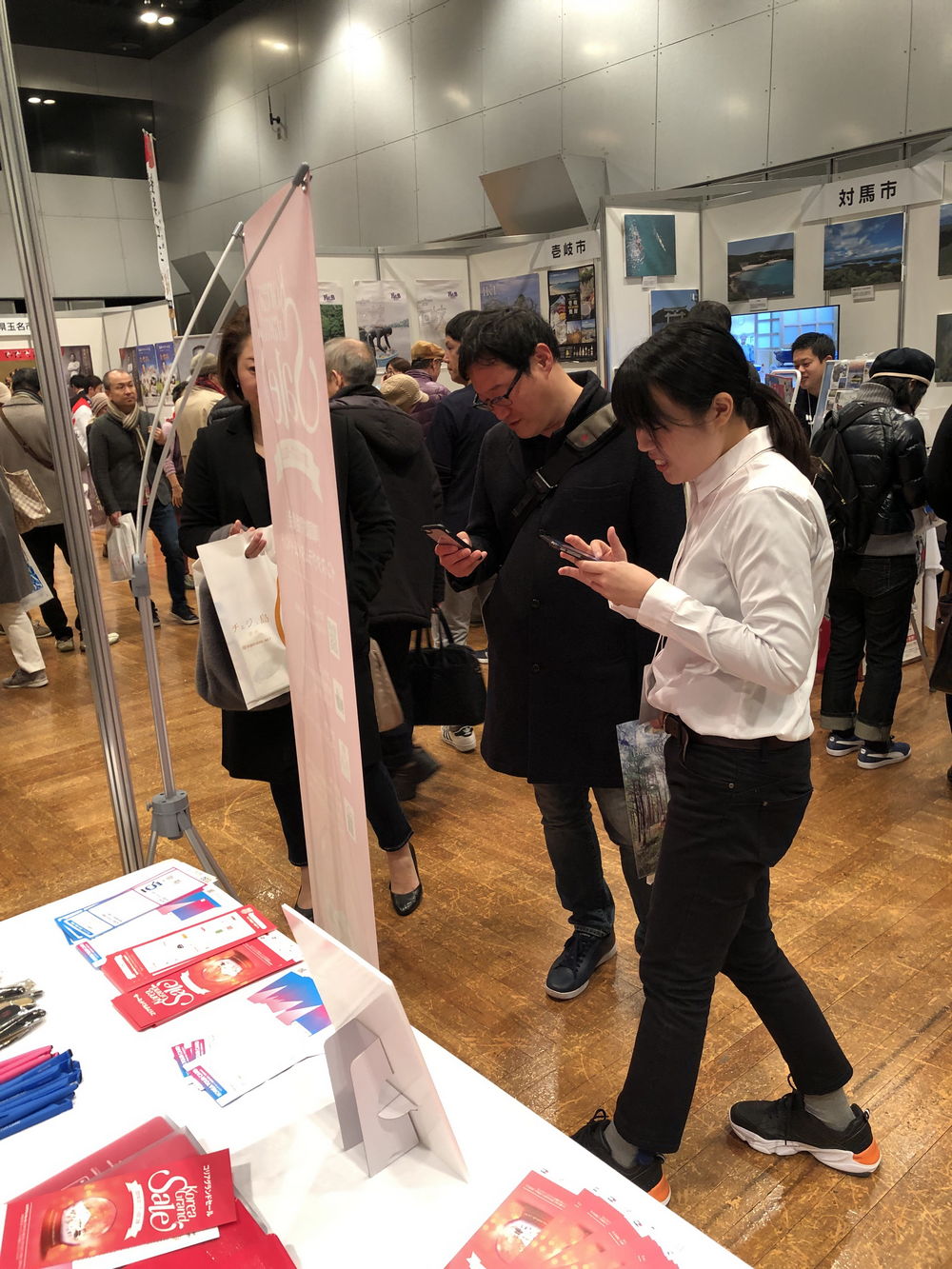 A Japanese kid is trying his luck at rock-paper-scissors at the booth.
Can you guess whether he won or lost the match?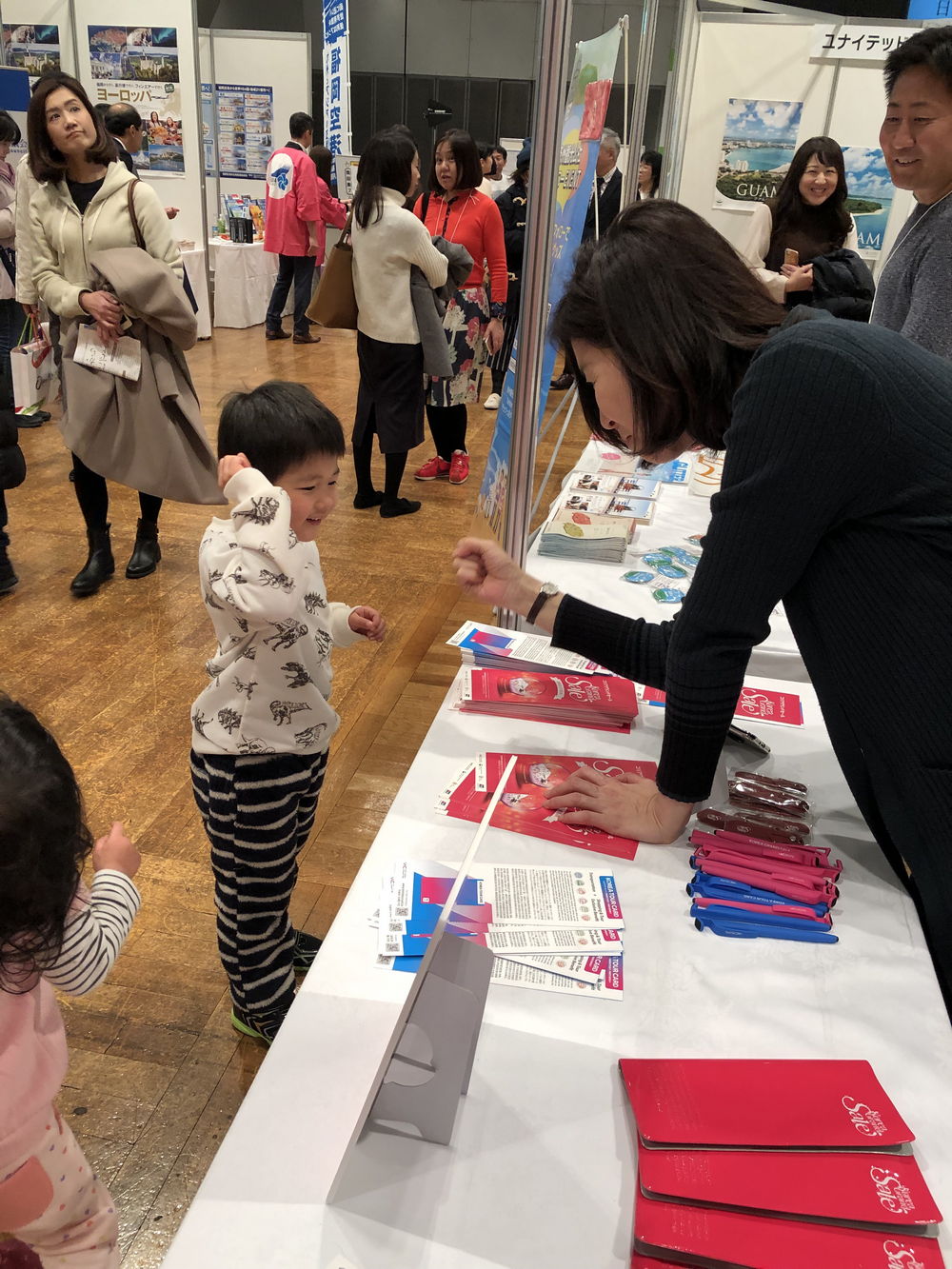 The two-day 2019 Fukuoka Travel Fair ended before we knew it.
It was satisfying to watch everyone enjoy themselves.
More enjoyment awaits travelers in Korea.
See you next time in Korea.
Make Korea your next destination!