Visit Korea Committee Activities
Title
2016–2018 Visit Korea Year Promoted at International France Travel Market
2016–2018 Visit Korea Year Promoted at International France Travel Market
We visited the International France Travel Market (IFTM) to promote the 2016–2018 Visit Korea Year, where countries from all over the world had come together!
For four days from September 26th to the 29th, we carried out promotional activities from a variety of different concepts. Perhaps thanks to the upcoming PyeongChang 2018 Olympic Winter Games, Korea's popularity was exploding!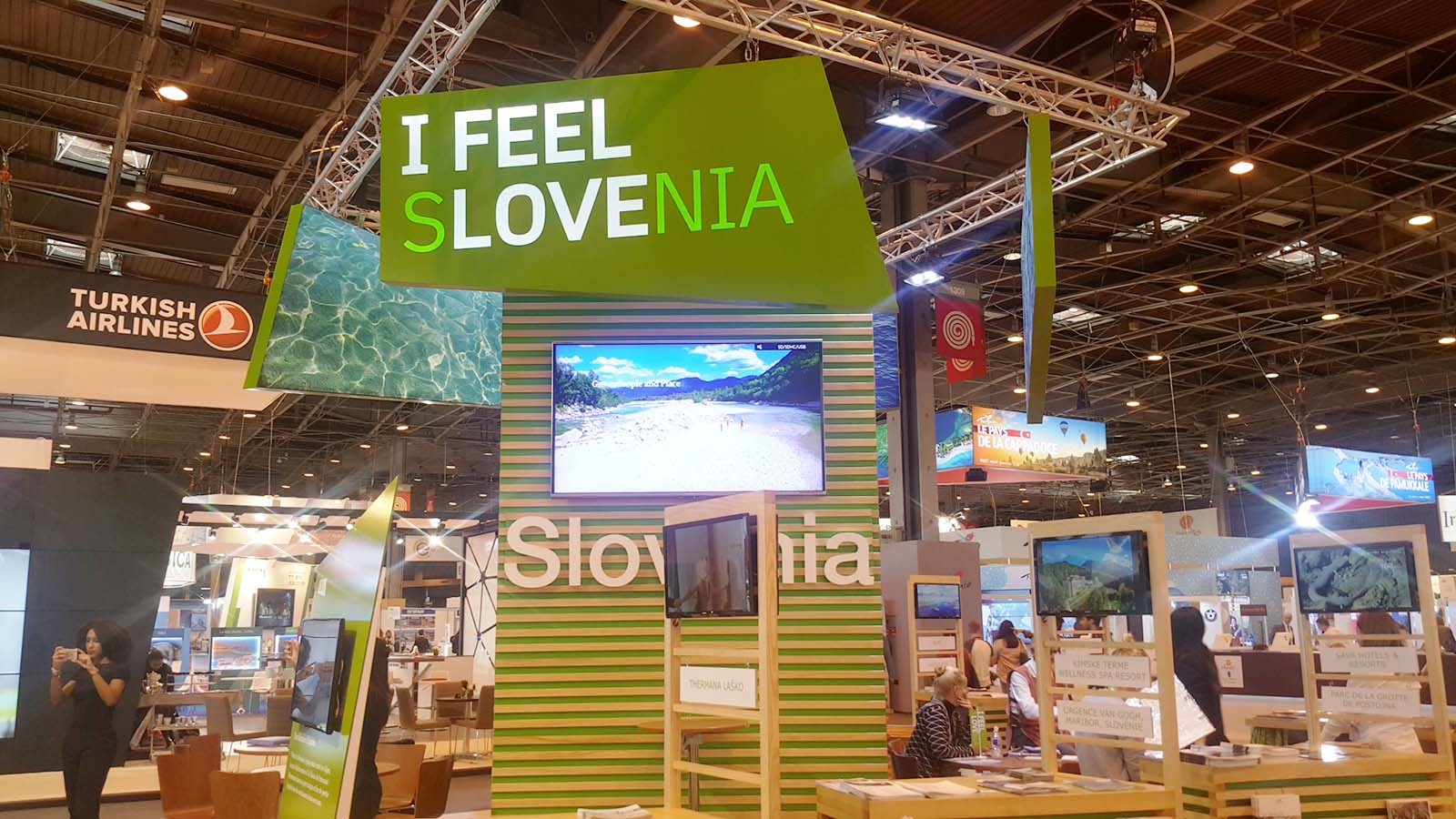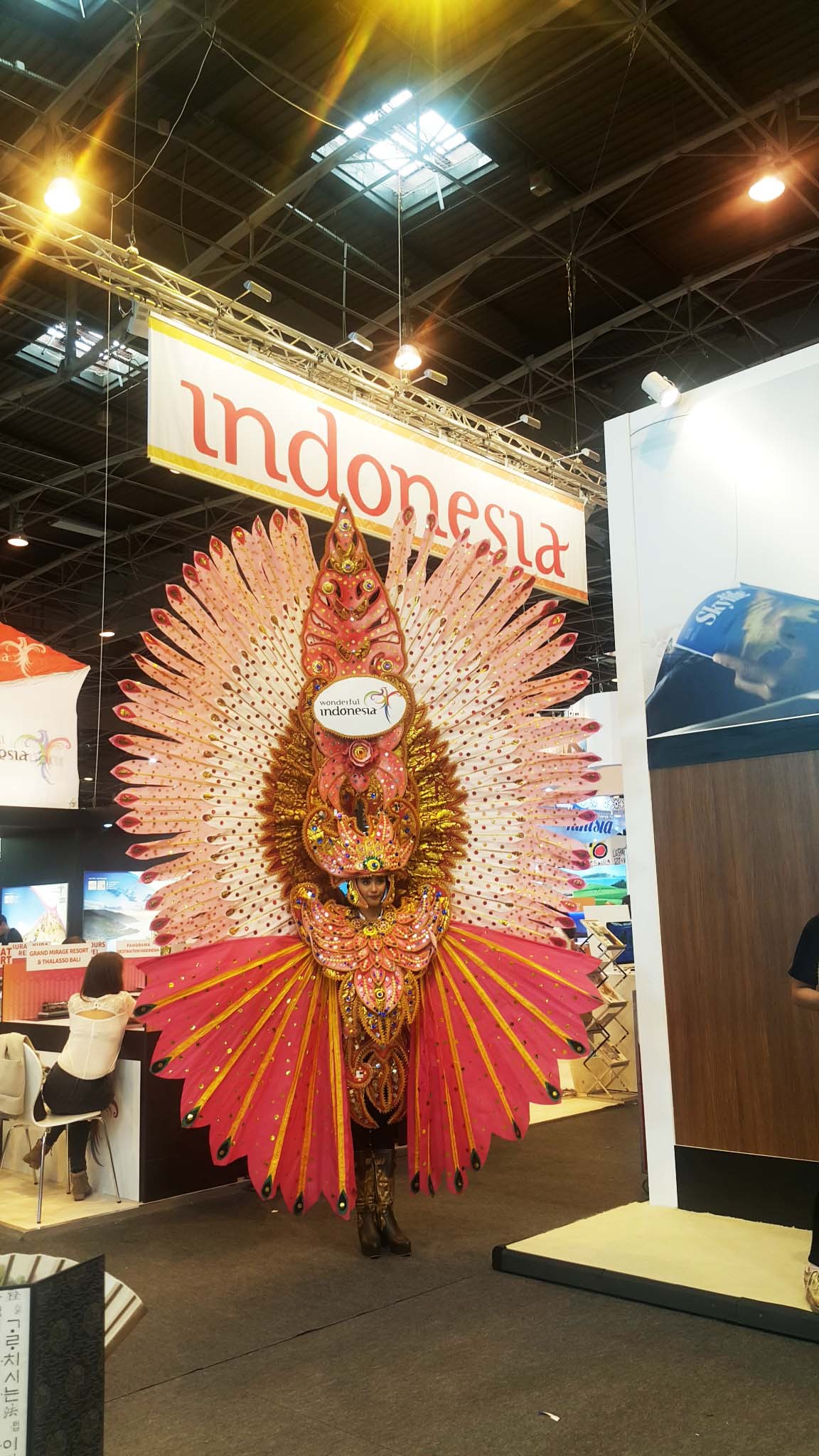 With so many different countries participating, the event halls were packed with interesting sights you couldn't take your eyes off of! Shall we take a look at the attractions Korea's promotional booths offered to visitors?
The Korea Tour Card is a must need for foreigners visiting Korea.
Thanks to the love of tourists, the Korea Tour Card has already sold over 120,000!
Next time you visit Korea, please try out the Korea Tour Card. 🙂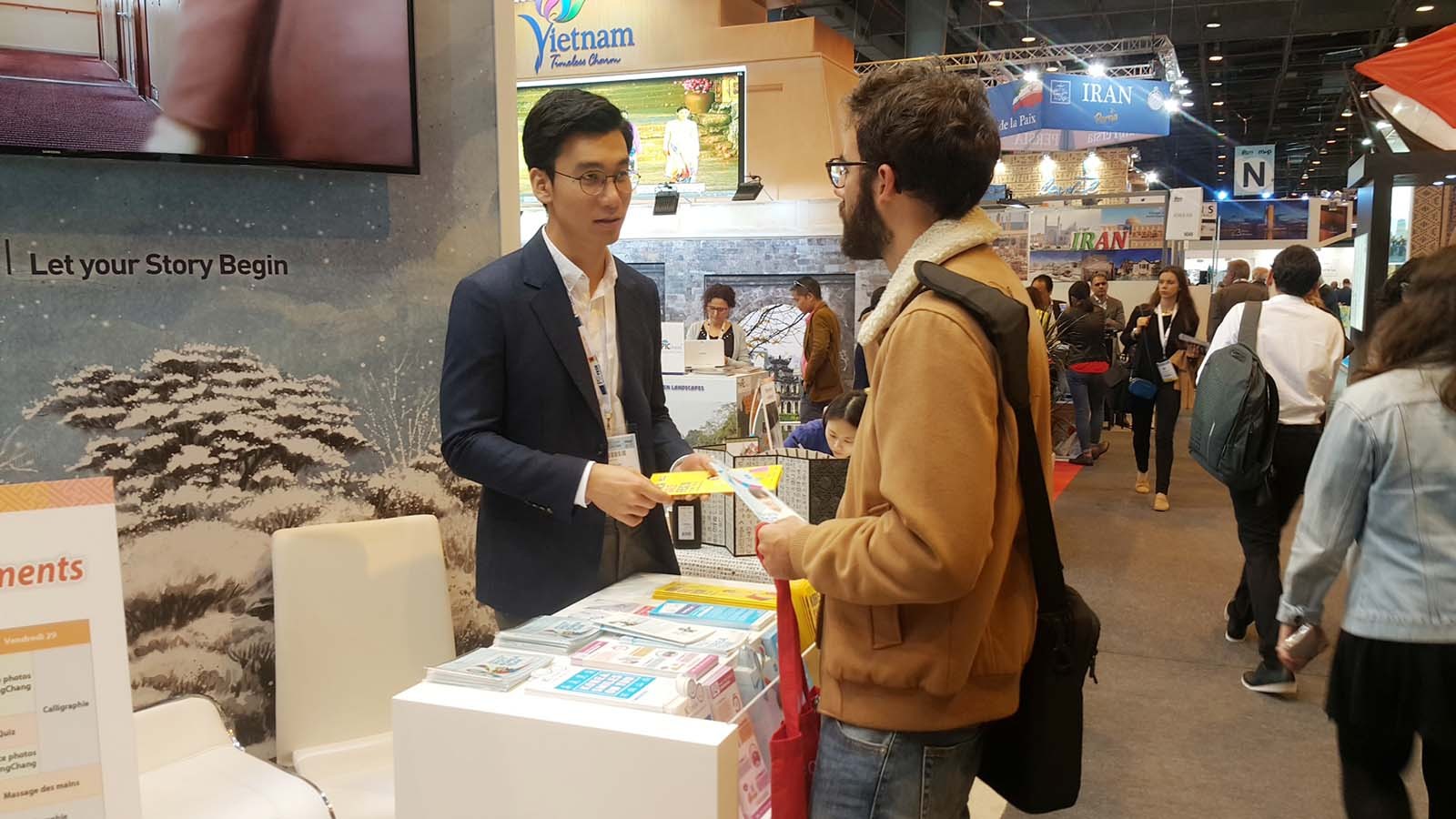 Besides this, we showed videos and explained to visitors about the programs provided by the Visit Korea Committee including the Hands-Free Service and the Korea Sale FESTA. 🙂
The 2016–2018 Visit Korea Year is always ready to welcome visitors!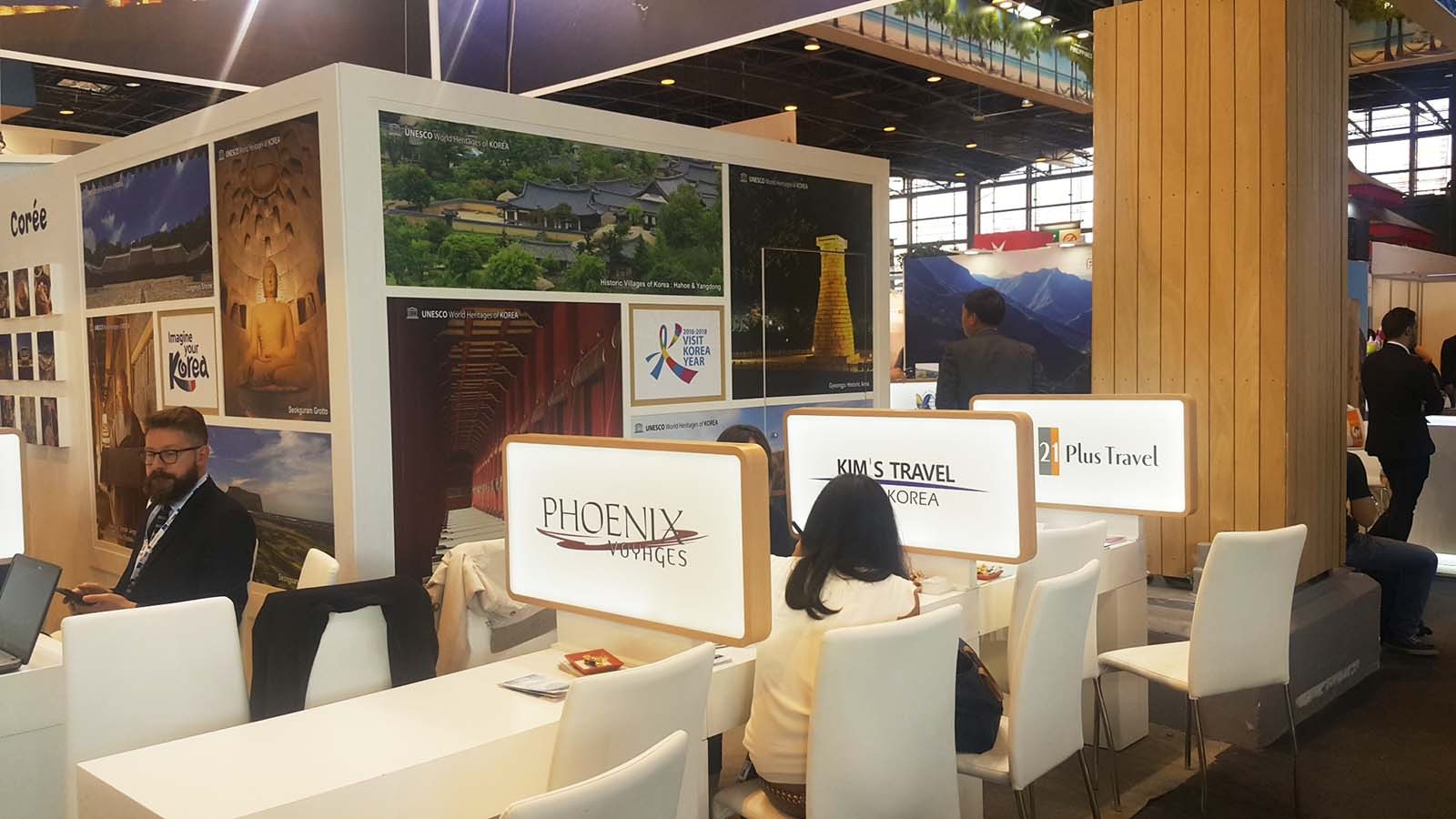 Visitors could ask more details at these consultation tables arranged inside one of Korea's booths!
Korea is a must-visit travel destination full of tourist sites and landmarks where the traditional and the modern come together. It is also host to the 2018 Pyeongchang Olympics.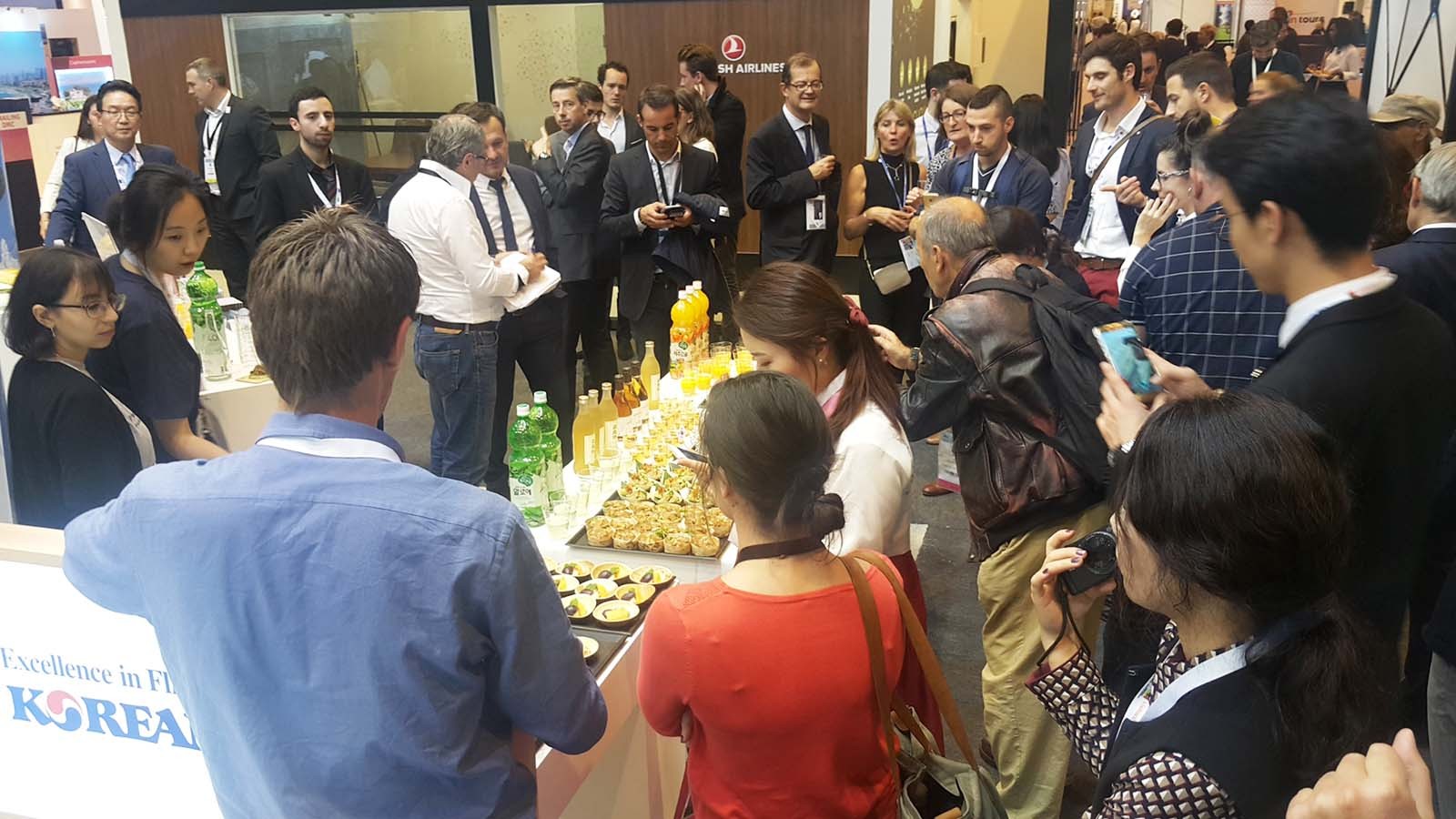 There was also a K-Food promotional booth attracting the taste buds of foreigners!!
A variety of food and drinks were prepared to demonstrate that there is more to Korean food besides bibimbap and bulgogi.
Everyone paid their compliments on the deliciousness of the food while enjoying their meals!
He was demonstrating the dragon's beard candy—a delight both to the taste and to the eyes!
It's a popular snack among foreigners visiting Korea's Insa-dong or Myeong-dong. It felt refreshing to watch it being demonstrated here in France along with the locals.  And it tasted absolutely great!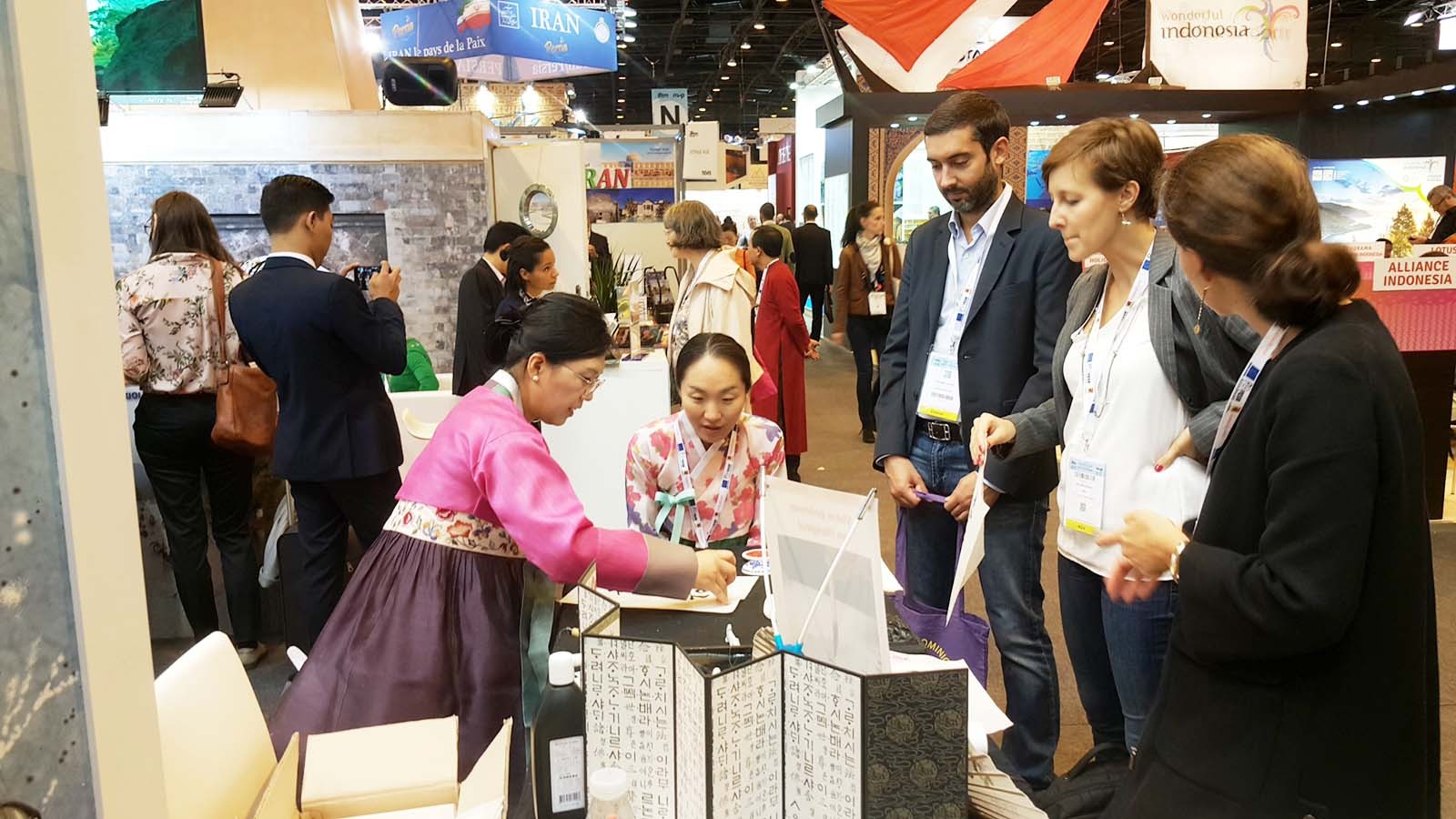 And how about the event where you could get your name carefully written in Hangul (Korean characters)? 🙂
Even if the characters were unfamiliar, wouldn't you enjoy seeing your own name being written in them?
People focused intently as each brush stroke created new characters!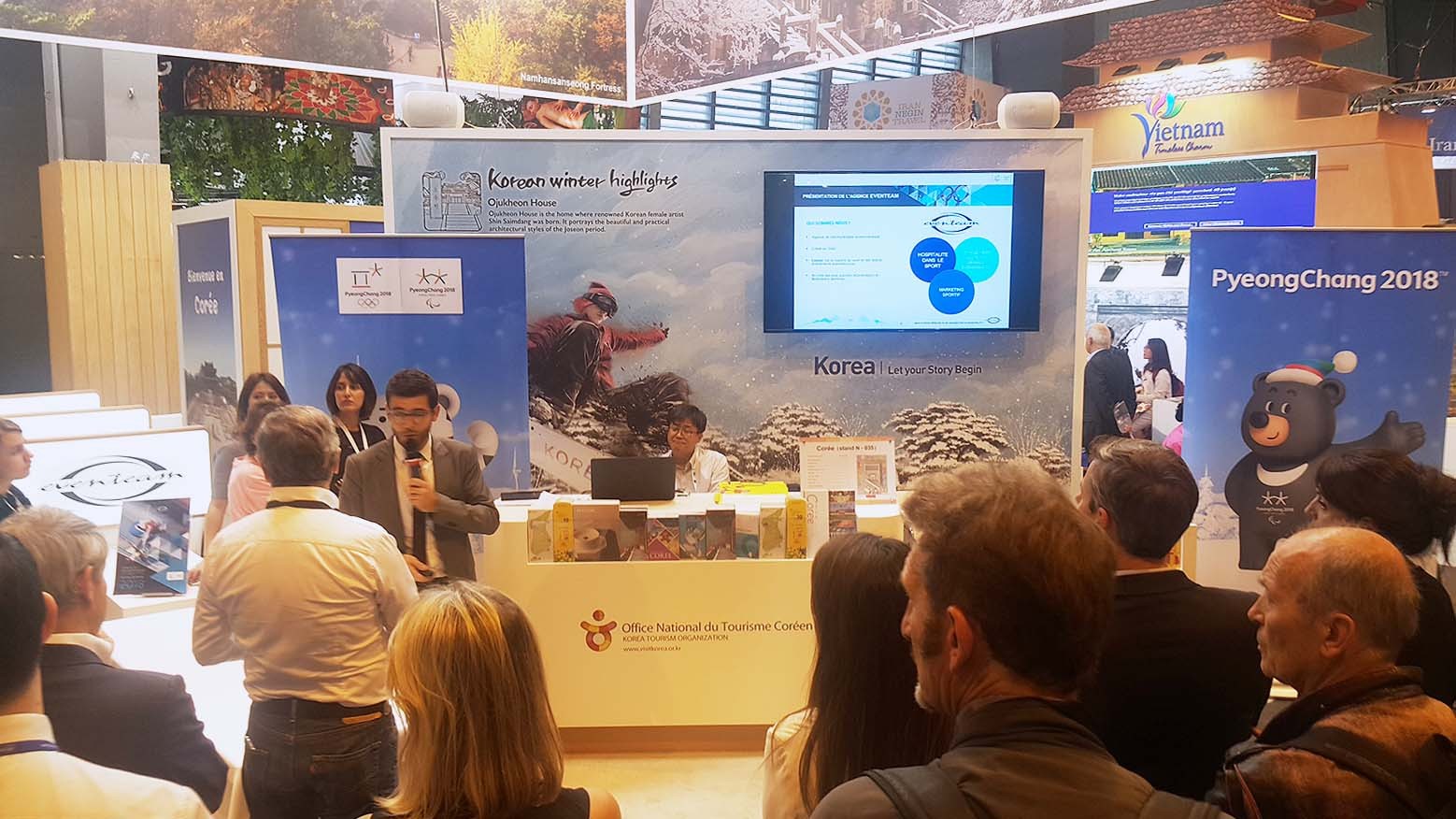 How did you like the four days filled with various events and experiences to try out at the International France Travel Market?
We felt so blessed to have been able to virtually experience so many different countries and promote Korea to many foreigners.
We hope to see you again with more promotional activities that will help make Korea a country that foreigners would like to visit again. 