Visit Korea Committee Activities
Title
A Visit to Dongdaemun for the Korea Sale FESTA
A Visit to Dongdaemun for the Korea Sale FESTA
The Korea Sale FESTA is a much-loved event that offers big discounts and bargains.
On September 29, we went to Doota Mall in Dongdaemun to check out the Korea Sale FESTA.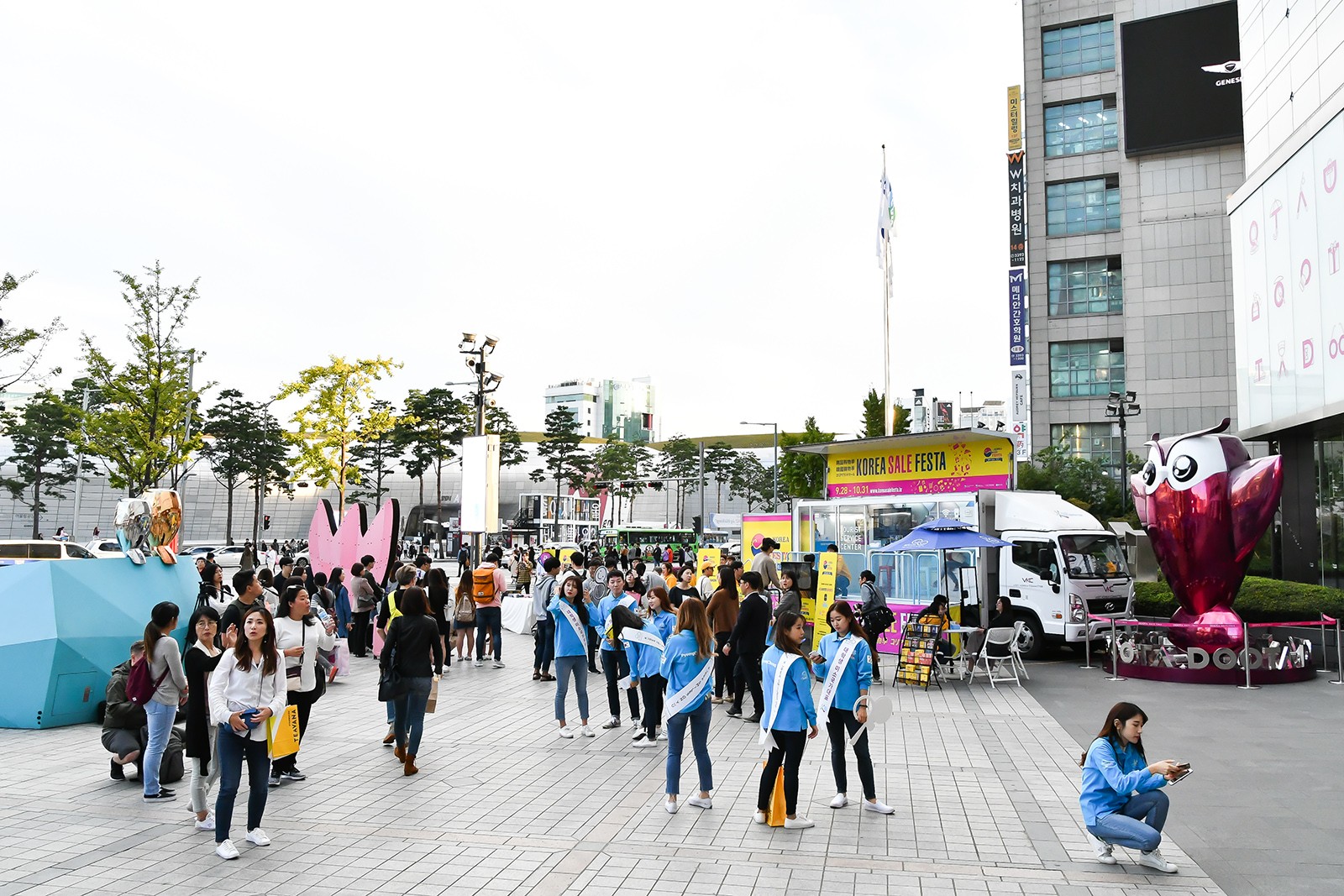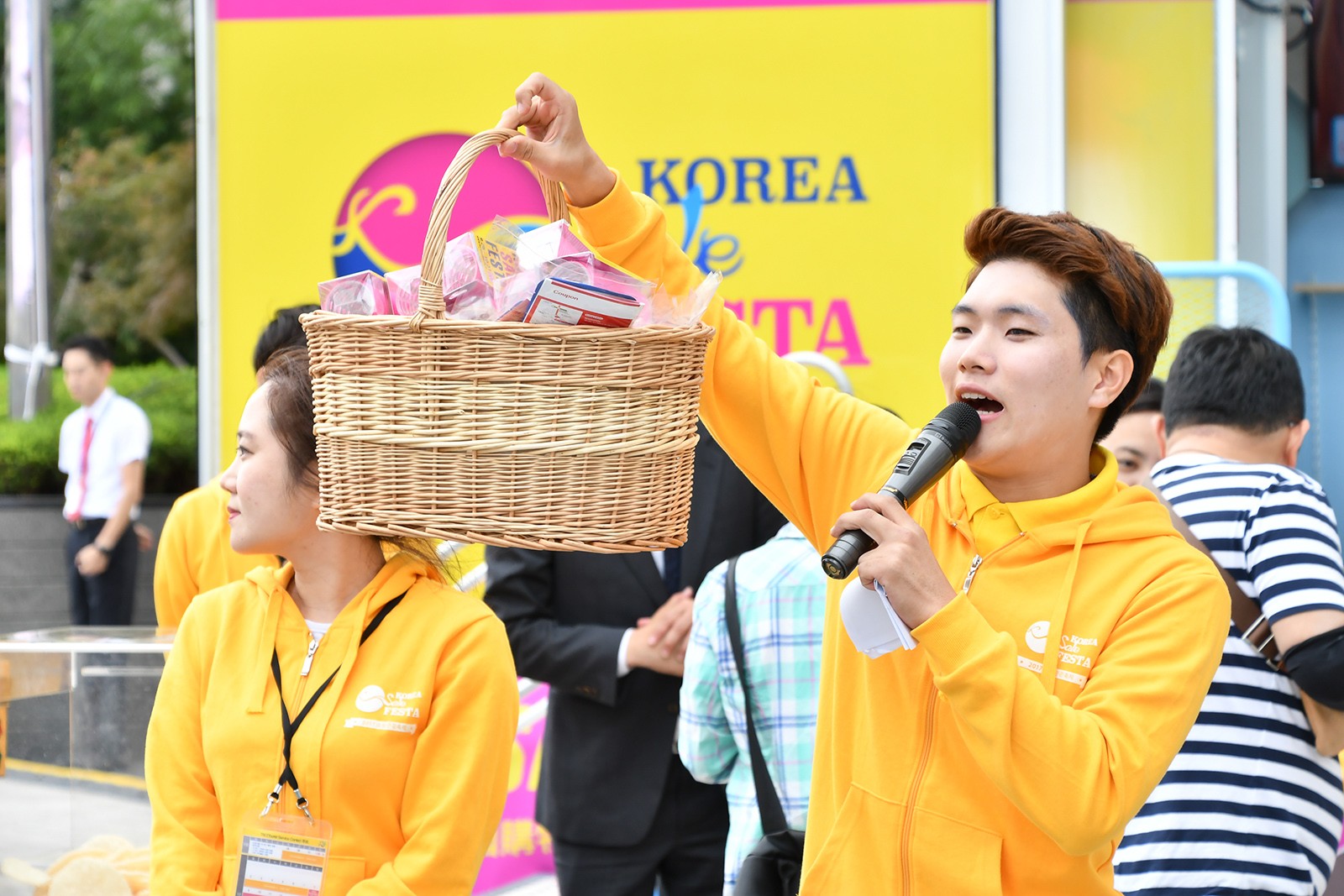 Ta-da! The Tourist Service Center (TSC) was stationed in front of Doota Mall.
Staff members in yellow uniforms were welcoming visitors to the Korea Sale FESTA.
The place was full of events and attractions, and the lively atmosphere filled me with excitement.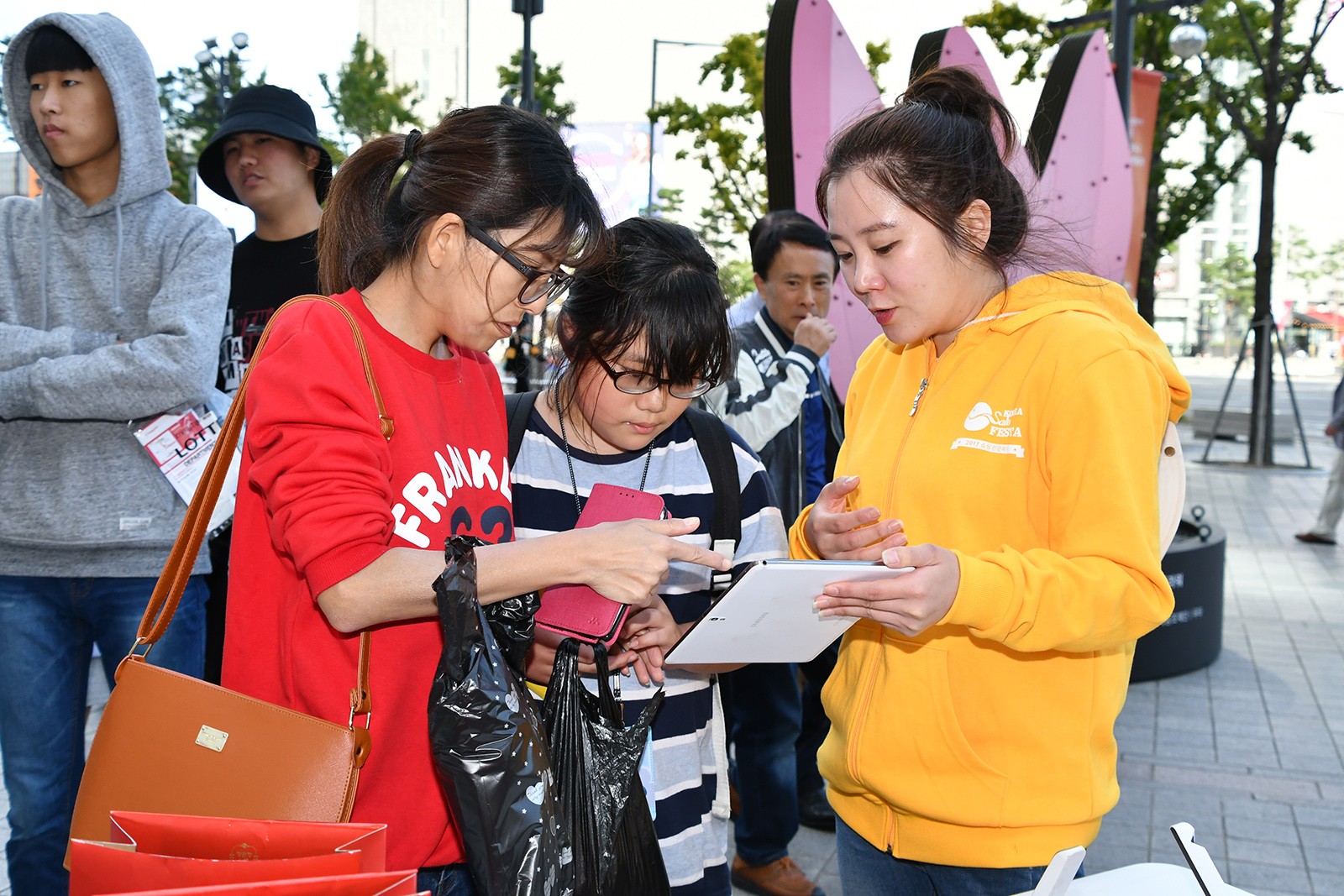 The K-Smile campaign aims to make Korea a friendlier place to visit. This mother and a daughter decided to join the campaign by signing a kindness pledge together.
If you come across the TSC, why not take the time to make a kindness pledge yourself?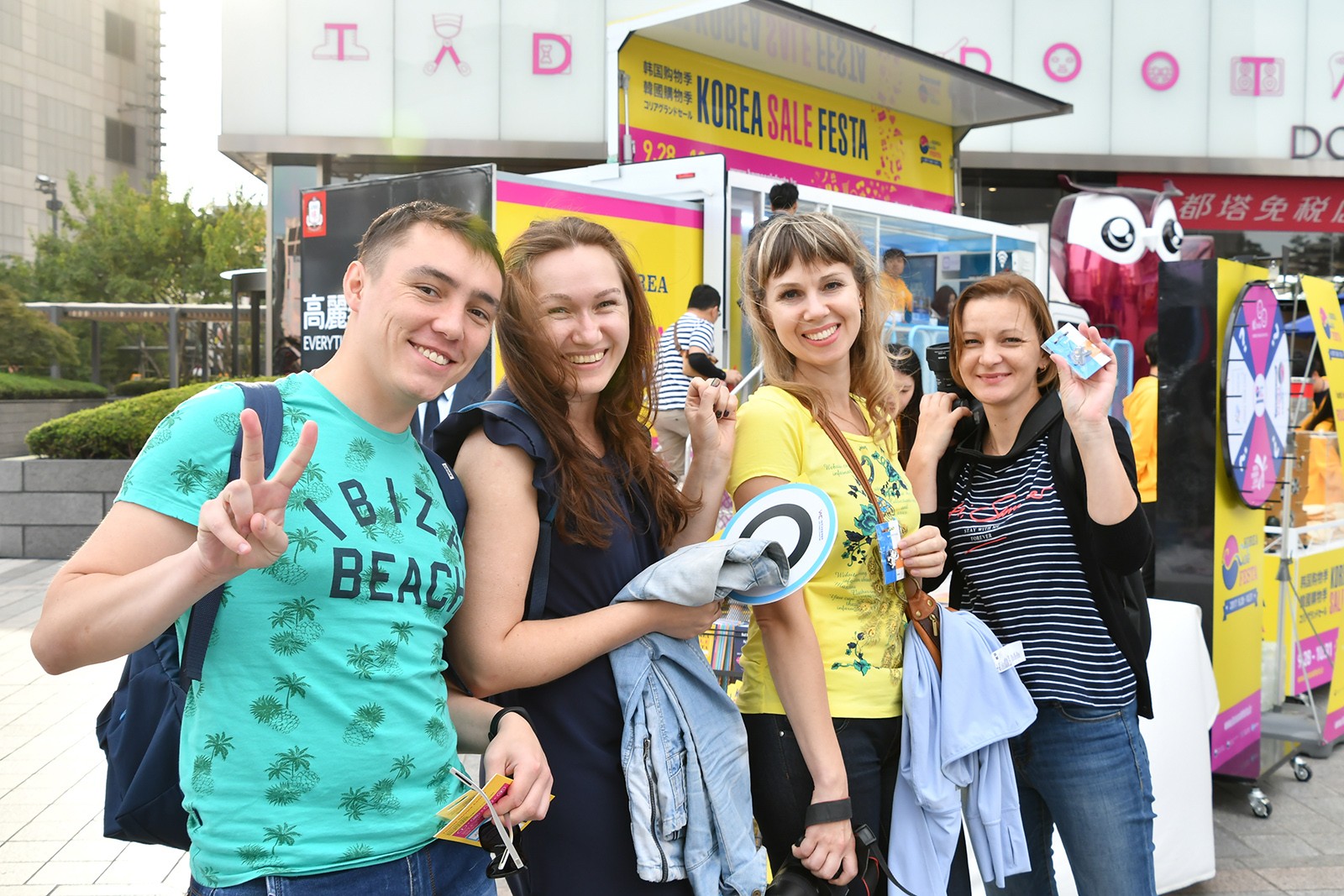 Foreign tourists smile for the camera after receiving help from tour guides and interpreters at the TSC.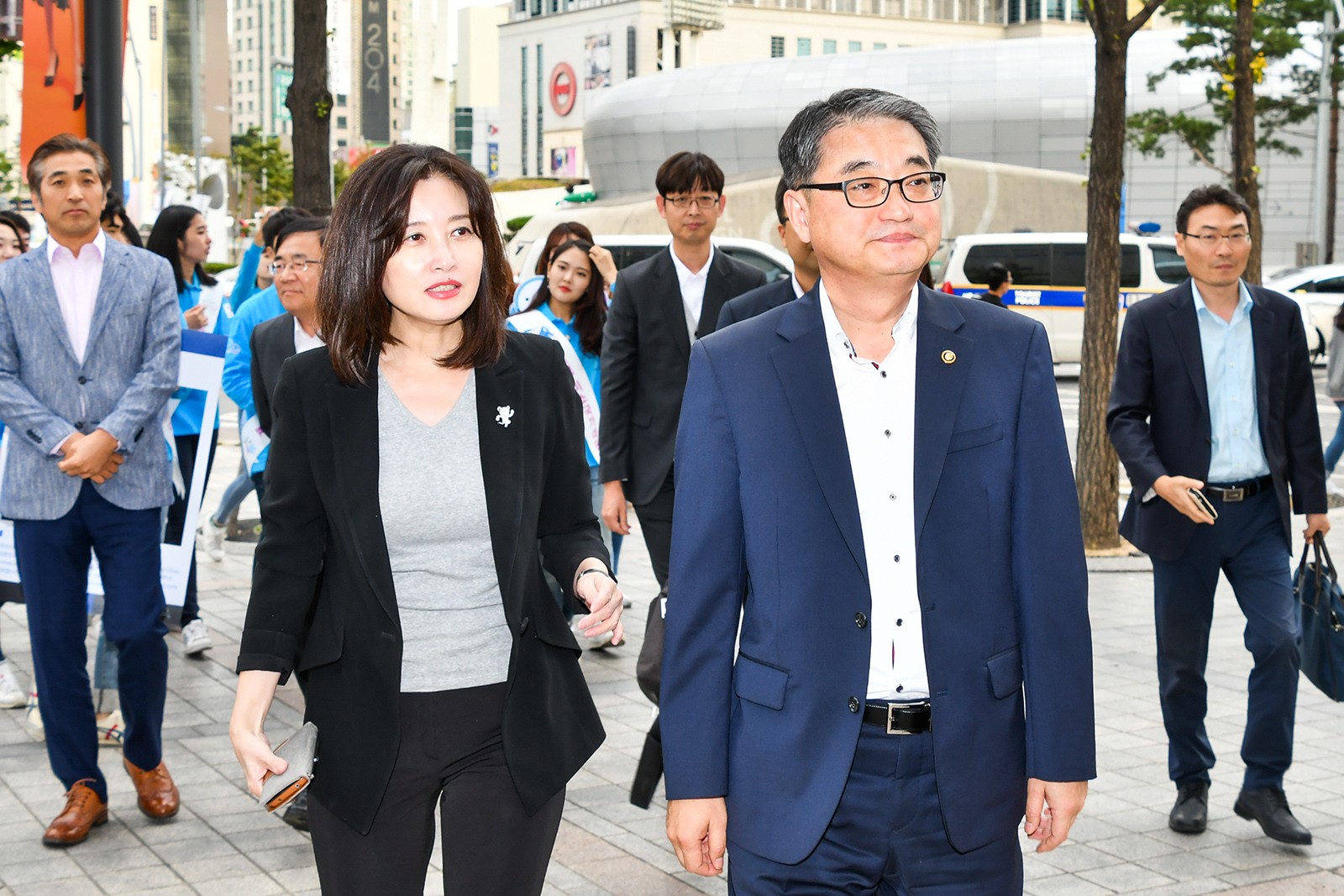 That day there was a special visit by Na Jong Min, the First Vice Minister of Culture, Sports and Tourism.
Mr. Na took a look around the event along with Secretary-General Han Kyung-ah and gave words of encouragement to the members of the University Students' National Smile Team.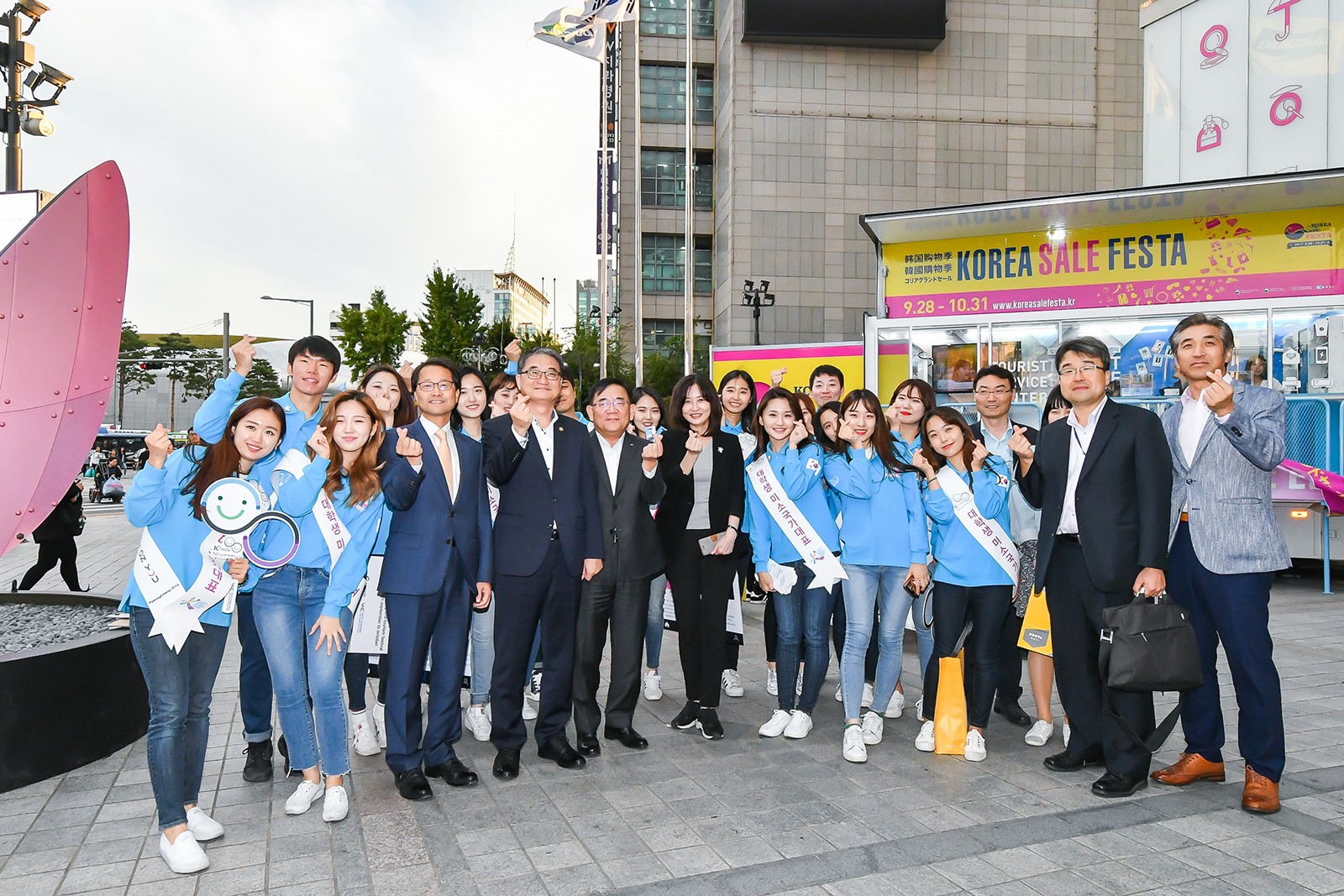 We took a group photo in front of the TSC and pledged to do our best until the end of Korea Sale FESTA.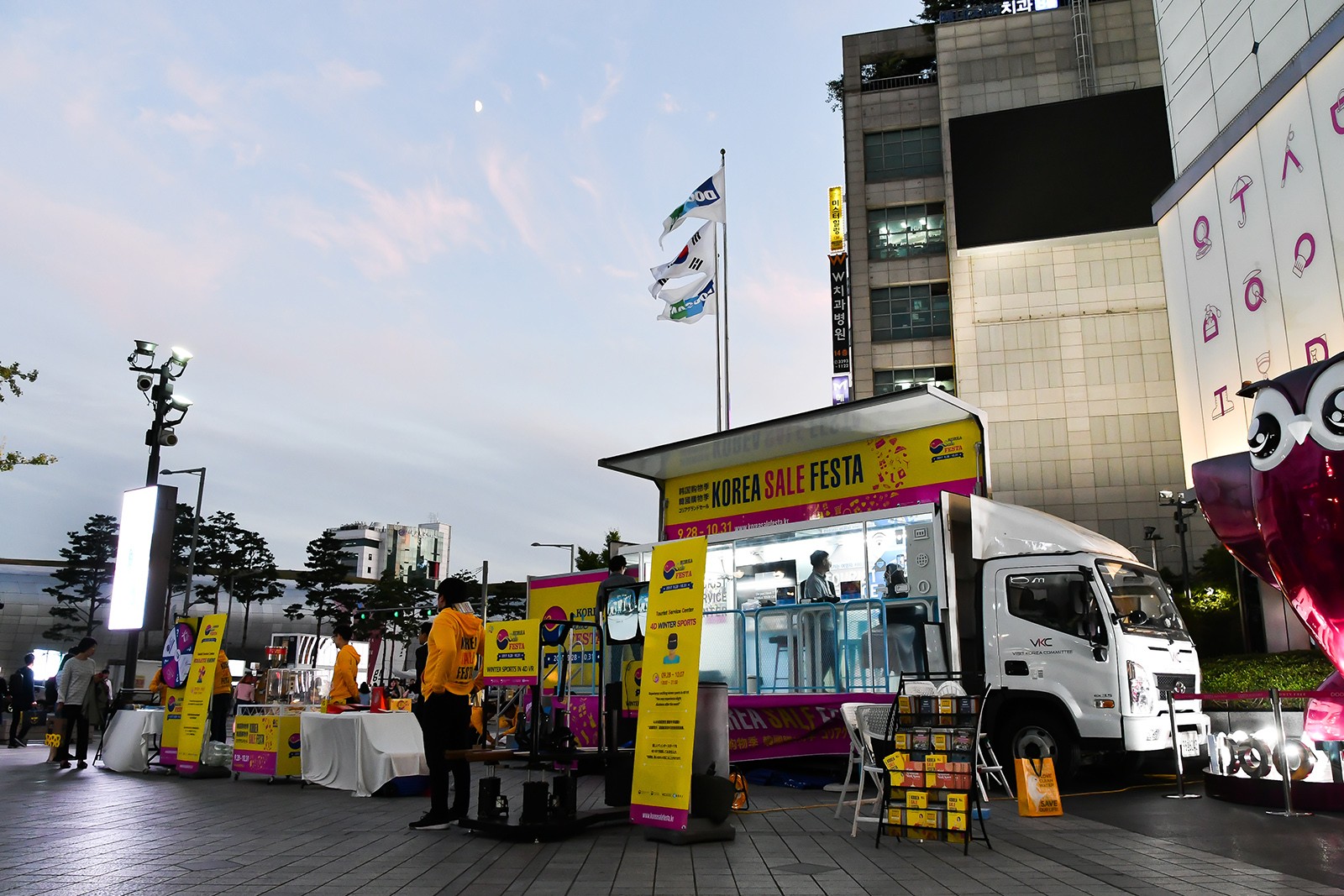 The TSC was still running late into the night, helping foreign visitors to enjoy a pleasant shopping experience at Doota Mall.
The TSC will continue to visit many places throughout the Korea Sale FESTA. Where will it go next?
Look out for more from the TSC in the future! The TSC will be there to make your trip more convenient!