Visit Korea Committee Activities
Title
Korea Grand Sale 2019 Briefing Held
Korea Grand Sale 2019 Briefing Held
The Korea Grand Sale 2019 is just around the corner.
Companies participating in the Korea Grand Sale gathered
to attend a briefing session
in the hopes of making the festival a bigger success.
This briefing session was held at CGV Myeongdong Cinelibrary.
The Visit Korea Committee prepared delicious snacks for the attendees.
Shall we take a closer look?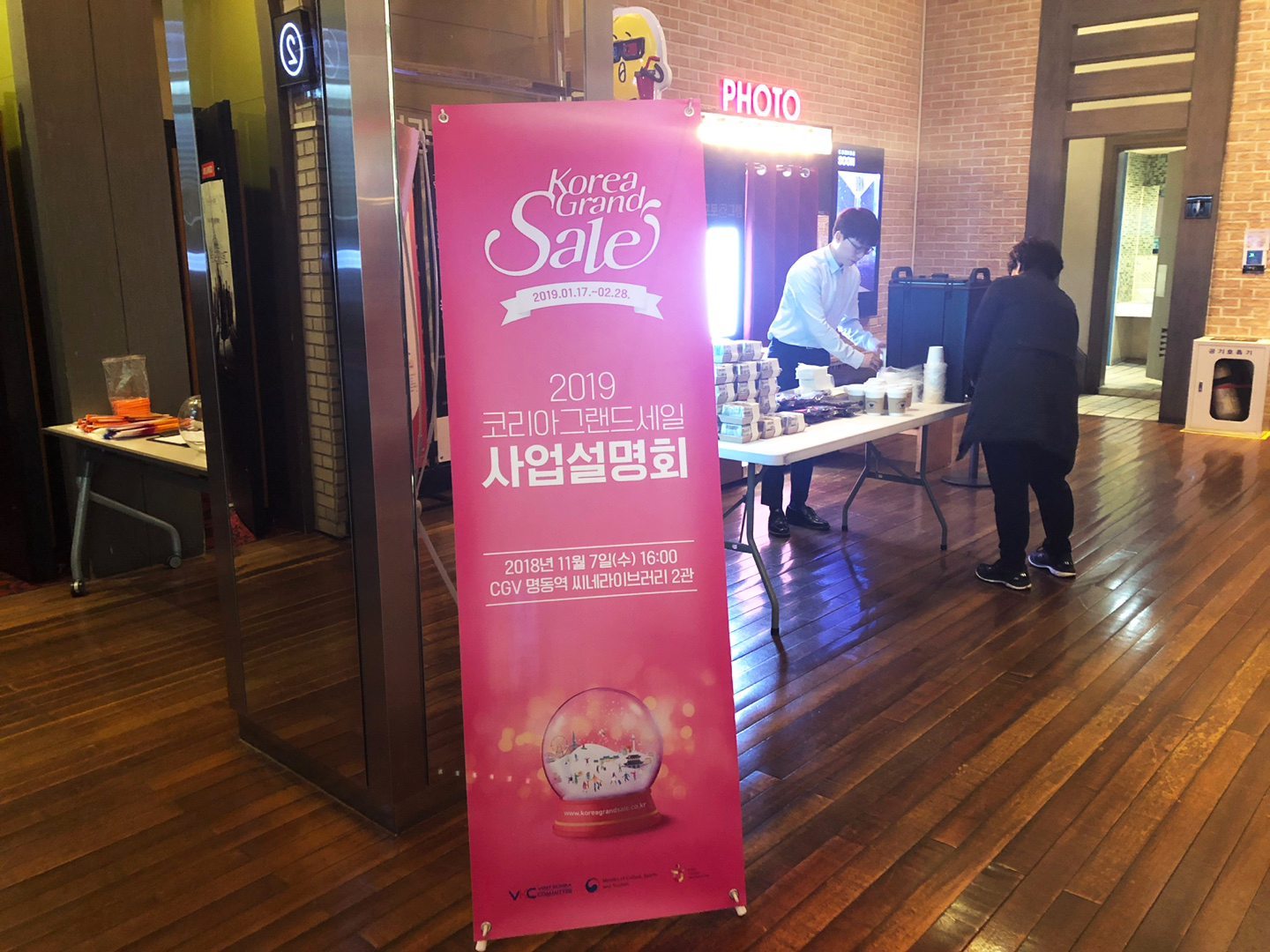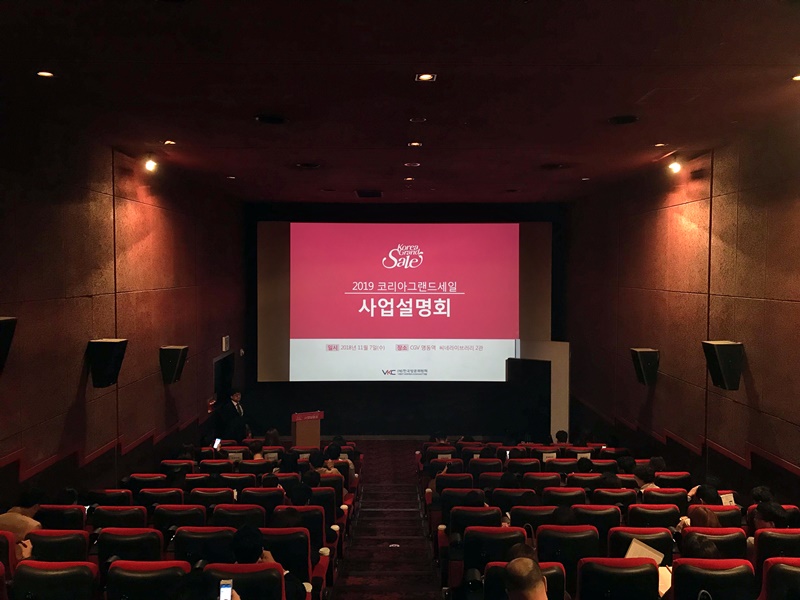 Many eager attendees arrived early for the event.
The session enjoyed a high turnout, and the entire cinema was filled.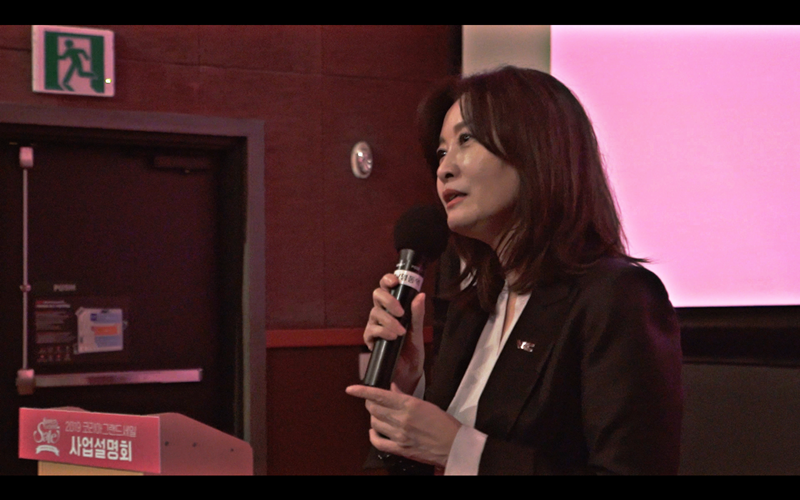 The session kicked off with a welcoming address by Han Kyung-ah, the secretary-general of the Visit Korea Committee.
She was pleased that the Korea Grand Sale is already celebrating its tenth anniversary,
and promised to do her best for the success of the nationwide festival,
which combines shopping, tourism and the Korean wave.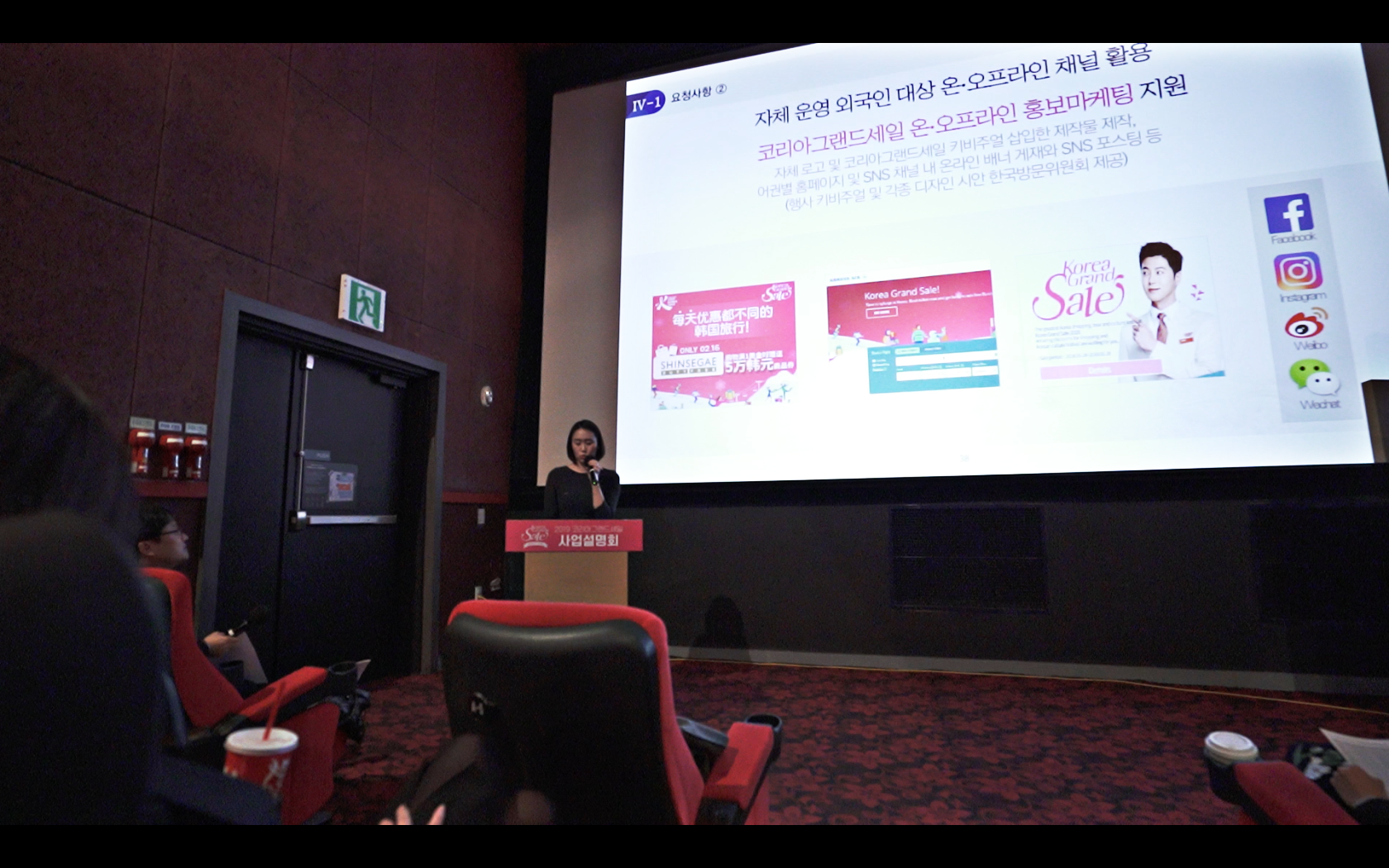 This was followed by a general introduction of events prepared as part of the Korea Grand Sale.
The preparations begun in August,
and you can expect a wide range of offline and online promotions,
all organized to deliver the highest satisfaction.
We cannot wait for the Korea Grand Sale to start!
This year, a new addition is the MGlass advertisement at the Cheonggye Plaza Event Center.
The attendees at the briefing session got a sneak peek through a special demonstration.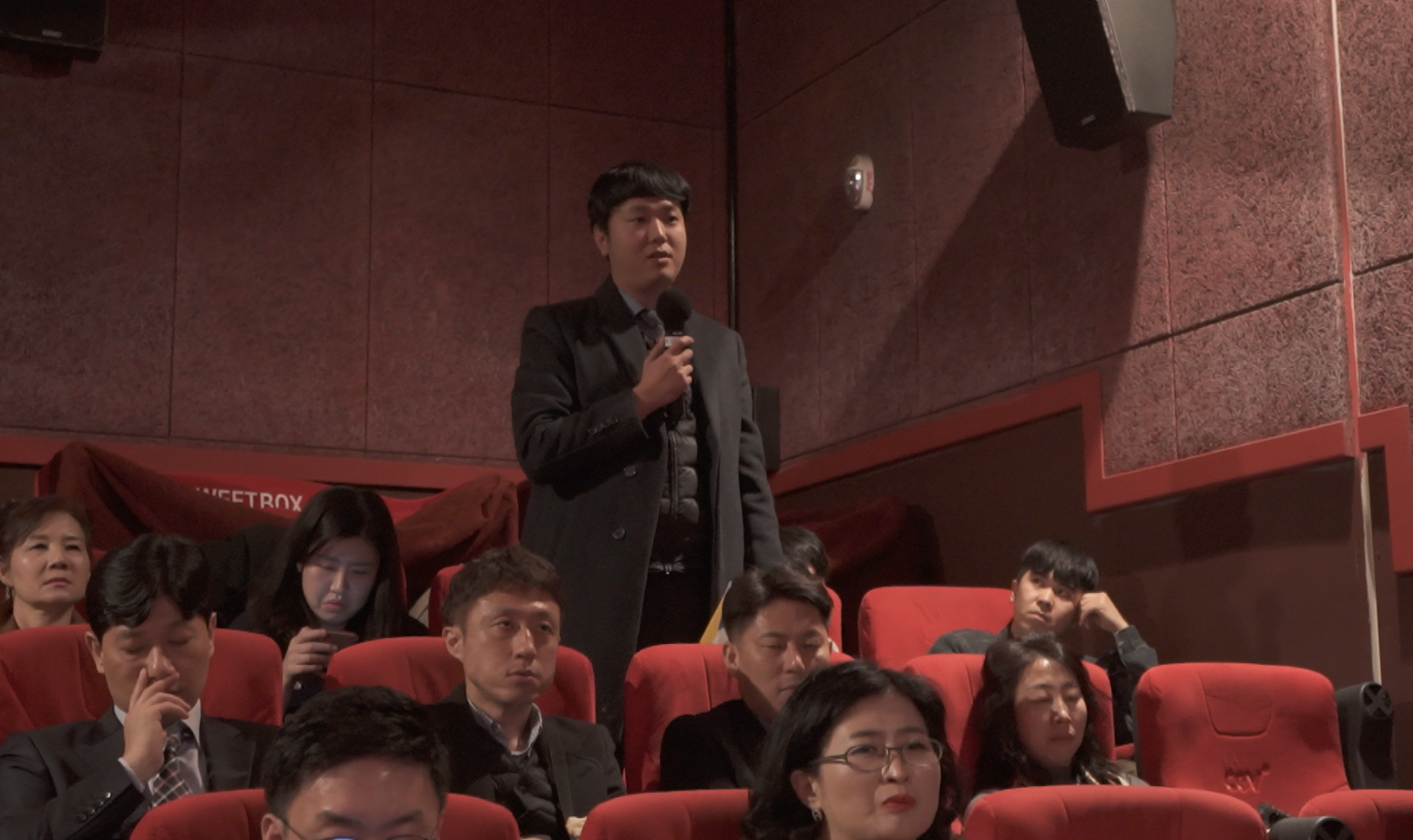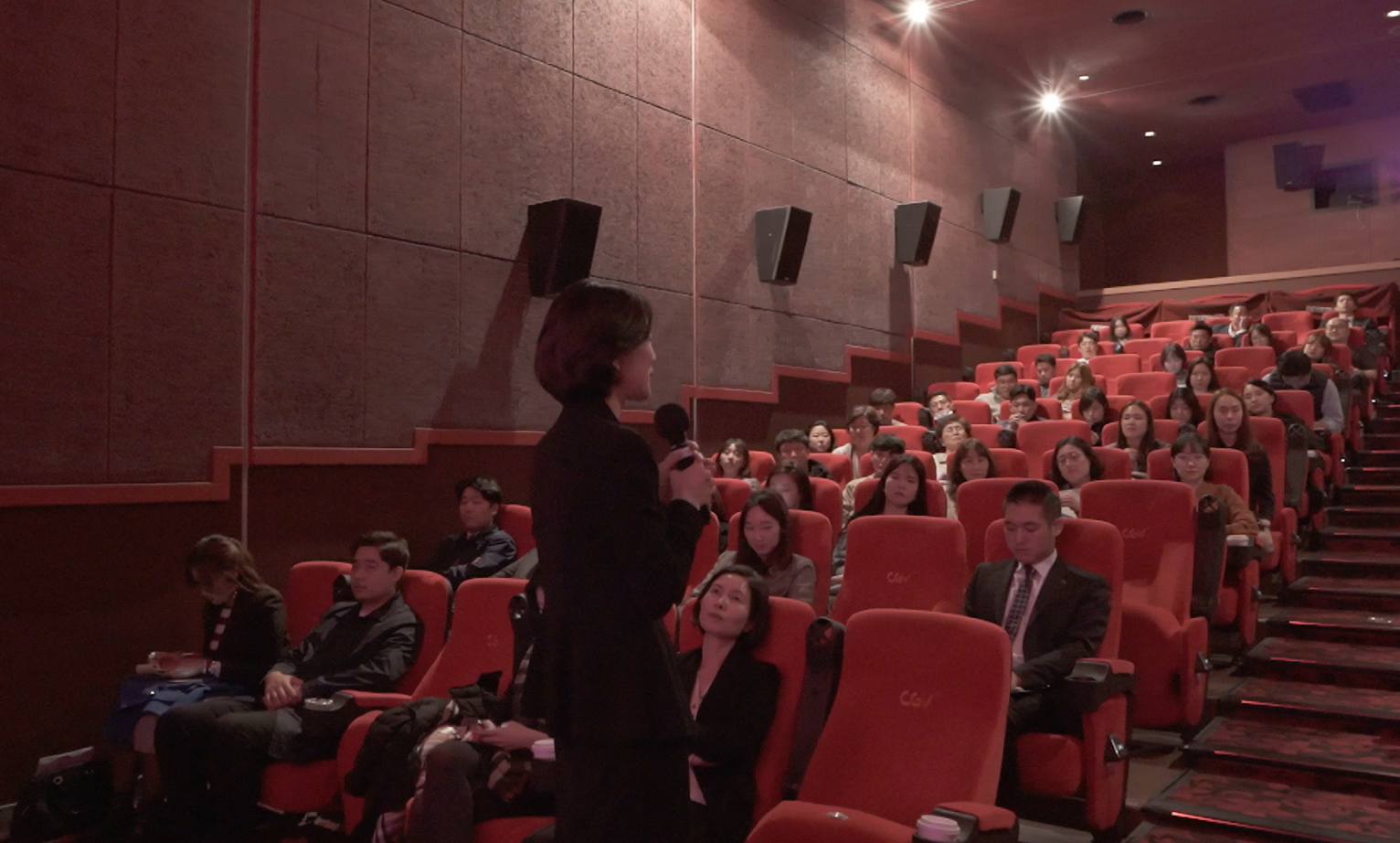 The last part of the session was a Q&A for participating companies to inquire about the Korea Grand Sale.
It was very productive, with many companies sharing their insights and bringing up concerns.
The Visit Korea Committee will continue to work hard
for the success of the Korea Grand Sale.