Visit Korea Committee Activities
Title
Visit Korea Committee's Key Programs Promoted at 2018 Korea-China Tourism Exchange in Beijing
Visit Korea Committee's Key Programs Promoted
at 2018 Korea-China Tourism Exchange in Beijing
The 2018 Korea-China Tourism Exchange Event was held in Beijing, China on November 14.
With China beginning to lift the ban on group tours to Korea,
the Visit Korea Committee visited Beijing to promote its key programs,
including the 2016–2018 Visit Korea Year and the Korea Grand Sale.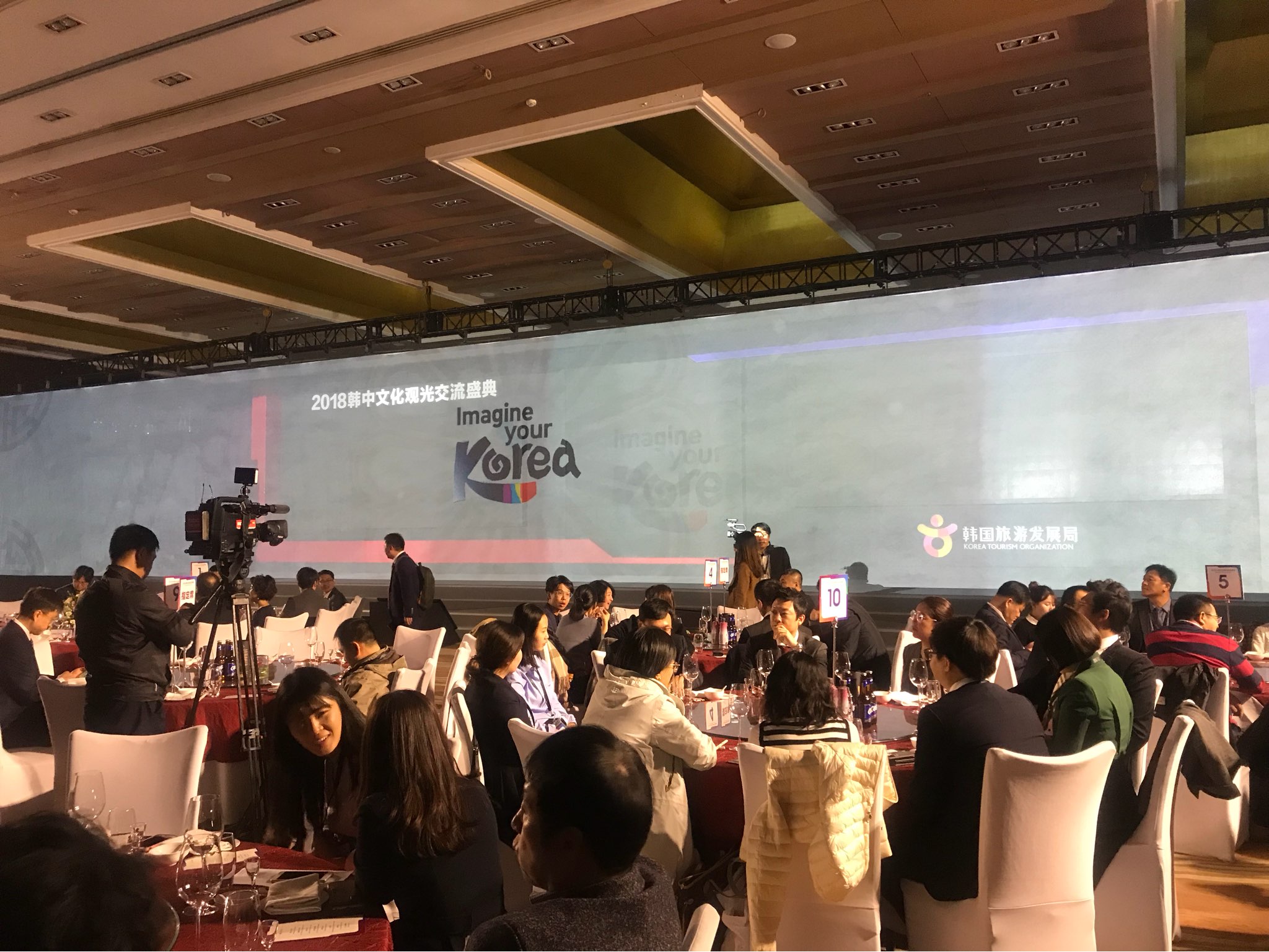 As part of efforts to promote its programs,
the Visit Korea Committee held B2B consulting sessions
for local travel agencies, related organizations, and media representatives.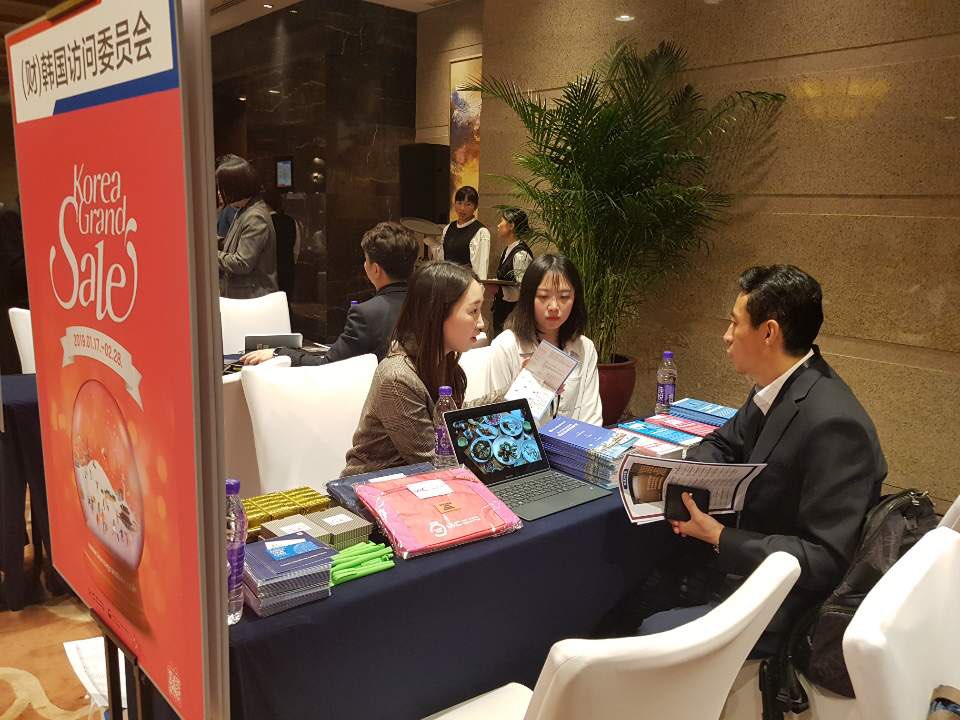 Staff members are passionately introducing the Visit Korea Committee's programs to a local travel agent.
The local attendees were especially interested in developing tour packages in conjunction with the upcoming Korea Grand Sale.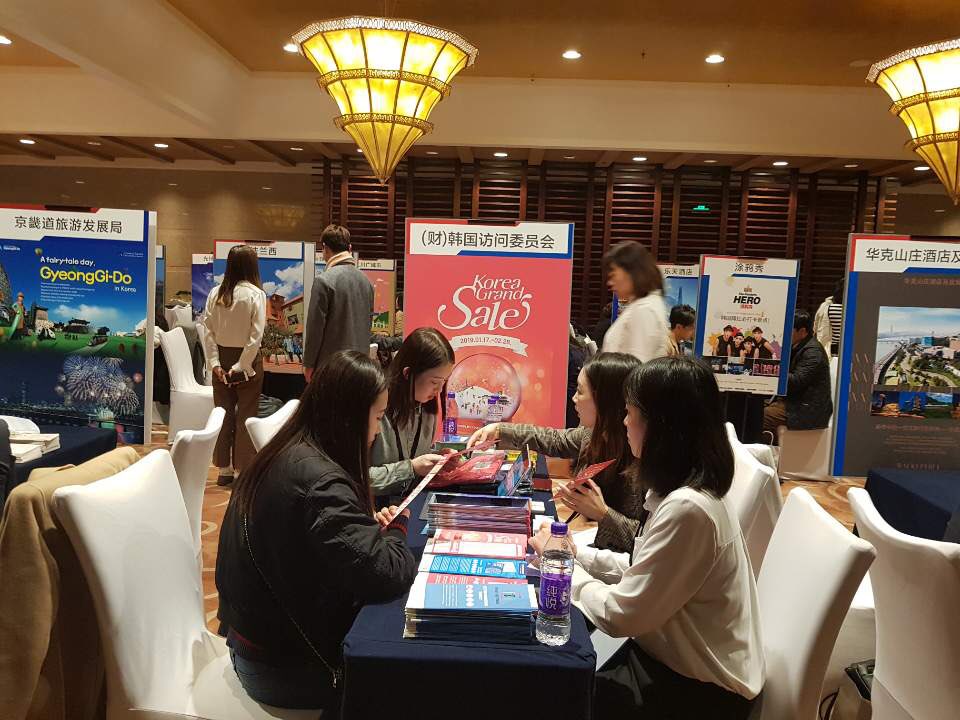 The high turnout at the Korea-China Tourism Exchange Night,
featuring promotional video clips and congratulatory performances,
was another sign of great interest in traveling to Korea.
Now that more Chinese tourists can visit Korea,
the Visit Korea Committee will continue to do its best to actively promote Korea tourism.