Visit Korea Committee Activities
Title
Appointment Ceremony of Workers' National Smile Team for First Half of 2018
Appointment Ceremony of Workers' National Smile Team
for First Half of 2018
The appointment ceremony of the Workers' National Smile Team
for the first half of 2018 was held on June 22.
The event, during which representatives of Korea's
hospitality culture are selected, was one not to be missed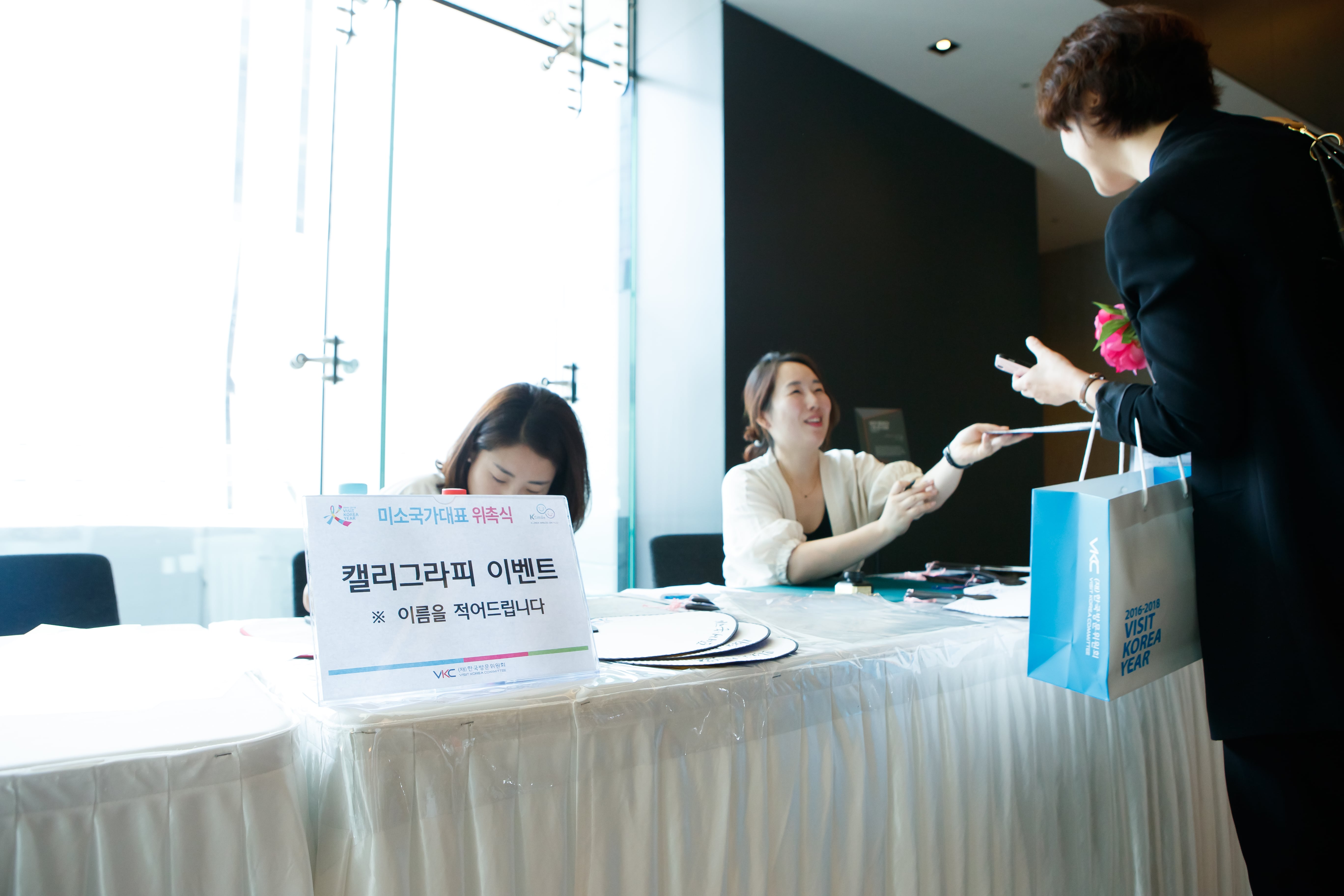 At the entrance, the attendees were given traditional fans with messages written in calligraphy,
which added to the lively atmosphere.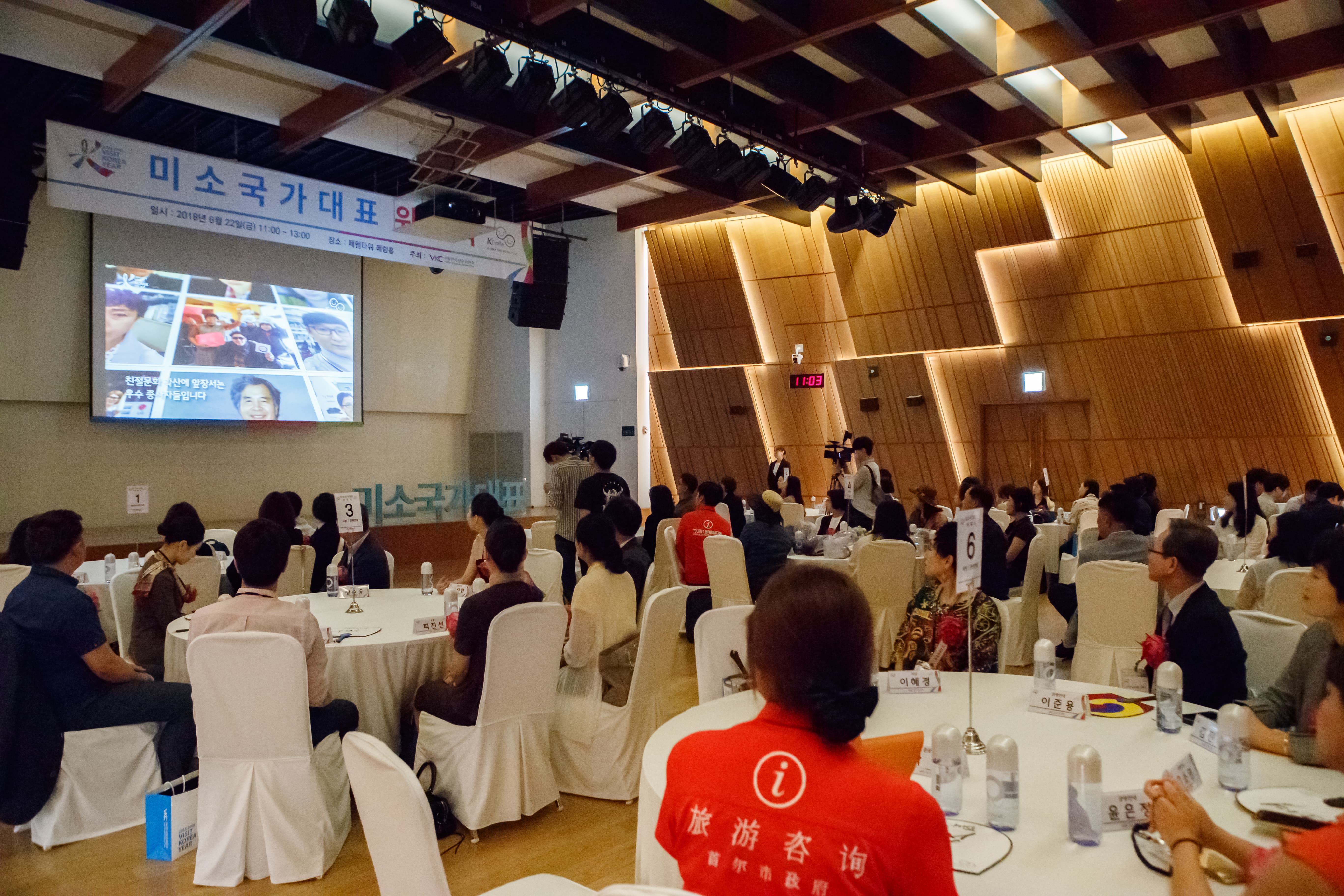 Now, it is time to appoint the members of the National Smile Team!
Many exemplary workers in various fields honored the event with their presence.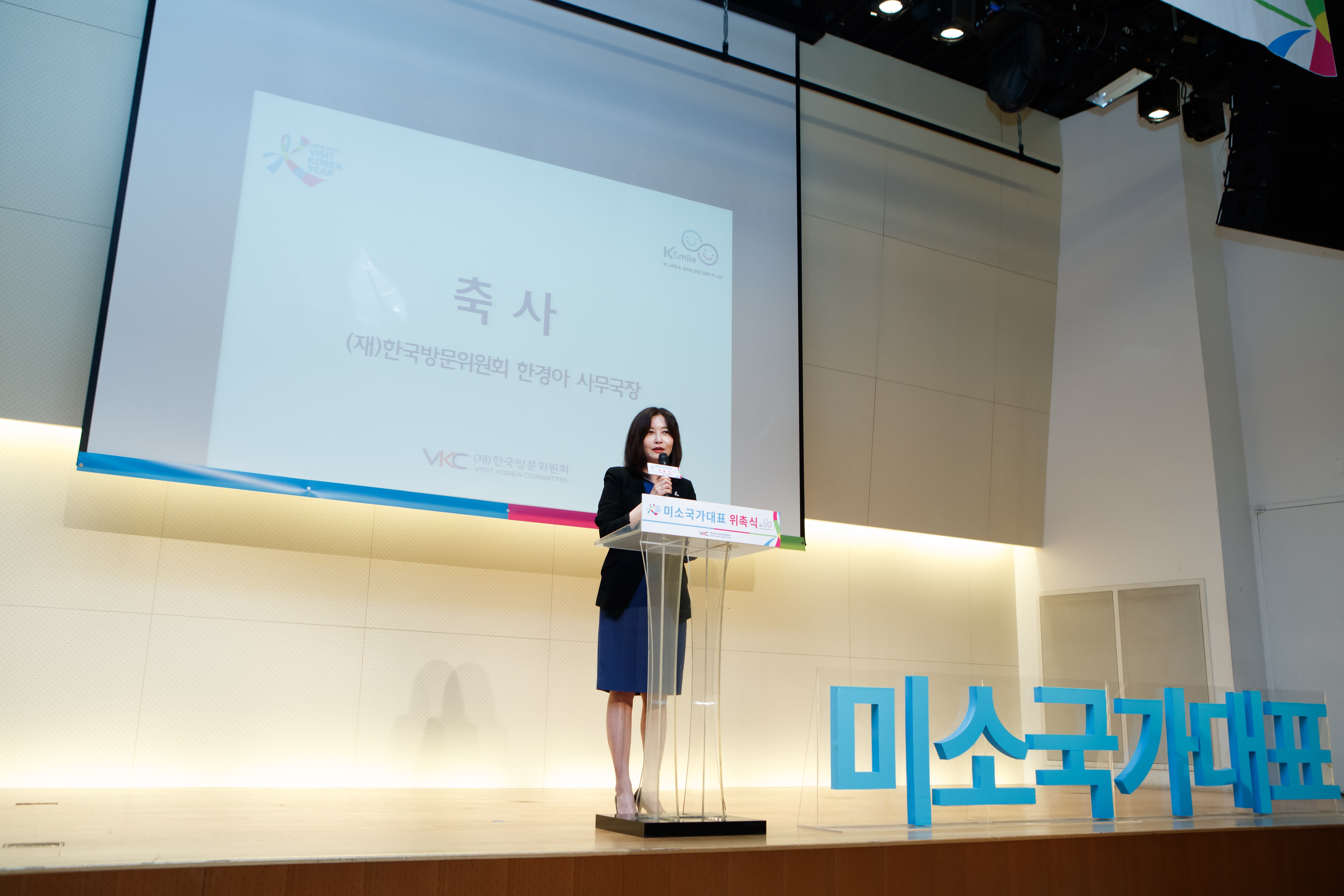 The ceremony kicked off with opening remarks and a
congratulatory speech by Secretary-General Han Kyung-ah of the Visit Korea Committee.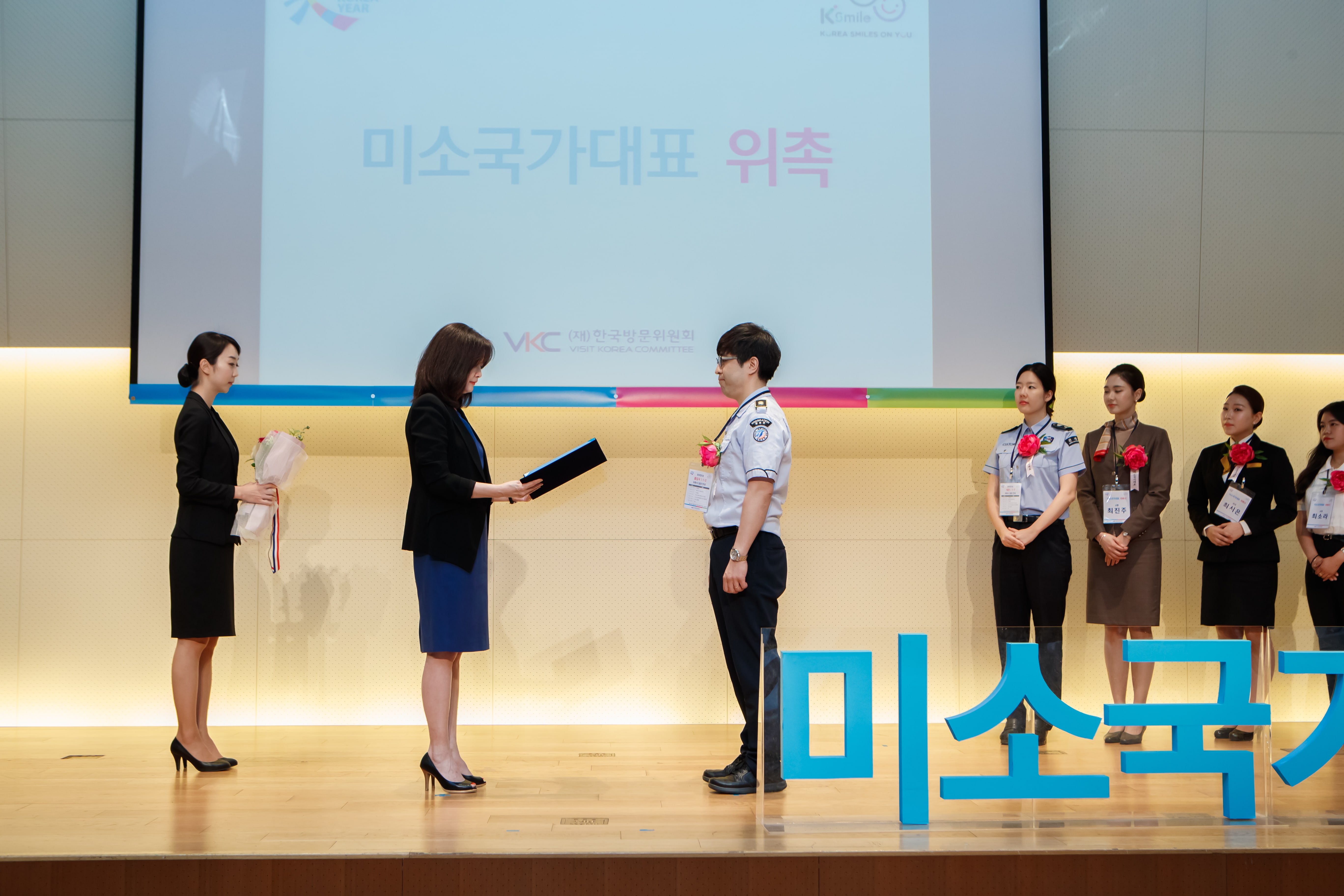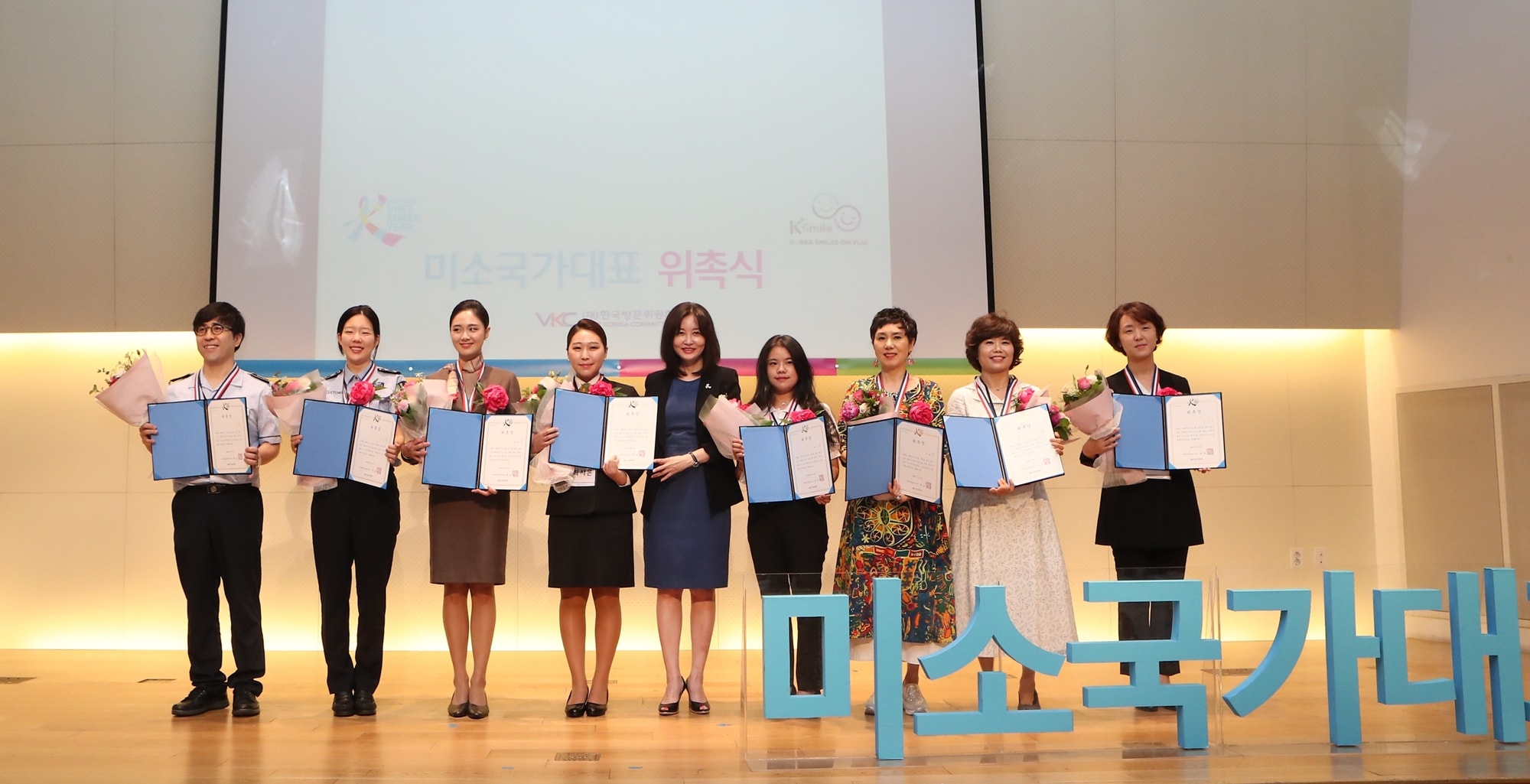 A total of 57 workers in various fields,
including entry/exit and customs, transportation, accommodation, shopping, tourism, and tourist police,
were named as members of the National Smile Team.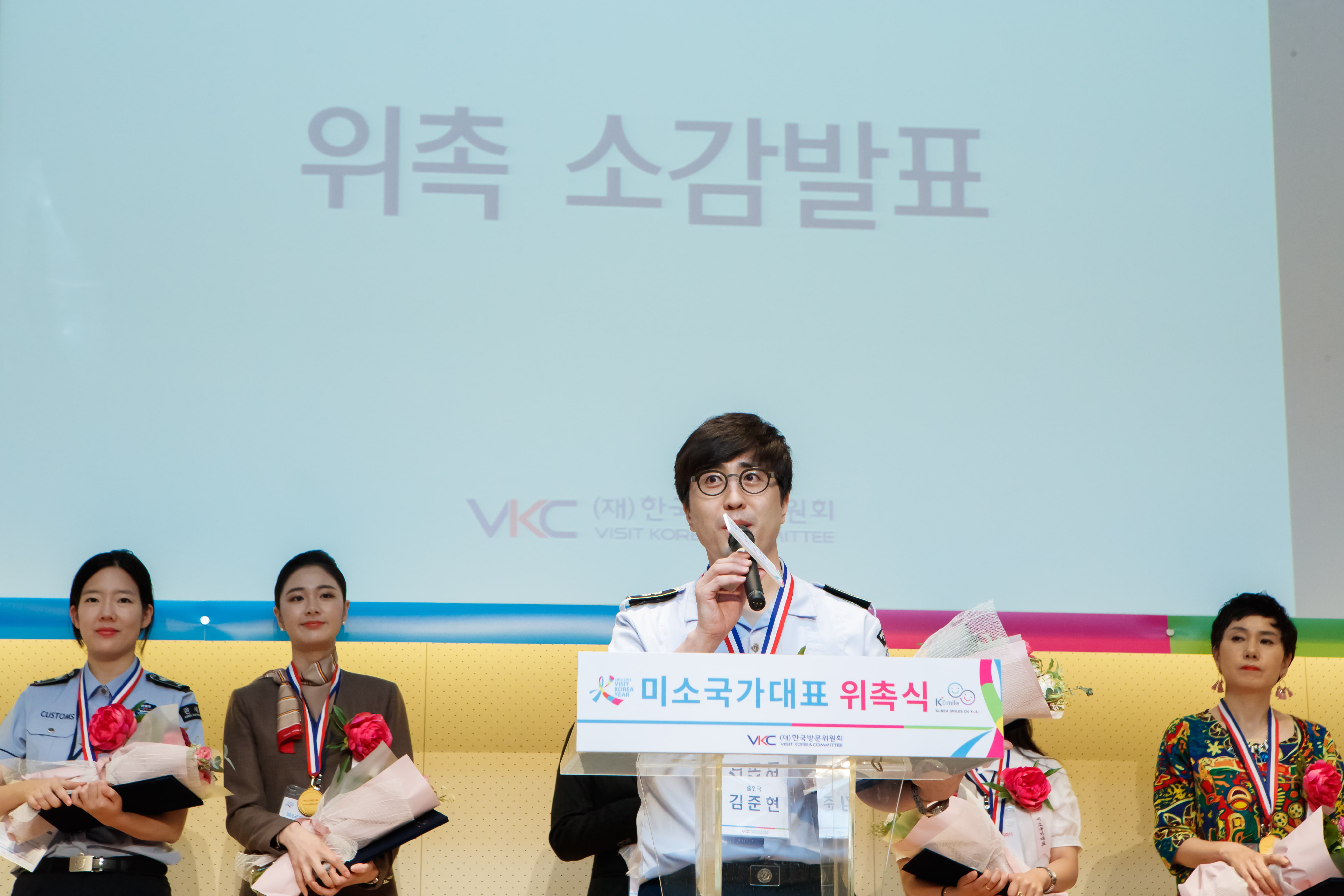 The representatives from each field had the opportunity to share their thoughts.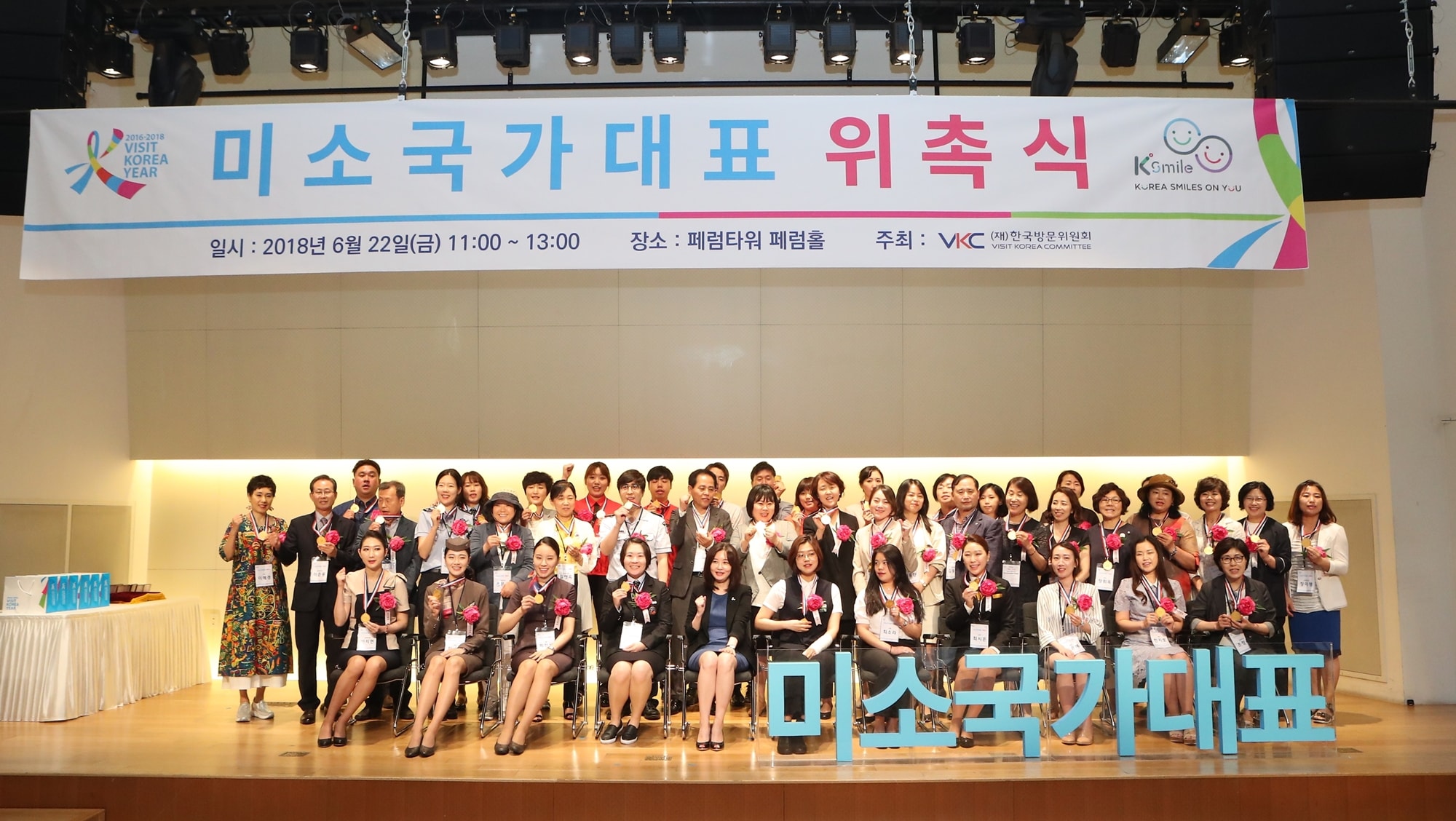 The ceremony ended with a group photo session.
Do continue to show your support
for the upcoming kindness campaign taking place nationwide
by the 15th National Smile Team.