Visit Korea Committee Activities
Title
Welcome Campaign Held in Celebration of 2018 Visit Changwon Year
Welcome Campaign Held in
Celebration of 2018 Visit Changwon Year
On July 27,
the Visit Korea Committee headed to the Jinhae Jungang Market in Changwon, Gyeongsangnam-do Province
and conducted a kindness training session and a welcome campaign
in celebration of the 2018 Visit Changwon Year and Changwon 2018 World Shooting Championships.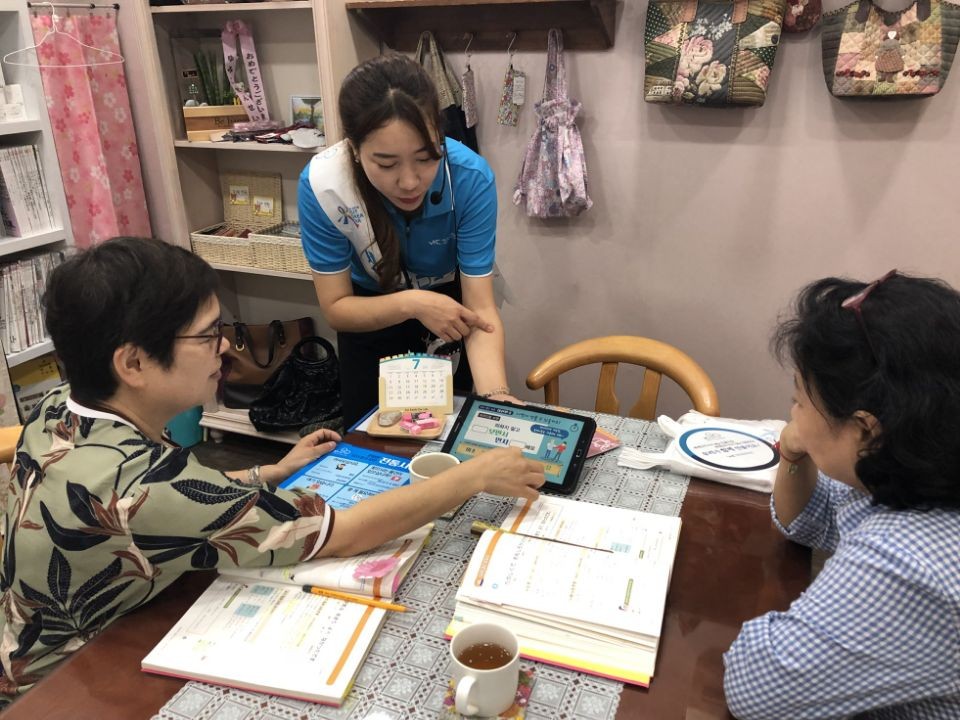 First, we visited the vendors at traditional markets
and taught them how to be more welcoming towards foreigners.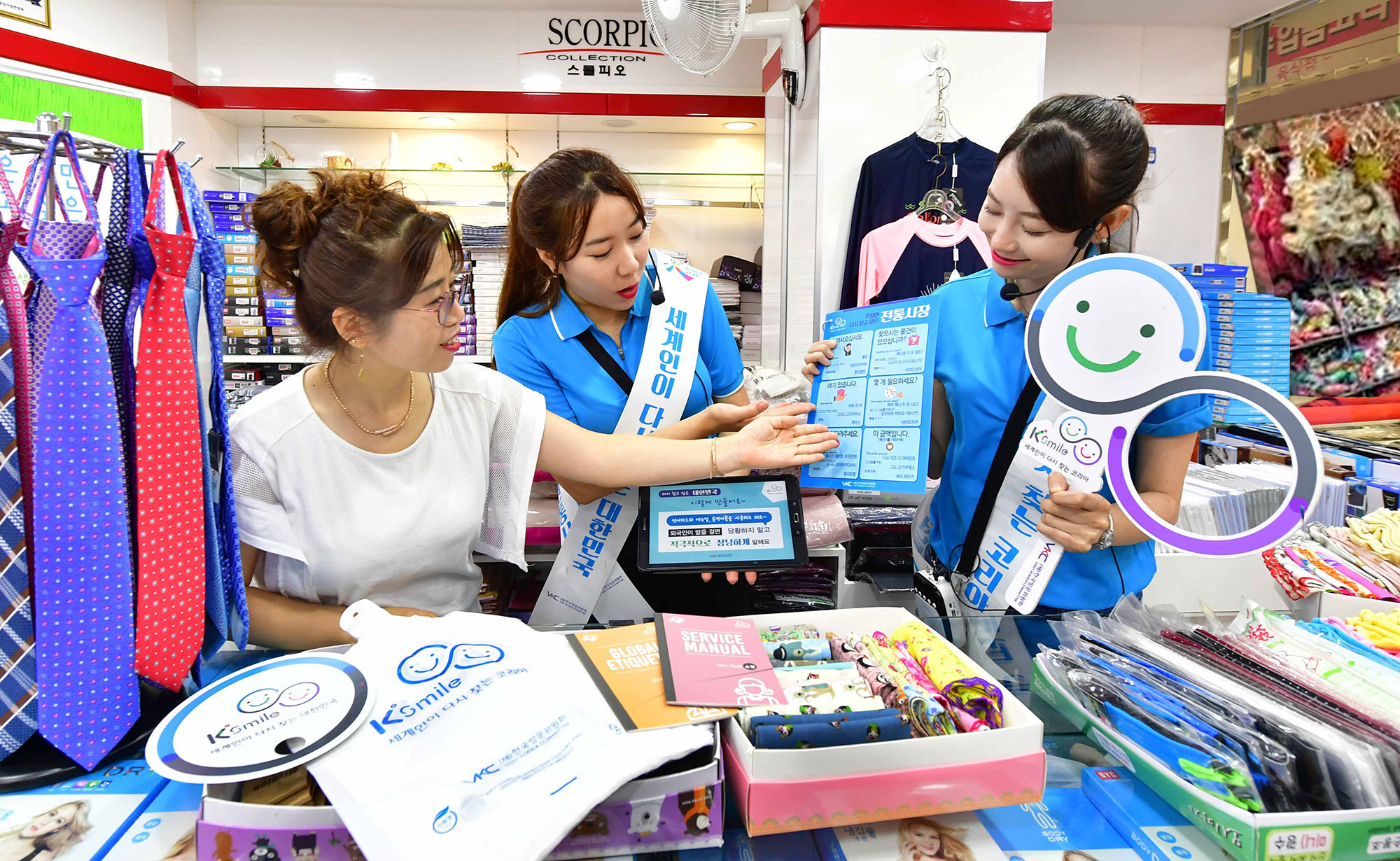 Our kindness instructors distributed customer service manuals
and conversational cards containing basic greetings in foreign languages
to about 160 vendors at the market.
We were pleased to see so many vendors
participating enthusiastically in the training session.
Next, as part of the welcome campaign,
we invited people to paint the wall of kindness.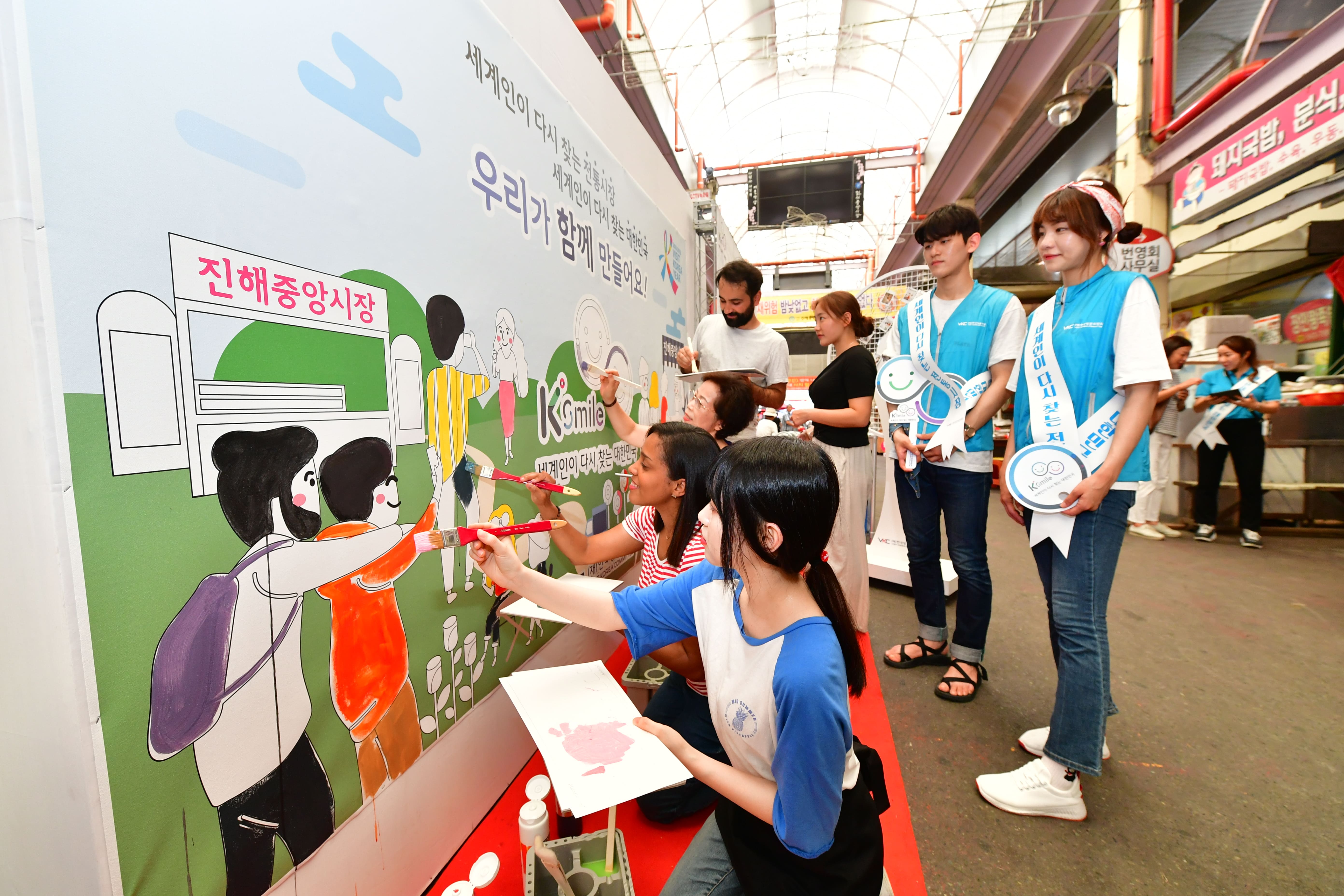 Local visitors, stall keepers, and foreign tourists gathered to complete the painting together.
The painting was handed over to the Association of Jinhae Jungang Market Vendors,
and will be exhibited at a later date.

Last but not least, there was the pledge of kindness.

Everyone joined in the pledge of kindness by hanging polaroid photos
with the wall painting in the background on the tree of kindness.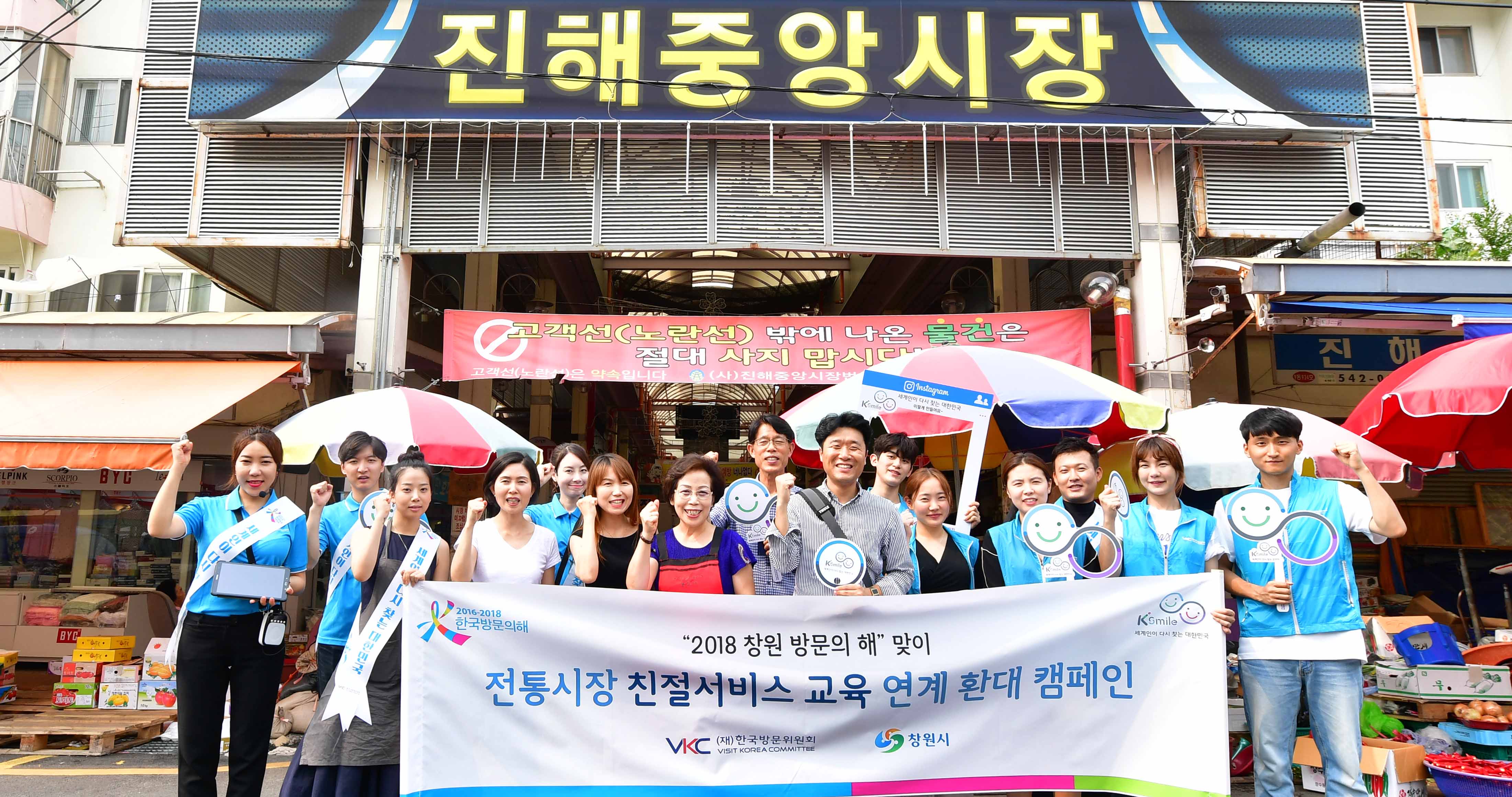 We would like to thank all those who participated in the campaign
despite the hot weather,
and promise to play our part in promoting local tourism
with the same energy that you showed us at the Changwon Jungang Market.
See you again soon!