Visit Korea Committee Activities
Title
National Smile Team Members Welcome Visitors for PyeongChang 2018 Olympic Winter Games
National Smile Team Members Welcome Visitors for PyeongChang 2018 Olympic Winter Games
On February 7, National Smile Team members of the Visit Korea Committee headed to Gangwon Province.
They launched the K-Smile campaign to welcome foreigners visiting Korea
for the PyeongChang 2018 Olympic and Paralympic Winter Games.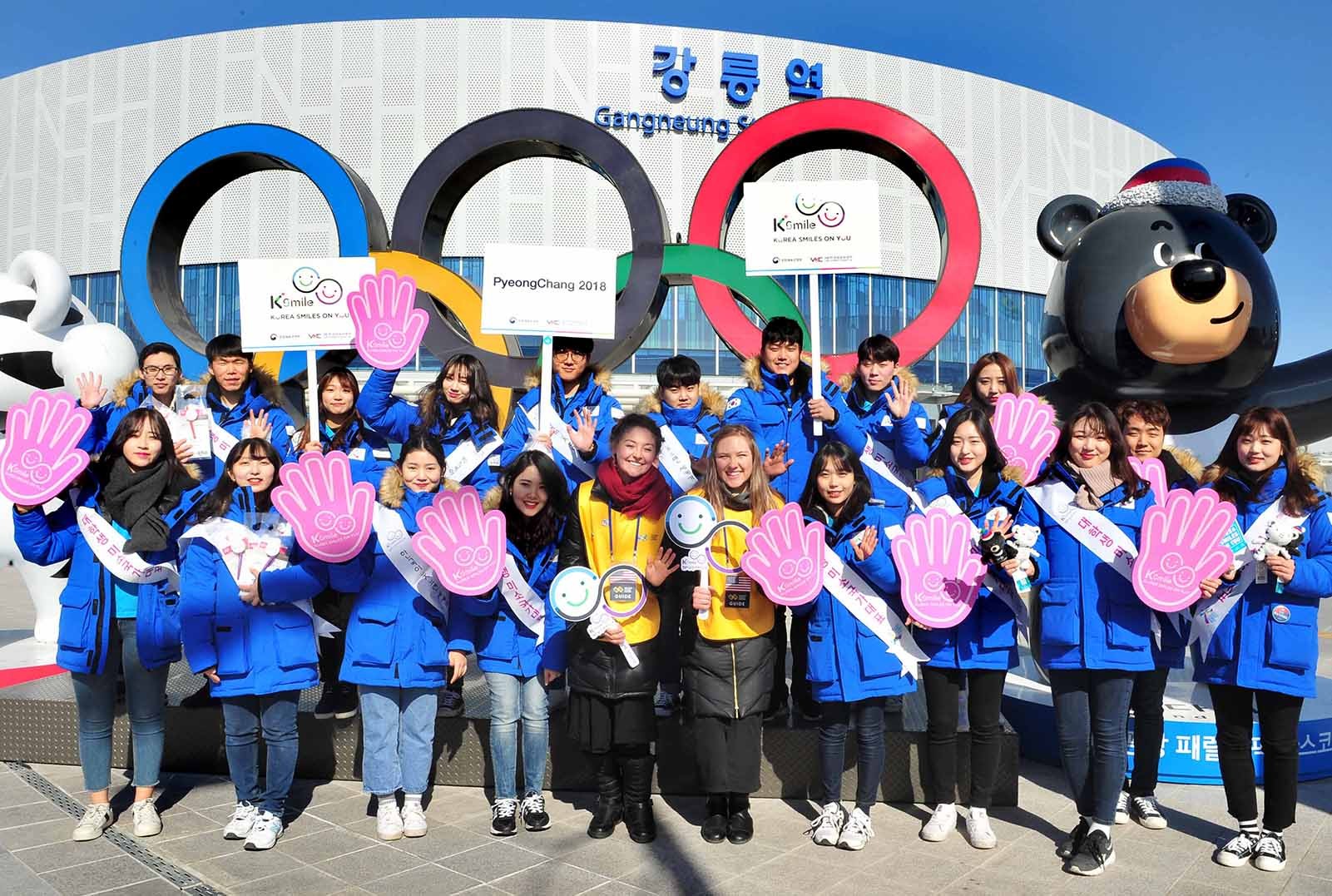 Upon arriving at Gangneung Station in the early morning,
the mduring the Olympics period.embers embarked on the campaign.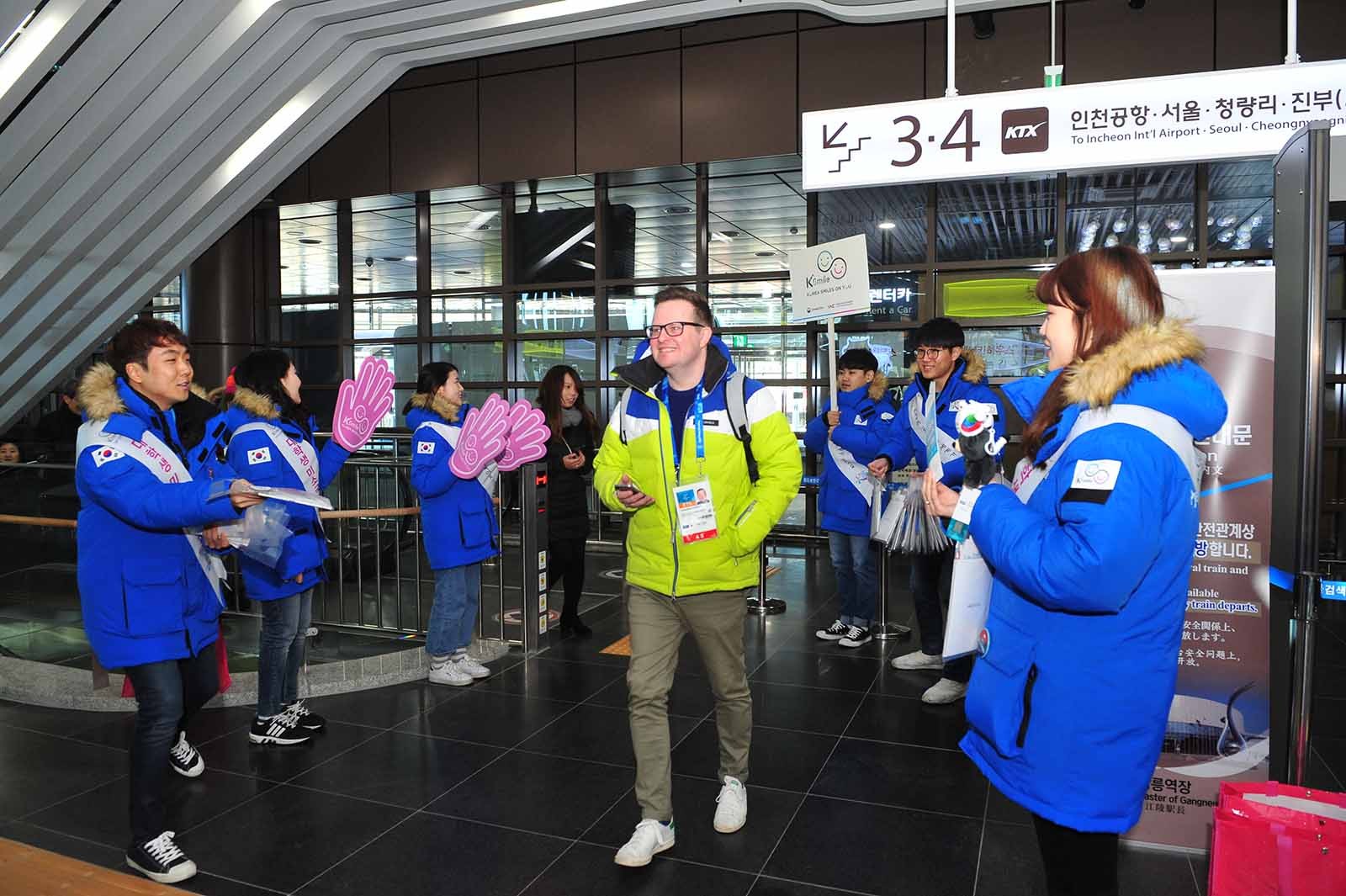 They gave a warm welcome to visitors alighting at Gangneung Station,
shouting "Welcome to Korea, Welcome to Gangneung, Pyeongchang!"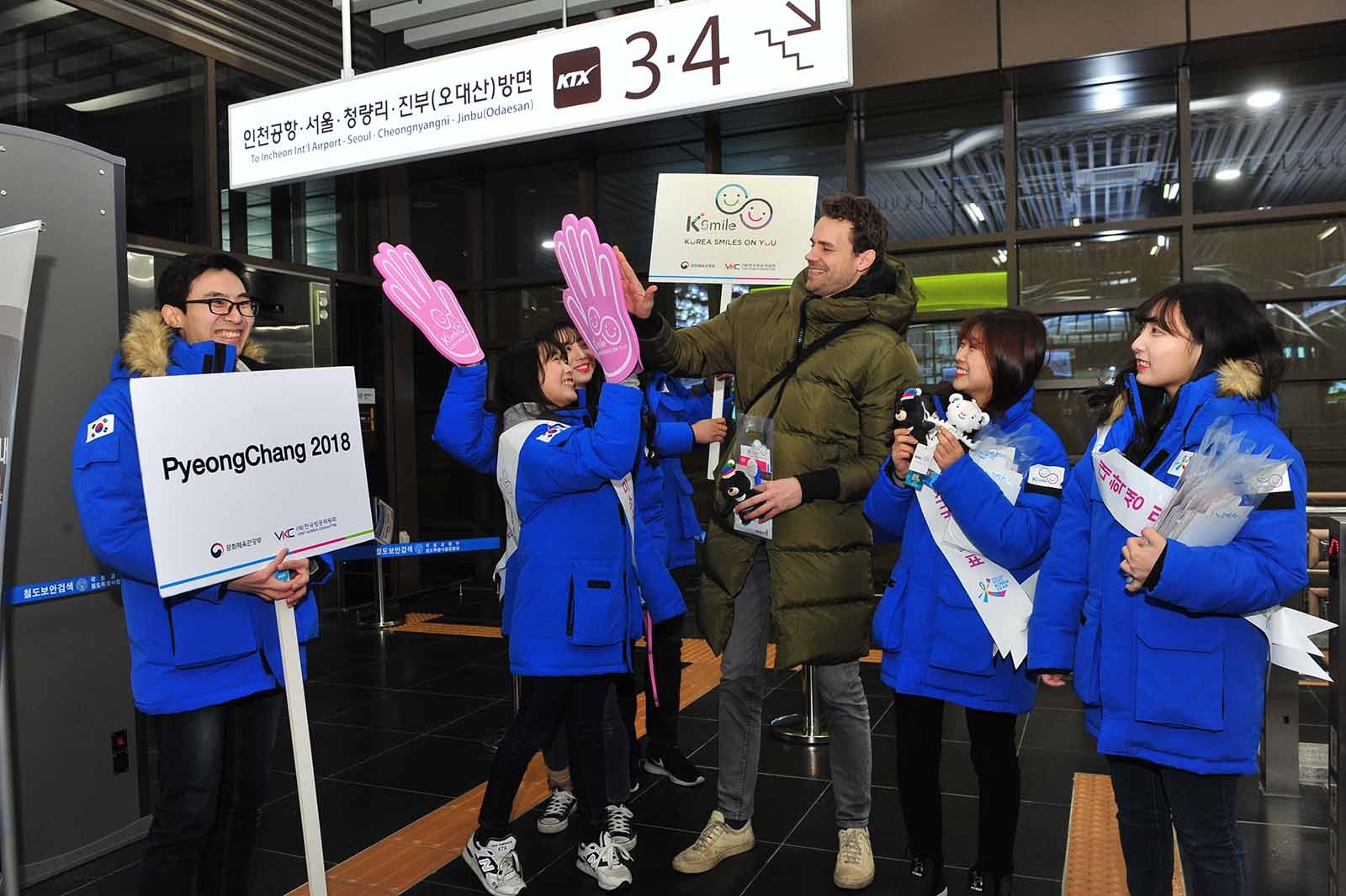 They passed on high fives to liven up the atmosphere.
As you see, many foreigners were delighted.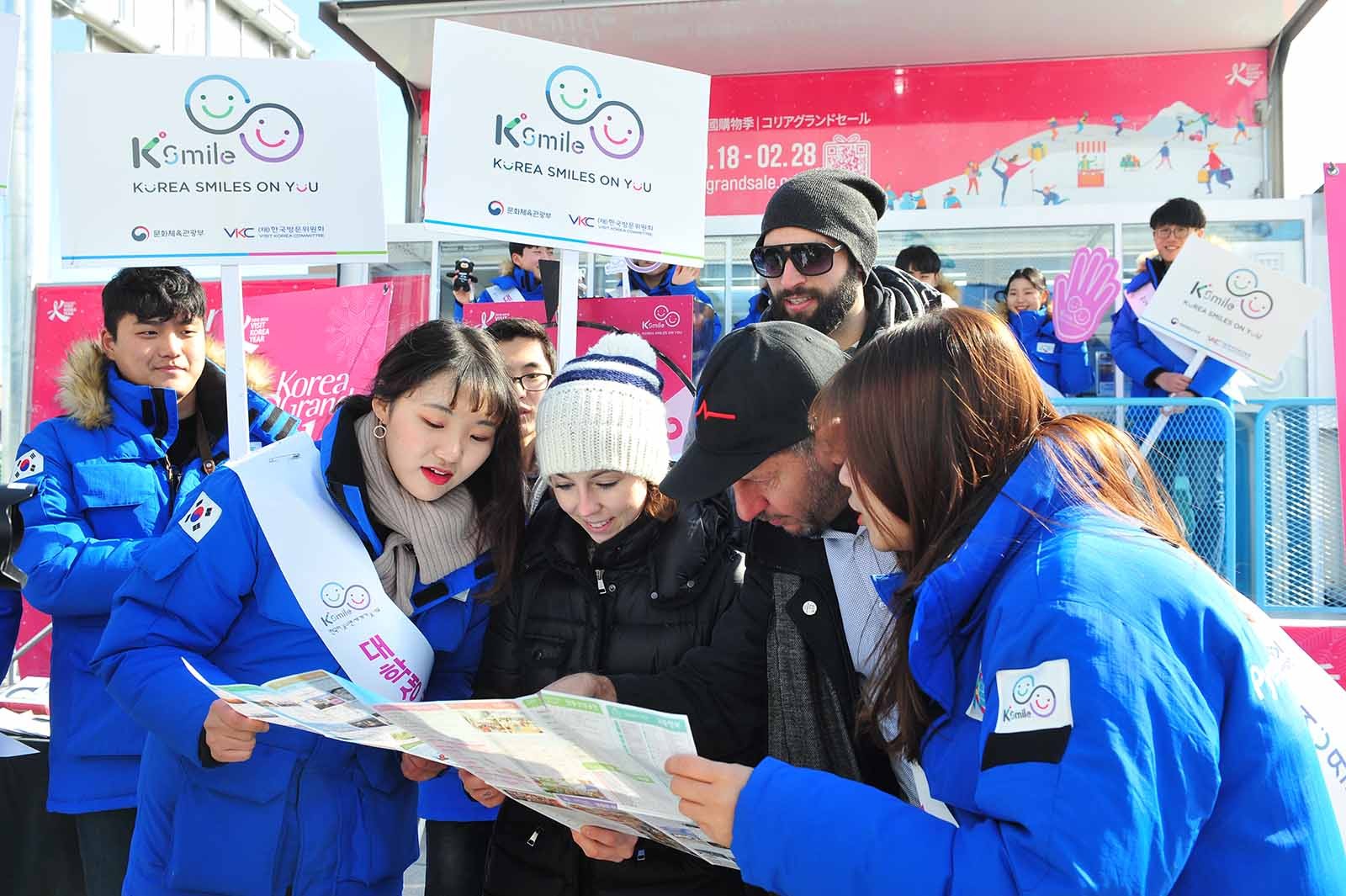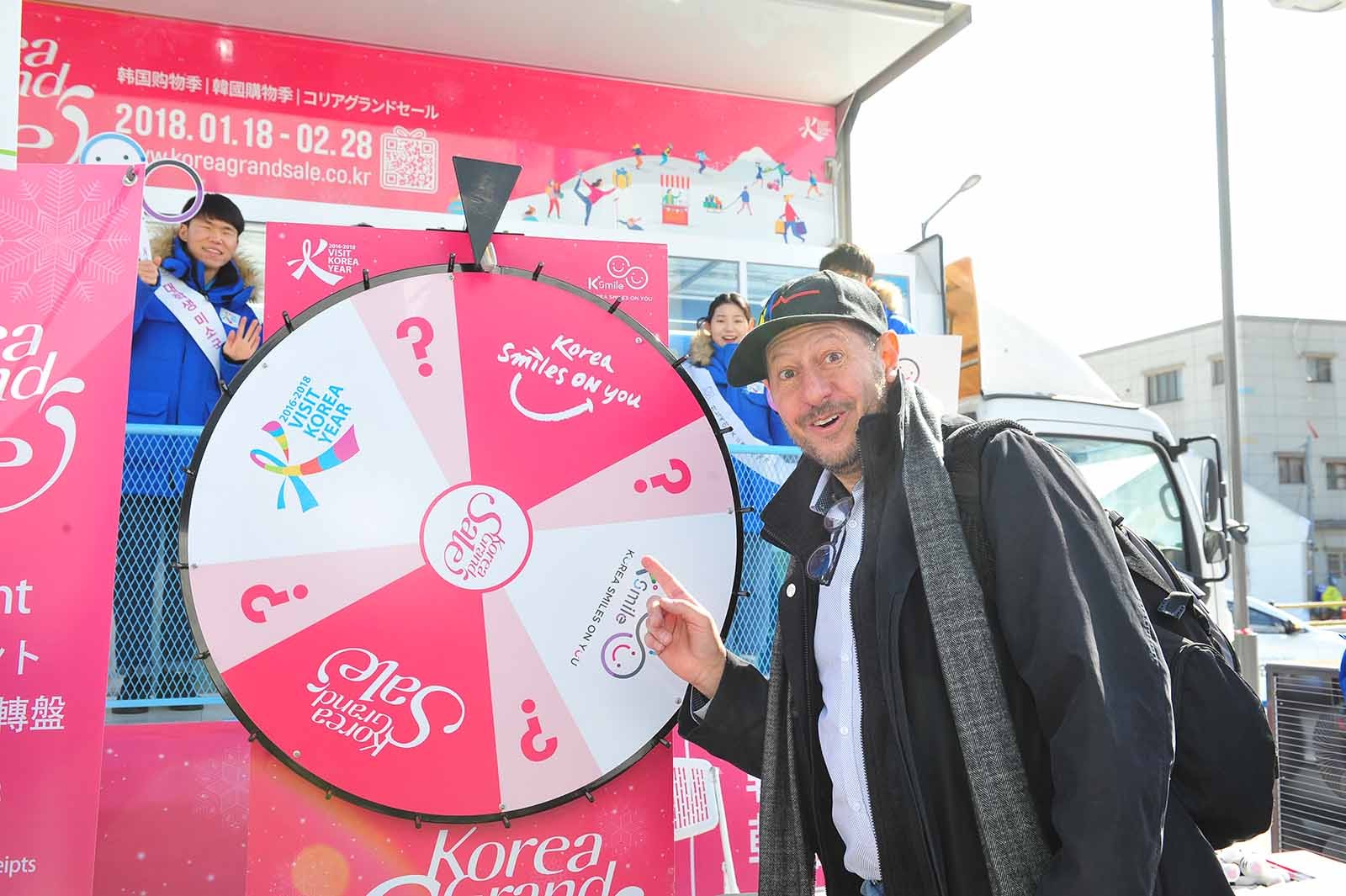 The Visit Korea Committee operated the Tourist Service Center (TSC)
in front of Gangneung Station.
Many foreigners dropped by and enjoyed the various events and comforts offered at the Center.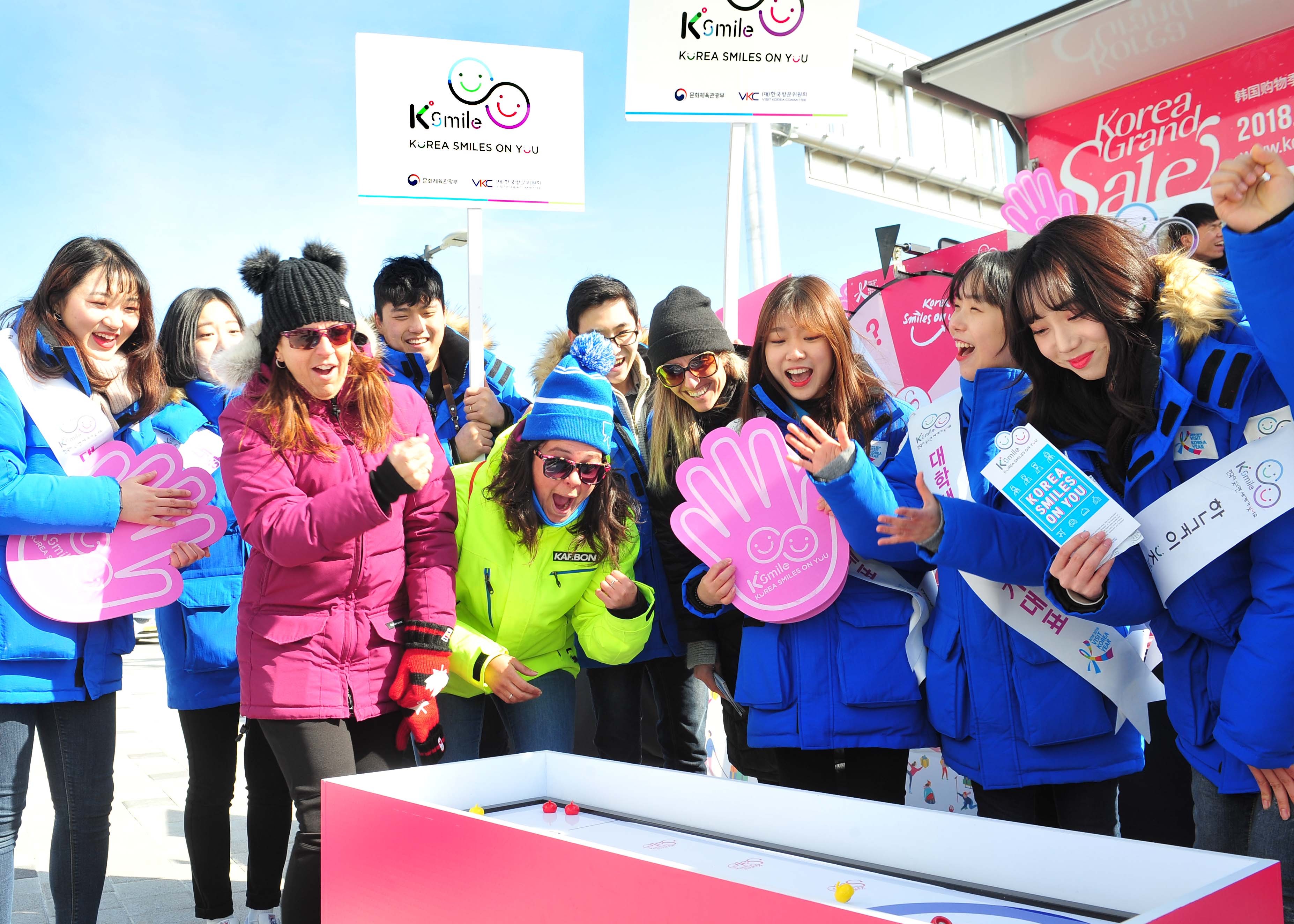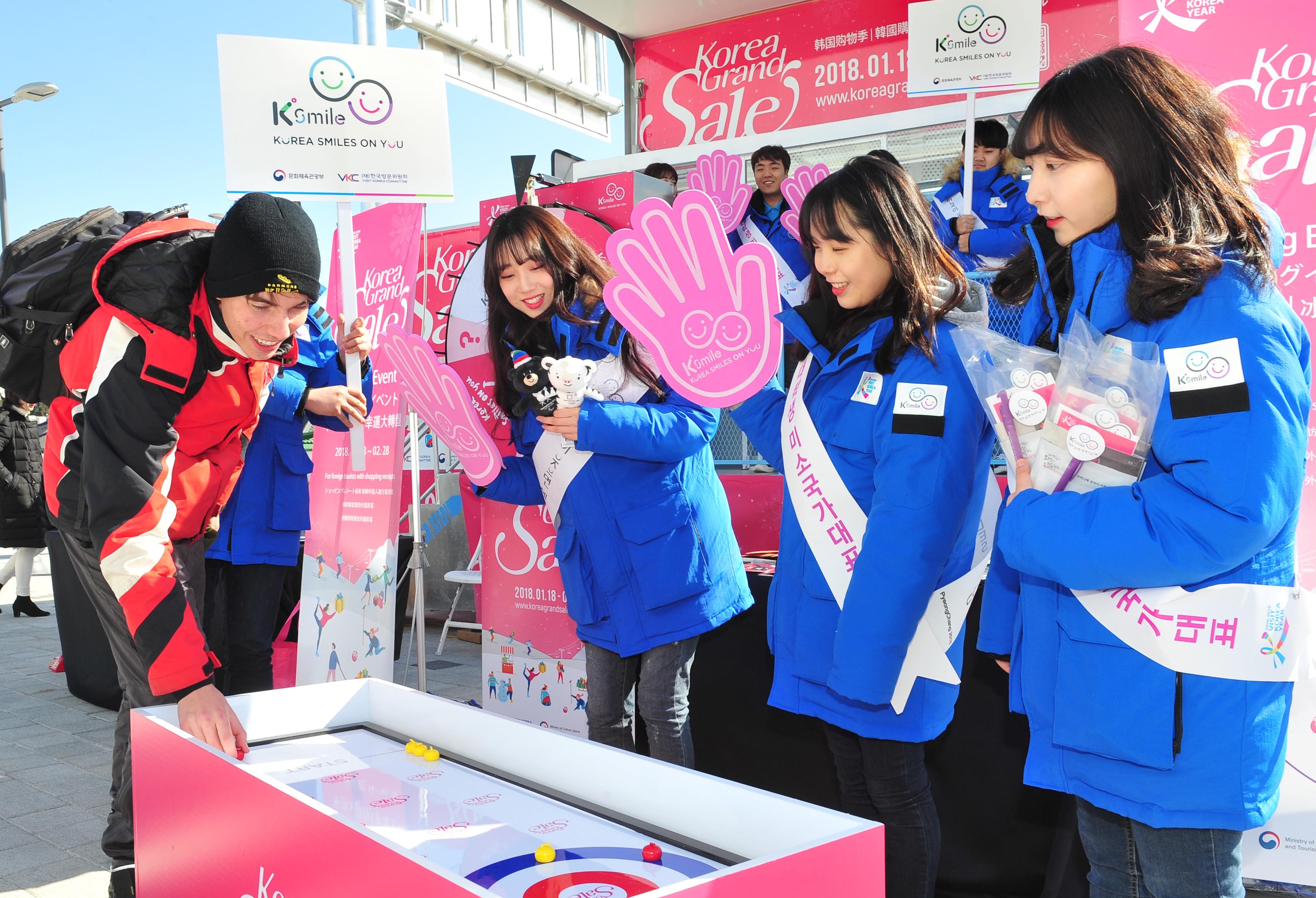 The most popular attraction was the mini curling experience,
which allows visitors to get a taste of the winter Olympic sport.
With the warm welcome and the opportunity to try winter sports,
the foreigners felt fully immersed in the PyeongChang Winter Olympic Games.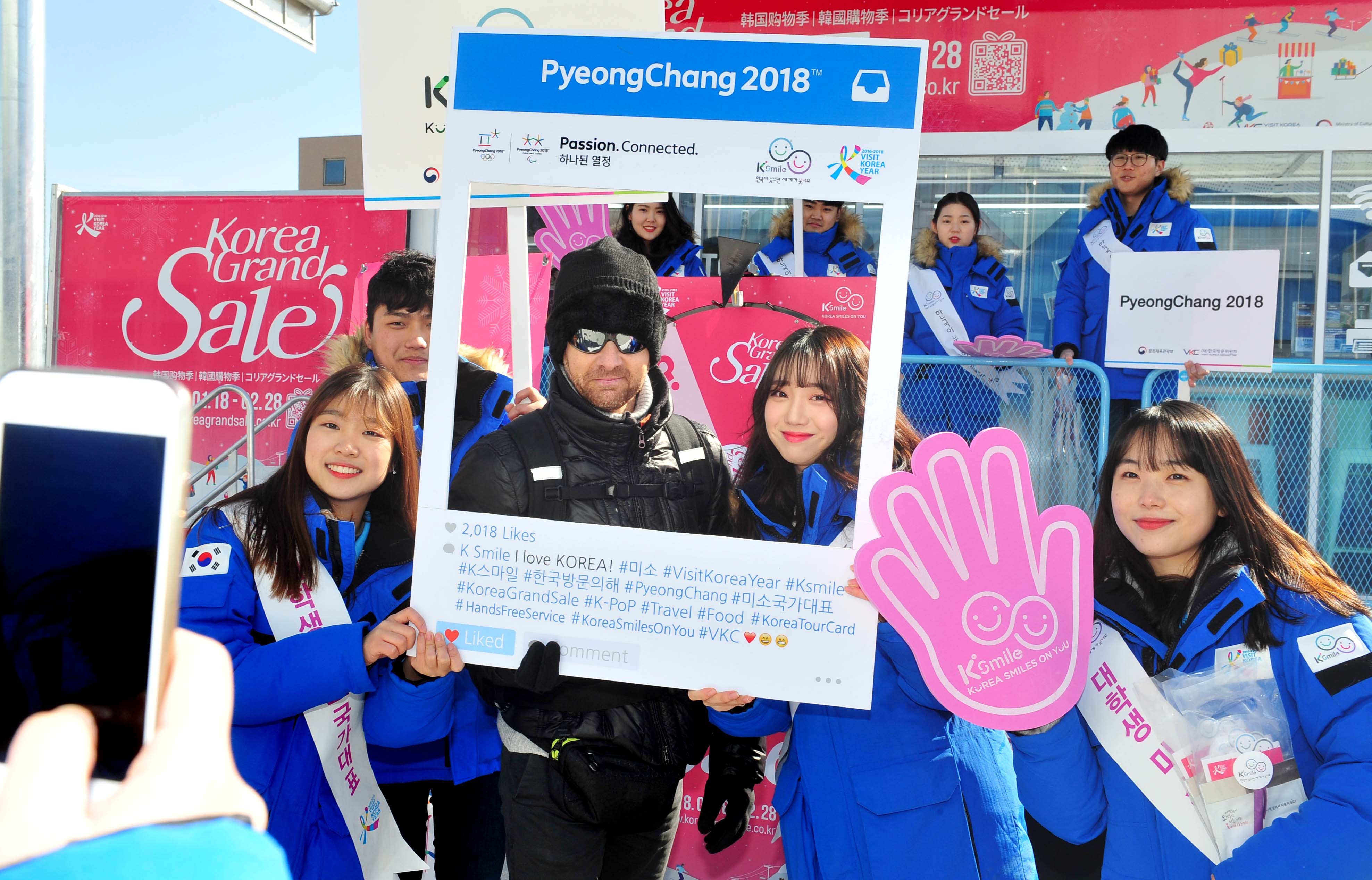 The K-Smile campaign, launched in celebration of
the PyeongChang 2018 Olympic Winter Games, will be spread out over three sessions
to welcome foreign tourists visiting Korea during the Olympics period.
The Visit Korea Committee will continue its efforts for foreigners
to make the most out of their stay in Korea and thoroughly enjoy the PyeongChang Winter Olympic Games.
Do watch out for more!