Visit Korea Committee Activities
Title
Completion Ceremony for the 17th University Students' National Smile Team
Completion Ceremony for the 17th University Students' National Smile Team
On March 9, the Visit Korea Committee held the completion
ceremony of the 17th University Students' National Smile Team at the
Grand Hall of Tmark Grand Hotel Myeongdong in Jung-gu, Seoul.
The members of the 17th team held a welcome campaign in many places nationwide for locals and foreigners in celebration of the PyeongChang 2018 Olympic and Paralympic Winter Games.
At the awards ceremony, the most outstanding team and
individuals were presented awards in recognition of their efforts.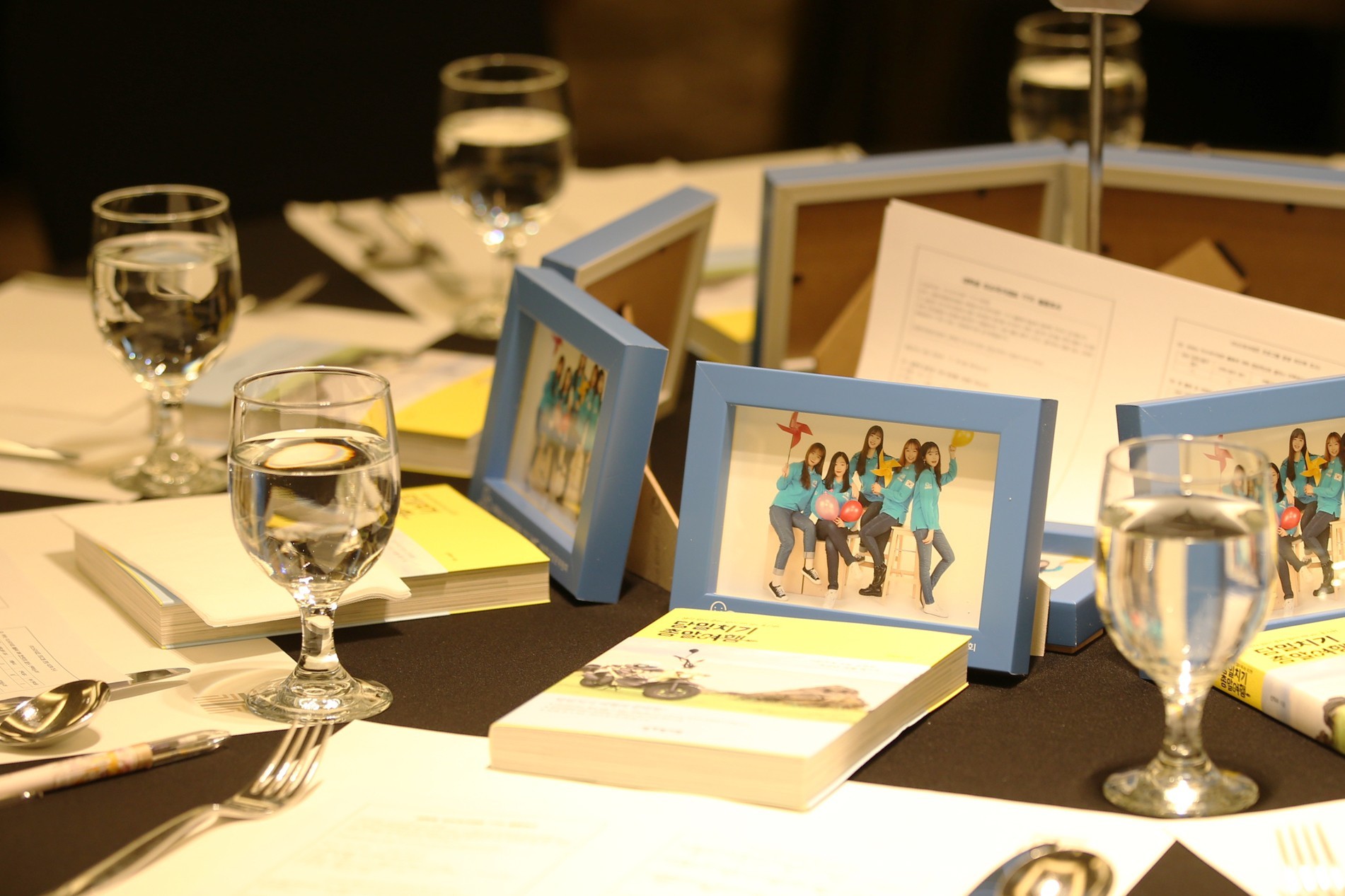 The Visit Korea Committee set the table with souvenirs to thank the members of the 17th team.
As more people gather, the hall soon filled with laughter and excited chatter.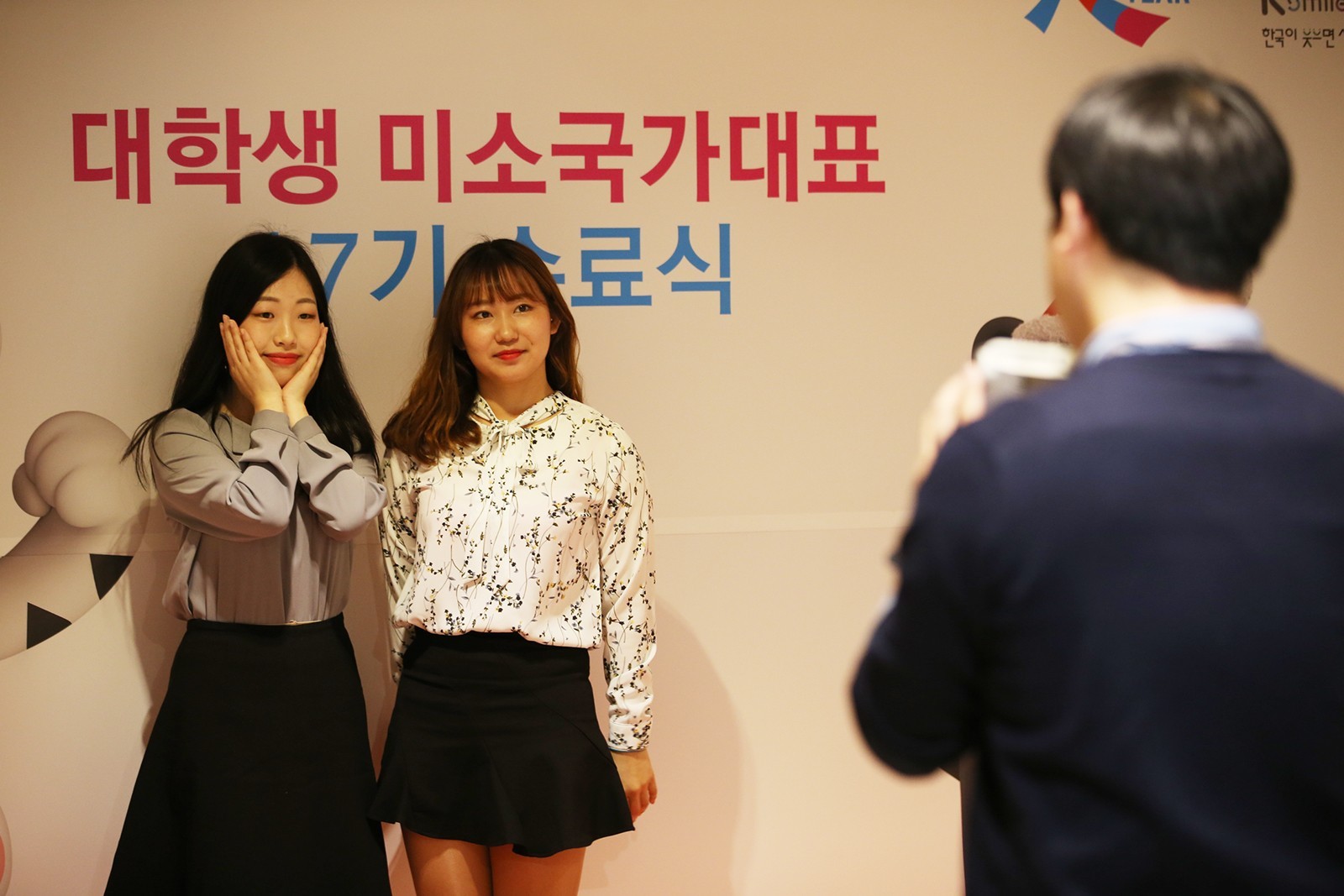 Here are some familiar faces from the 17th team.
The members posed for a photo at the photo zone.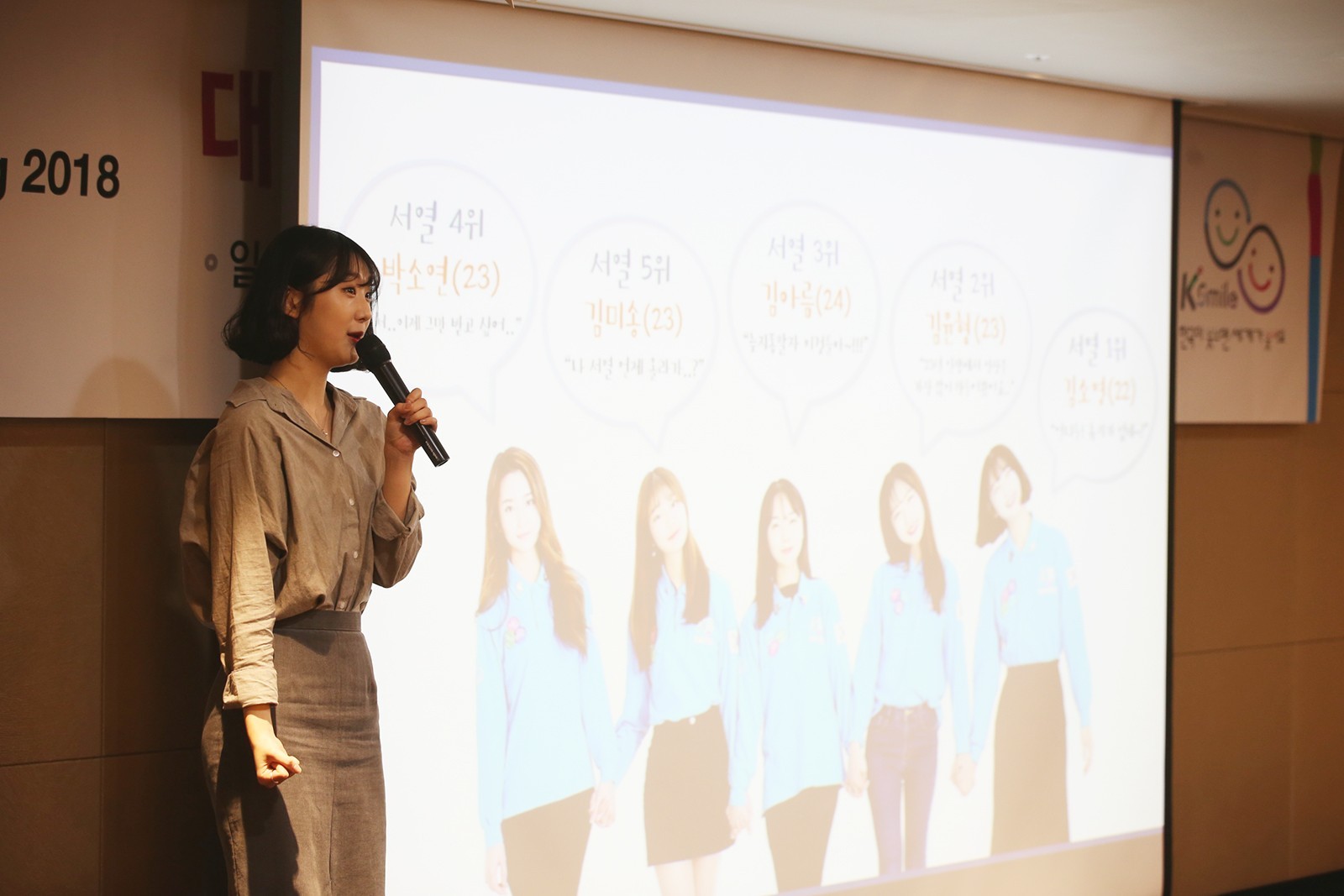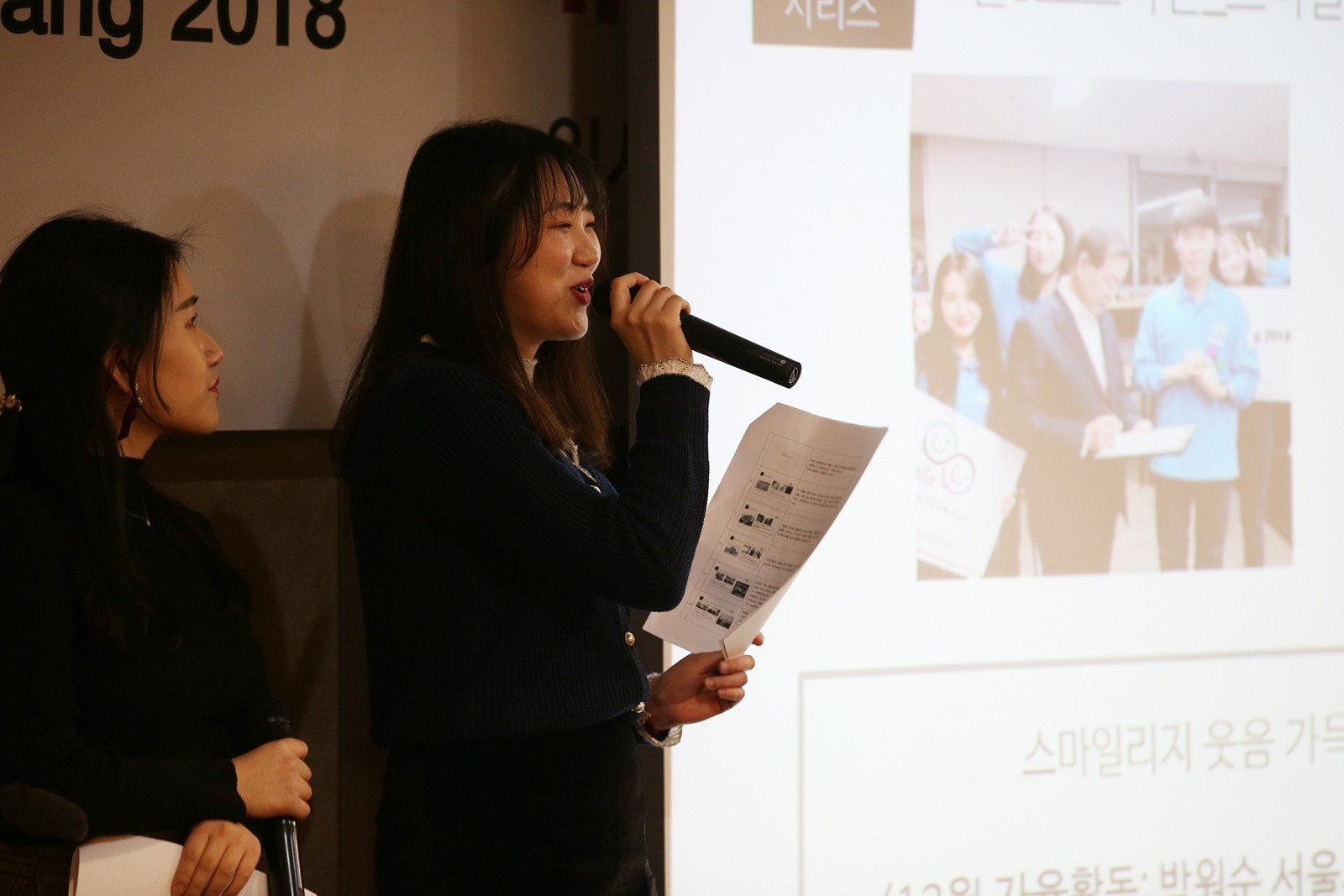 Next, the members gave a report on their activities.
They participated in various online and offline activities to raise awareness of Korean culture among foreigners.
Everyone felt touched by how passionate and dedicated they were even in the cold winter. ♥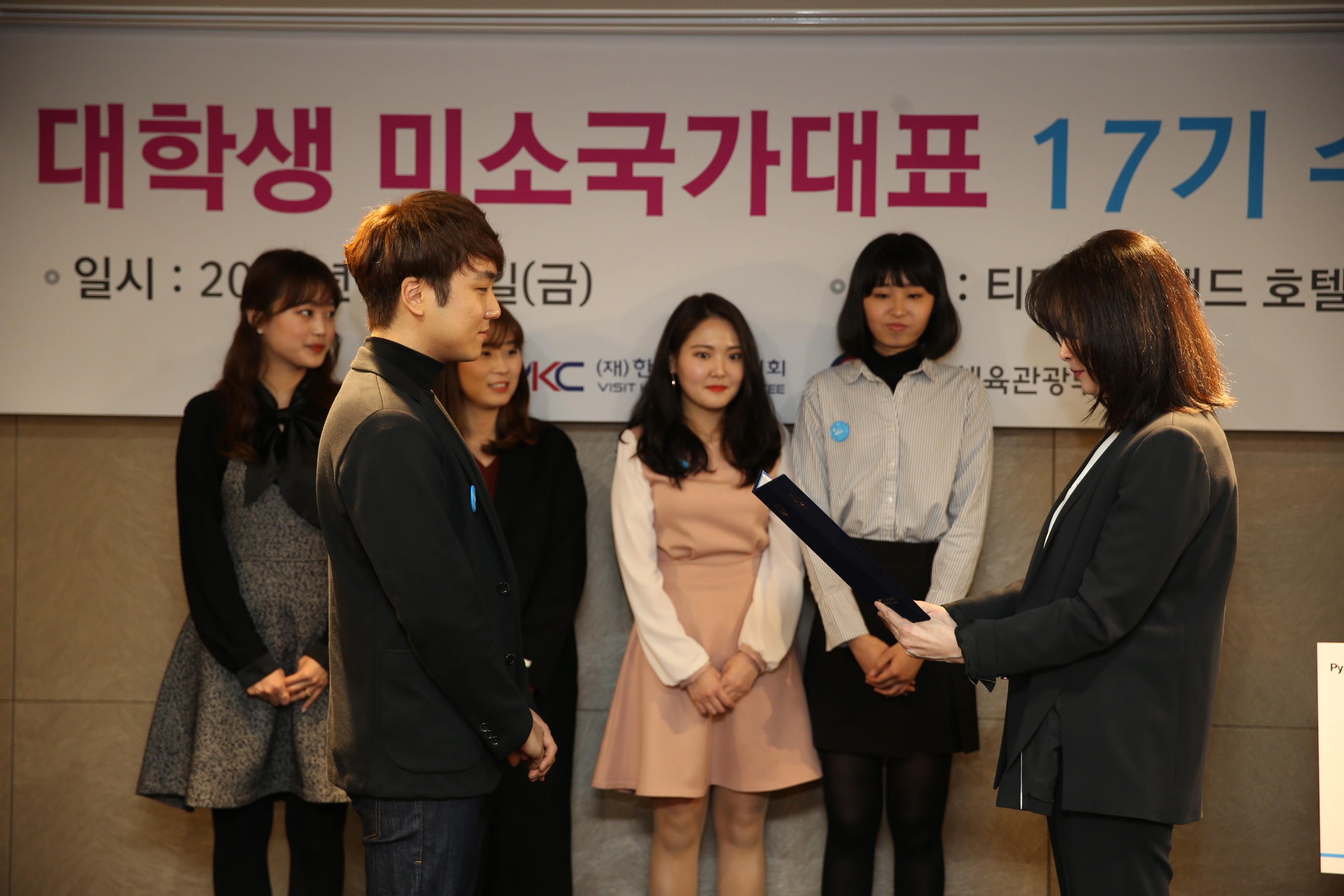 The completion ceremony kicked off with an opening declaration and an introduction of guests.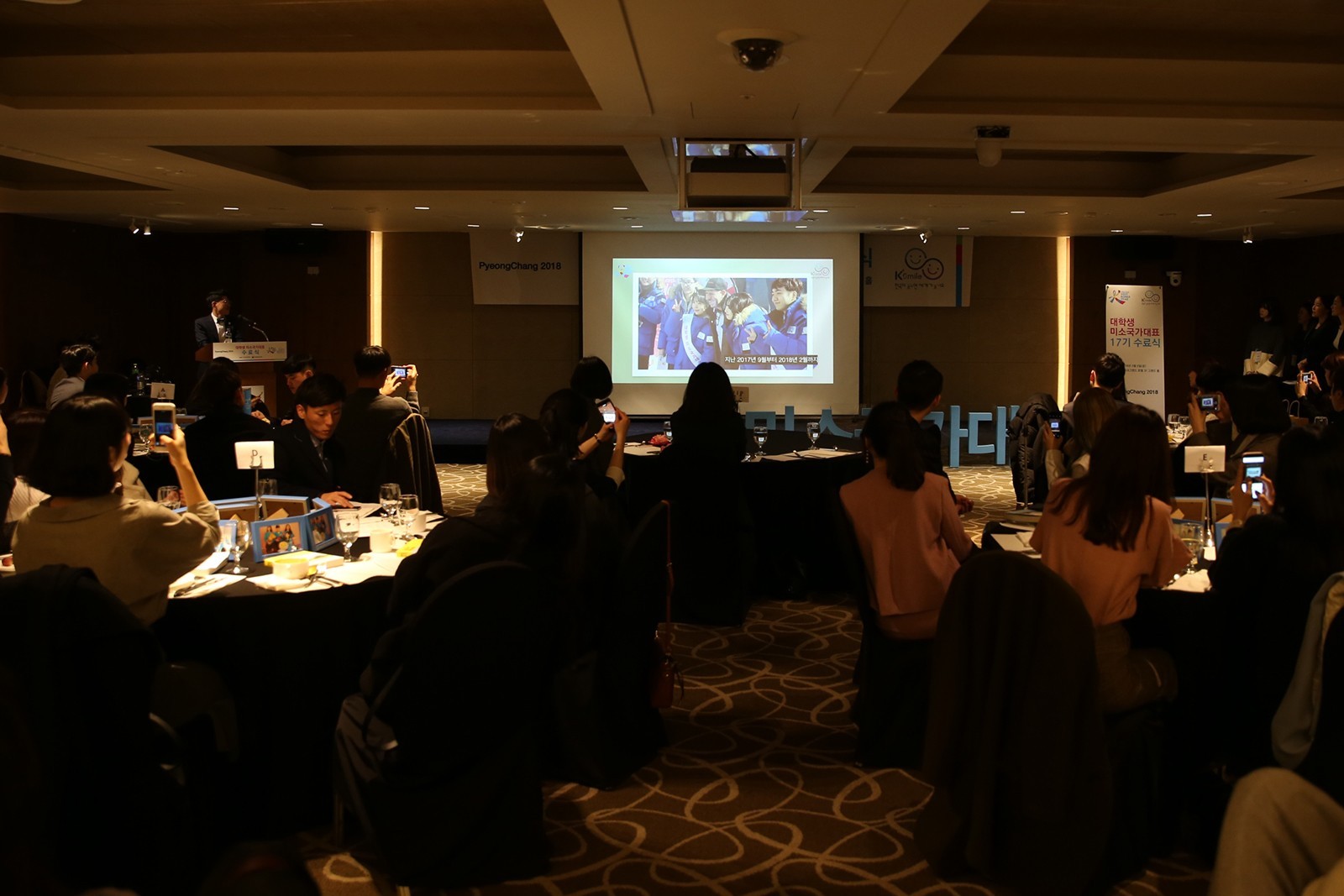 The key activities of the National Smile Team were compiled in a slide show.
Each photo brought back wonderful memories of the past.
Their unforgettable experience will be treasured for many years to come.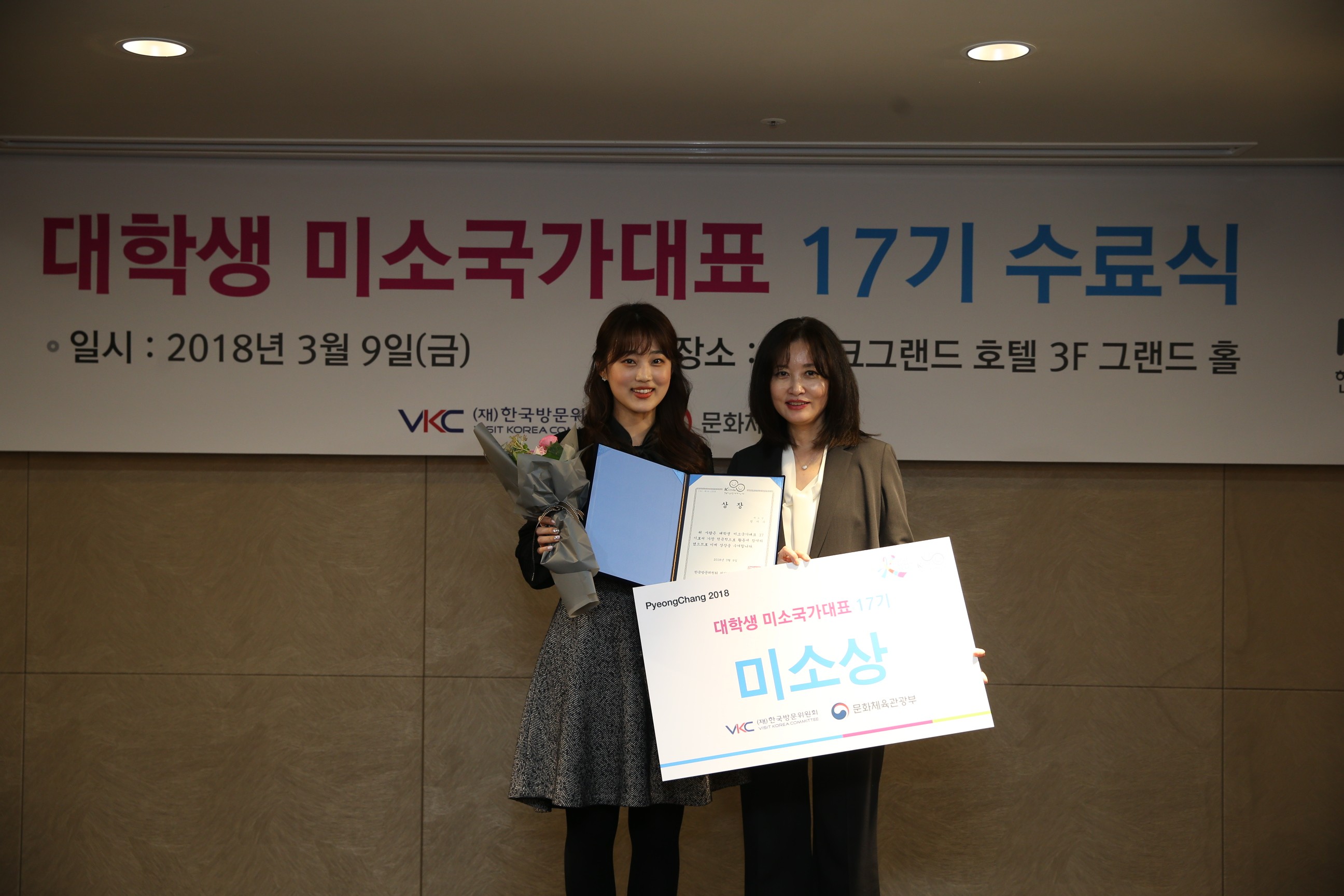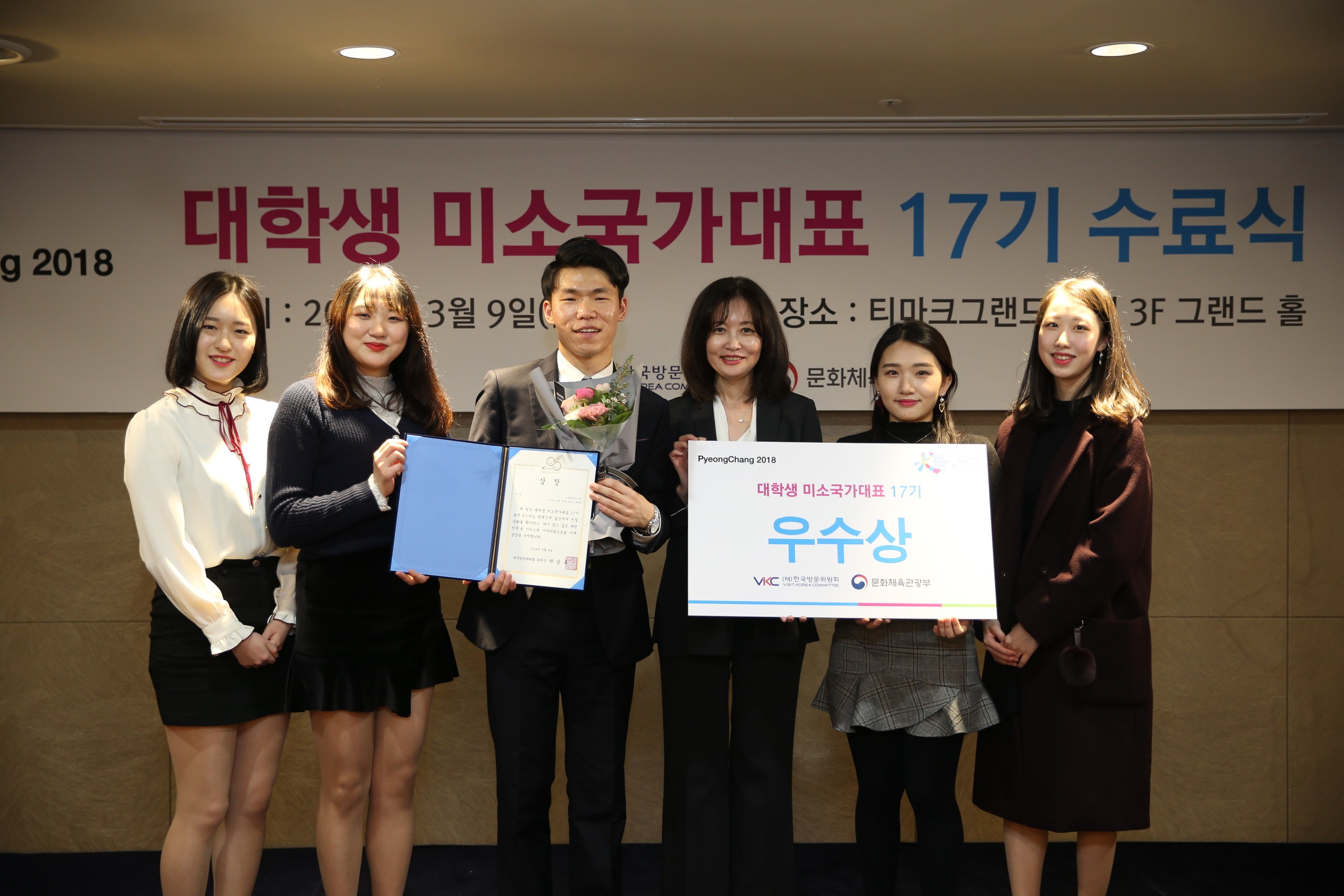 Finally, the members of the National Smile Team received certificates of completion for their activities.
They were proud of their certificates and medals.
Congratulations. : )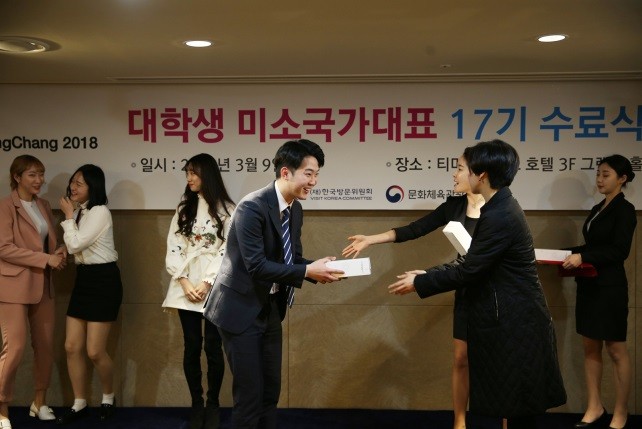 Let's not forget the lucky draw event.
The lucky winners were randomly picked by Visit Korea Committee staff.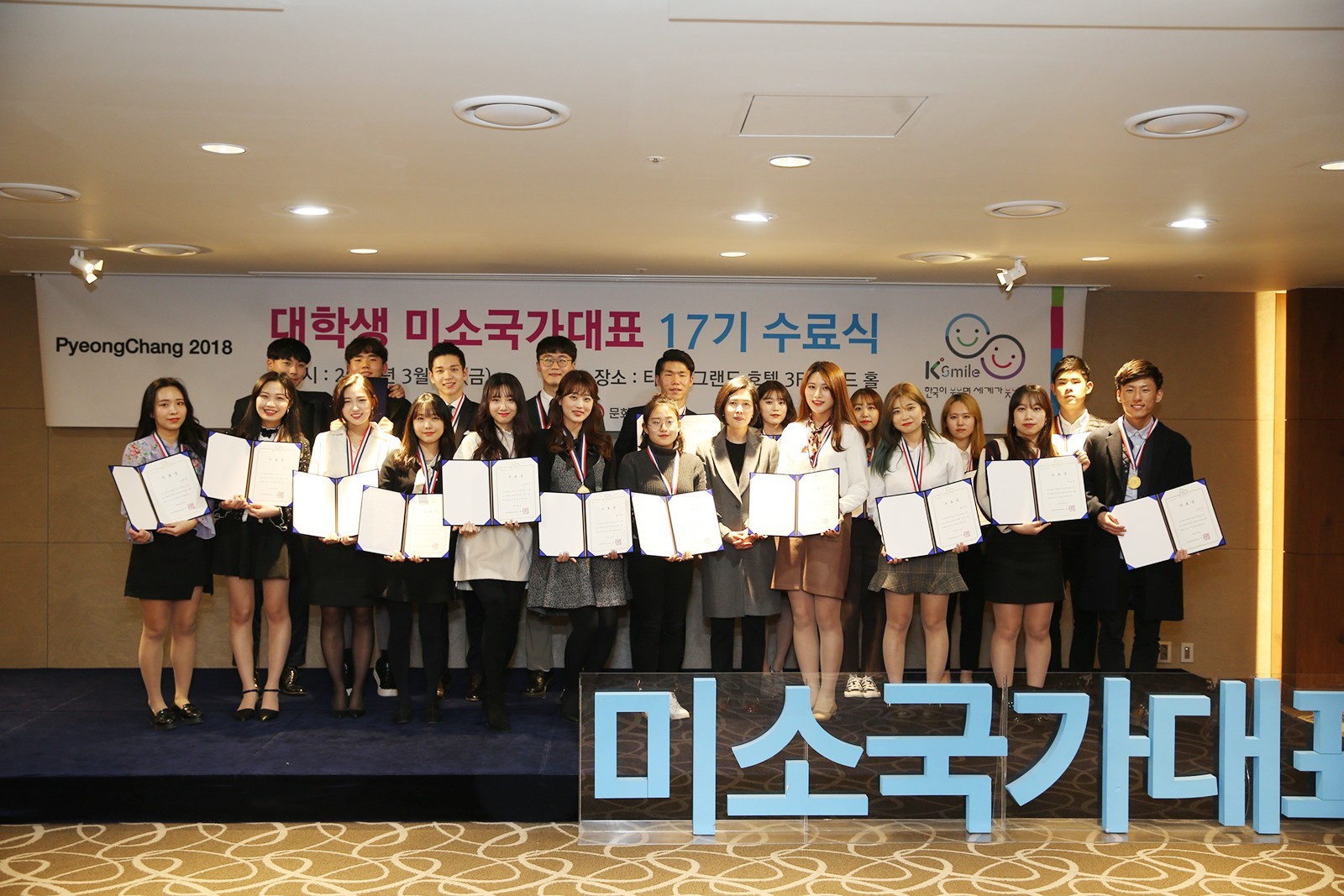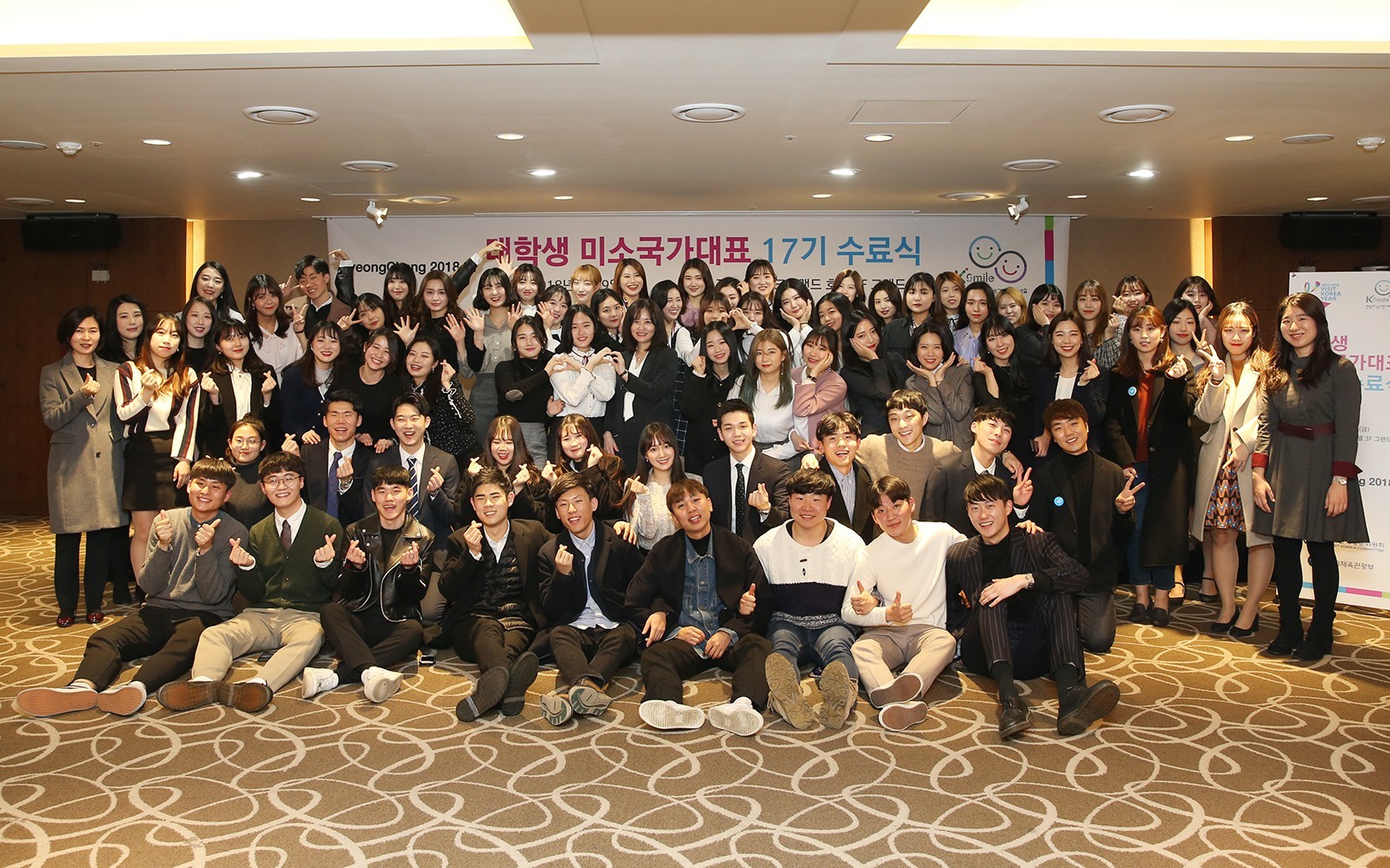 The ceremony ended in a happy, festive atmosphere.
Once again, thank you to all members of the National Smile Team for doing their part in spreading Korea's hospitality culture! Do continue to reach out to others with your beautiful smiles.
The Visit Korea Committee wishes all the best to the National Smile Team. 😀