Visit Korea Committee Activities
Title
"We Are the Republic of Korea!"Launch Ceremony Takes Place for 17th Global Promotional Delegation for Korean Culture and Touris
"We Are the Republic of Korea!"
Launch Ceremony Takes Place for 17th Global Promotional Delegation
for Korean Culture and Tourism
On January 9, the Visit Korea Committee and the Voluntary Agency Network of Korea (VANK)
organized a launch ceremony for the 17th Global Promotional Delegation for
Korean Culture and Tourism at the National Museum of Korea.
-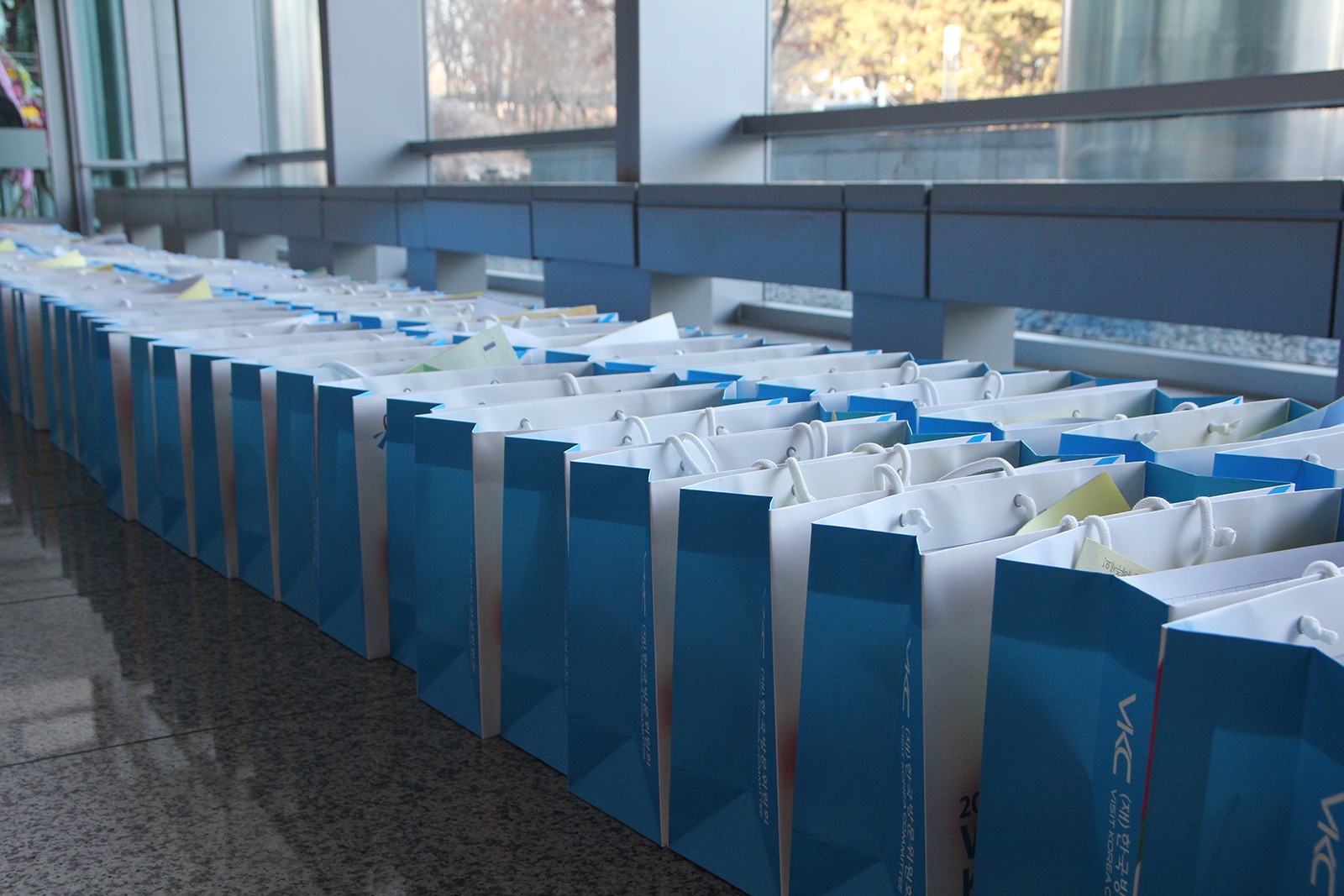 About 500 students, from middle school to college, were appointed as members after beating off stiff competition. They were given a warm welcome with a set of souvenirs and promotional materials.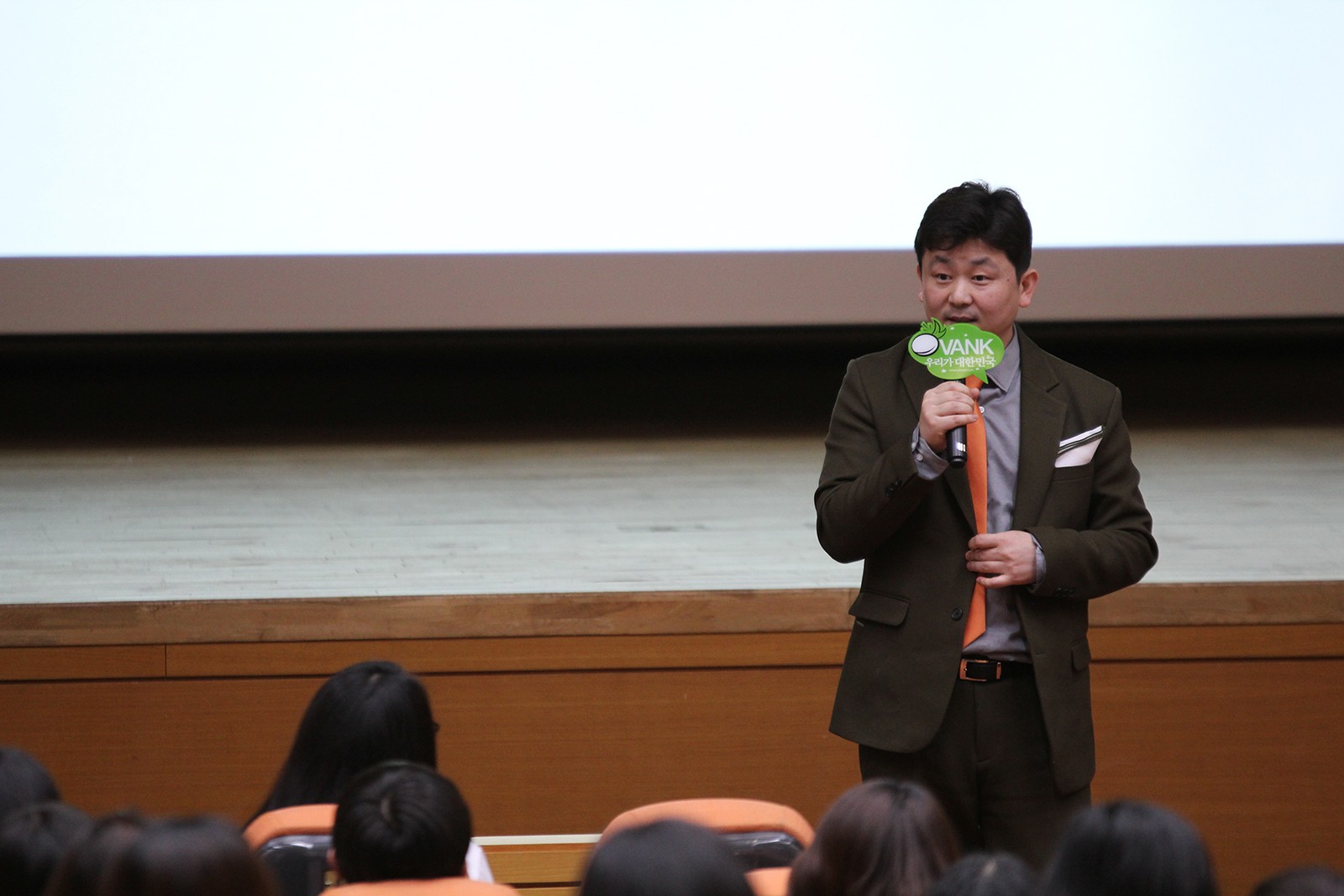 The ceremony kicked off with a speech by Park Gi-tae, who is serving as the director of the VANK.
He shared several effective ways of promoting Korea to foreigners!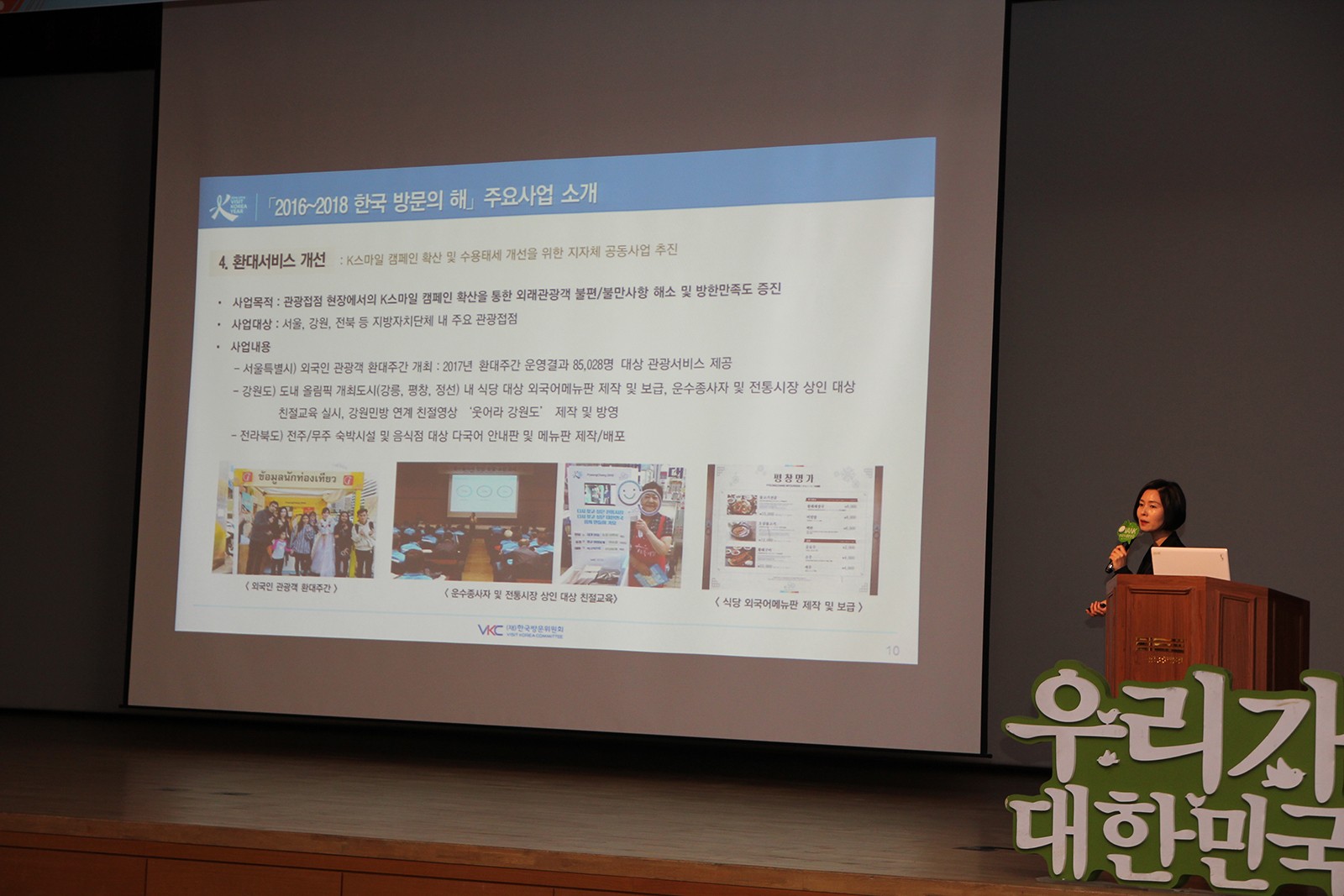 Next, Service Improvement Team Leader Lee Eunjung of the Visit Korea Committee
introduced the various programs of the Visit Korea Committee.
She told students about the committee's programs launched in celebration of the 2016–2018 Visit Korea Year, and the kindness campaign, which aims to make Korea a country where foreigners would like to visit again.
We look forward to everyone, including the National Smile Team and the VANK's delegates,
playing their part in spreading warm smiles throughout Korea.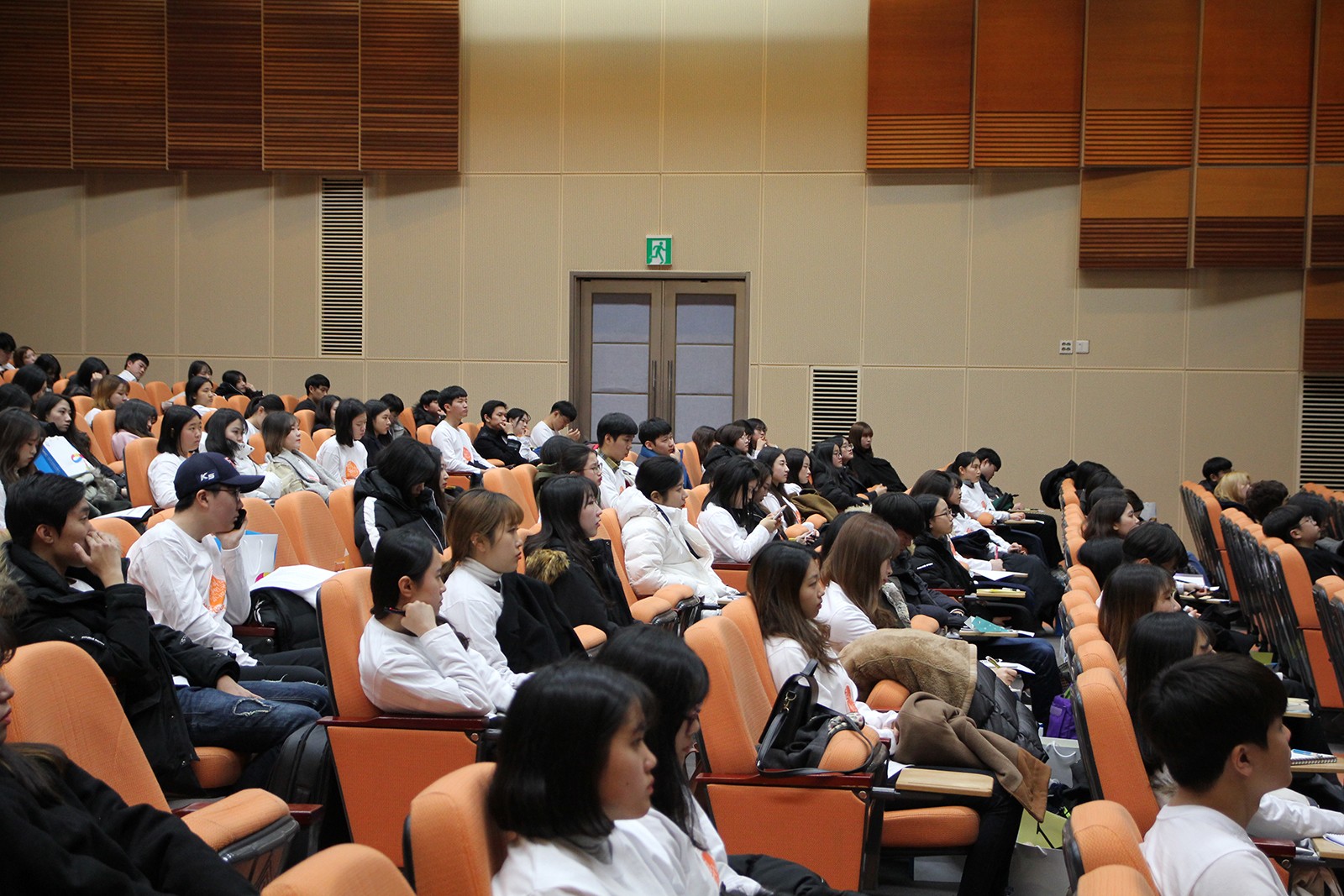 Even though it was their first day, the delegates listened attentively throughout the lecture.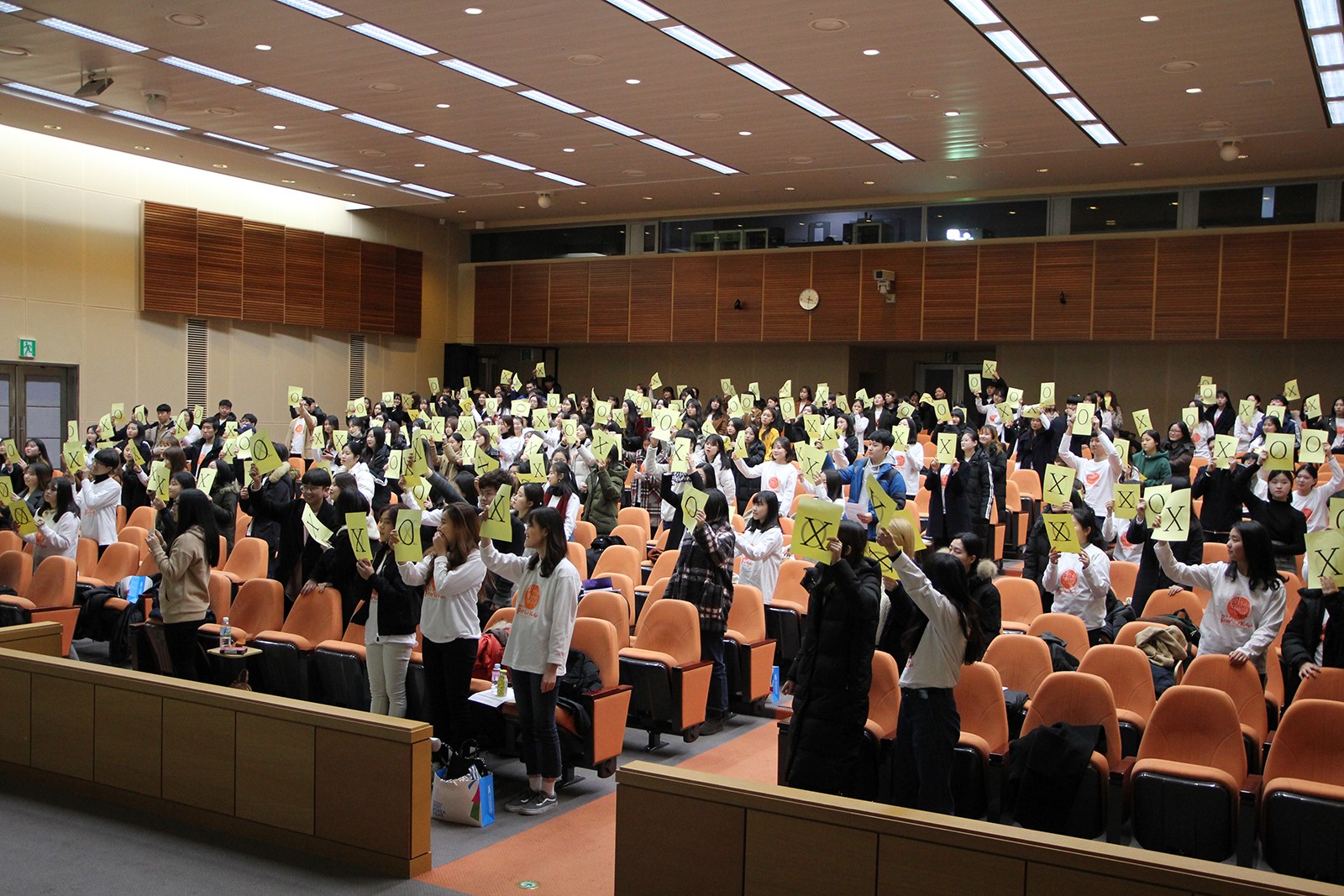 The lecture was followed by a golden bell quiz.
Everyone put up a good fight, and it was a close match from beginning to end.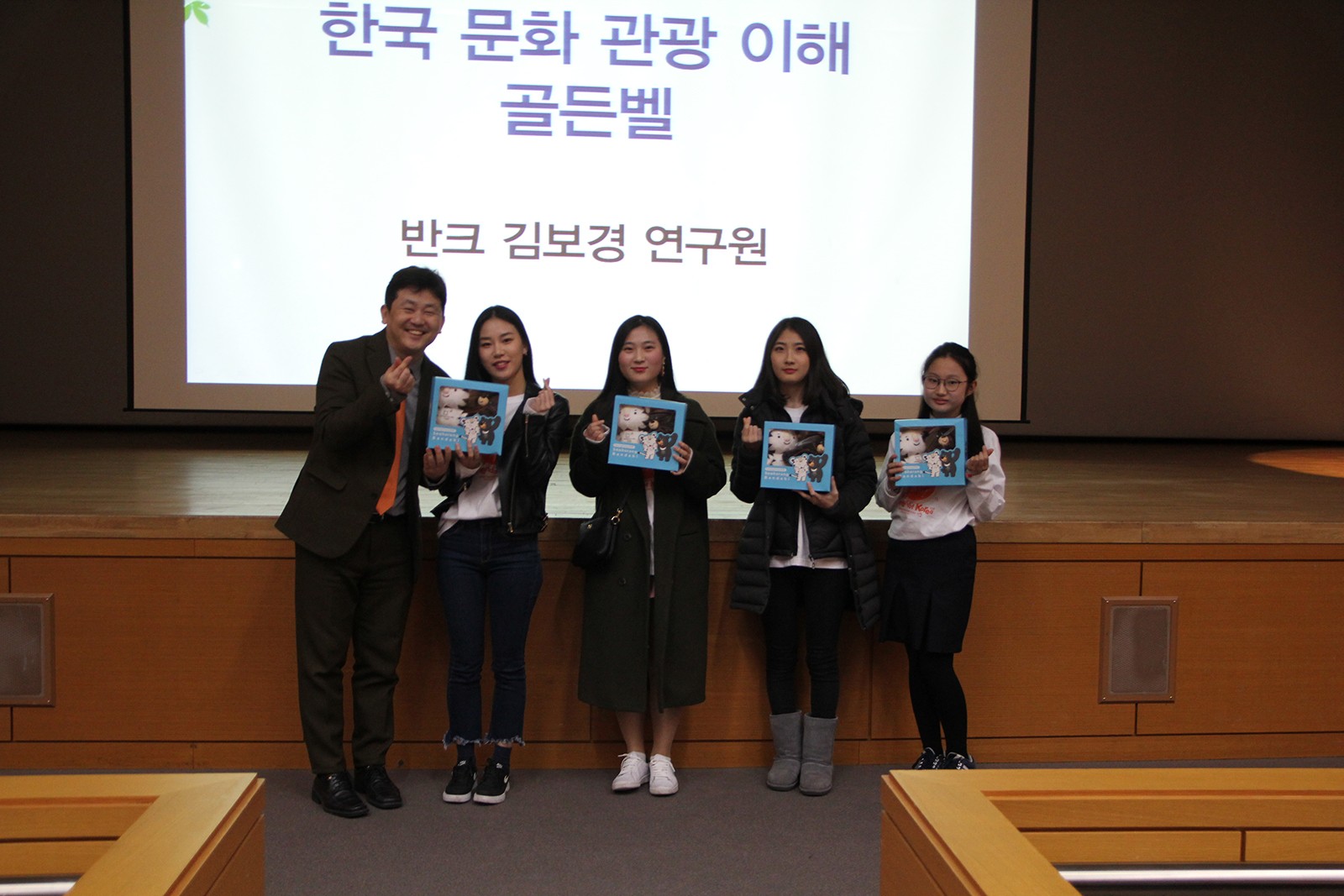 The final four remaining in the quiz!
They were awarded dolls of Soohorang and Bandabi,
the official mascots of the PyeongChang 2018 Olympic and Paralympic Winter Games.
Congratulations!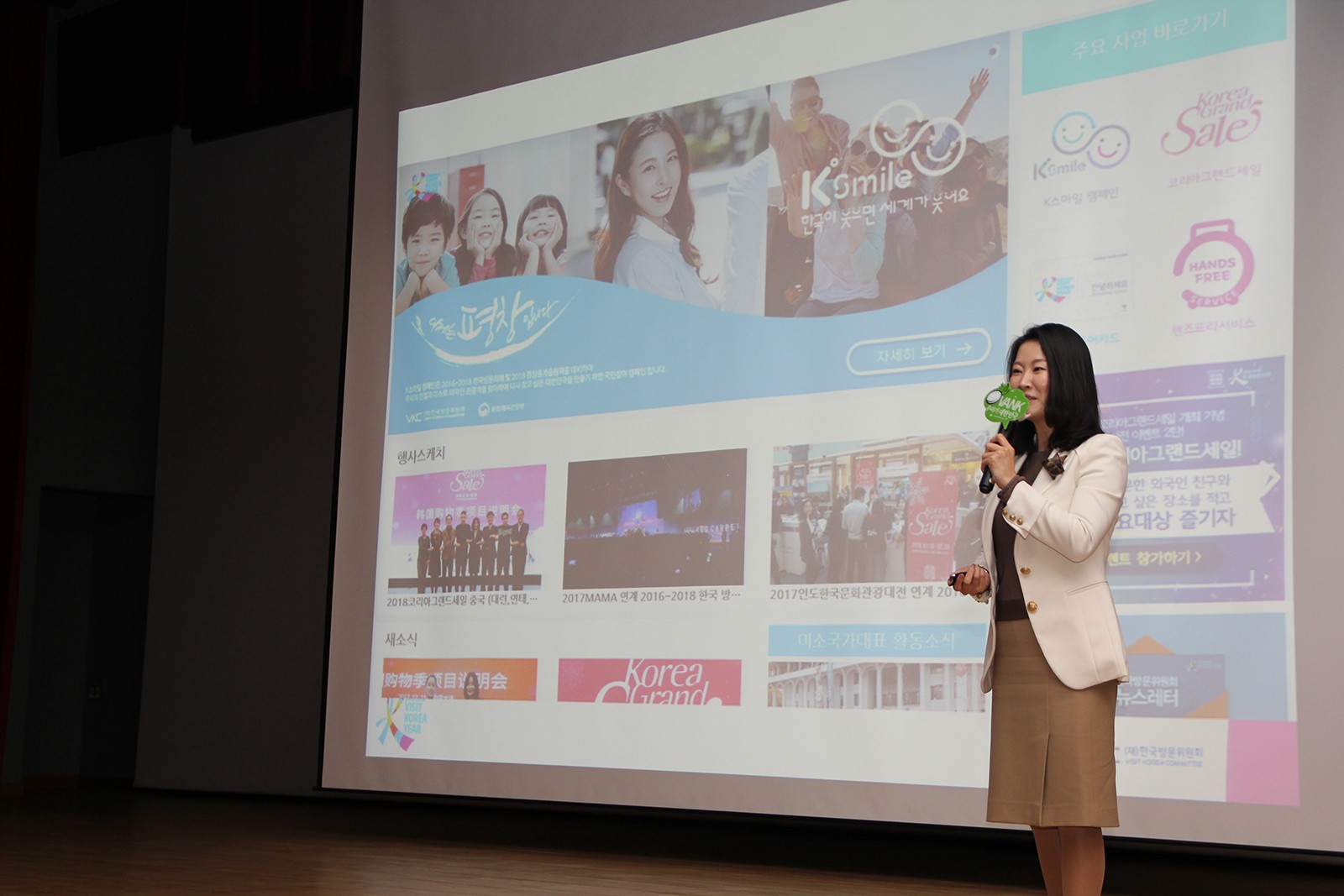 Next was a global etiquette training session as practice for the
K-Smile Campaign ahead of the PyeongChang 2018 Winter Olympics.
Etiquettes must be observed at all times.
They are all the more important when interacting with foreign tourists.
This informative session covered the basic rules of etiquettes.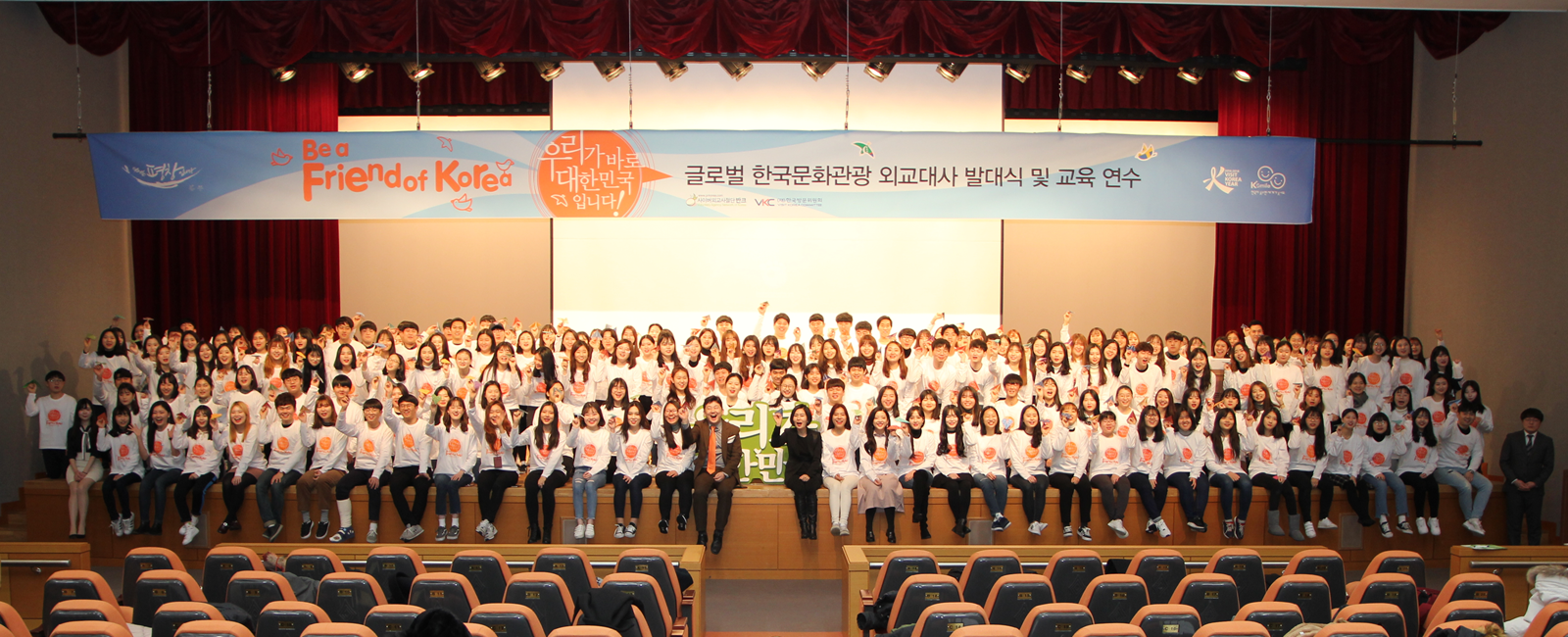 The launch ceremony ended with a commemorative group photo.
We look forward to the new delegates doing their part to welcome foreign tourists
next month at the PyeongChang 2018 Olympic and Paralympic Winter Games.