Visit Korea Committee Activities
Title
Korea Grand Sale 2018 Briefing Held Successfully in China (Dalian, Yantai, Shanghai)
Korea Grand Sale 2018 Briefing Held Successfully in China (Dalian, Yantai, Shanghai)
Did you know that the Korea Grand Sale—Korea's largest nationwide all-in-one festival of shopping,
cultural experiences, and sightseeing for foreign travelers—is starting next month?
The Visit Korea Committee held briefing sessions for the Korea Grand Sale in Dalian, Yantai, and Shanghai, China to inform more foreigners about attractive benefits they can enjoy in Korea at the festival period.
Below are pictures from the Dalian session, held on December 15.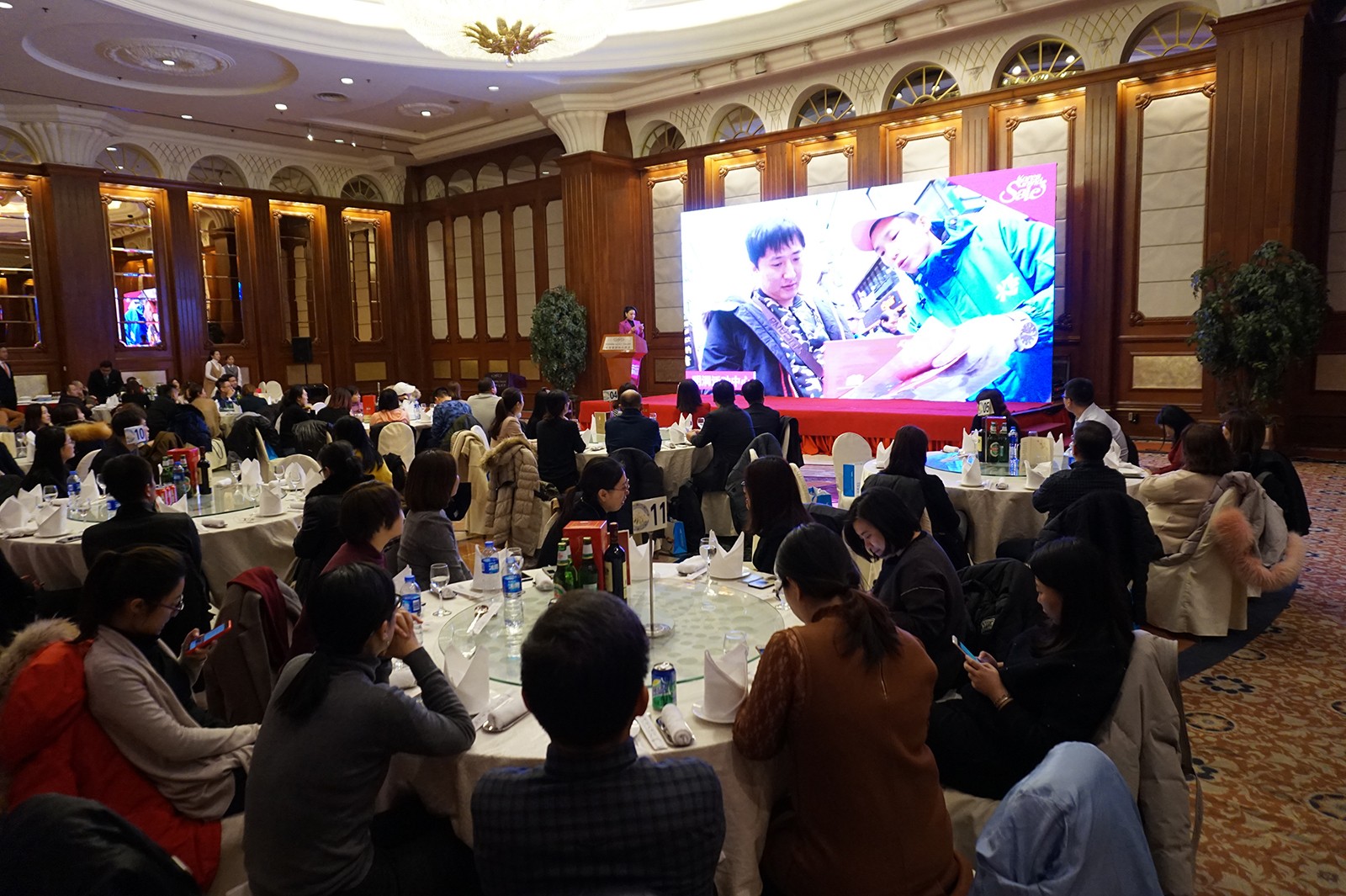 The Visit Korea Committee played a video clip introducing its programs.
Travelers visiting Korea will be able to enjoy a variety of benefits in popular attractions throughout the country. : )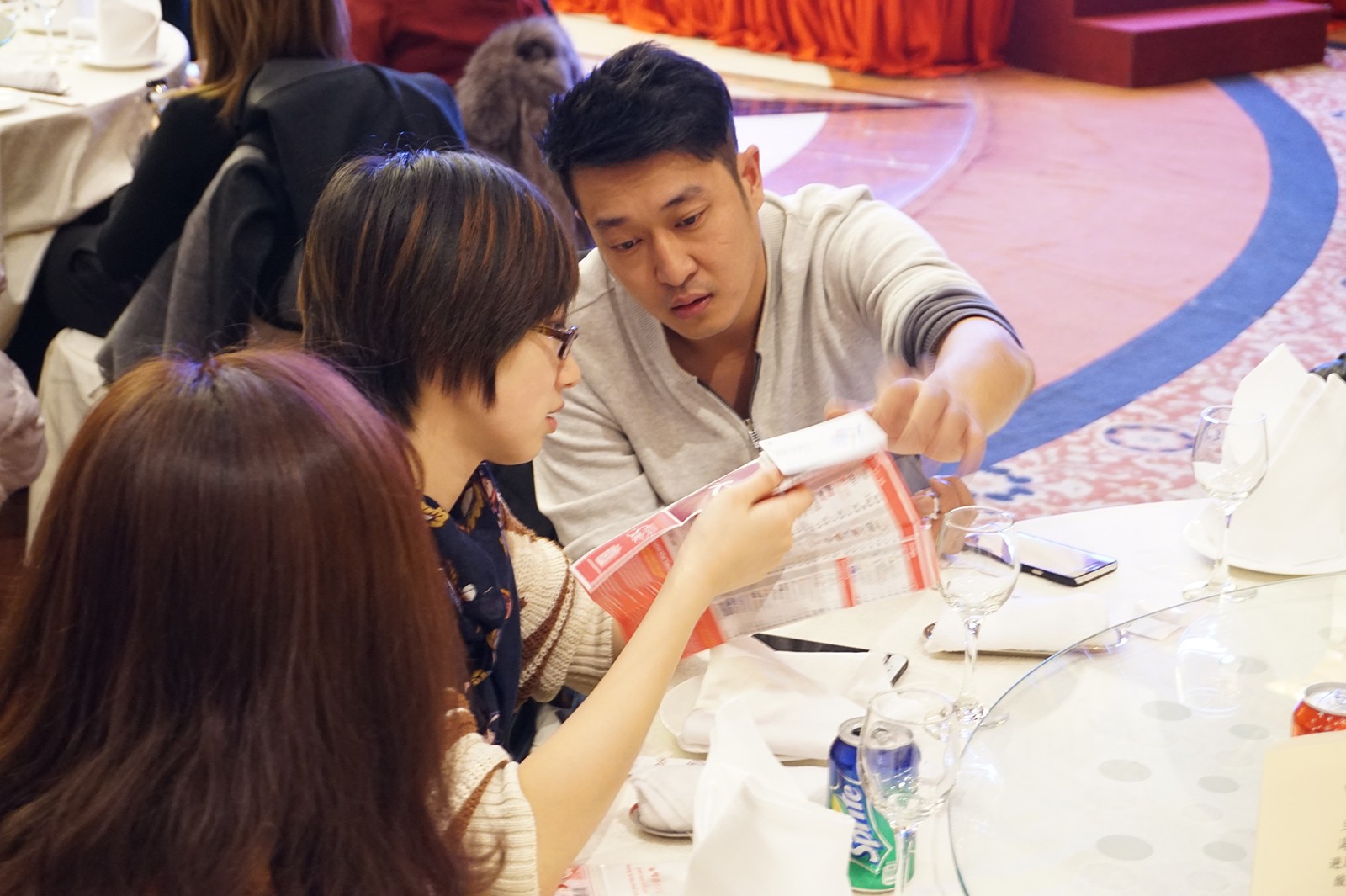 The attendees looked over the leaflet and were impressed by our efforts.
The attendees had the opportunity to enter a prize draw.
The lucky winner of air tickets to Korea was envied by many.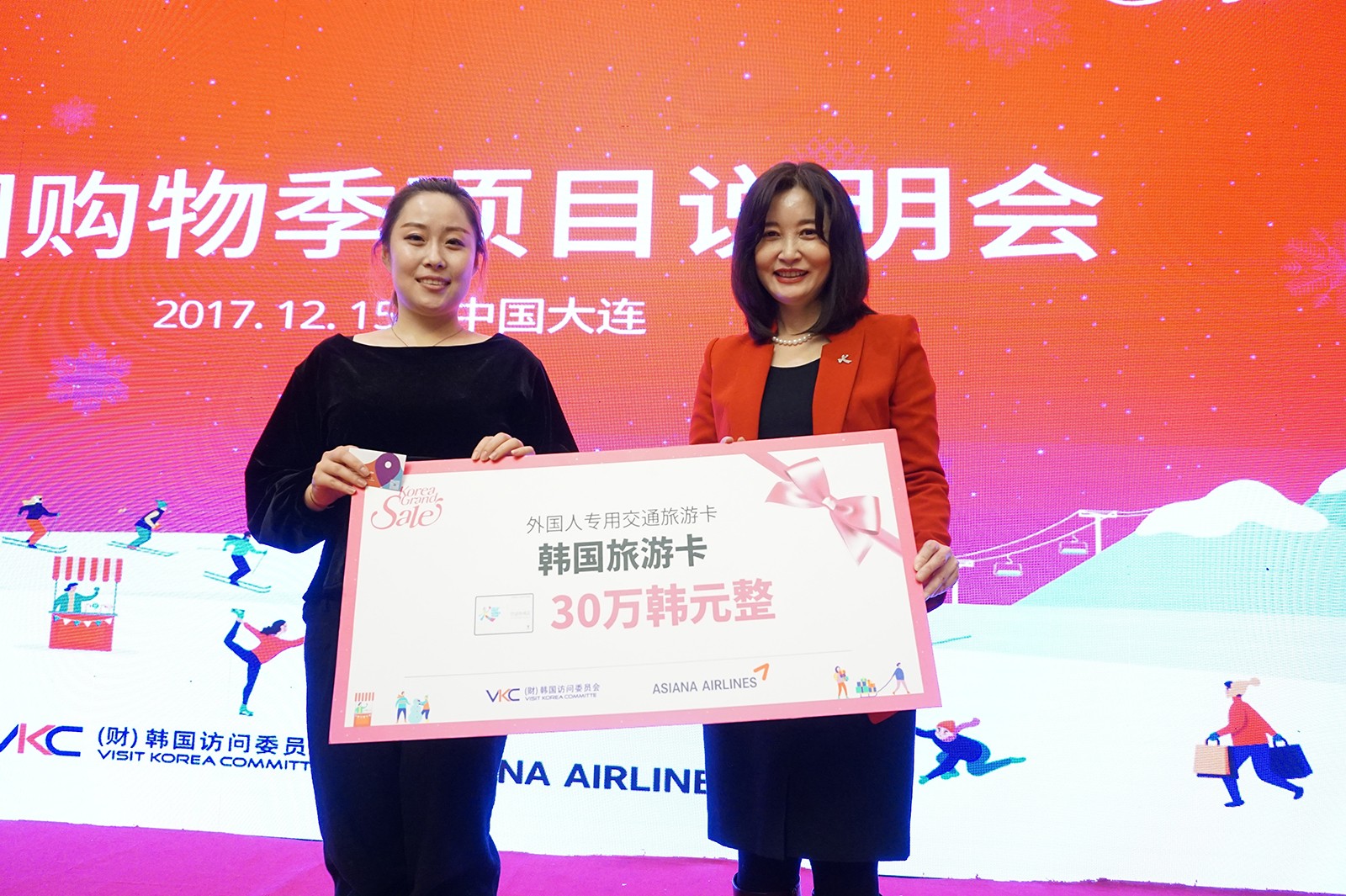 The Korea Tour Card was another attractive prize.
The card, which makes traveling in Korea more enjoyable and convenient, was presented to the winner by Secretary-General Han Kyung-ah herself.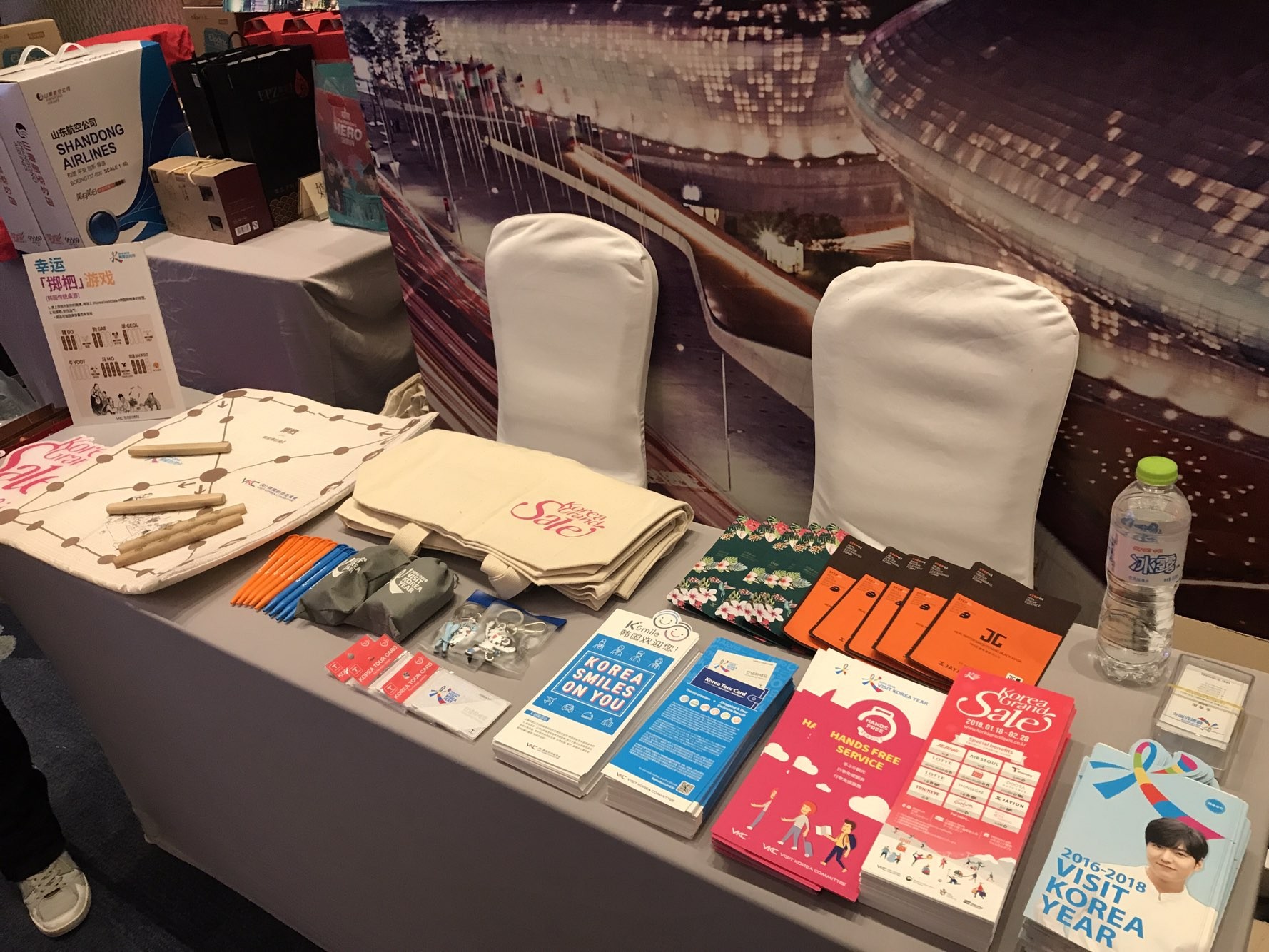 At the Yantai briefing held on December 16, the Visit Korea Committee opened its own booth.
Many attendees were drawn to our special event of Yut, a traditional game in Korea.
As always, the Korean souvenirs were incredibly popular.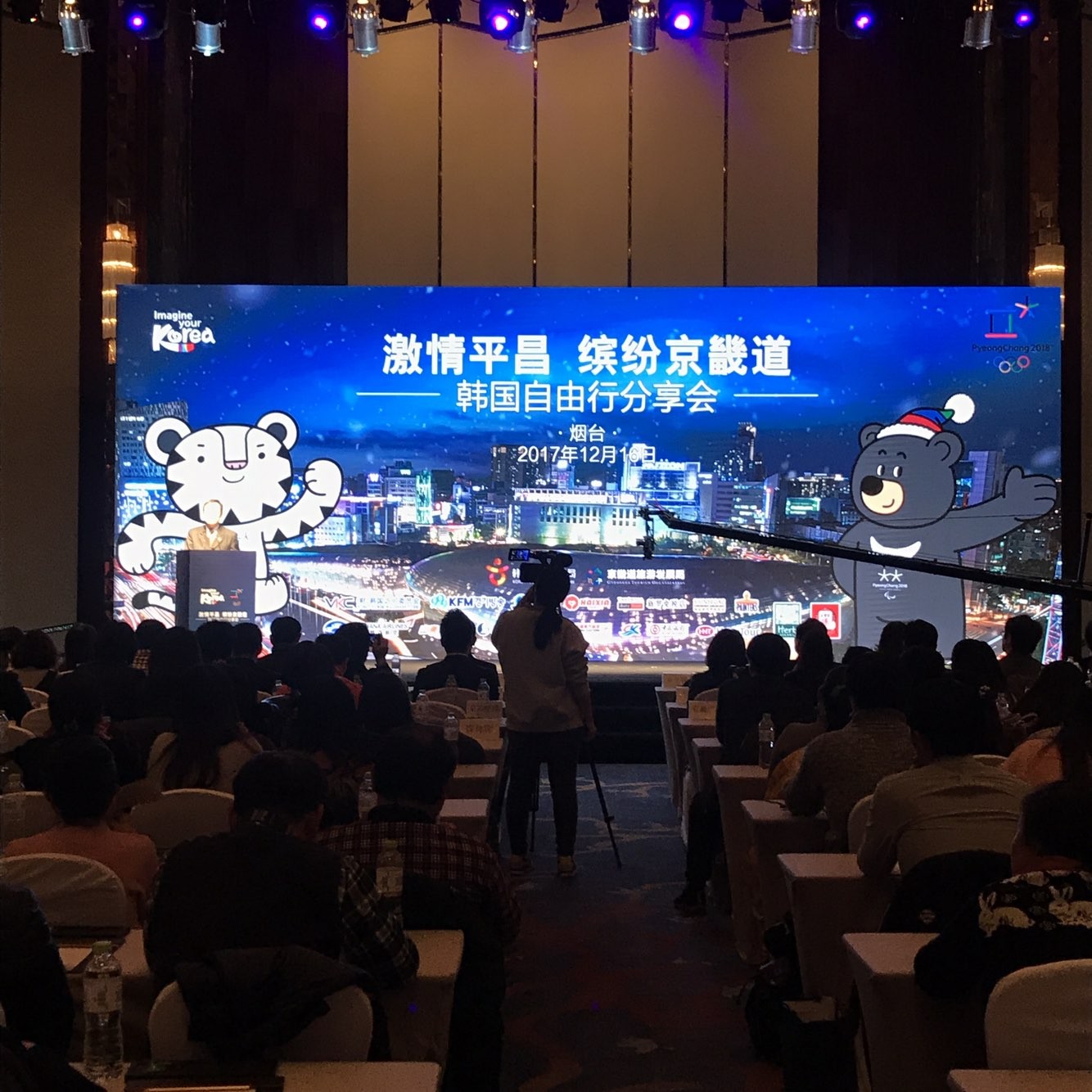 The briefing began in the presence of a huge crowd.
With a higher number of tourists expected in Korea for the PyeongChang 2018 Winter Olympics, the upcoming Korea Grand Sale offers more benefits than ever. 🙂
Visitors can access local information and tourist services from the
wheeled Tourist Service Center (TSC) running throughout Korea.
Do visit the TSC at various landmark venues, including Gangwon Province, the host of the Winter Olympics.
The third briefing session of the Korea Grand Sale was held in Shanghai on December 19.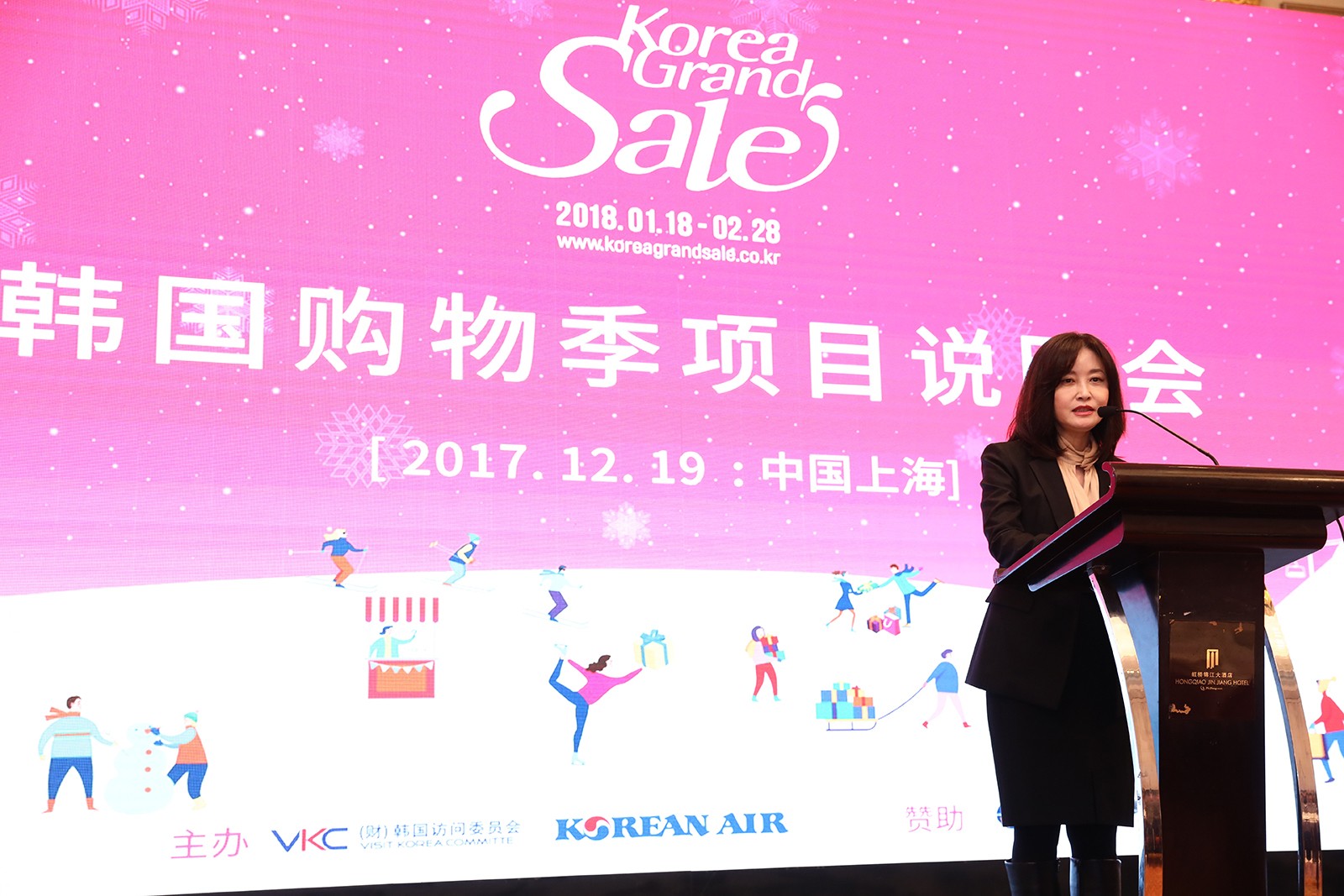 The session kicked off with a welcoming speech by Secretary-General Han Kyung-ah.
We were excited to learn about the new companies and organizations who will be participating next year.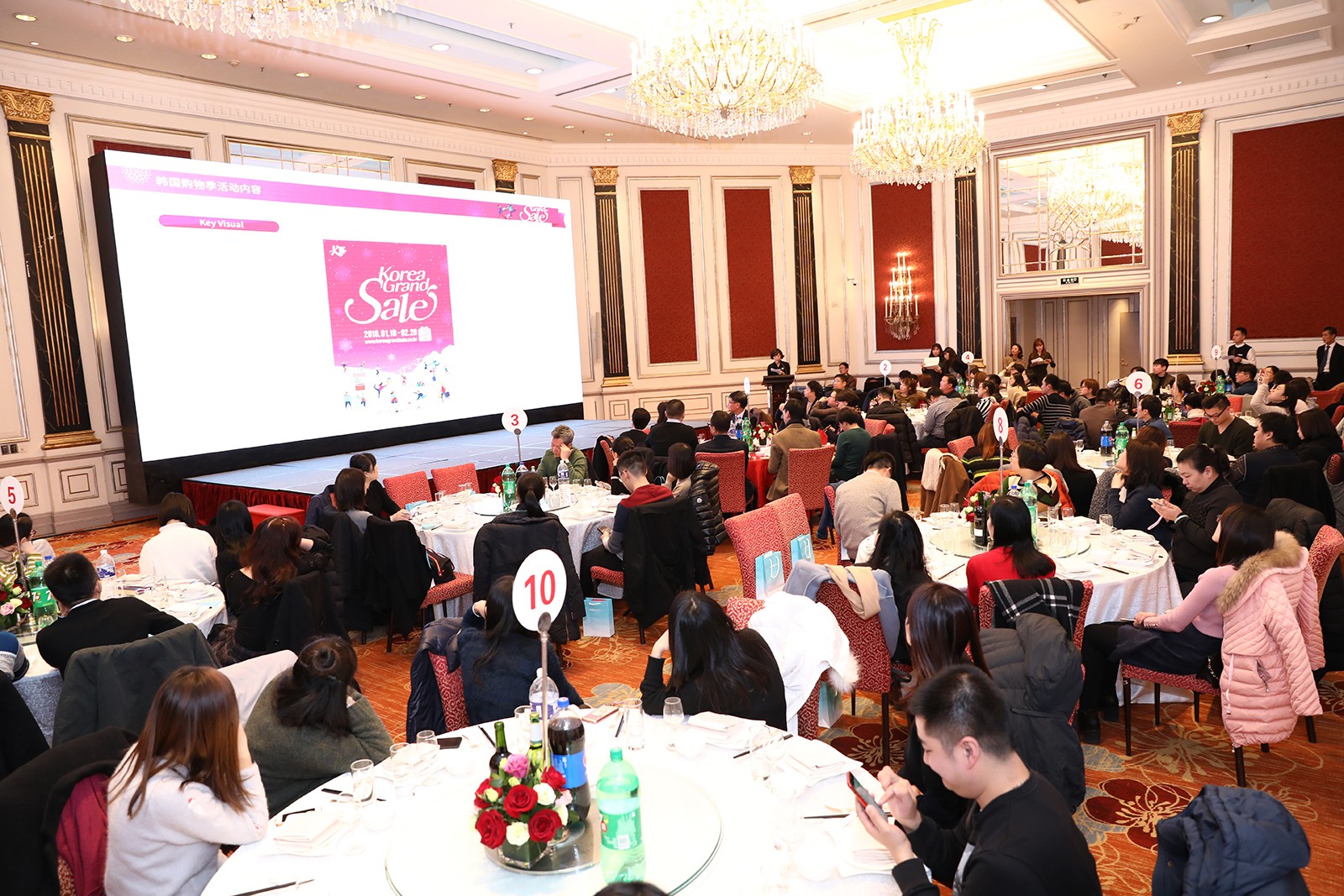 Just the poster alone was enough to give a big expectation of the new year to begin.
The sale offers not only discounts, but also a ton of fun events for tourists.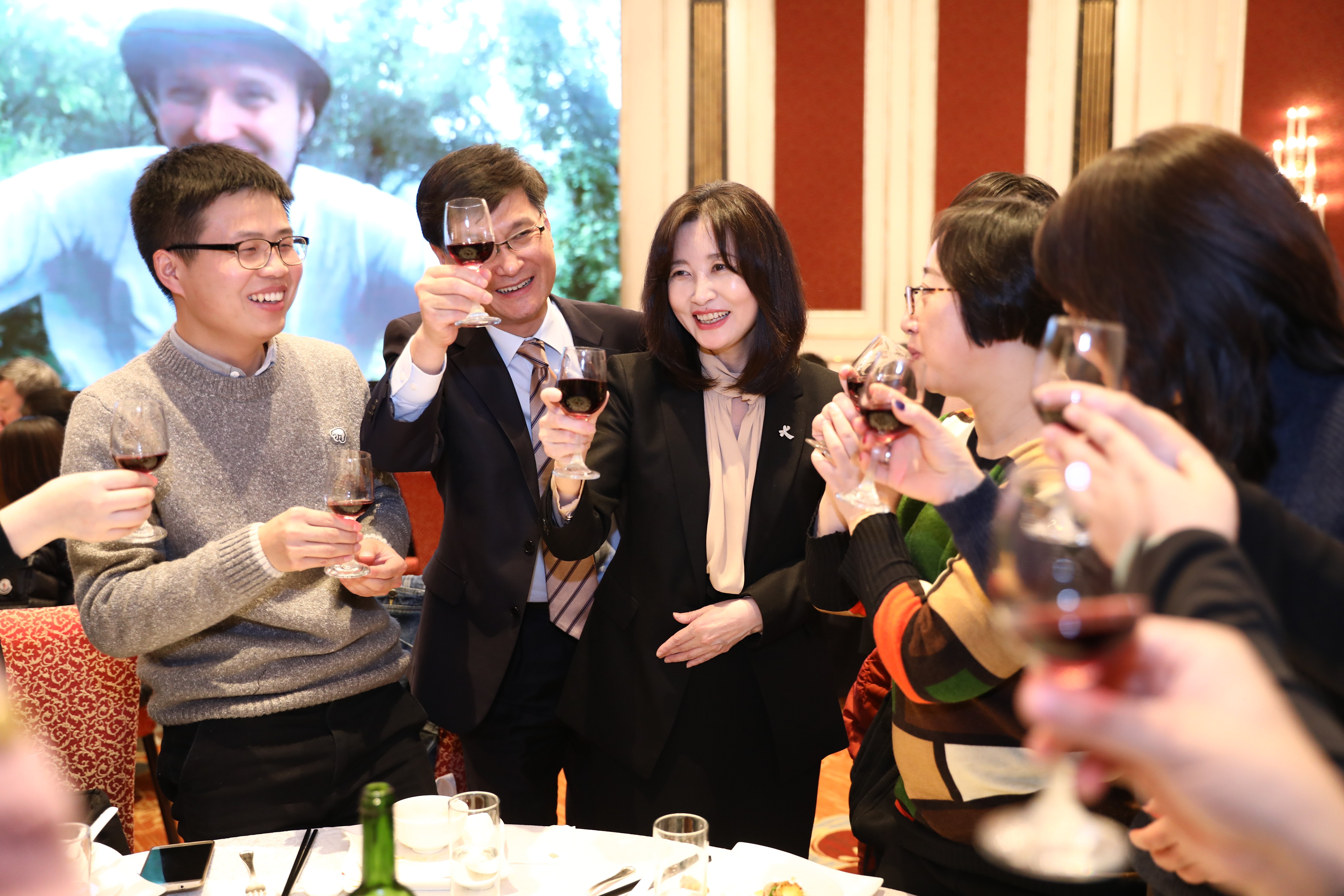 A banquet was held at the end of the session. Secretary-General Han Kyung-ah interacted with each and every attendee, sharing her anticipation of the Korea Grand Sale.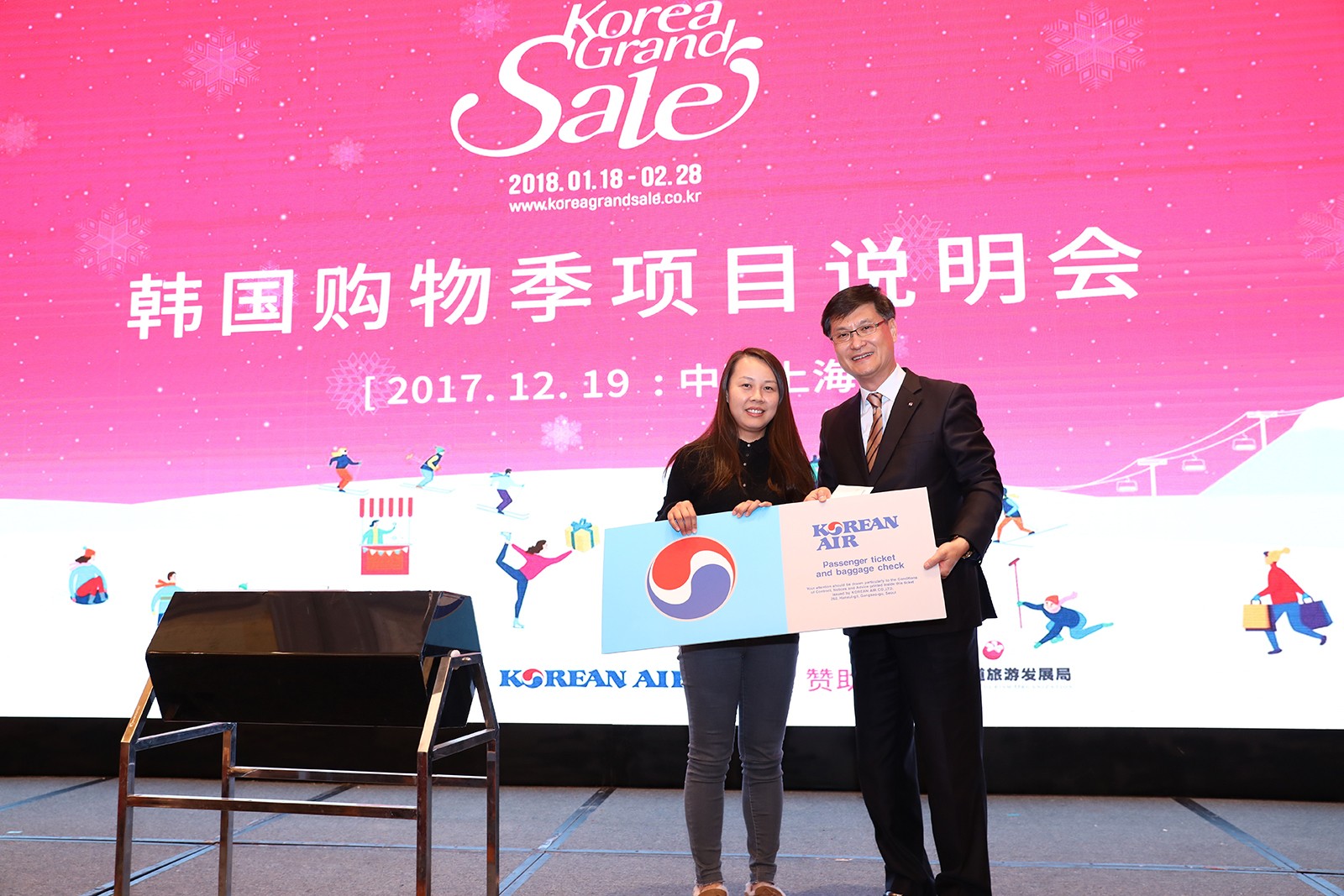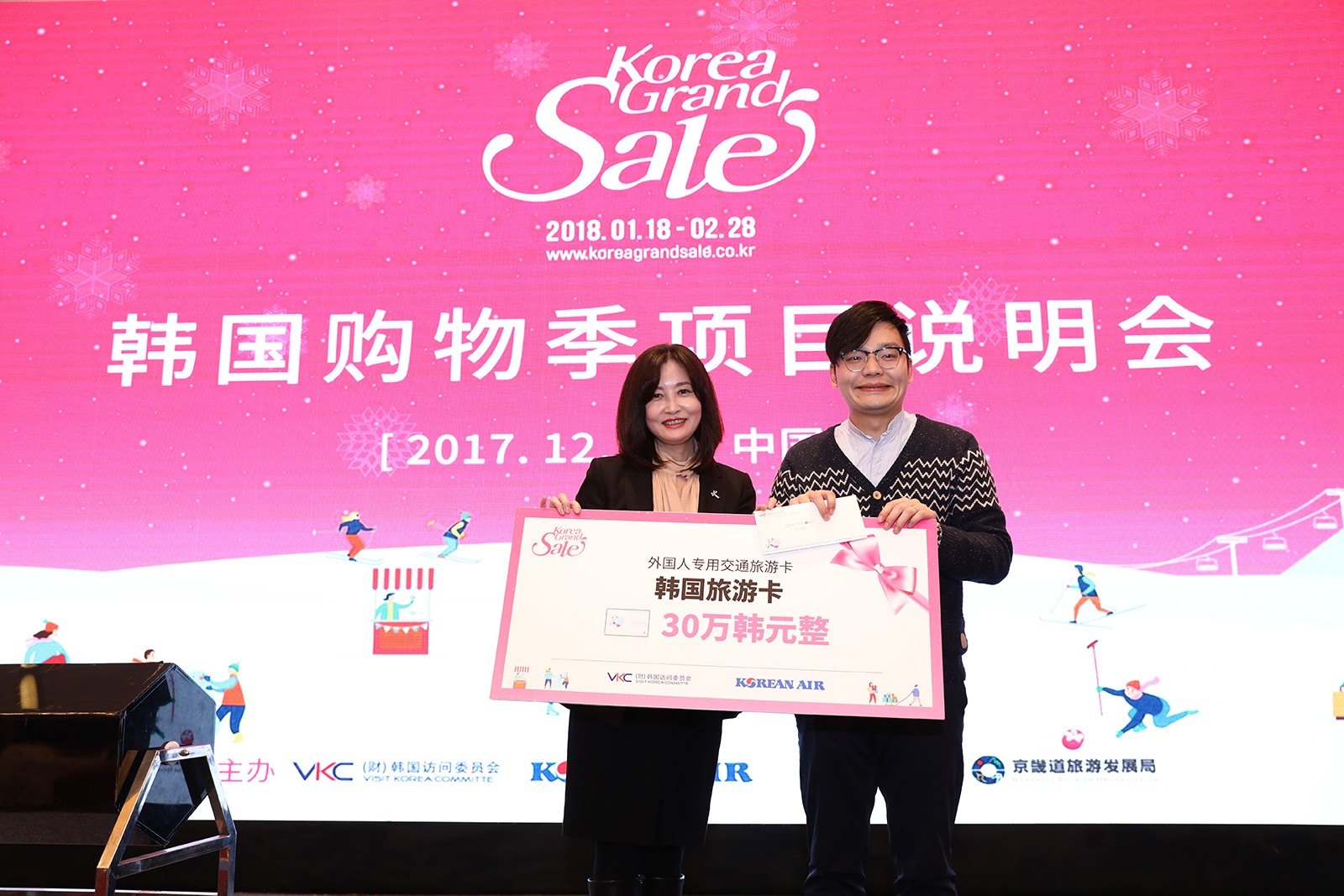 Prize draw winners were announced at the awards ceremony.
The lucky winners walked away with air tickets to Korea and the Korea Tour Card.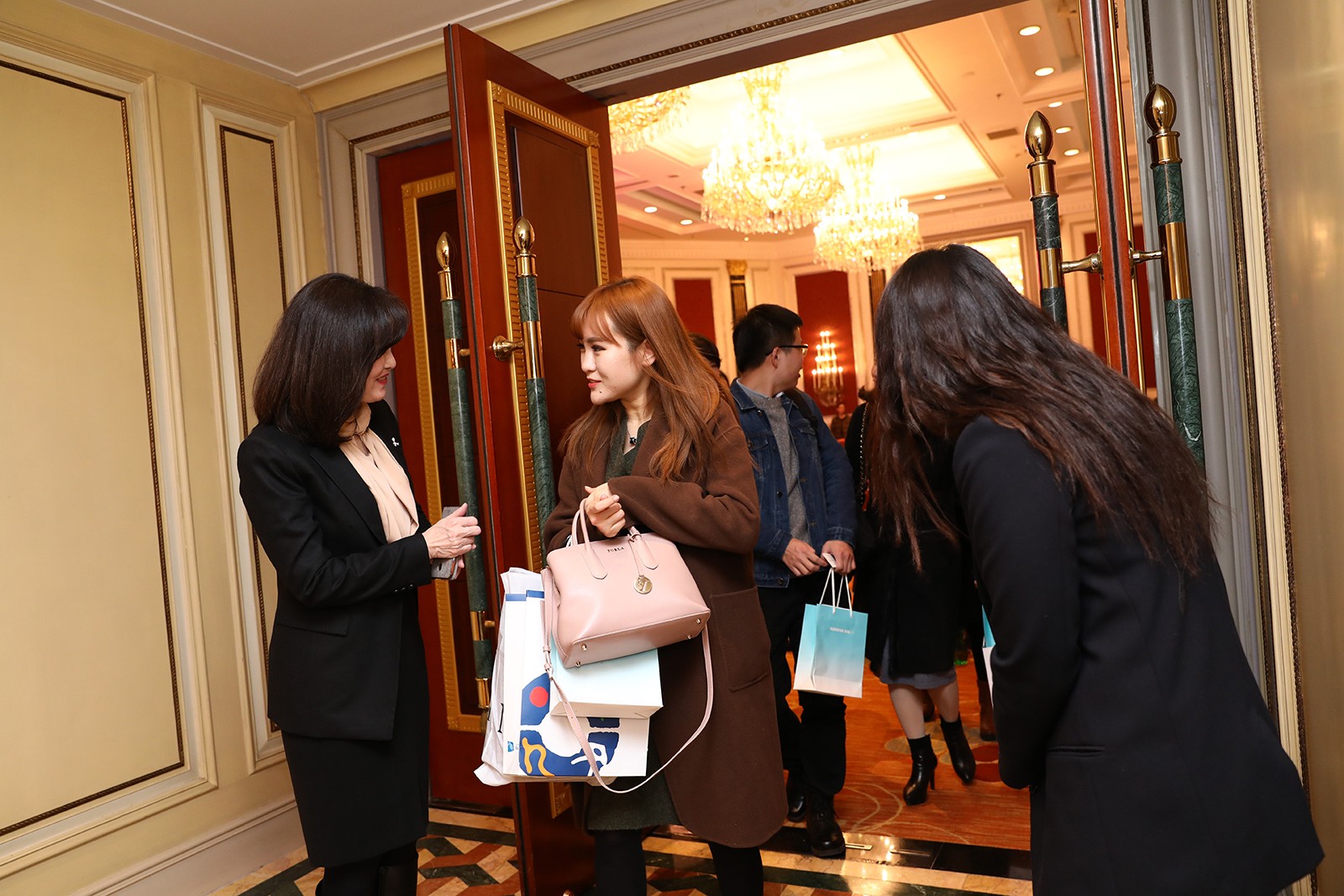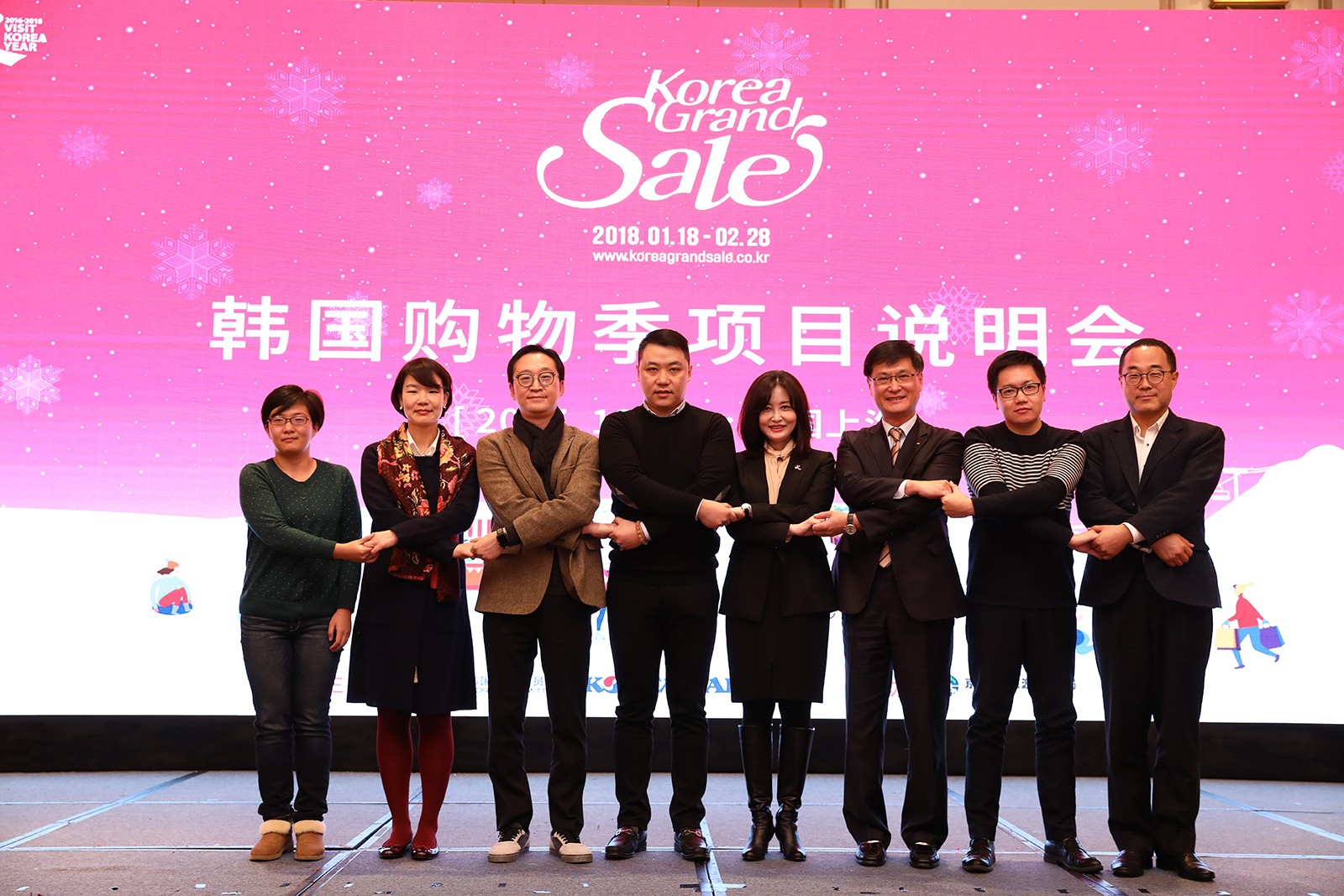 The briefing sessions may be over, but our spirit of hospitality continues.
We will organize many activities next year to attract more foreign tourists to Korea.