Visit Korea Committee Activities
Title
FAM Tour in North Chungcheong Province by the University Students' National Smile Team
FAM Tour in North Chungcheong Province by the University Students' National Smile Team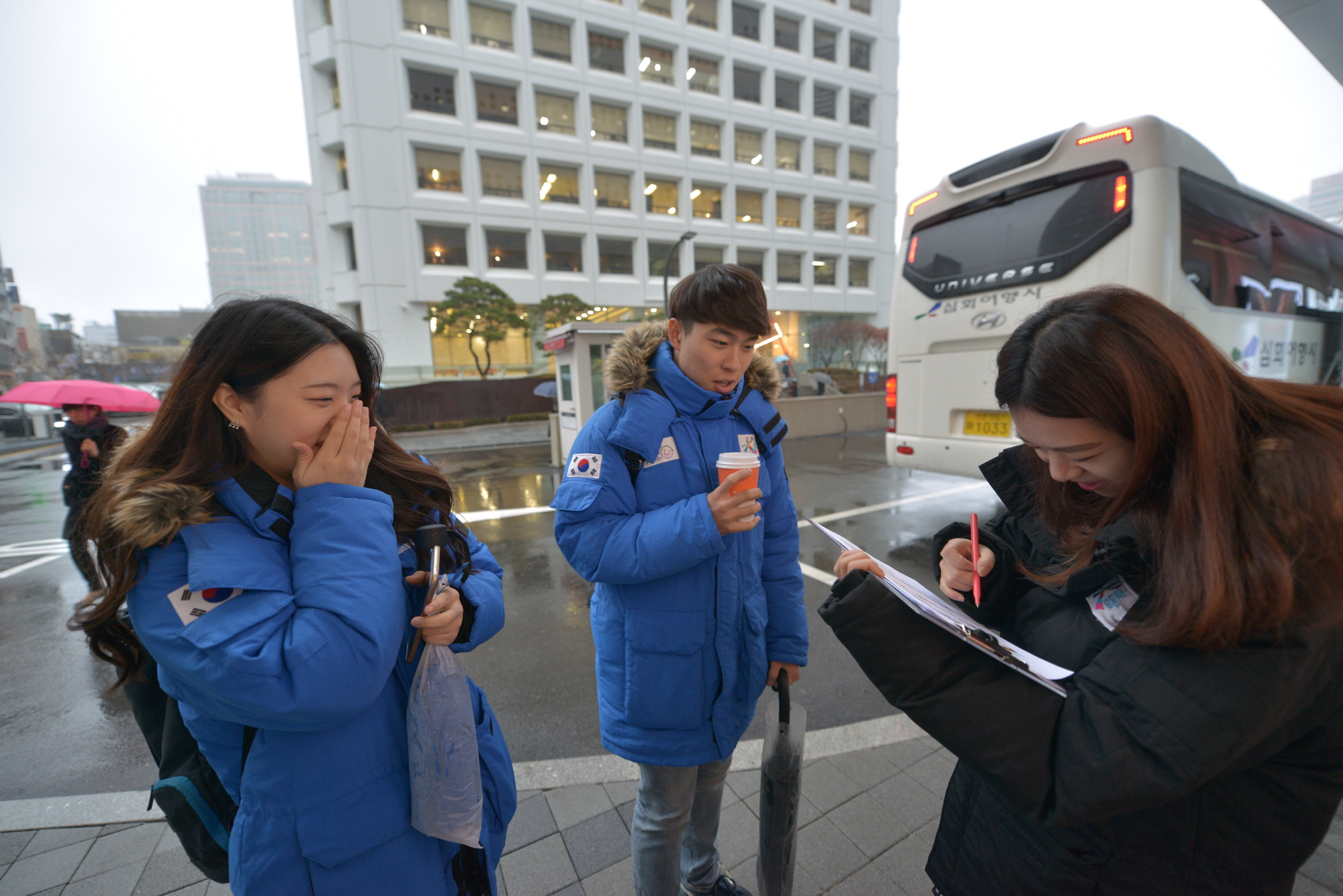 The University Students' National Smile Team of the Visit Korea Committee had an overnight trip to tourist attractions in Danyang and Jecheon, North Chungcheong Province from December 22nd to 23rd to experience the culture of kindness spread there.
They were actively preparing for their departure despite the cold weather!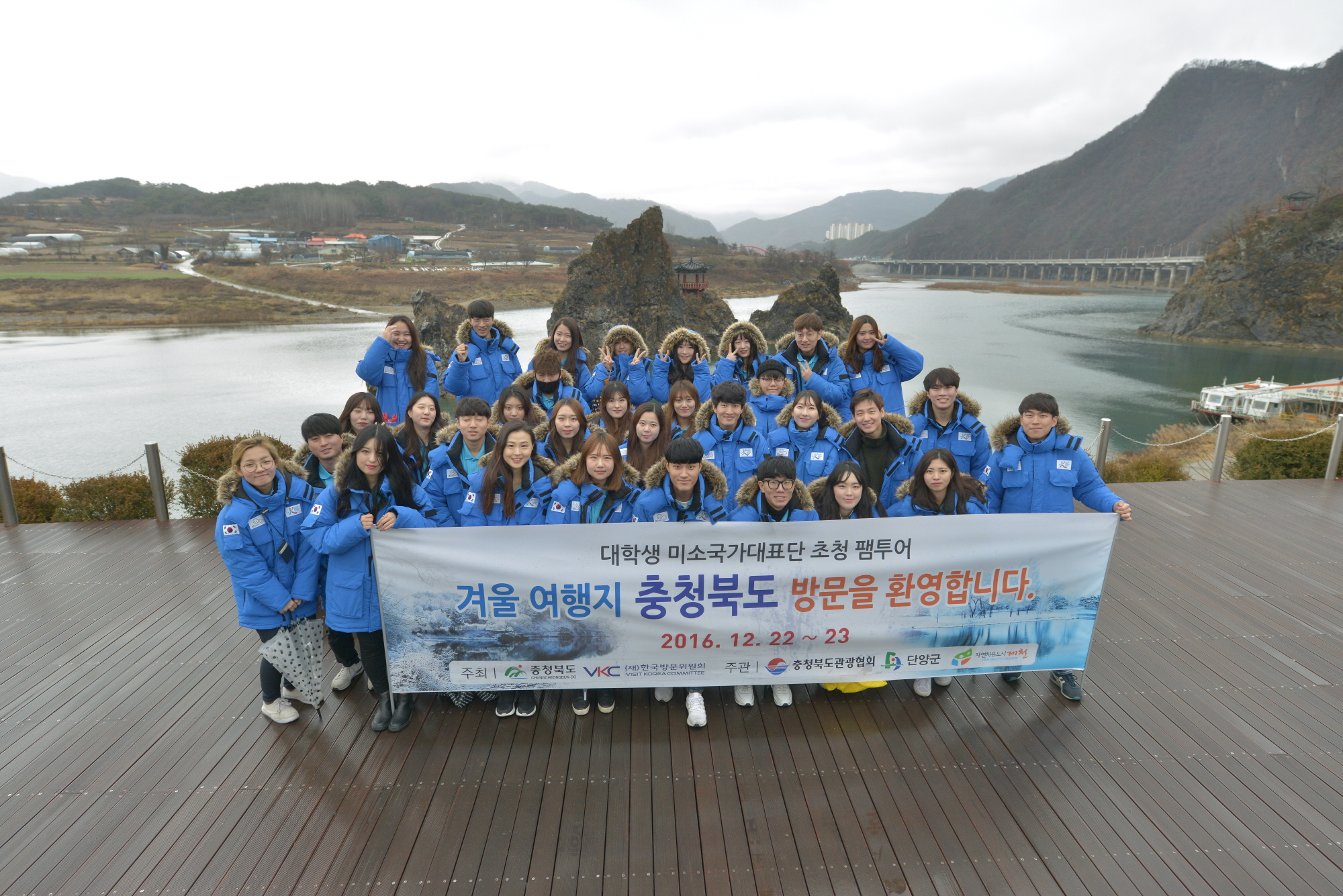 The first area they visited was the Dodamsambong Peaks, which would be certainly chosen as the best among the eight sceneries of Danyang.
The students could not ride a cruise due to the cold weather, but all of them were stuck with admiration by the magnificent scenery created by nature.
They took a group photo in front of the breathtaking scenery!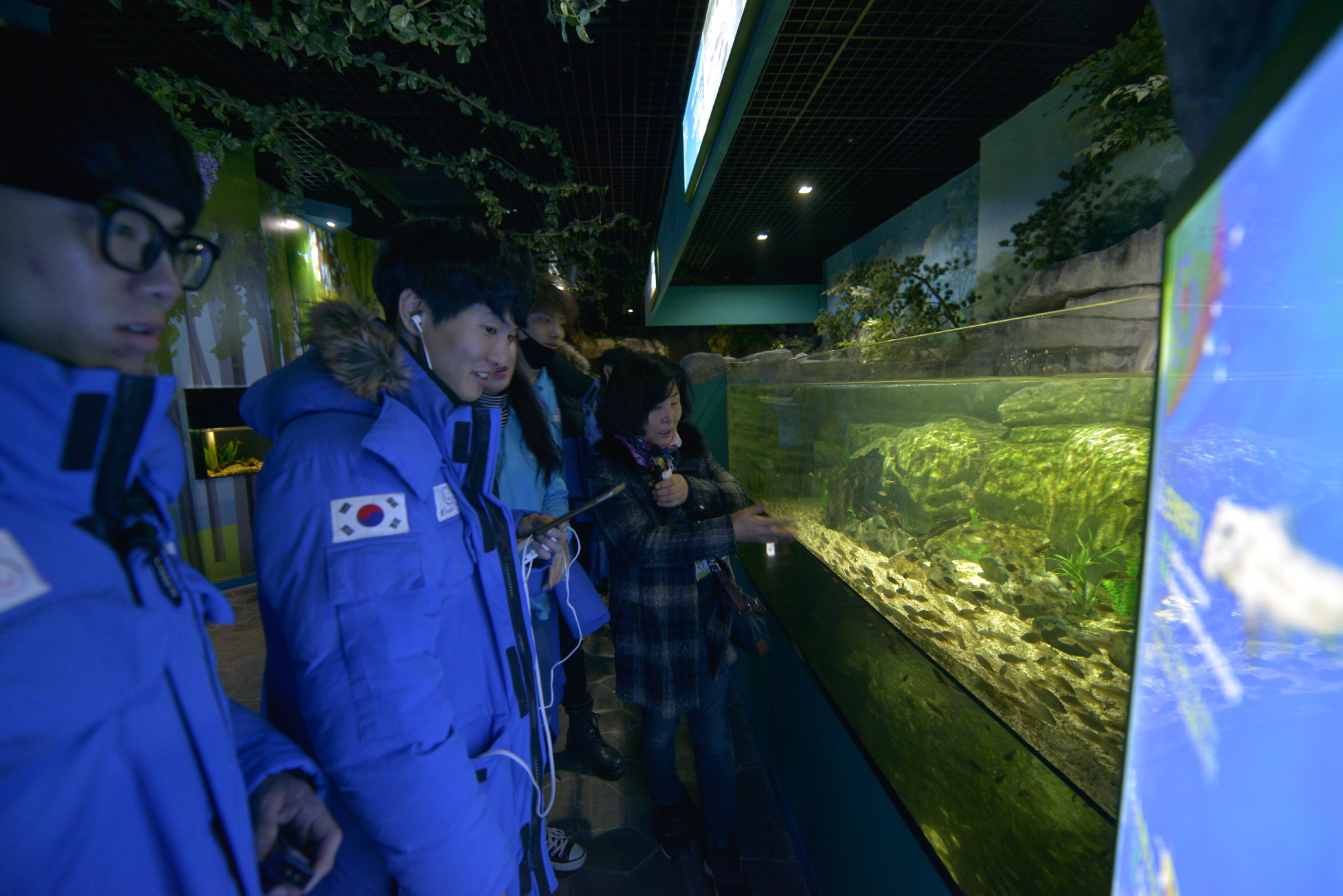 Then they left the Dodamsambong Peaks behind and moved to the Danuri Aquarium, the first and the largest freshwater aquarium!
While listening to the explanation by the guide, the friends of the University Students' National Smile Team appreciated the unfamiliar fishes with quite a serious look.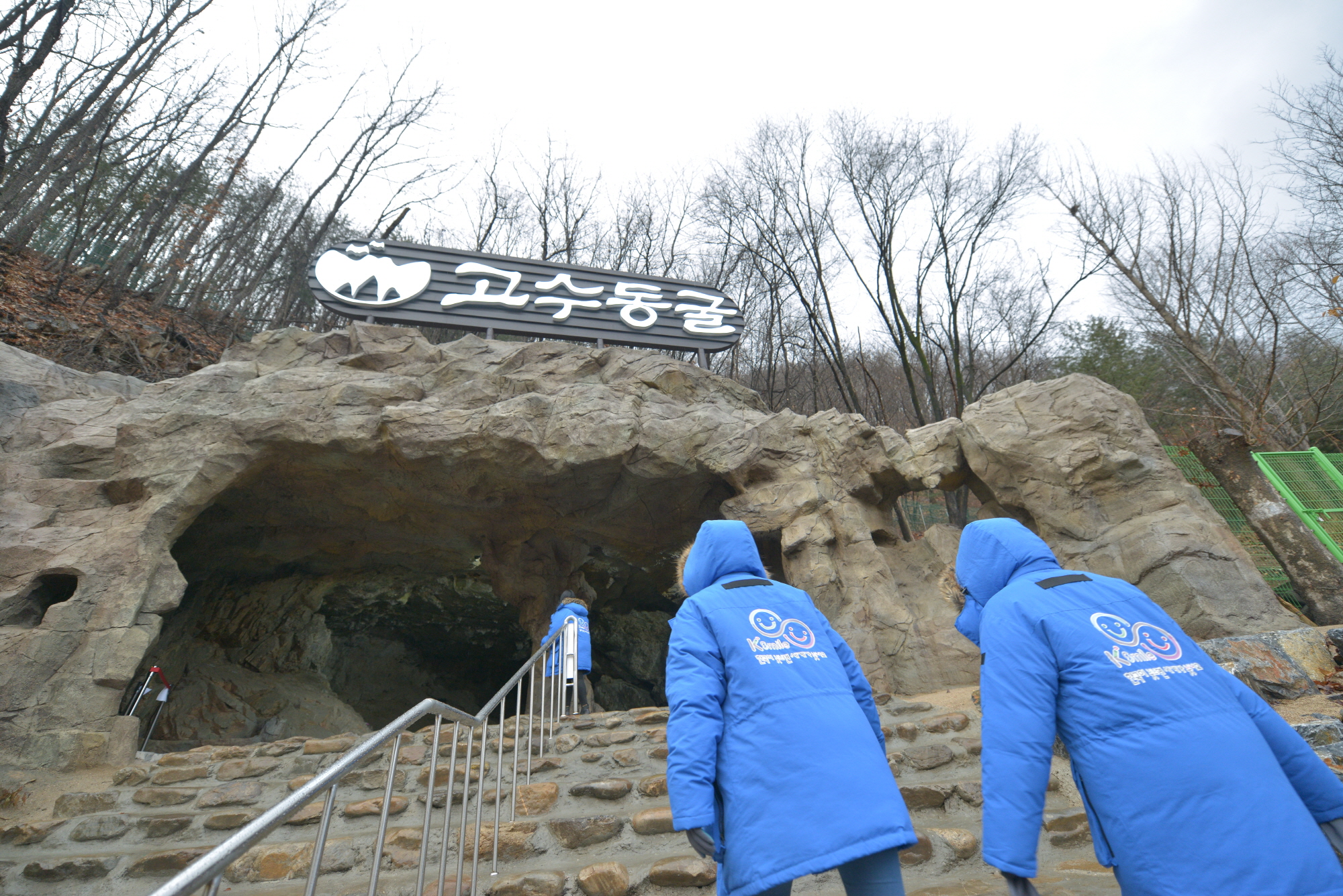 Another great tourist resource in Danyang! Have you ever heard of the Gosu Cave—Korean Natural Monument No. 256?
The cave was created when a limestone mass melted in water and vapor.
The stalactite and stalagmite look bizarre at a glance but form a peculiar harmony, creating a mysterious scene.
The students had quite trouble exploring the cave, right?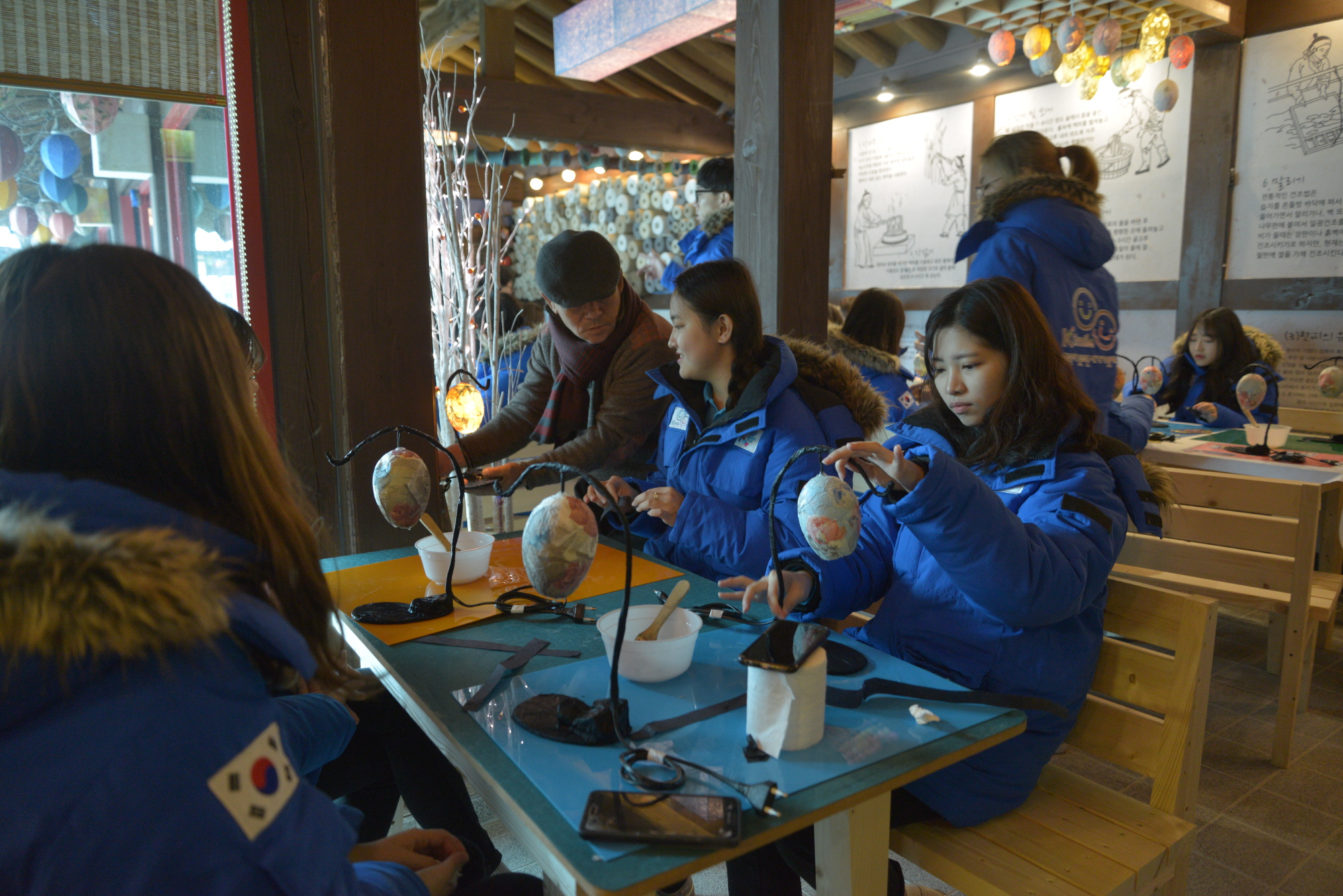 After the end of their schedule on the first day, the students took a rest and then departed for Jecheon for the second day schedule!
Their first destination was Hanji Experience Center—Hanji is a Korean conventional paper.
From old times, the paper mulberries in Jecheon have boasted their high quality, so that they were used for donation to the royal family.
The students seem quite serious making lamps with hanji at the experience center. 🙂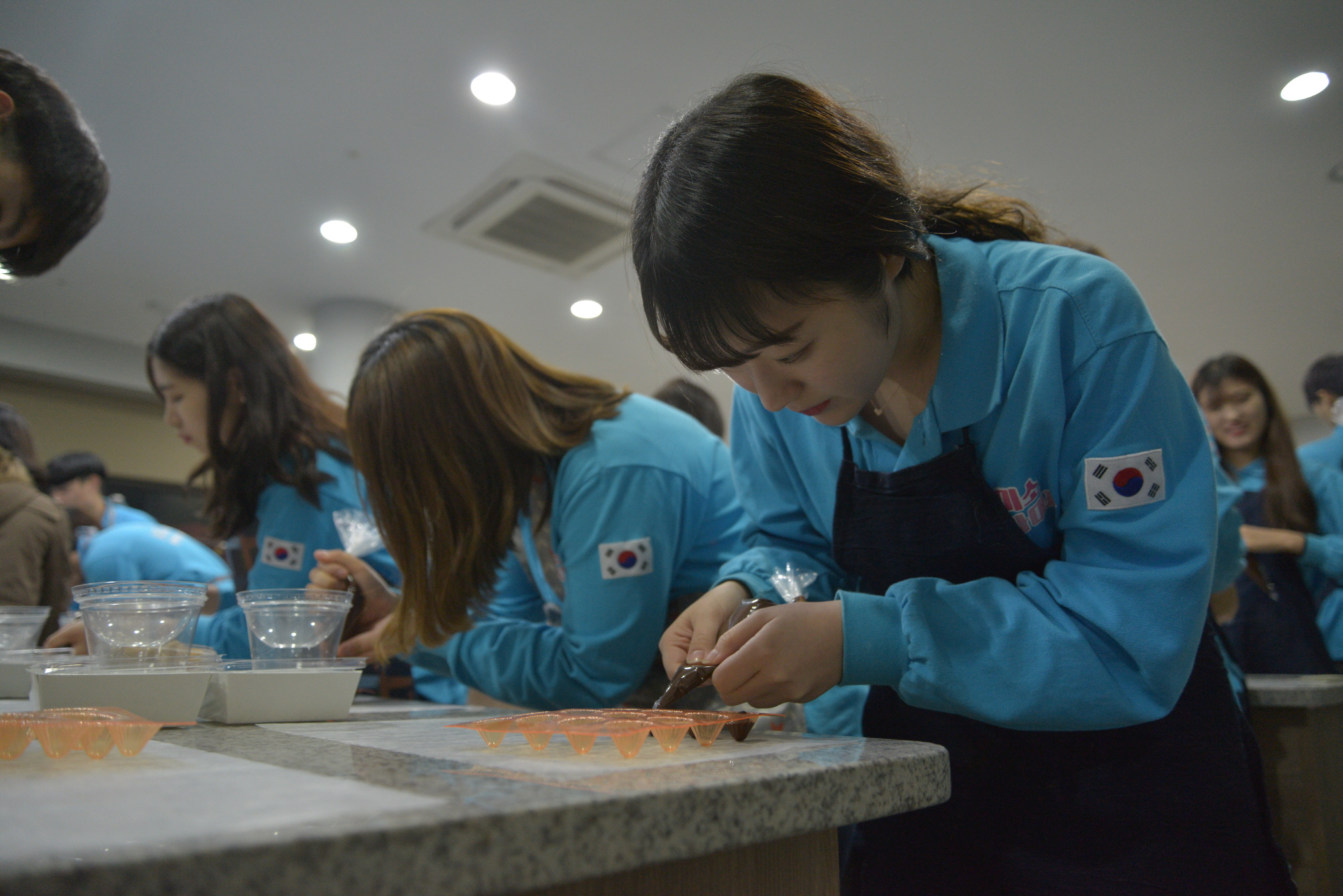 Their next place was the Jecheon Korean Medicine-EXPO Park.
Here, the students challenged themselves to make herb chocolate.
It is very interesting to see them concentrating on the chocolate-making as if they were patissiers.
The sweet chocolate they received after the challenge was a bonus!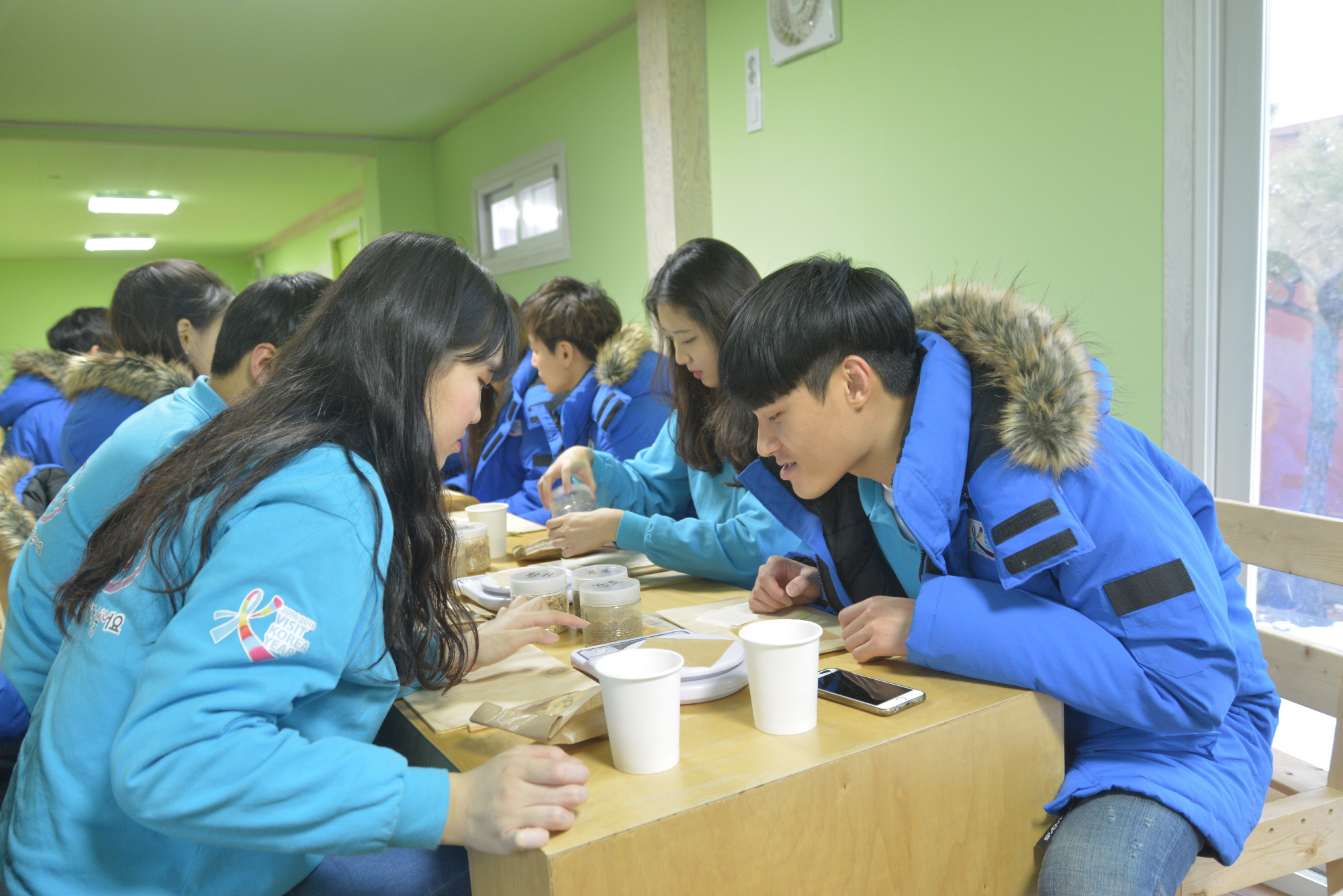 The last activity scheduled for the overnight trip was experiencing tea therapy.
They enjoyed foot massage using ingredients made of various herbal extracts such as milkvetch root, licorice root, and dried orange peel.
And they also had the chance to produce their own teabags by themselves.
This time, they could fully recover from the fatigue built up during the overnight trip.
Thus ended the overnight exploration of tourist attractions and the culture of kindness in North Chungcheong Province by the University Students' National Smile Team.
They will continue doing their best to publicize our tourist resources and to widely spread the culture of kindness.
Please stay tuned!