Visit Korea Committee Activities
Title
"2016–2018 Visit Korea Year" Promoted at 2017 Korea Festival in India
"2016–2018 Visit Korea Year" Promoted at 2017 Korea Festival in India
The Visit Korea Committee participated in the 2017 Korea Festival in India from Saturday,
November 25 to Sunday, November 26!
Hosted by the Ministry of Culture, Sports and Tourism and the Korea Tourism Organization, the event presented Korea's iconic tourist attractions, traditional culture experiences, Korean dishes, K-pop, and K-beauty.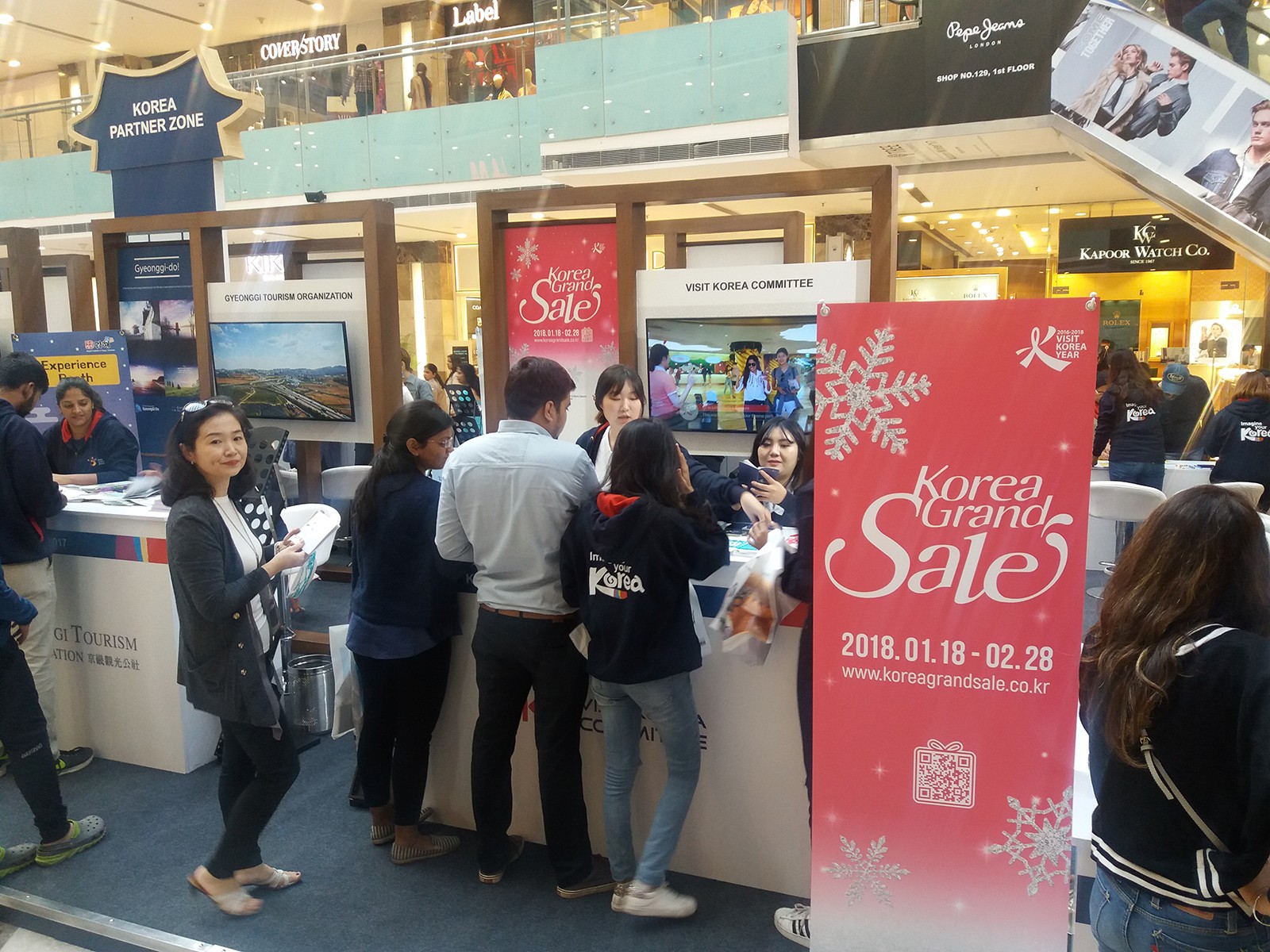 Want to know why you have to visit Korea this winter?
That's because the Korea Grand Sale is about to begin alongside the PyeongChang 2018 Olympic Winter Games!
Korea's largest festival for shopping, cultural experiences, and sightseeing for foreign tourists is to take place from January 18 to February 28 next year in Korea!
Don't you feel excited already?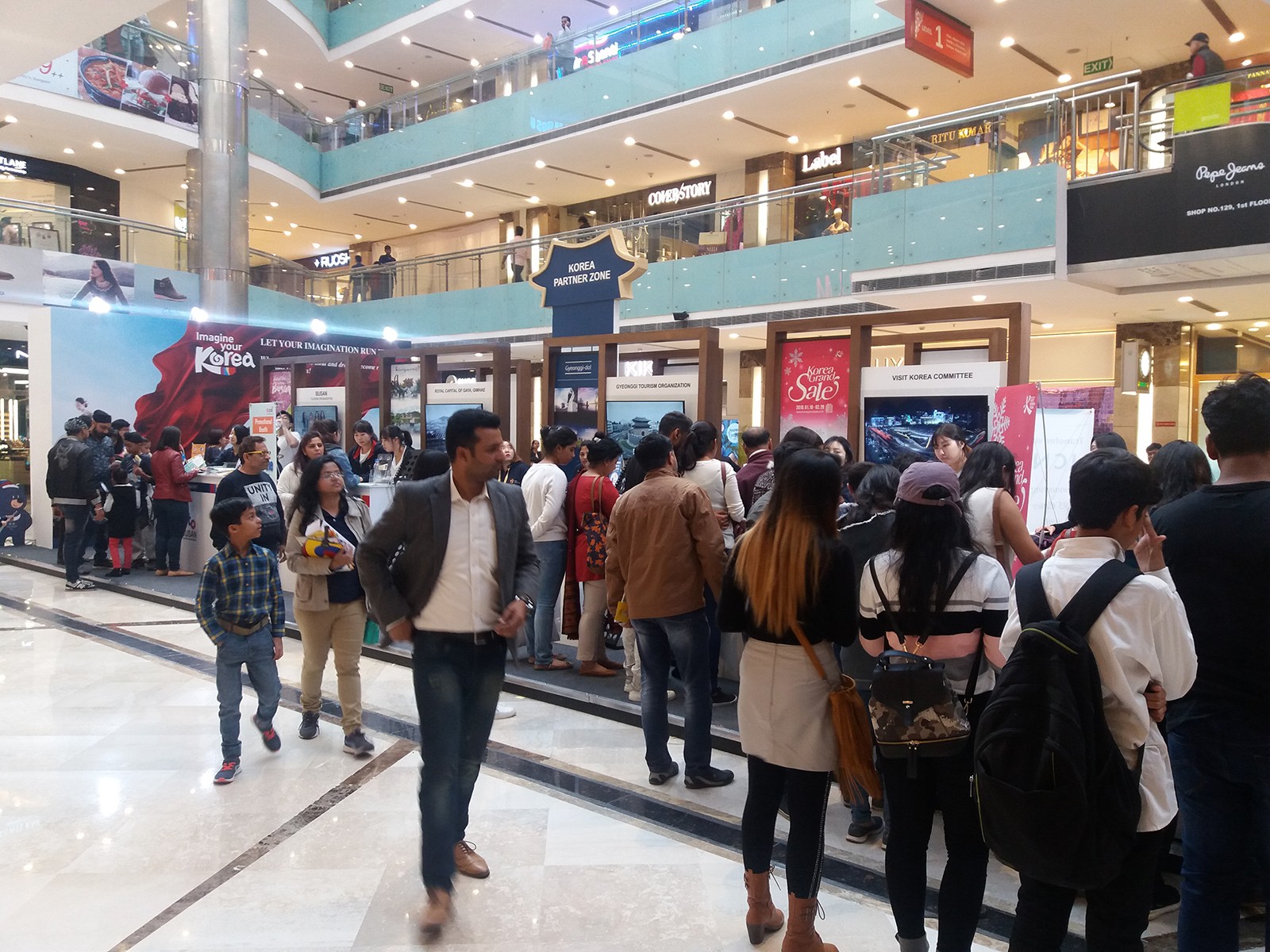 The Visit Korea Committee's booth was crowded with visitors even when seen from a distance,
where we got great attention for the whole weekend and was cheered as much to promote our campaign.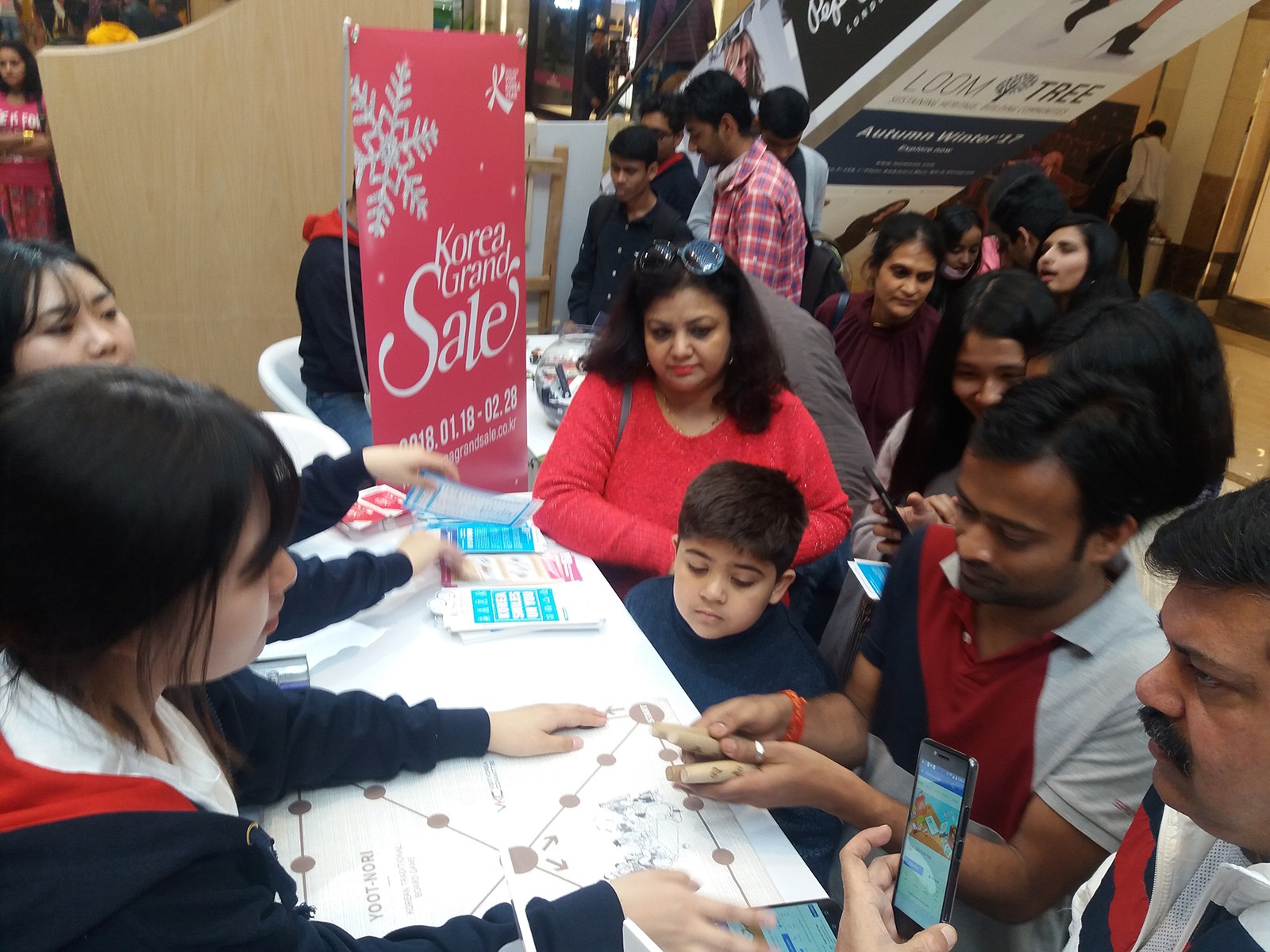 One of the promotional events was Yunnori, a traditional Korean board game.
Even though the local visitors have never seen the game before,
they all had so much fun playing it and were delighted to win giveaway gifts.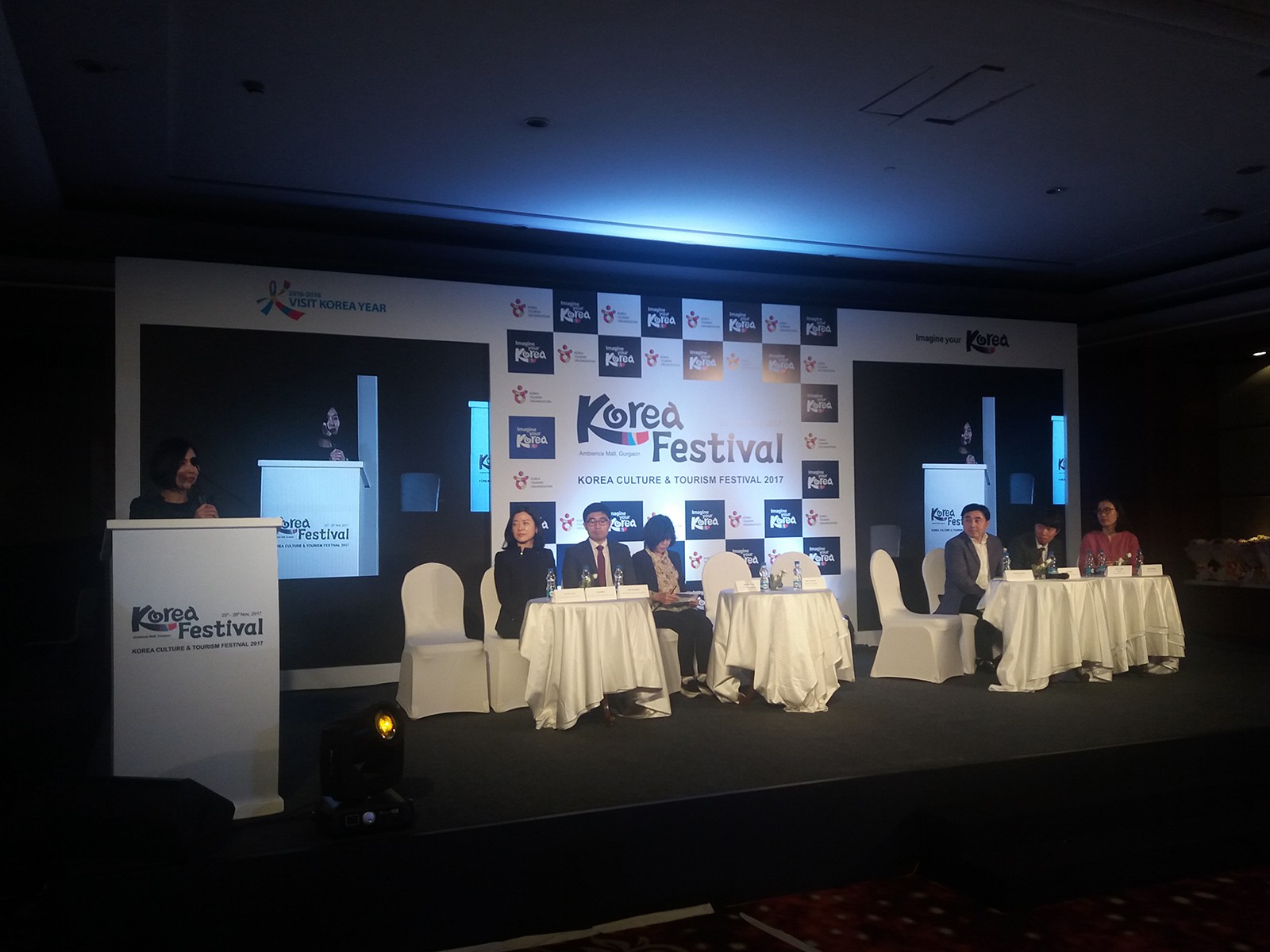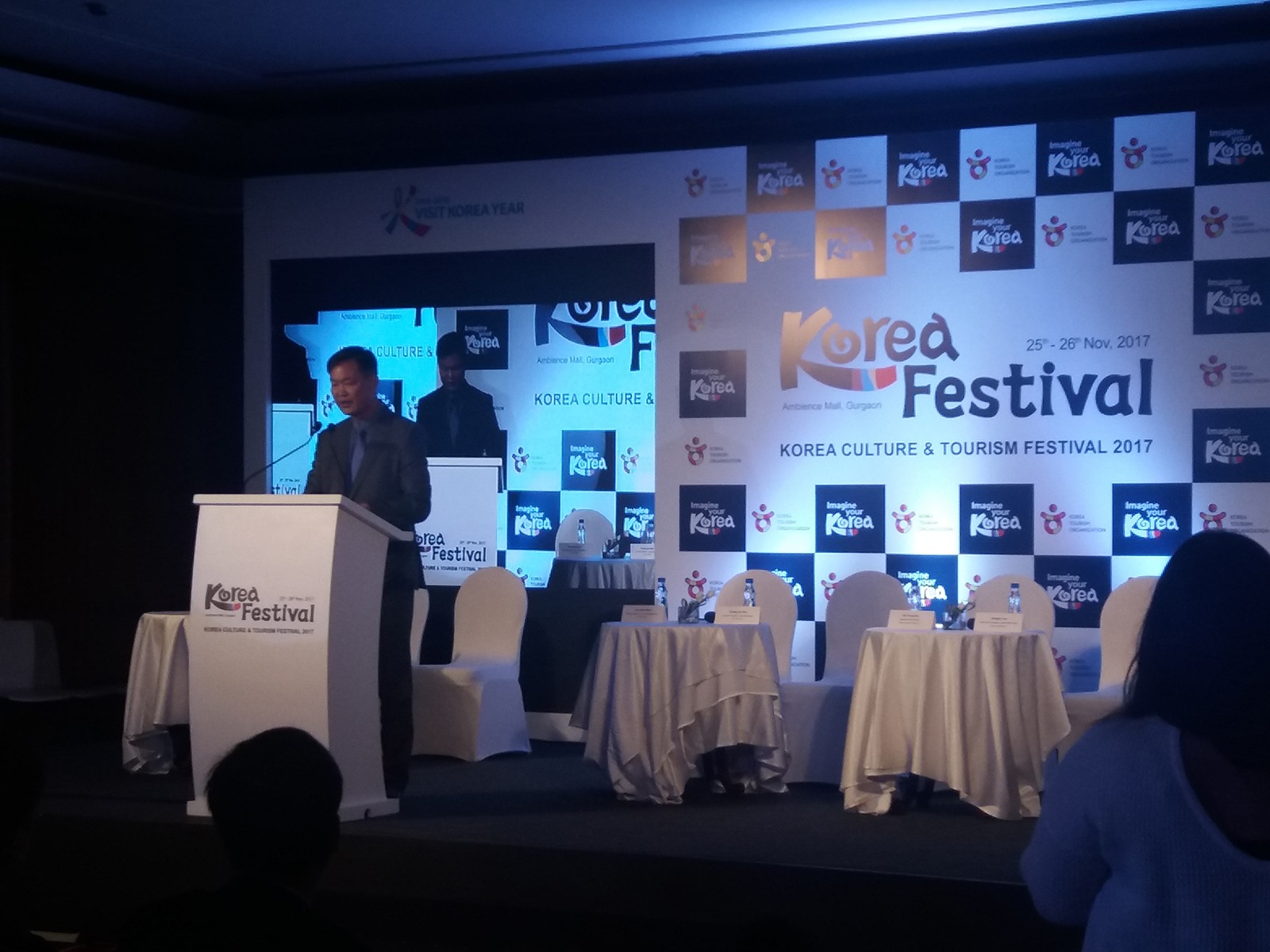 We participated in a media conference held for about 40 journalists from local and Korean press organizations to have a valuable time introducing the Korea Festival and greeting and having lunch with VIPs.
 The intense competition for coverage among Indian media outlets showed
how Korea is getting more and more attention internationally!
As the event has been covered nationwide in India,
we hope the Indians get to see the great culture of Korea once again.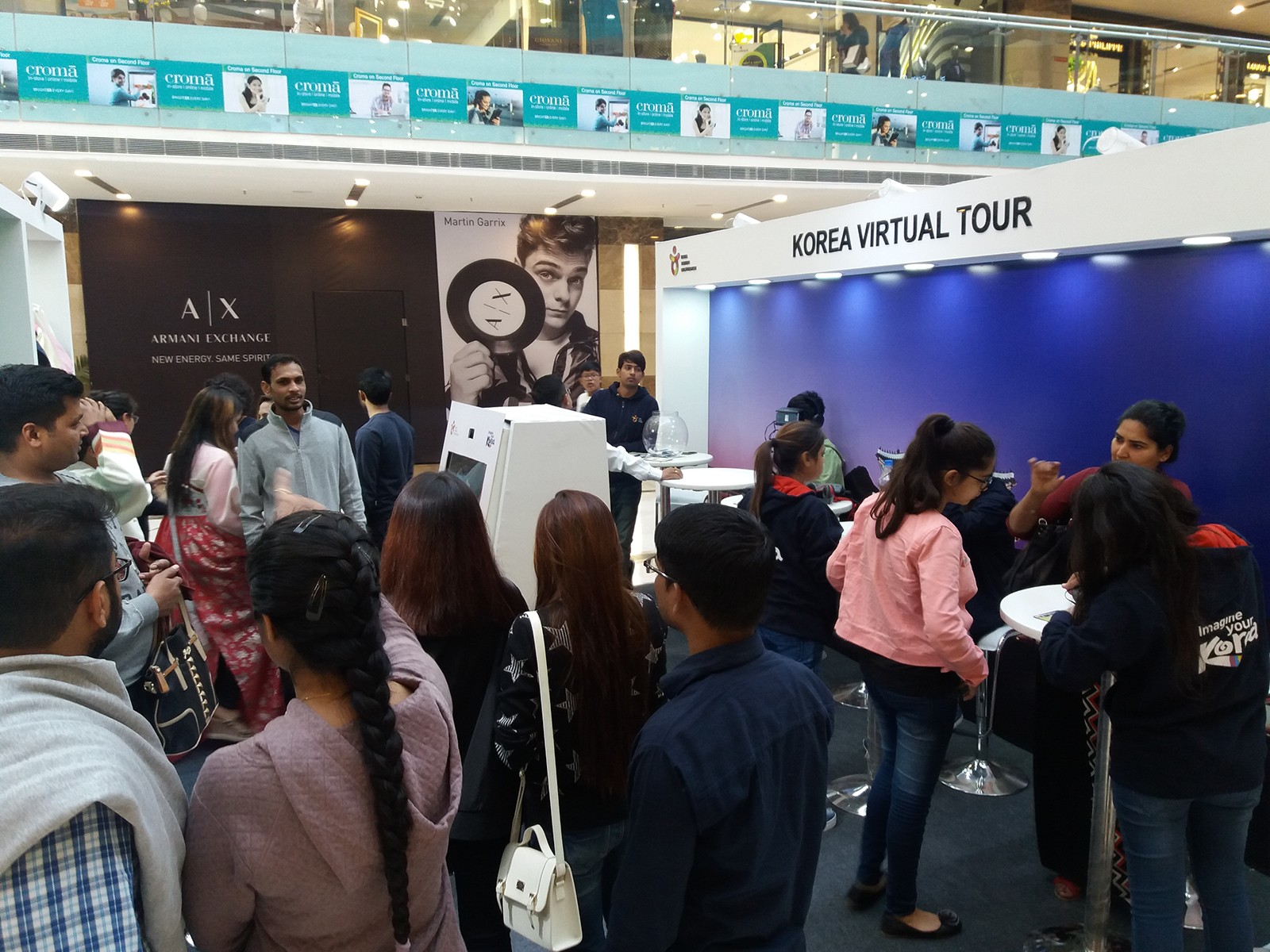 We also showcased the VR experience zone that is really hot these days,
hoping the visitors could have a realistic tour of Korea even while in India. 🙂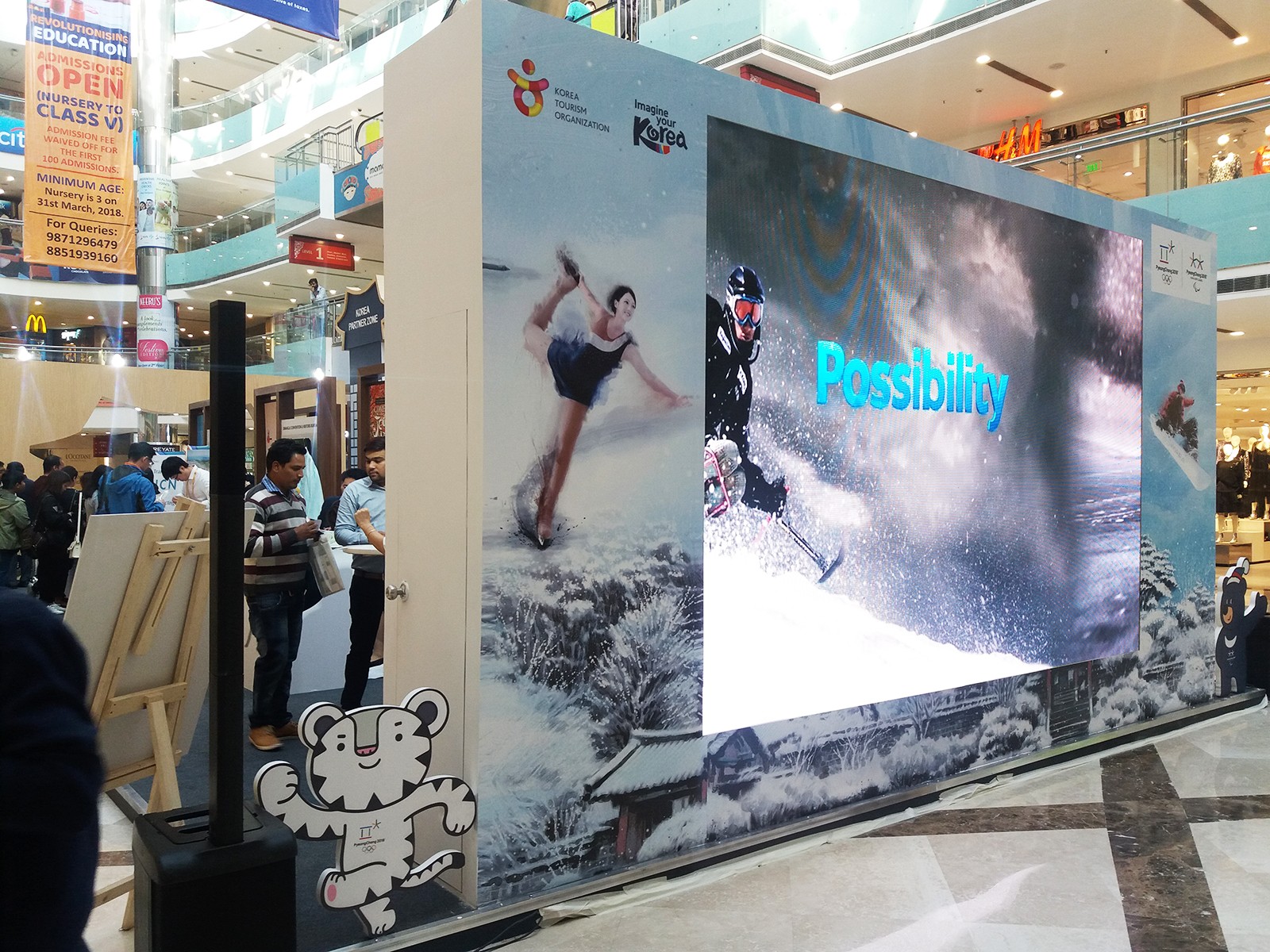 This corner was to promote the PyeongChang Olympics!
As the 2018 Winter Olympics was being introduced worldwide,
a lot of local Indians paid attention and visited us here.
Why don't you visit the host city of Pyeongchang next February?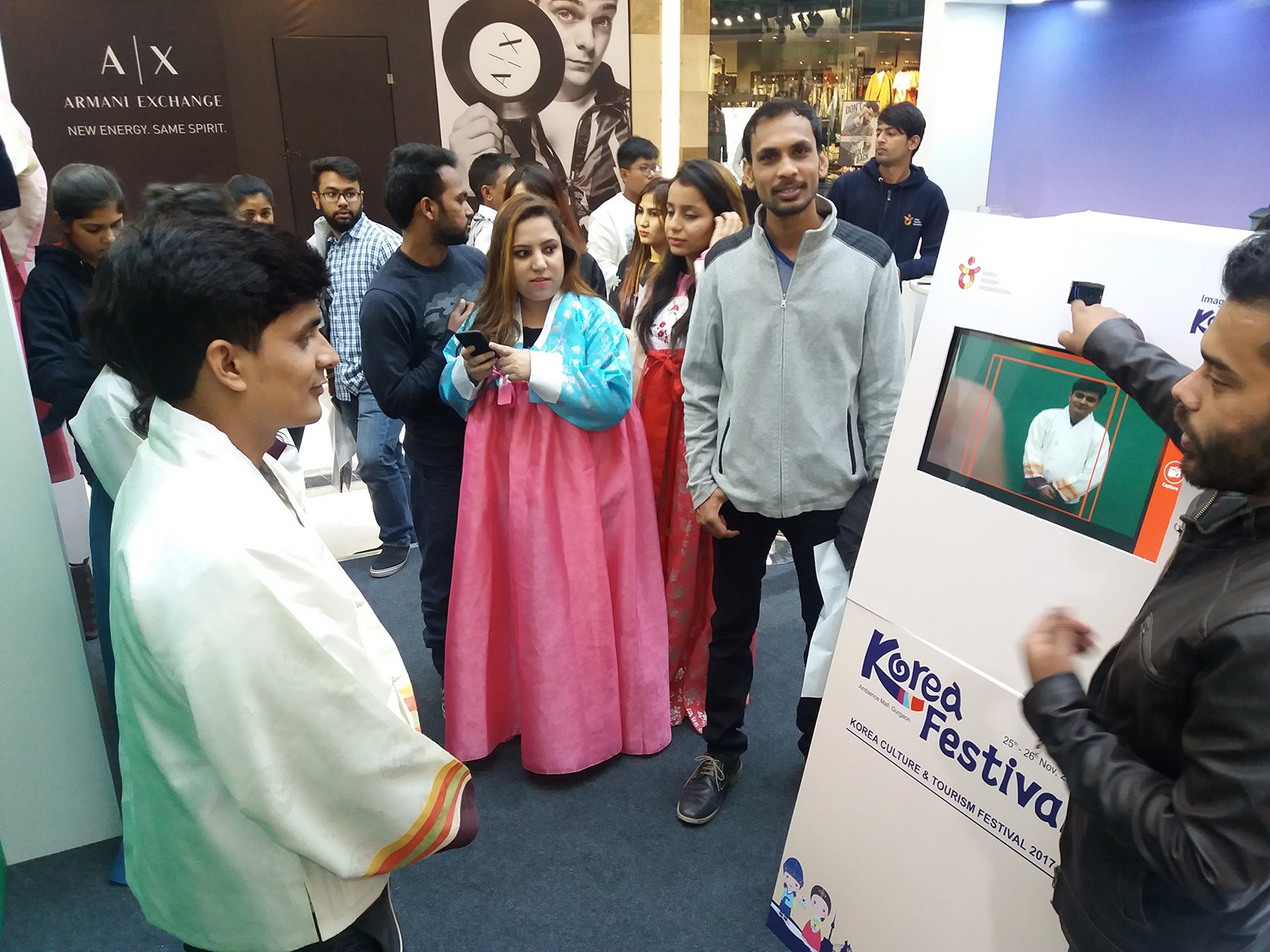 There was a hanbok experience section where visitors could have a unique time trying the Korean traditional clothes on in person. The local people were fascinated by the refined charms of hanbok, especially among women. 😀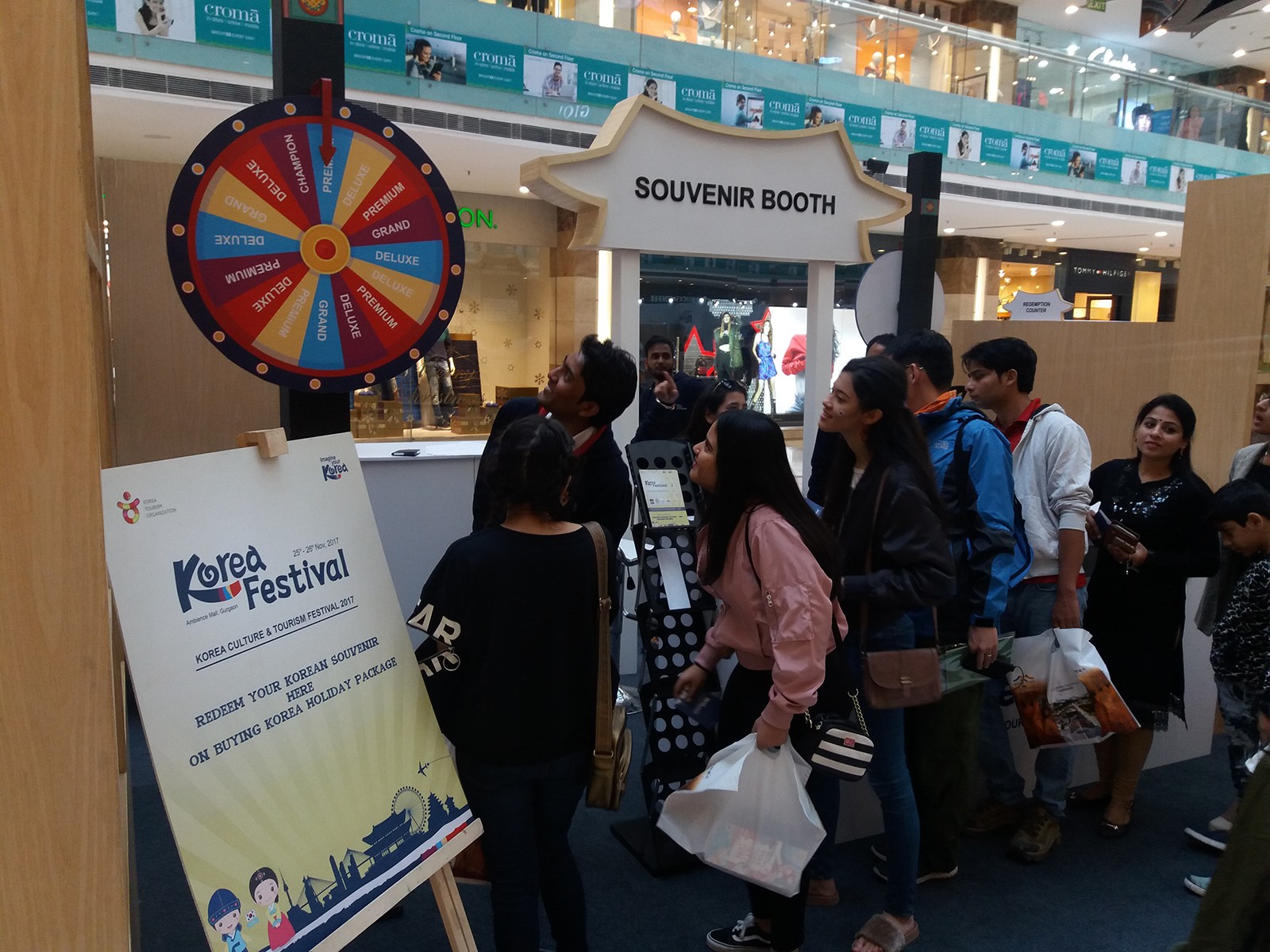 A roulette event booth was always full of visitors as we provided various giveaways and experiences for them!
Even I myself couldn't take my eyes off the exciting event.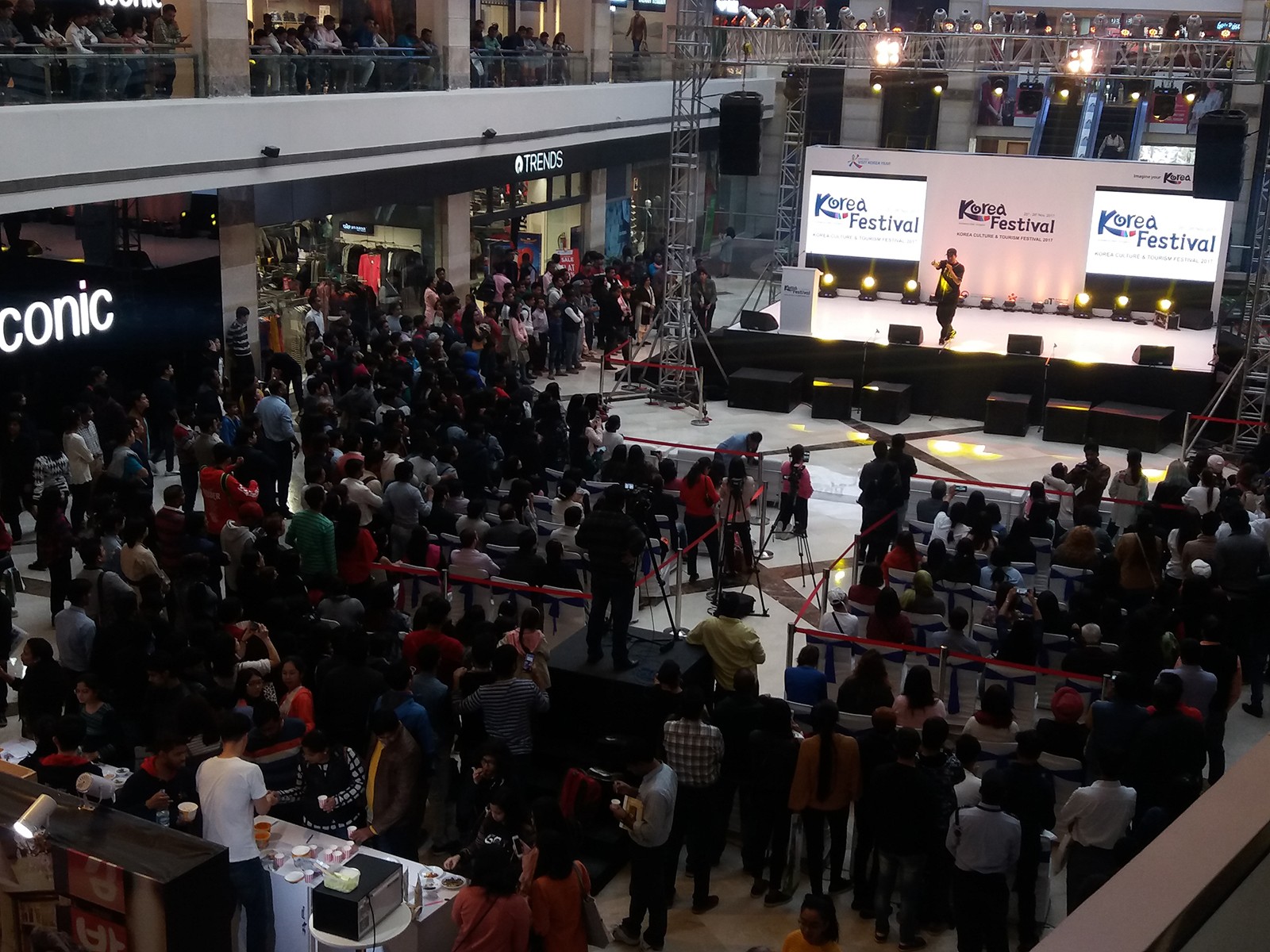 Some of Korea's iconic performances were presented as well.
The event site was buzzing with performances by b-boy crews!
As more and more people came to enjoy the exciting music and awesome b-boying,
the show got into the full swing.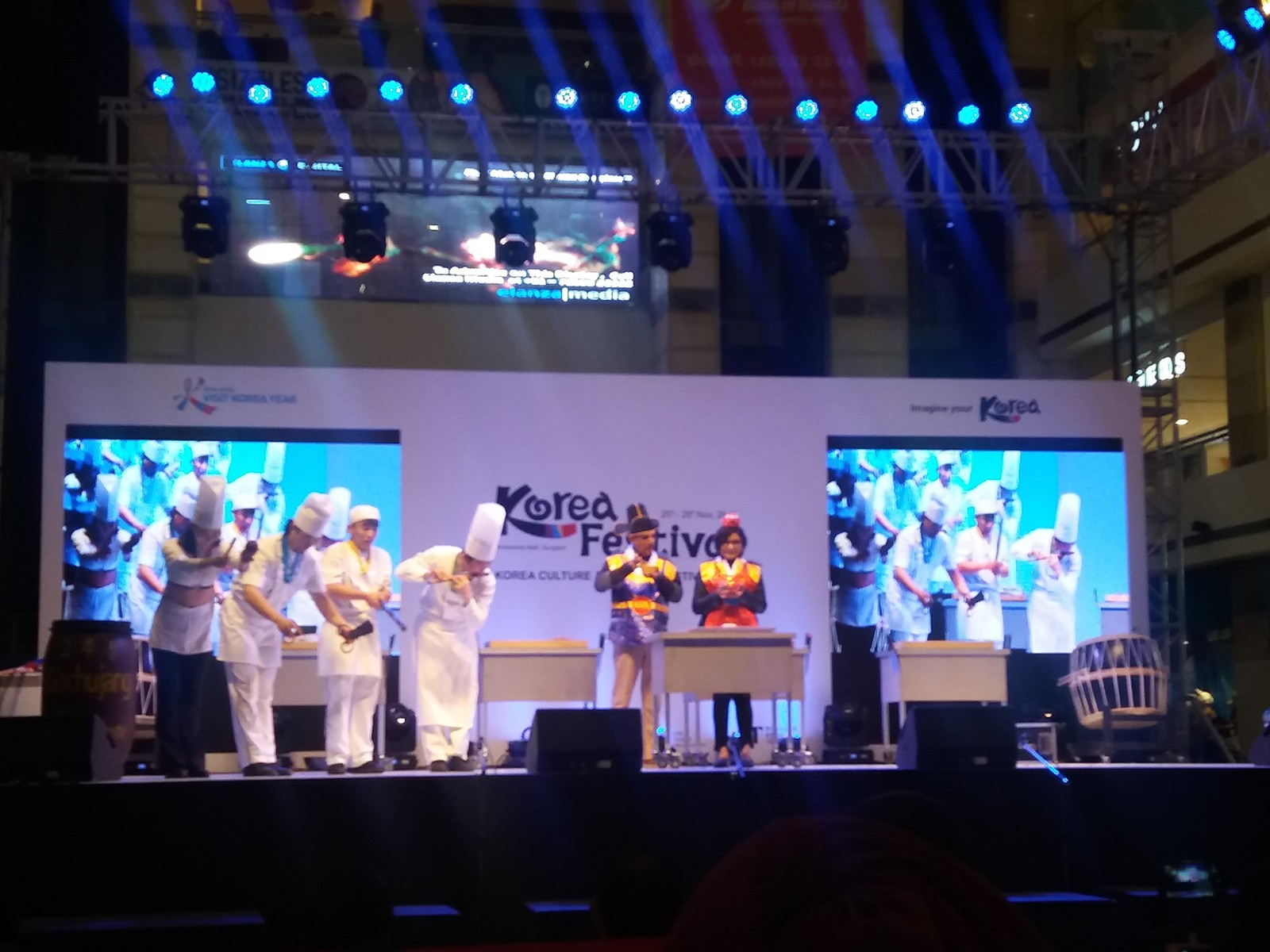 There was another performance called Nanta.
While appreciating its exciting beats, people had fun bursting into laughter.
Enjoying the various experiences and performances, visitors could get closer to Korea.
As reported above, the oversea fair ended as a success.
If this event has left you with a special memory of Korean culture, why don't you visit Korea itself?